On Saturday, the Internet went wild for footage of a bizarre event occurring in the skies above Los Angeles.
A video showed an unidentified object hovering across LA airspace, then dispersing into a mesmerizing display of blue rings.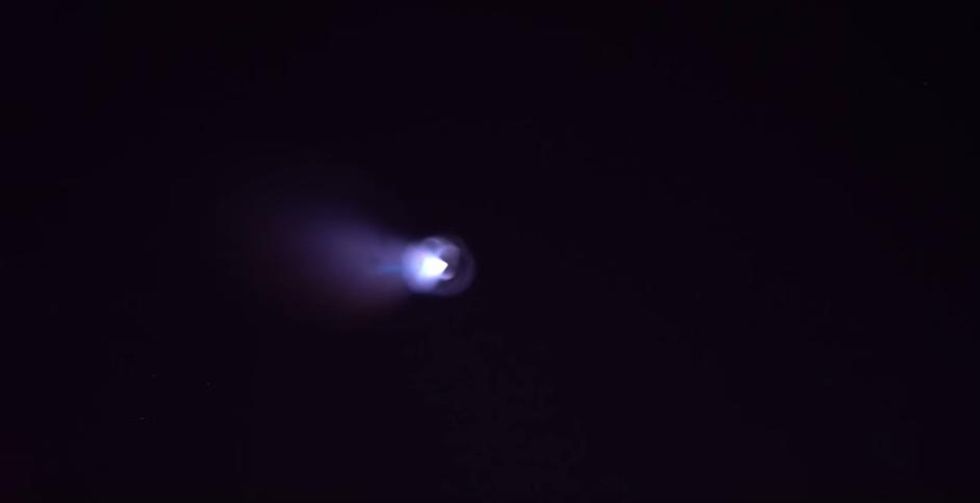 While the US military soon confirmed that the phenomenon was a result of an unarmed missile test from a submarine of the southern California coast (BTW, is THAT supposed to make us feel better?!) many still believe...namely Nick Jonas.
Jonas was in London for the Radio 1 Teen Awards, and appeared on BBC's The Morning to promote his upcoming world tour with Demi Lovato, where the hosts--Holly Willoughby and Phillip Schofield--asked for his thoughts on the Los Angeles UFO panic.
The singer certainly takes the business of the otherworldly v. seriously, confirming that he had a UFO encounter when he was younger.
"This was probably eight years ago," he said. "I was in my backyard in LA. And I looked up in the sky and there were three flying saucers."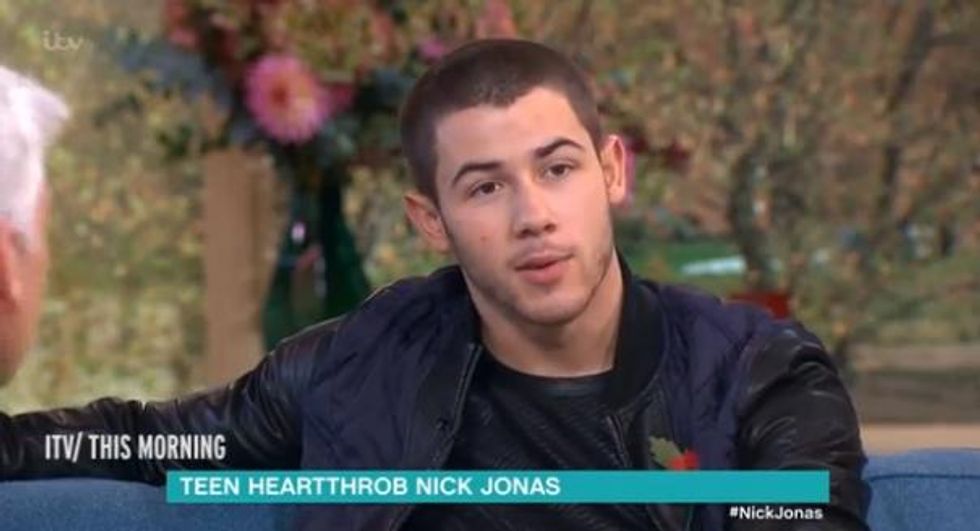 He went on to disclose that "I looked at my friend and said 'Are you seeing this or am I losing my mind?'. He was seeing the same thing. I went online and there were three identical sightings two weeks before. There was me my friend and a bunch of people in LA that all saw it."

The youngest JoBro also half-jokingly asserted that he would be promptly searching for extraterrestrials when he returns to his native La La Land.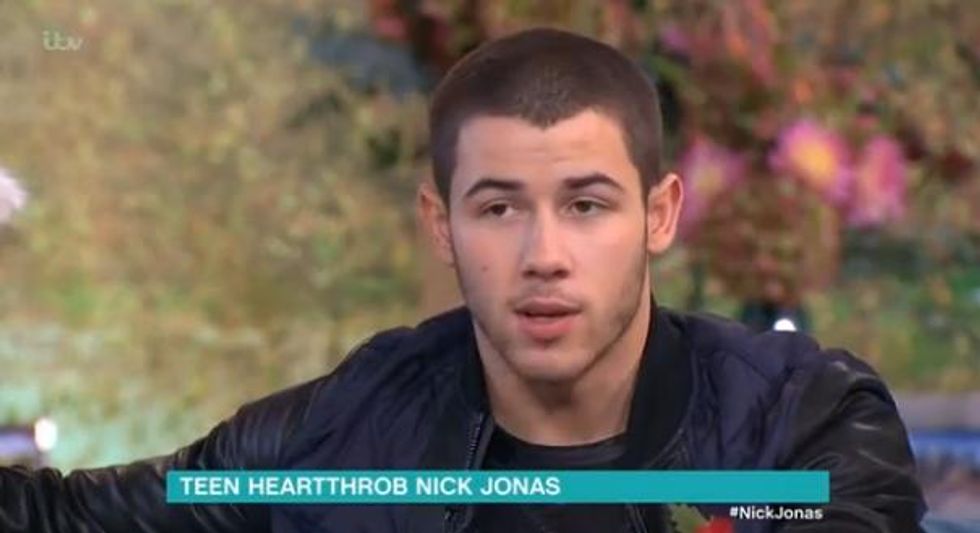 Maybe this is all connected. Nick Jonas. Los Angeles. UFOs. The VIP package for Demi Lovato and Nick's upcoming tour costing $10,000 and NOT even including tickets to the actual concert. Could this be some harbinger of an onrushing alien invasion?

Jonas could find an UFO-hunting ally in Khloe Kardashian, who took to Twitter after she herself and younger sister, Kendall, saw the missile launch in person; she seemed skeptical of the military's explanation.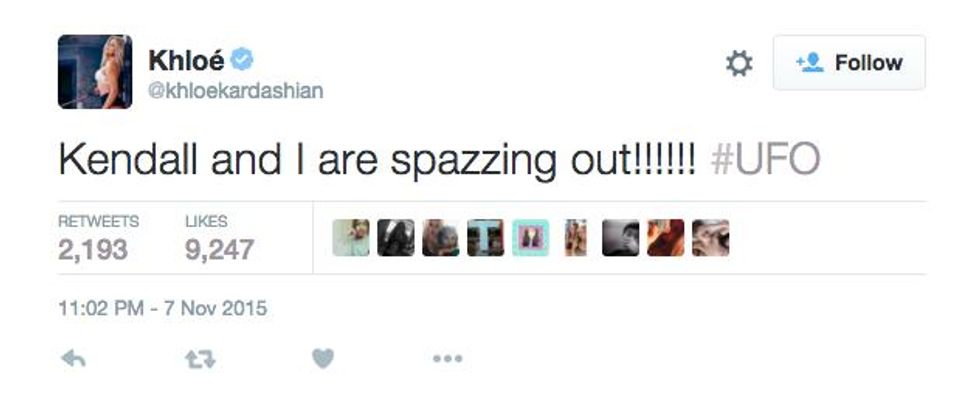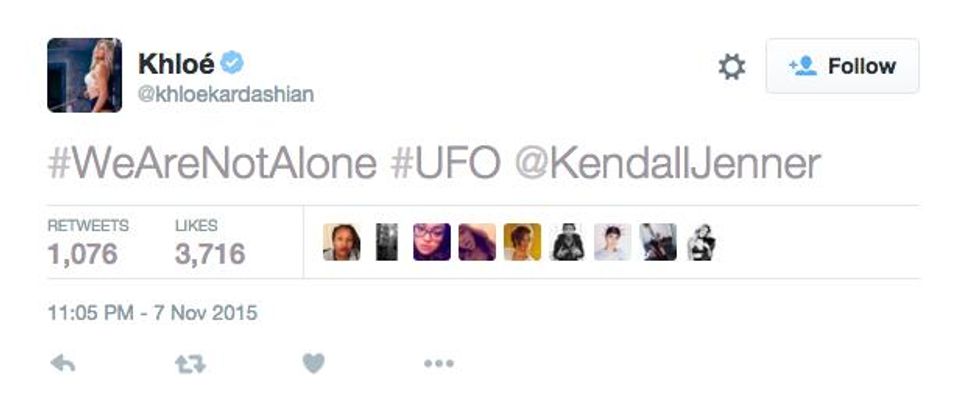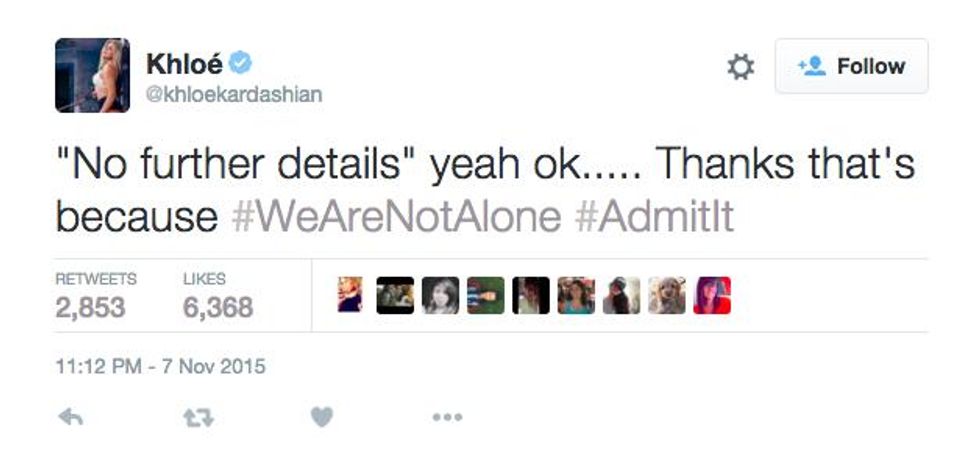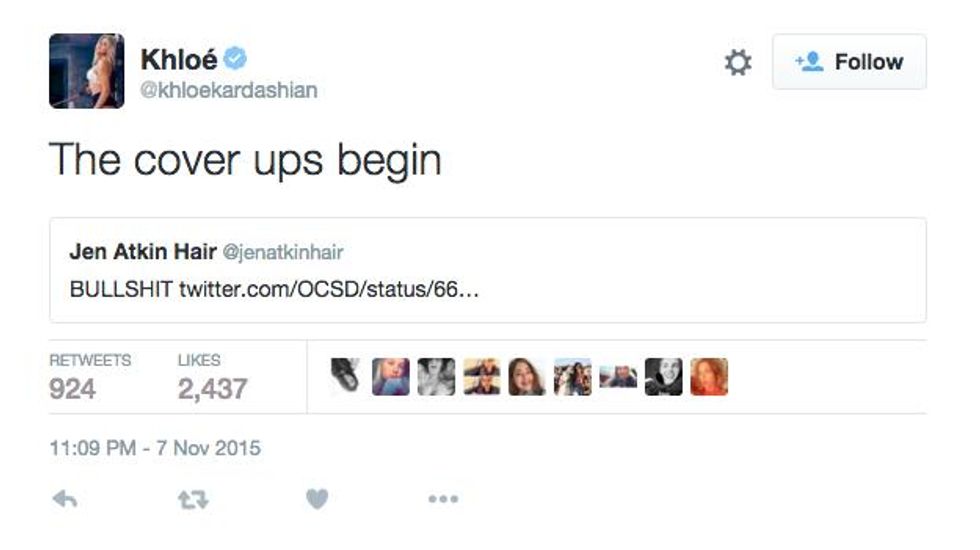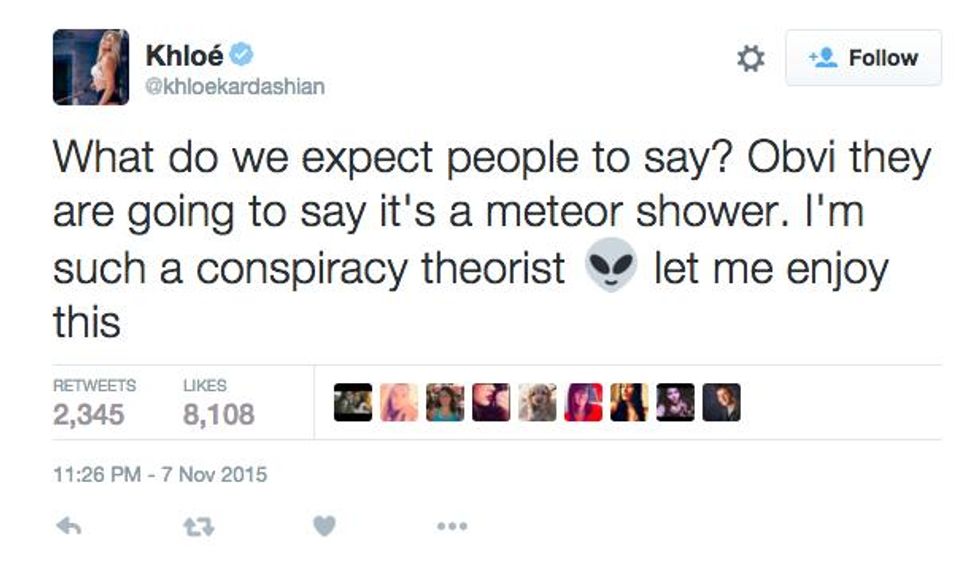 With the X-Files returning in 2016, I would be very OK seeing some sort of spinoff with Khloe and Nick.
Coming soon to E!: THE DASH FILES.
*cut to Khloe interrogating a kidnapped Area 51 personnel under a harsh florescent light*
KHLOE: "Literally, you're lying and that isn't cool."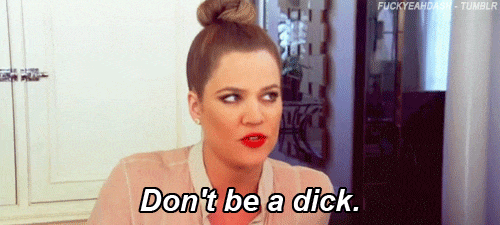 *Nick, standing by the door, suddenly hikes up shirt to reveal his oppressive abs*