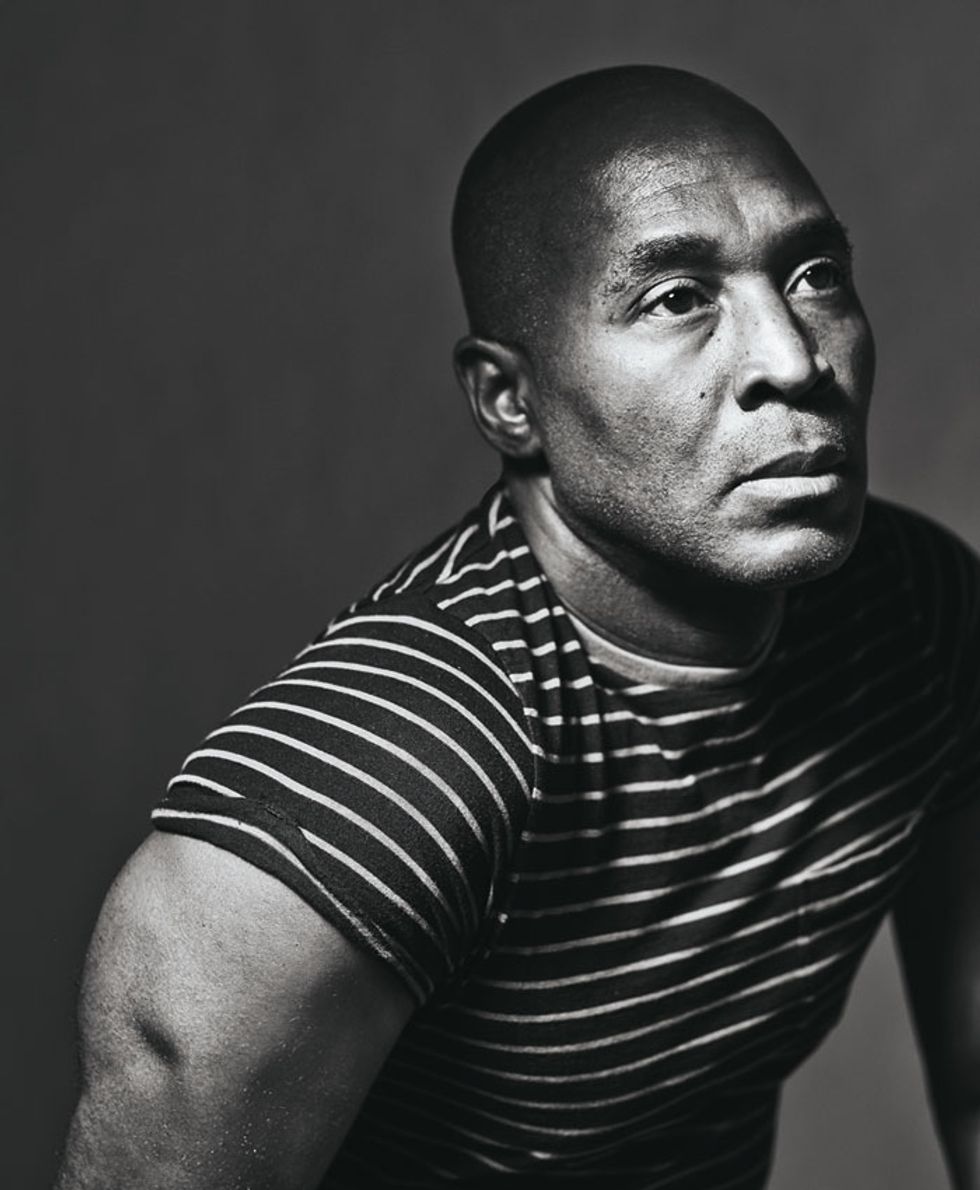 With bold moves like creating a flash mob composed of humans wearing giant, colorful fringed horse costumes in the middle of Grand Central Station (HEARD•NY, 2013), Chicago-based visual and performance artist Nick Cave brings shocking fashion, costume and movement to unexpected places -- proving that art can be both playful and profound.

Personal OGs:
Rei Kawakubo, Victor & Rolf, Grace Jones, [Anselm] Kiefer, [Gerhard] Richter, David Bowie, Jasper Johns and Michael Jackson.
Have you ever ever felt truly shaken by a criticism or suffered a set-back in your work? 
A performance I did in my 20's fell apart and almost crumbled me. But I got right back up on my two feet.
What was the biggest obstacle you had to overcome in your career?
The fear of success and giving myself full permission to be me.

What were you like as a child?
Free and extremely shy.

Do you consider yourself to be a control freak?
A control freak I am not, but, I do know what I want. I am open to others input as long as it remains authentic to my vision or message.
What have you seen recently that's shocked you?
Eric Gainer's death in July -- the NYPD put him in a chokehold and slammed his face to the sidewalk killing him. That could have been me
What do you consider to be the biggest success of your career thus far?
 Success is when I am using my ART as a vehicle for change. I am an artist with a civic responsibility. HEARD•NY was one of those projects.