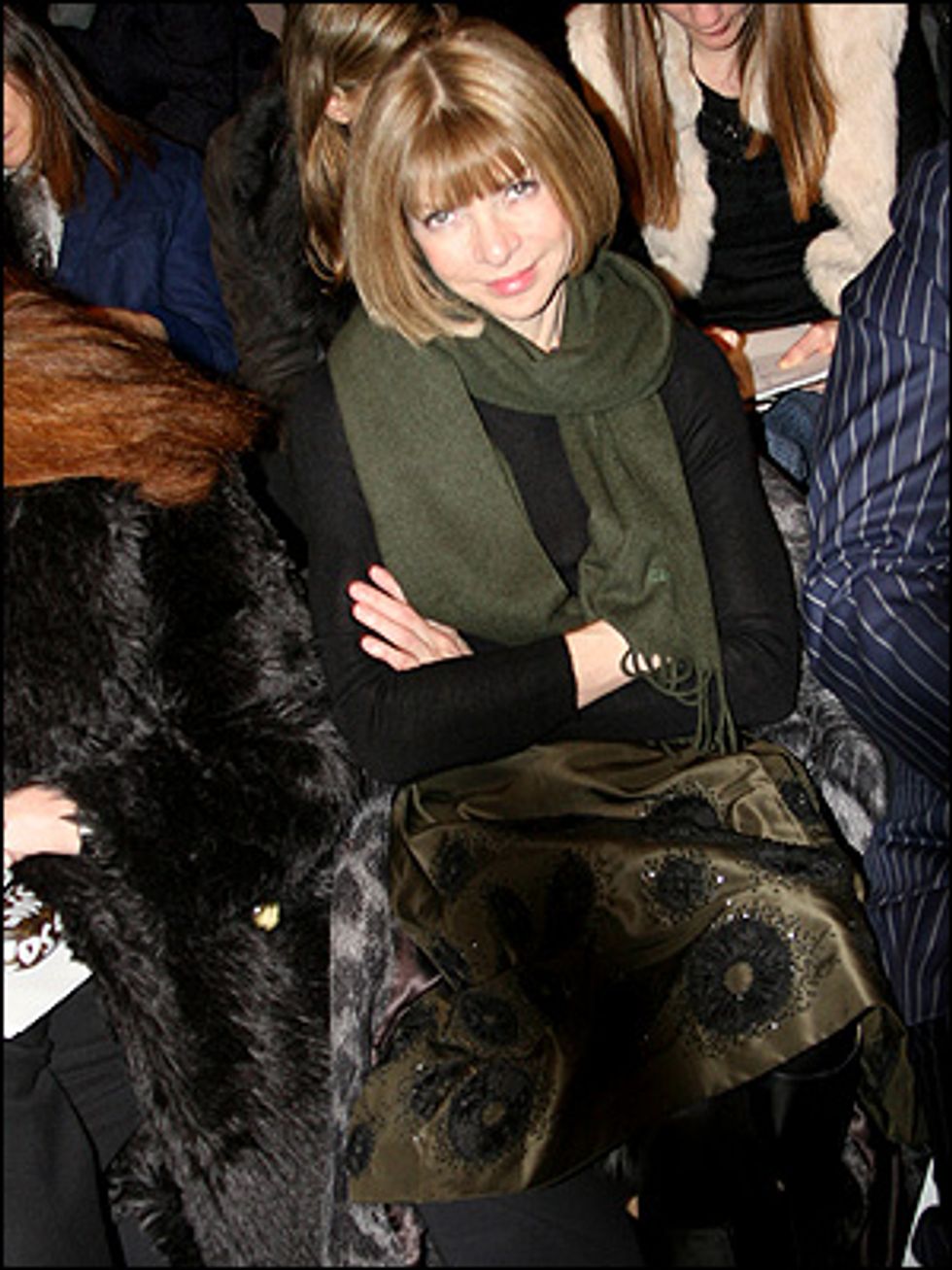 As the calmness sets in before Labor Day weekend, it's hard to imagine that starting Tuesday, madness will descend upon the city as New York Fashion Week begins. In honor of this crazy week, we here at PAPERMAG are pulling out all the stops. Here's what you can expect to see on PAPERMAG...
***Our brand-spanking new, Down-Low Fashion Calendar, PAPERMAG's hand-curated batch of fashion shows, after-parties, etc. that you should try to weasel your way into... We'll be updating the calendar constantly, so keep checking back!
***Three bold-faced, insider fashion types will be guest-blogging for us throughout the week, giving y'all an inside look at what really goes on in the front row....
***Interviews with several of the hot, buzzed-about Fashion Week designers-on-the-rise..
***As always, we'll be putting up our favorite looks straight from the runways...
***Party pictures! Party reports!
***And much more!
So have a relaxing weekend... Cause starting Tuesday, this shit will be bananas. B-A-N-A-N-A-S. Word.
Photo of Anna Wintour at Oscar de La Renta show during Fall Fashion Week by Caroline Torem Craig.