Yo, Art Basel Miami!  Are you ready for some serious competition? New York City is out to prove that they're still the art capital of the world and the next two weeks could be the icing on the cake. Throughout the week, we'll be listing all the fairs, events and parties that we think are worth your while to help plan your daily schedule, so check back for updates. First, here are three main art fairs to check out.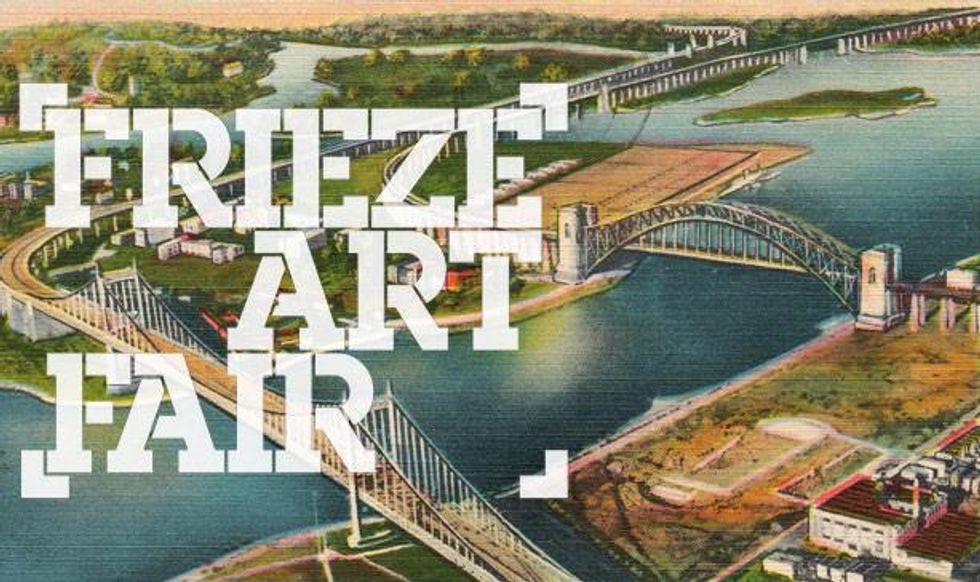 WHAT: Frieze New York
WHERE: Randall's Island
WHEN: May 4 & 5, noon to 7 p.m.; May 6 & 7, noon to 6 p.m.
HOW MUCH? Tickets are $40 (various discounts may apply) and they must be purchased here in advance. (The price includes ferry or bus transportation. Ferries depart every 15 minutes from 35th Street East River ferry dock. Buses depart every 10 minutes from the 125th Street 4,5 & 6 subway station.)
DETAILS: This is the main event (assuming you don't count Sotheby's auction of Munch's "Scream" tomorrow). Over 180 worldwide galleries are expected to participate in the first New York edition of the popular London fair, founded by Amanda Sharp and Mathew Slotover in 2003.  The tent housing the fair was designed by Brooklyn architects SO-IL and look for pop-up restaurants from Fat Radish, Sant Ambroeus and Roberta's. Also, be sure to check out the series of special projects curated by Cecilia Alemani including works by John Ahearn and Tim Rollins and  KOS.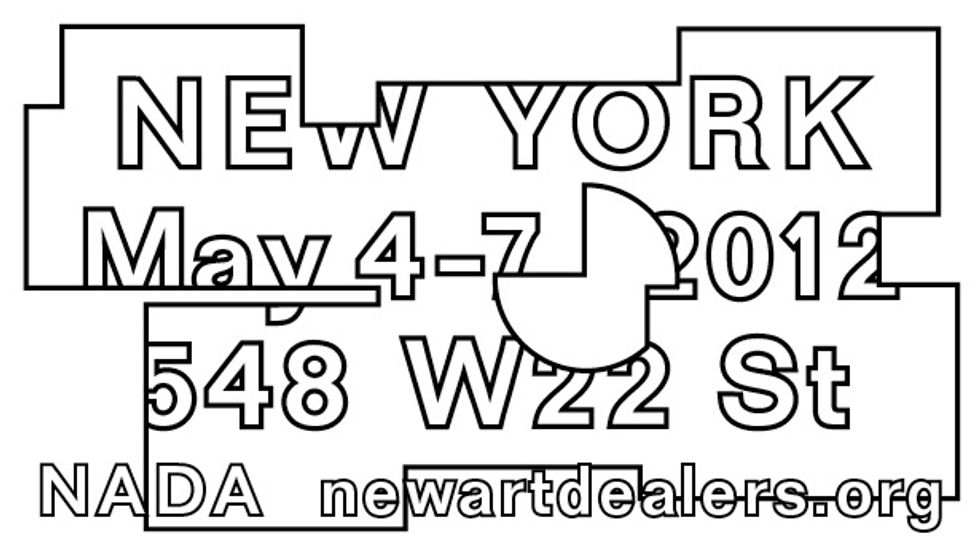 WHAT: NADA New York
WHERE: 548 West 22nd Street
WHEN: May 4, 2 - 8 p.m.; May 5, 11a.m. - 8 p.m.; May 6, 11 a.m. - 6 p.m.; May 7, 11 a.m. - 4 p.m.
HOW MUCH? Admission is FREE.
DETAILS: Though the New Art Dealers Alliance has been around for ten years and holding fairs in Miami since 2003, this is their first fair in NYC. More than 60 local and international galleries will be exhibiting on three floors in Chelsea and more the half of the galleries have never taken part in a previous NADA fair.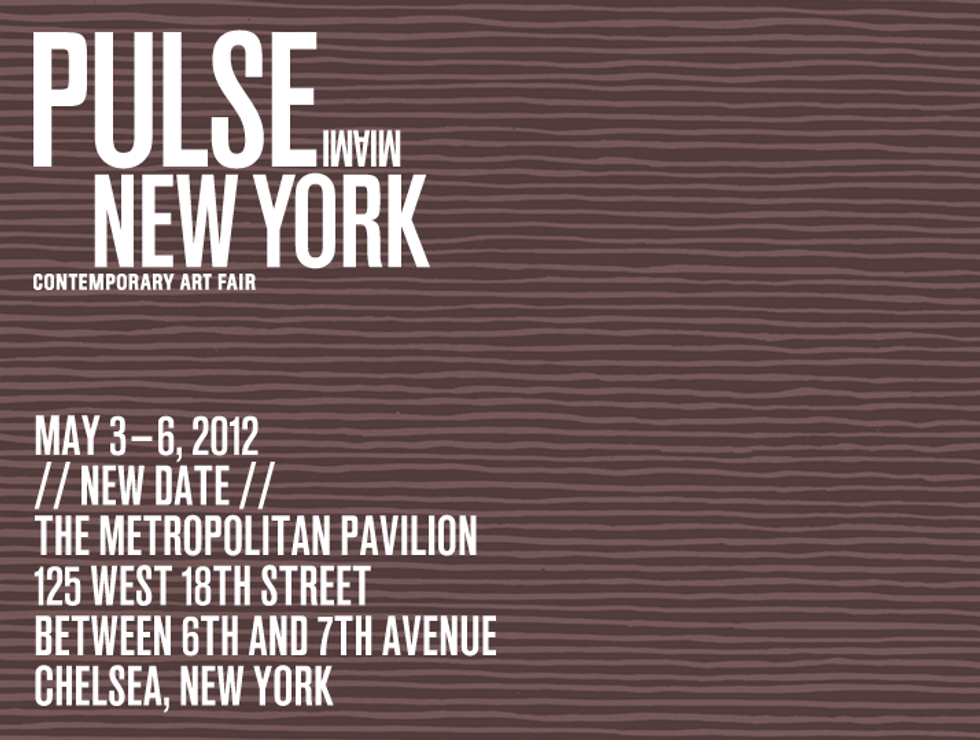 WHAT: PULSE New York 2012
WHERE: The Metropolitan Pavilion, 125 West 18th Street
WHEN: May 3, noon - 8 p.m.; May 4, 10 a.m. - 8 p.m.; May 5, noon - 8 p.m.; May 6, noon - 5 p.m.
HOW MUCH? Tickets are $20.
DETAILS: Back for its seventh edition, PULSE will host over 60 galleries this year with works by undiscovered and emerging artists, as well as established.  This year's video lounge was curated by New York's Babycastles and David Ellis designed their tote bag.