The House of Alba is arguably the greatest aristocratic house of Spain. The late Cayetana Fitz-James Stuart, Duchess of Alba was a larger than life legend who buried three husbands, danced flamenco up until she died and according to the Guinness Book of World Records was the most-titled aristocrat in the world. Her daughter Eugenia, Duchess of Montoro was a darling of the gossip magazines in the 90s and now her daughter Cayetana Rivera (who's father is the legendary bull-fighter Francisco Rivera y Ordoñez) has emerged this summer as the darling of the gossip press. Tana, as she's called, appeared in Ronda at the Goyesca, a bullfighting festival, with her boyfriend Curro Soriano. They were chased by paparazzi.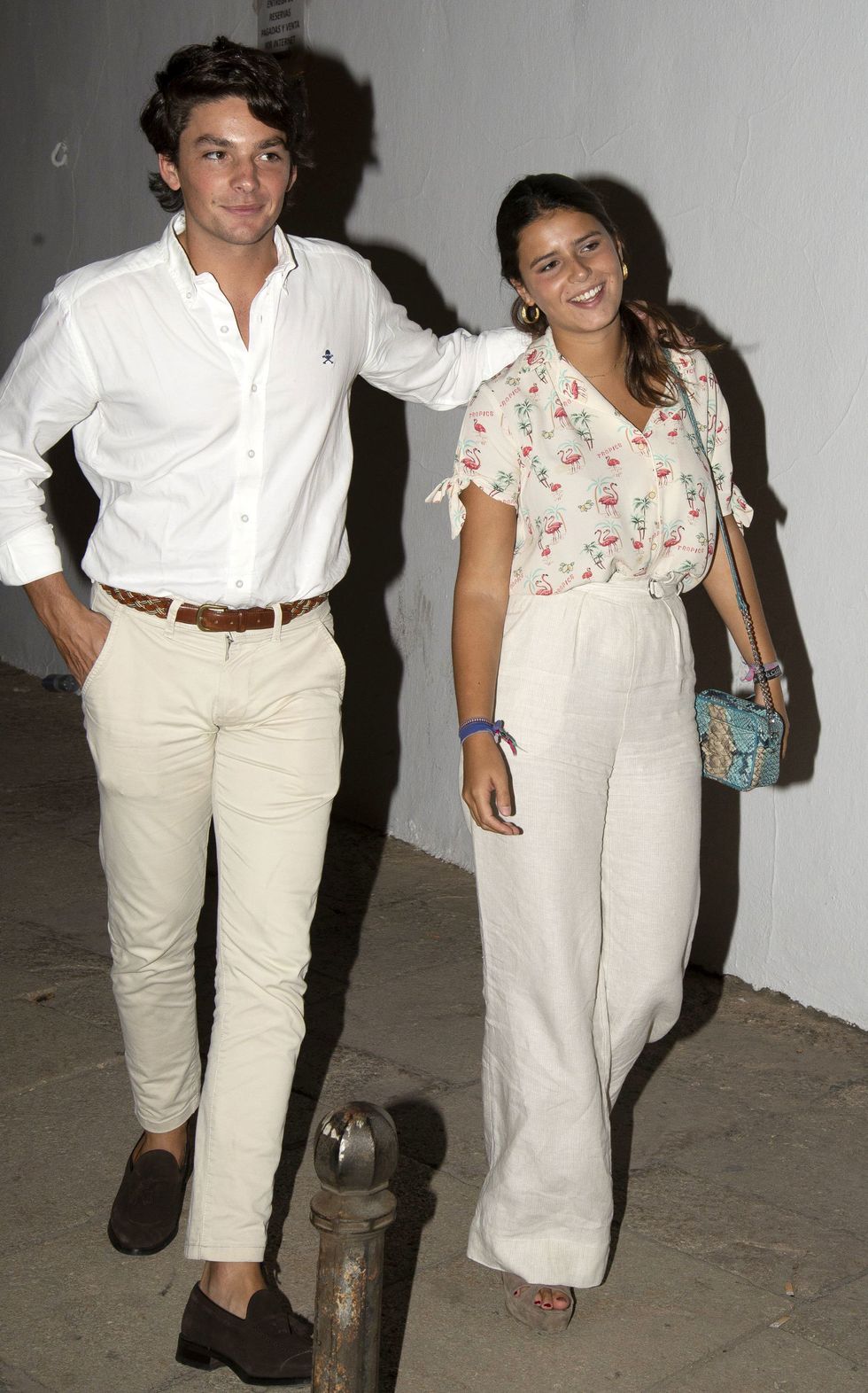 Cayetana Rivera y Martinez de Irujo, granddaughter of the late Duchess of Alba with her boyfriend Curro Soriano in Ronda, Spain.
Tana was also see on the island of Formentera, a favorite spot for the jet set to spend quality beach time. Tana was hanging out with friends enjoying the surf and sun.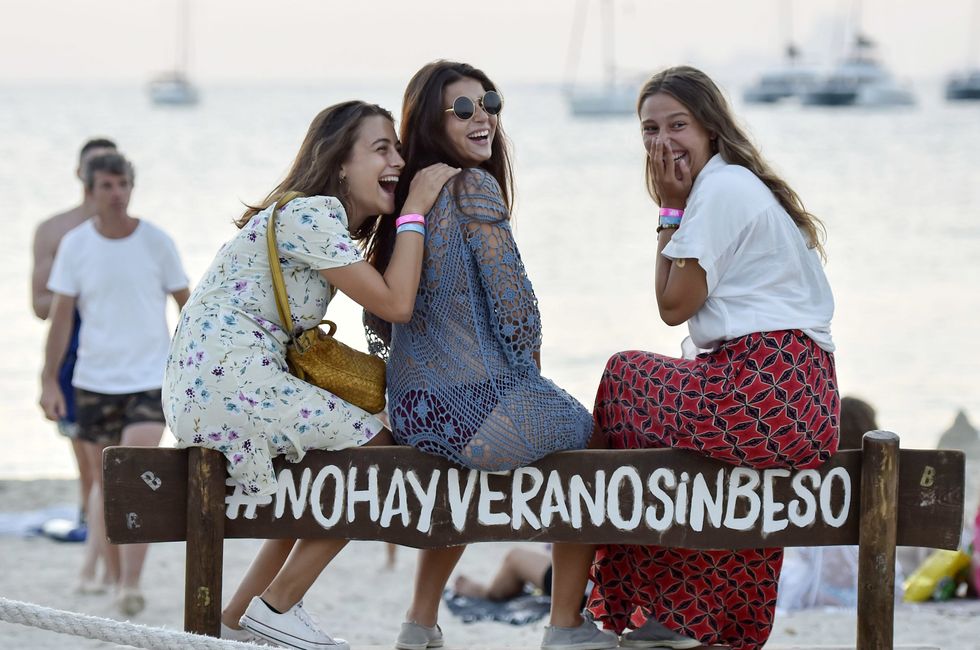 Cayetana Rivera (center) with friends on the island of Formentera. The sign they're sitting on says "There is no summer without a kiss".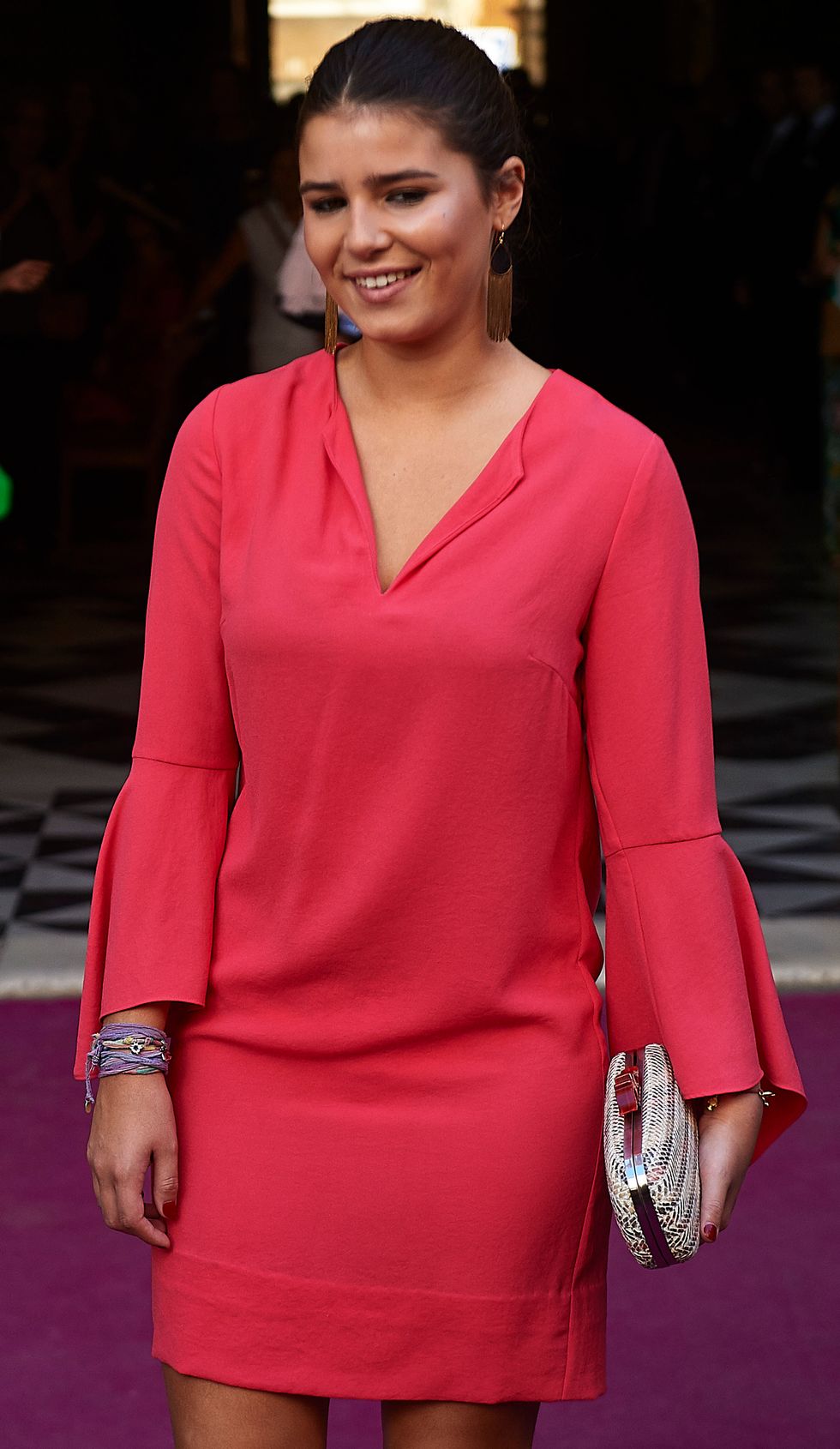 Cayetana in 2017
In other news, Tana's cousin Fernando Fitz-James Stuart y Solis, Duke of Huescar and heir to the Dukedom of Alba is engaged to Sofia Palazuelo. The pair are getting married in October in what will no doubt be a major extravaganza of aristocracy.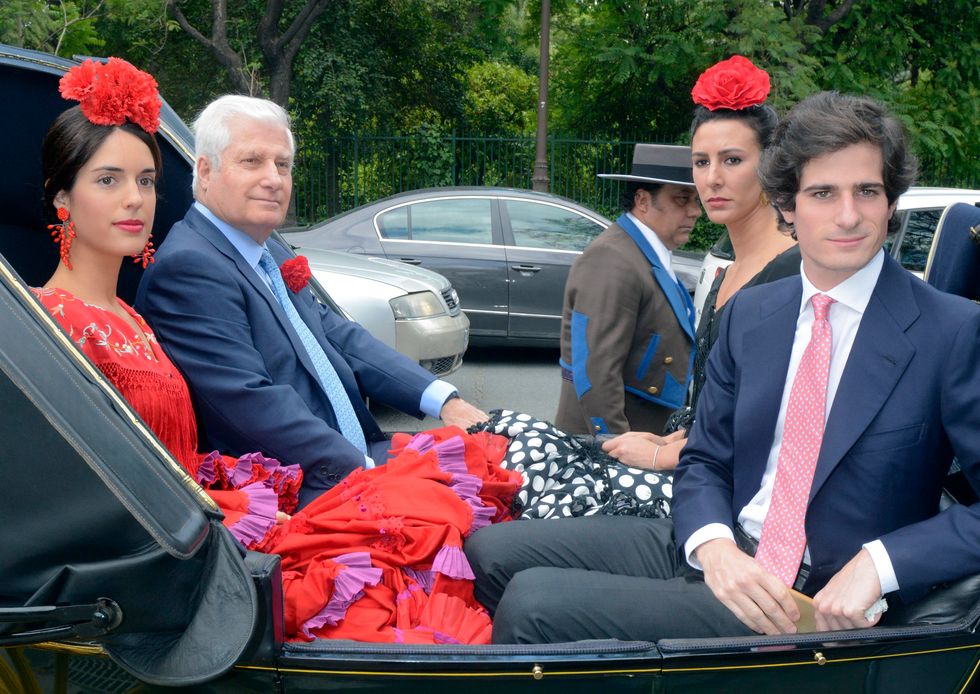 Sofia Palazuelo (left) with her fiance Fernando Fitz-James Stuart, Duke of Huescar. Behind Sofia is Fernando's father the Duke of Alba.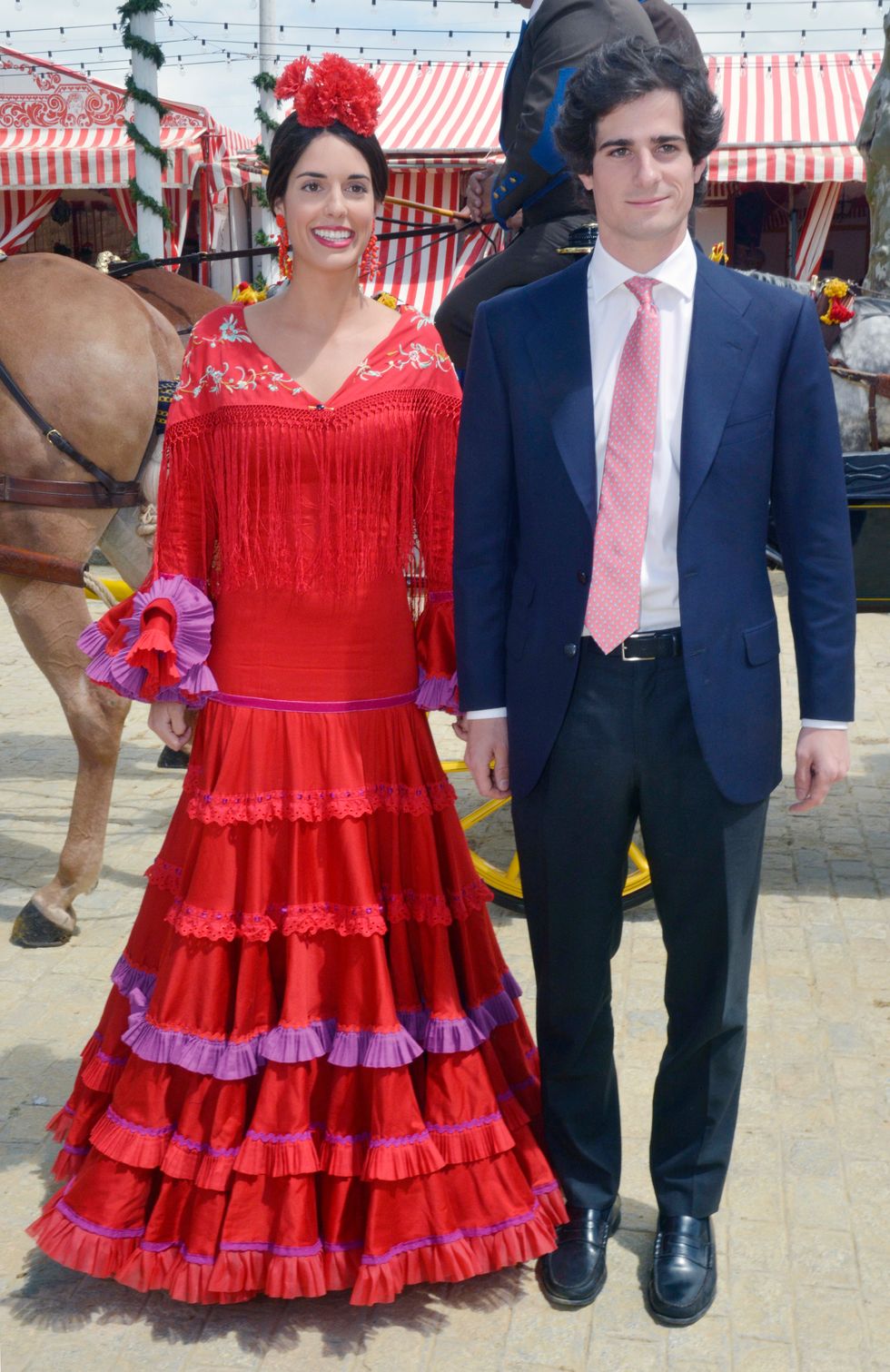 The future Duchess of Huescar with her fiance Fernando.
Sofia has become something of a fashion star in Spanish websites and magazines. With her good looks and hip fashion sense she's been called a Spanish Meghan Markle.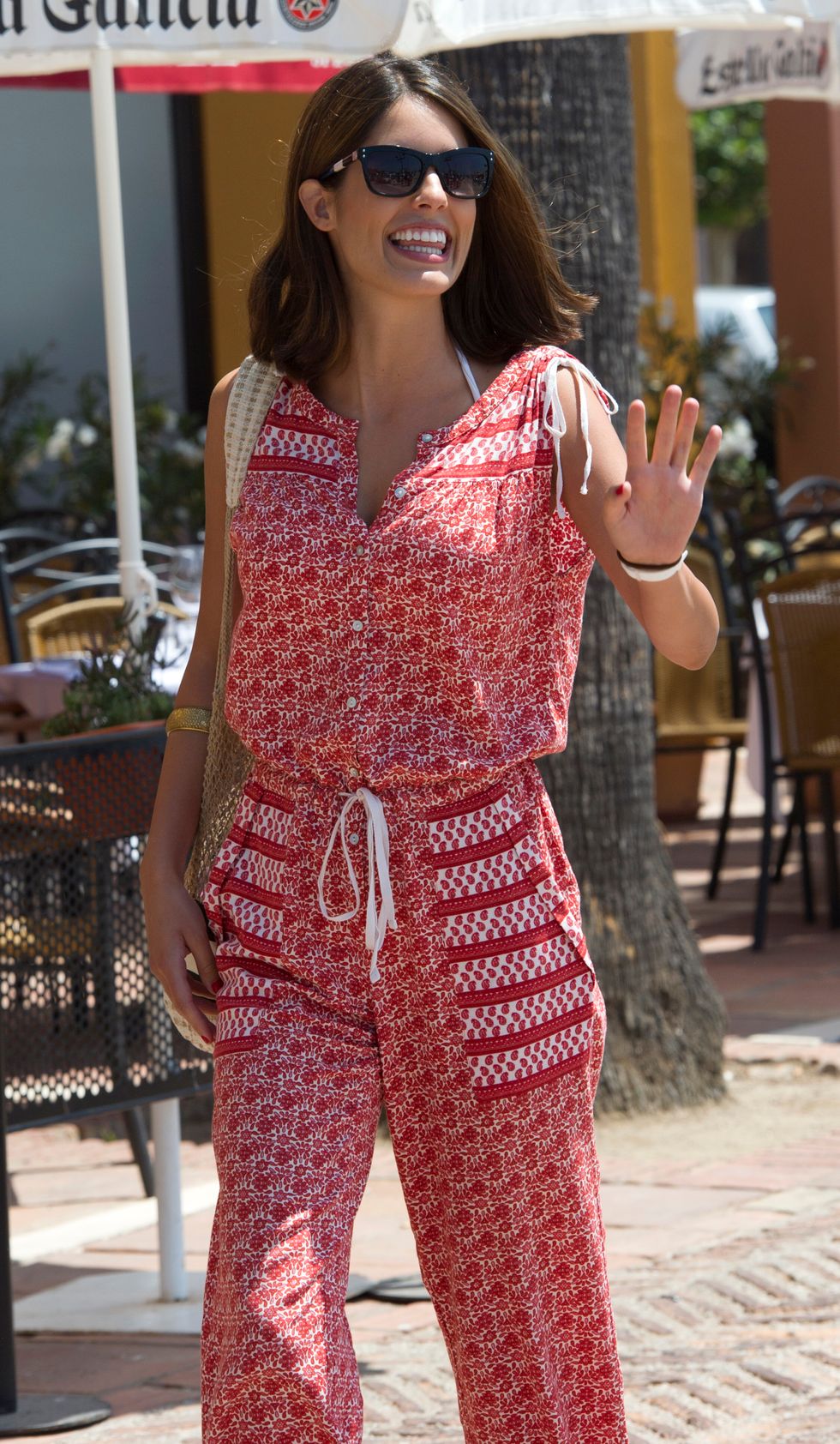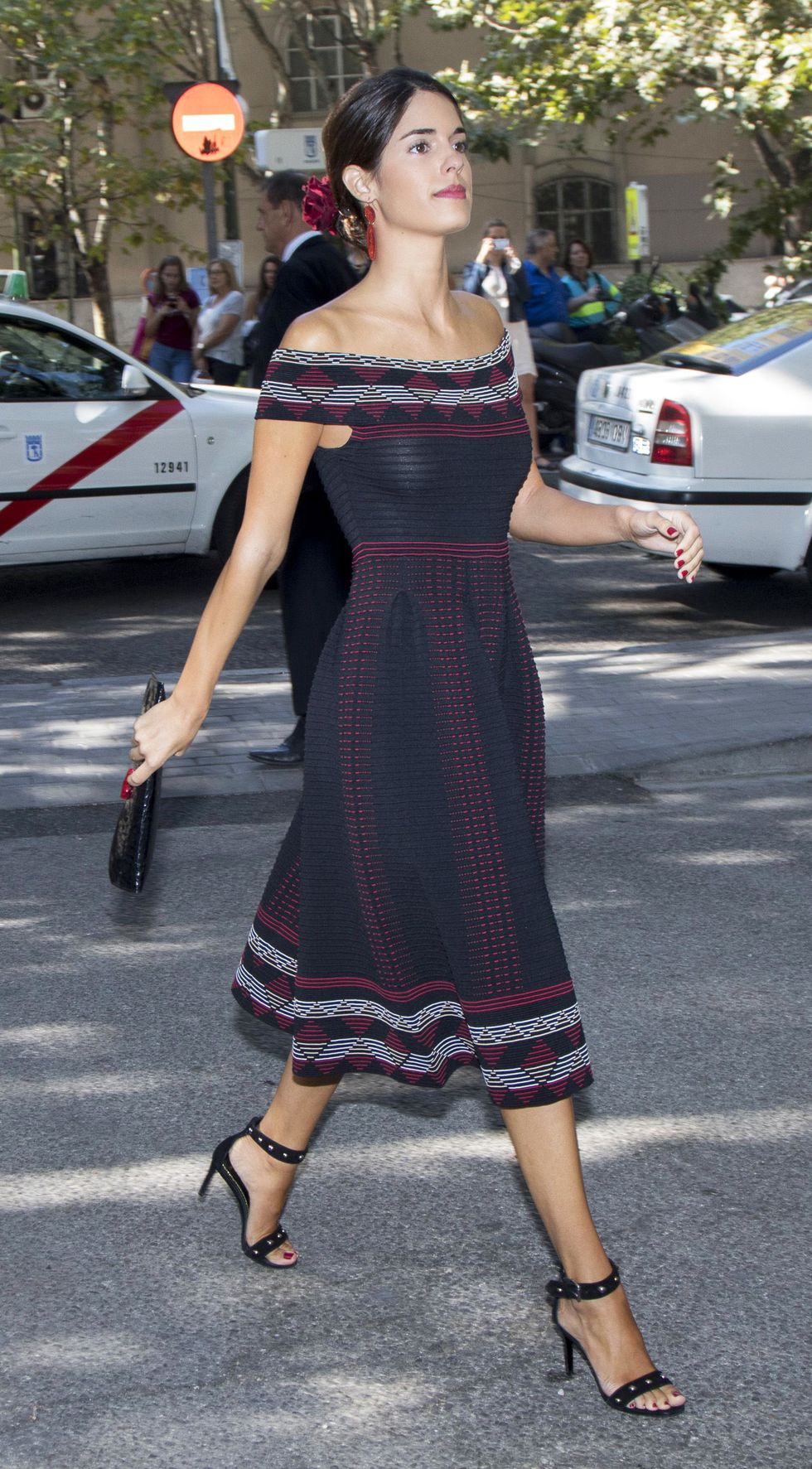 Images via Getty