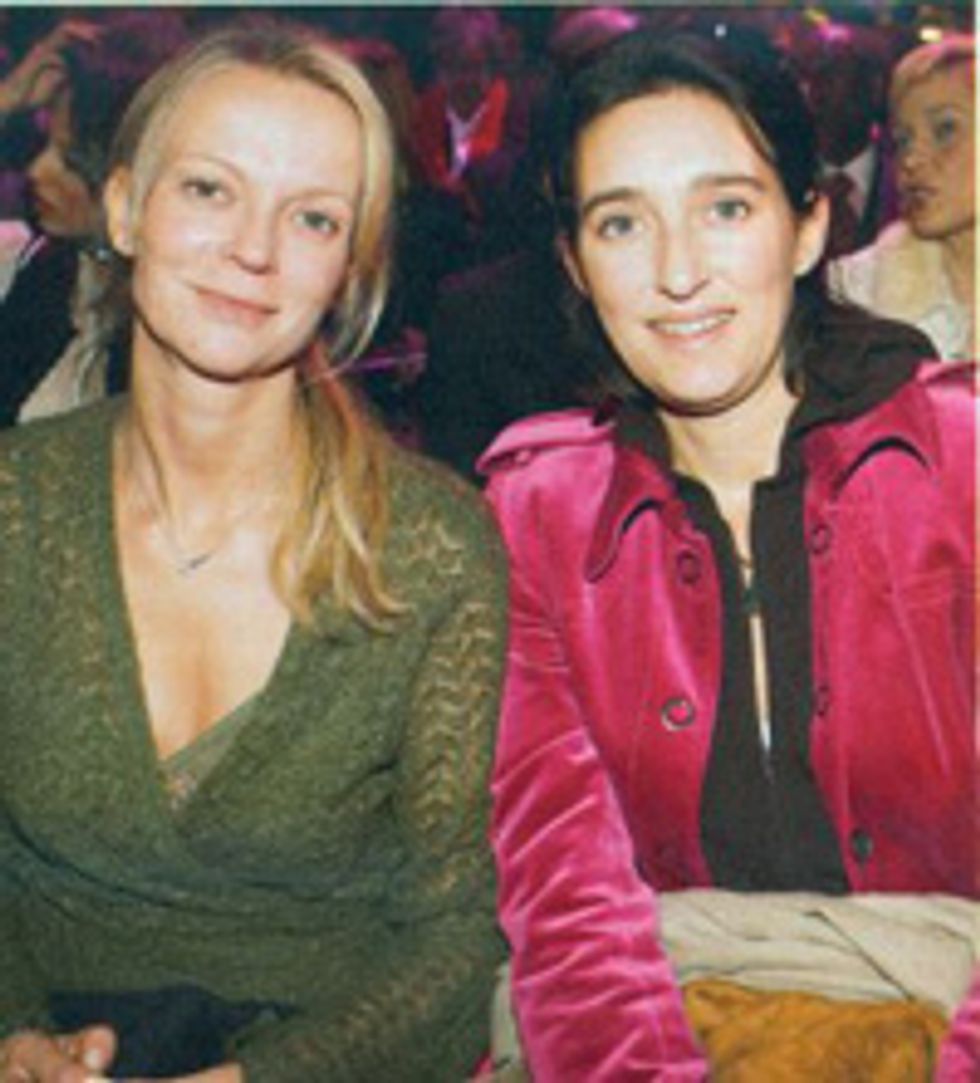 It's time for some fresh royal faces on MMBlog, don't you think? So here we have two lovelies: Helene of Yugoslavia (though the country is gone, the title lives on) and Tania of Bourbon-Parma. The ladies are in Paris at the show of Georges Chakra.

MM loves the Yugoslav royal family including Princess Elisabeth, mother of actress Catherine Oxenberg who has a surprisingly cute reality show on Lifetime Real Women Network called I Married a Princess. Her husband is hunk Casper Van Dien.

Queen Marie of Roumania fans will remember that Marie's daughter, also Marie but called Mignon en famille, married King Alexander of Yugoslavia who was assassinated in Marseilles in 1934.

A recent book claims that Mignon was not the daughter of King Ferdinand of Roumania but instead the daughter of Queen Marie's cousin Grand Duke Boris Vladmirovitch. MM was scandalized to read this and has never heard it or seen it in any previous research.