A new pop-up shop at the Brooklyn Museum, curated by Marilyn Minter and Andrianna Campbell features artist and designer-made objects that promise to offer hope, resistance and protest.
John Baldessari, Zoe Buckman, Jenny Holzer, Barbara Kruger, Glenn Ligon, Robert Longo, Mary Ping, Faith Ringgold, Laurie Simmons and more contributed to the pop-up, called Anger Management, which is a response to the election of Donald Trump and all that has followed. Items for sale will include a selection of stickers, T-shirts, posters, temporary tattoos, pins, and mugs, with most products ranging between $5 and $30.
Andrianna Campbell and Marilyn Minter wrote, "We titled this pop-up shop Anger Management in order to highlight our response to, and our displeasure with, so many wrongs: the immigration ban; the attacks on the EPA; the continued violence against people of color, queer and gender-nonconforming individuals, and religious minorities; the intimidation tactics of white supremacists and a blossoming Neo-Nazi movement (when we lost more than 400,000 Americans fighting Nazis and fascism abroad); and the rescission of labor rights and workers' benefits. As educated individuals, anger seems like an irrational response, but at this stage, it is the most rational response that we have."
A portion of proceeds from the shop will go to charity, and the rest will go to the Brooklyn Museum. The shop opens today and will close November 12.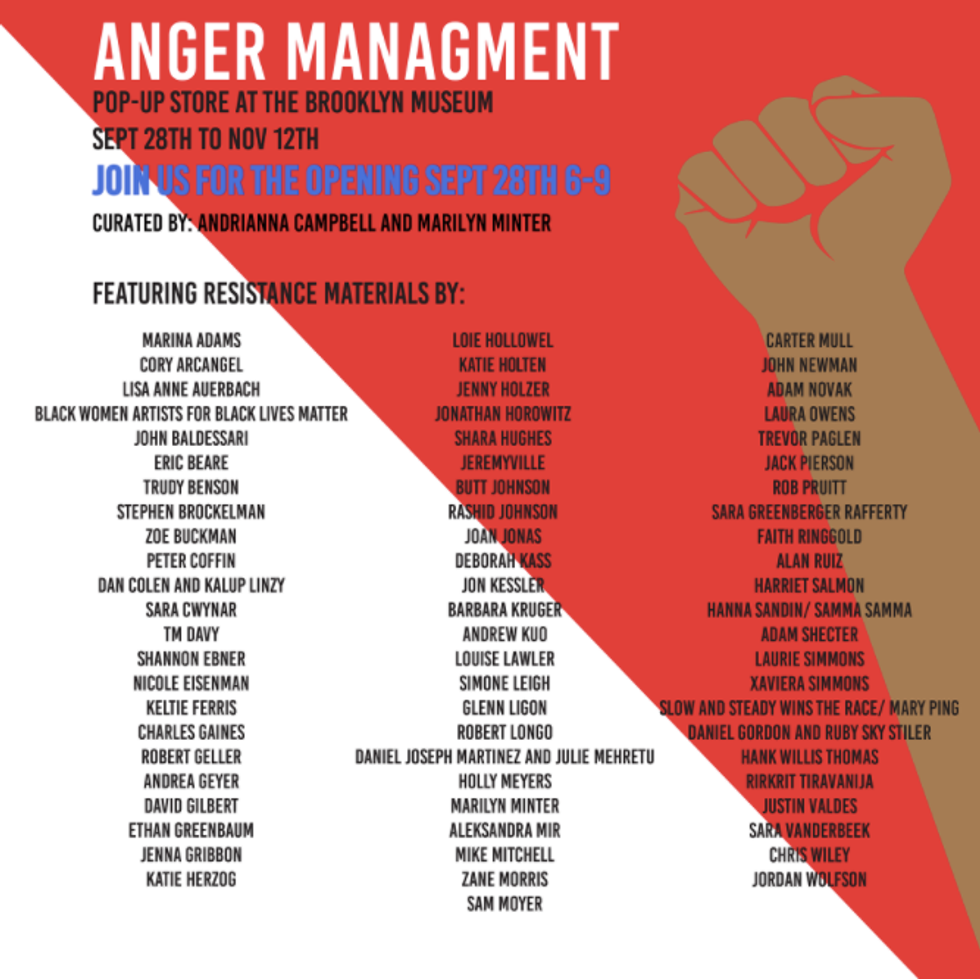 Sign Up For The Morning PAPER