Collector and art writer Adam Lindemann opens his new (and first) New York gallery at 980 Madison Avenue this week. It's name, Venus over Manhattan, was inspired by the Wheeler Williams 40's-deco sculpture, "Venus Bringing the Arts to Manhattan," affixed to the front of the gallery's third-floor home in a landmarked building that was once the sight of Parke-Bernet Galleries. The inaugural group show, "À rebours" or "against the grain," includes several dozen works displayed in a very dark space designed to create an environment that Lindemann describes as "curated rawness." The works on view range from a shrunken head to Jeff Koons' Violet-Ice (Kama Sutra) to a mixed-media piece by Dash Snow. All in a pleasant theatrical setting that reminded us of a cabinet of curiosities, the Fortuny collection in Venice and "Sleep No More." The show opens tonight, May 10, and runs until the end of June. Here's a sneak peak of what's on view.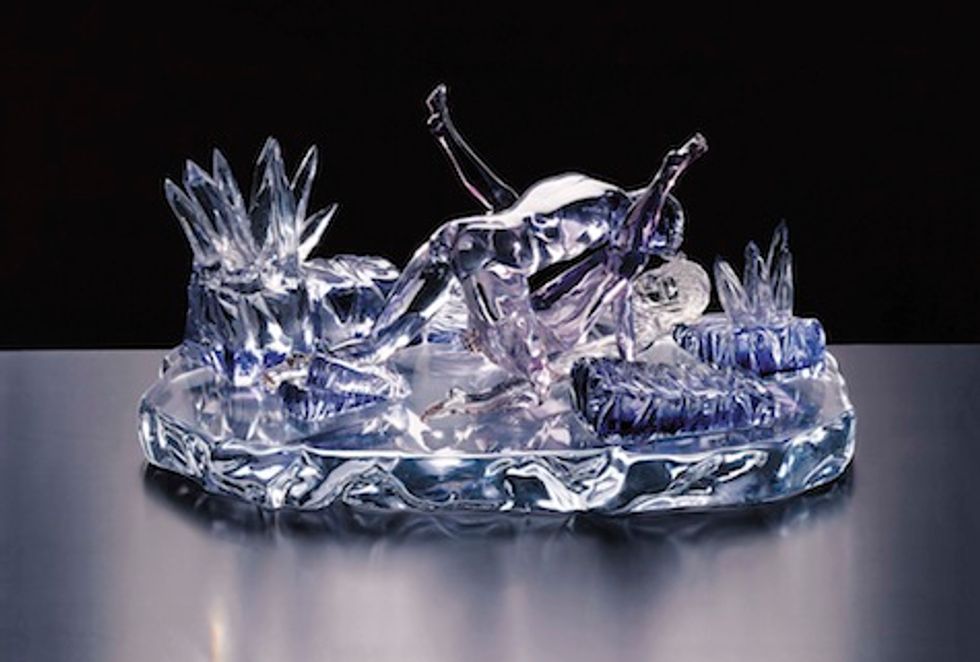 Jeff Koons,
Violet-Ice (Kama Sutra)
, 1991.  Colored Murano glass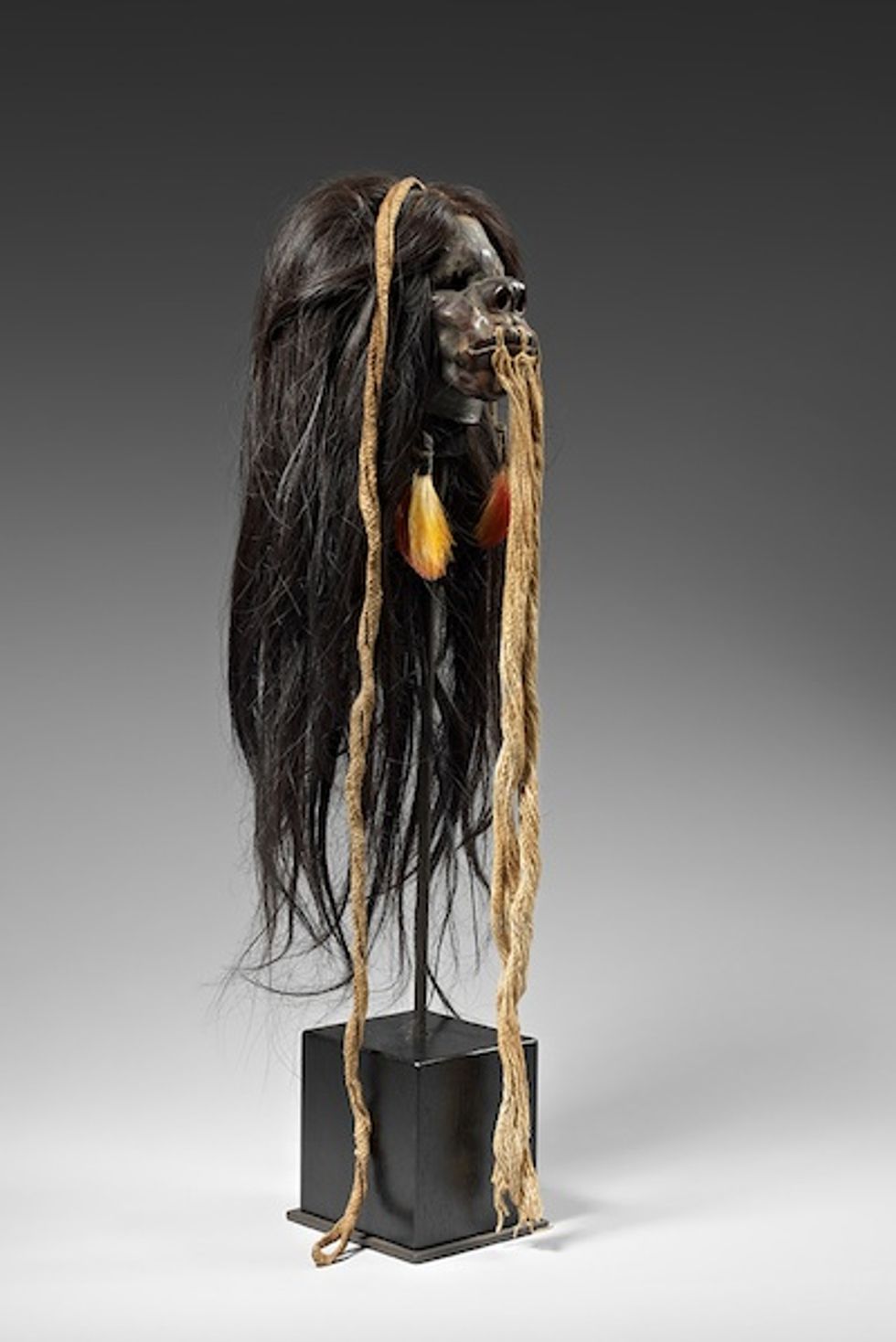 Jivaro Shrunken Head, c. 1890.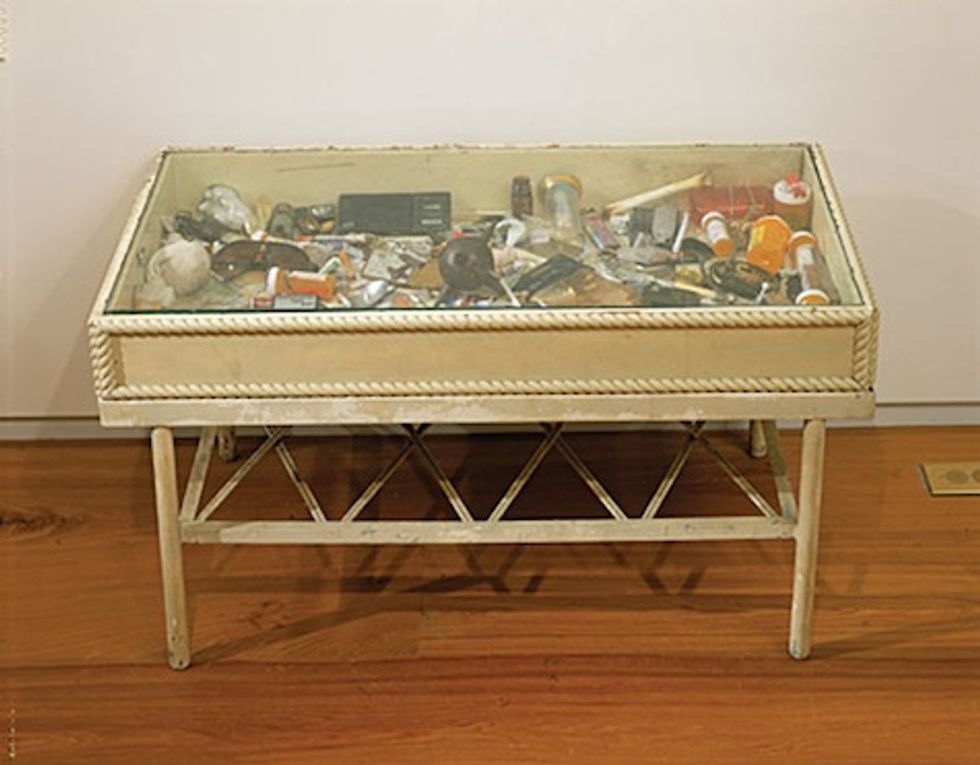 Dash Snow,
A Means to an End
, 2002. Table with mixed media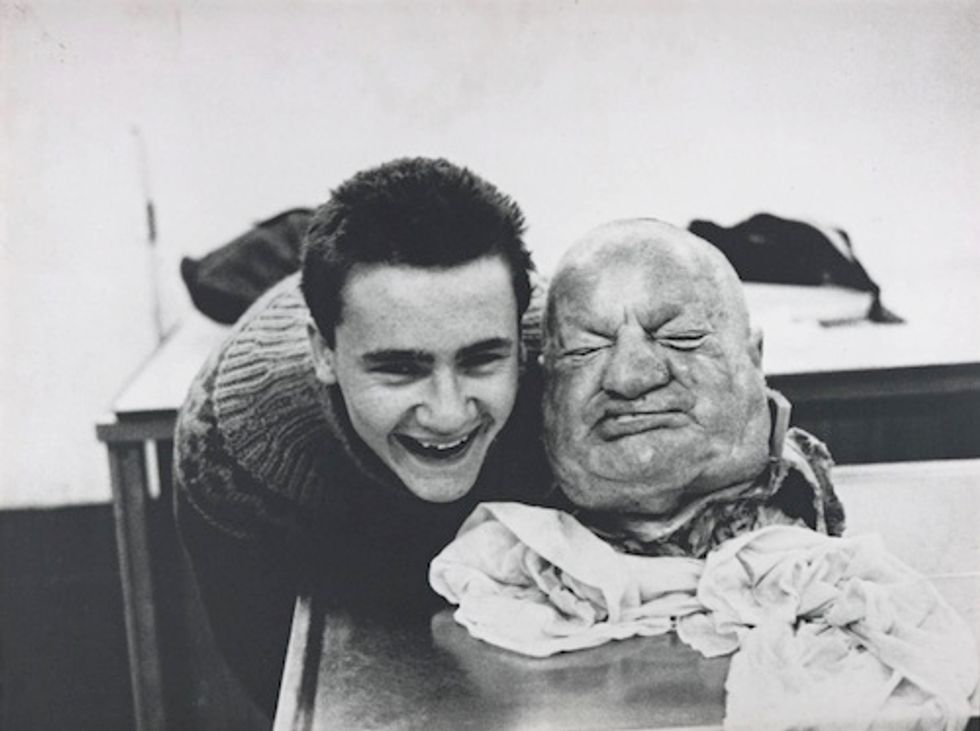 Damien Hirst With Dead Head
, 1981/1991. Photographic print on aluminum