Hillary Clinton, whose social media presence is almost cringingly on-the-nose, has launched a clever and effective new Facebook app aimed directly at her big, orange opponent.
"Trump Yourself" is a filter that splices text quotes of the actual, unbelievable insults Trump has chucked at his various political foes, minority groups, and soda over the years, and in his current campaign.
I tested it on my my own Facebook photo:
On women: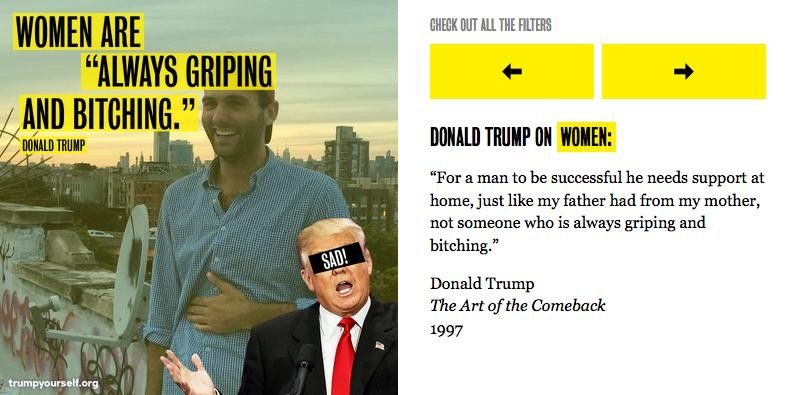 On Muslims: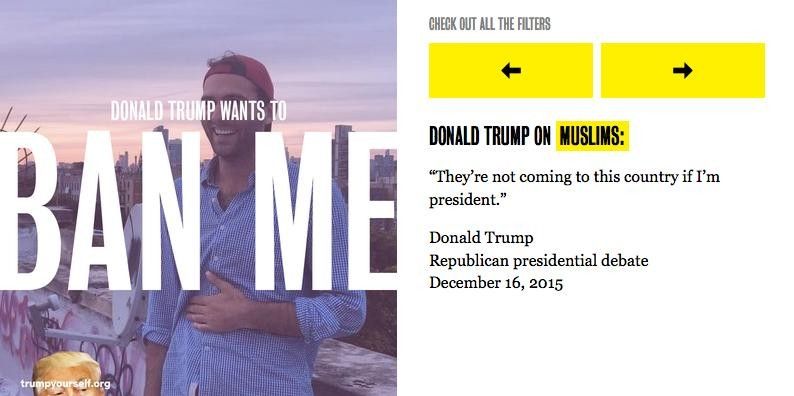 On African Americans: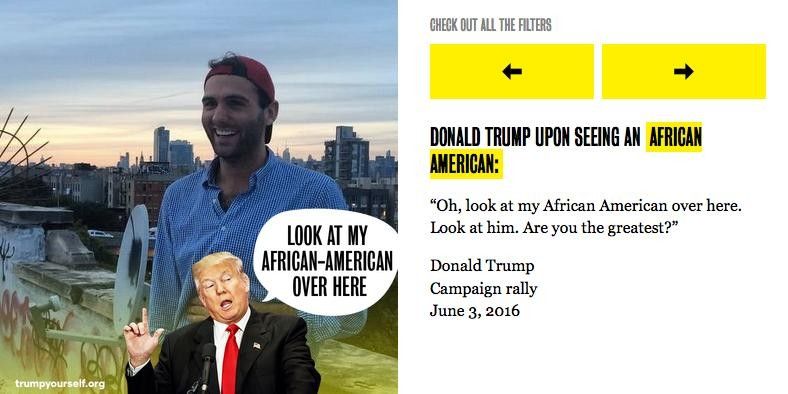 On gay marriage: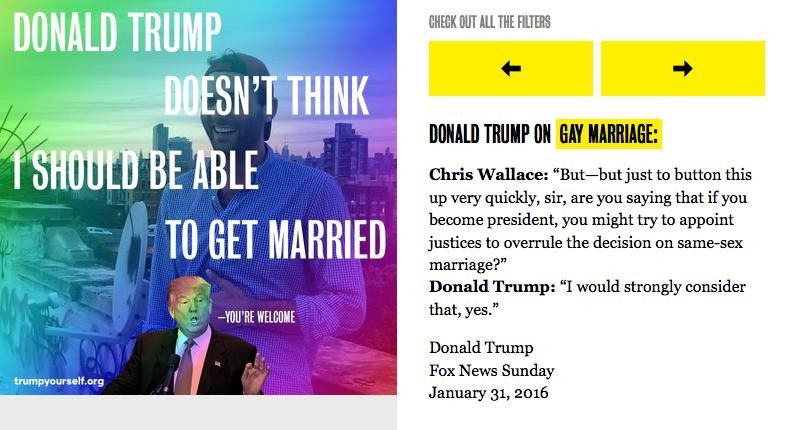 On Mexicans:
On haters and losers: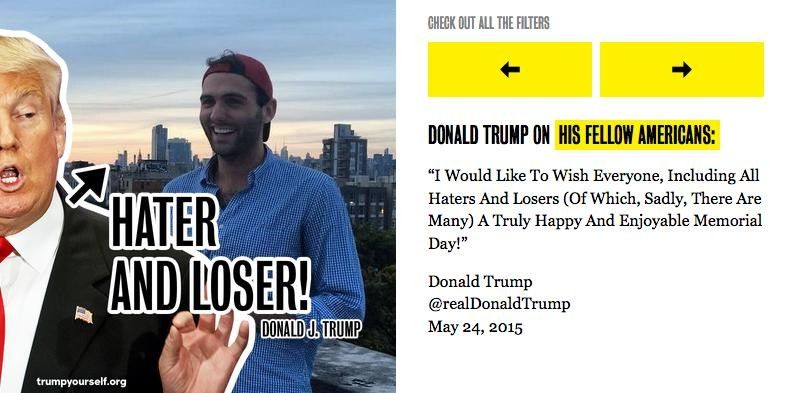 On glands: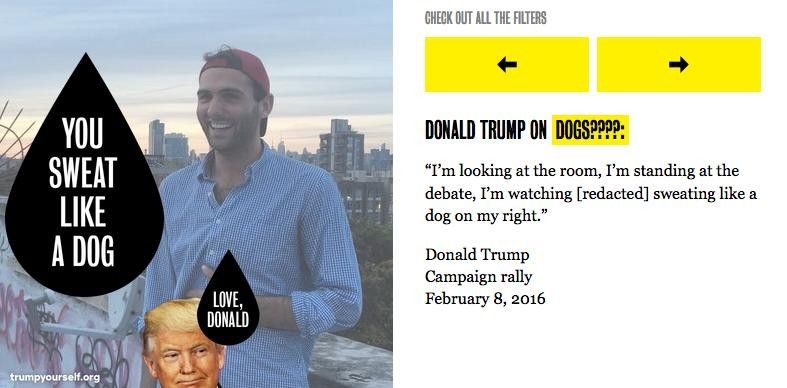 On Diet Coke: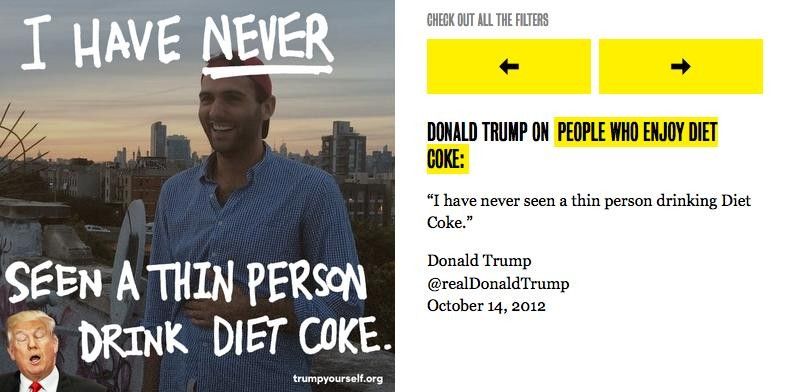 Cool.
Don't vote for Trump.