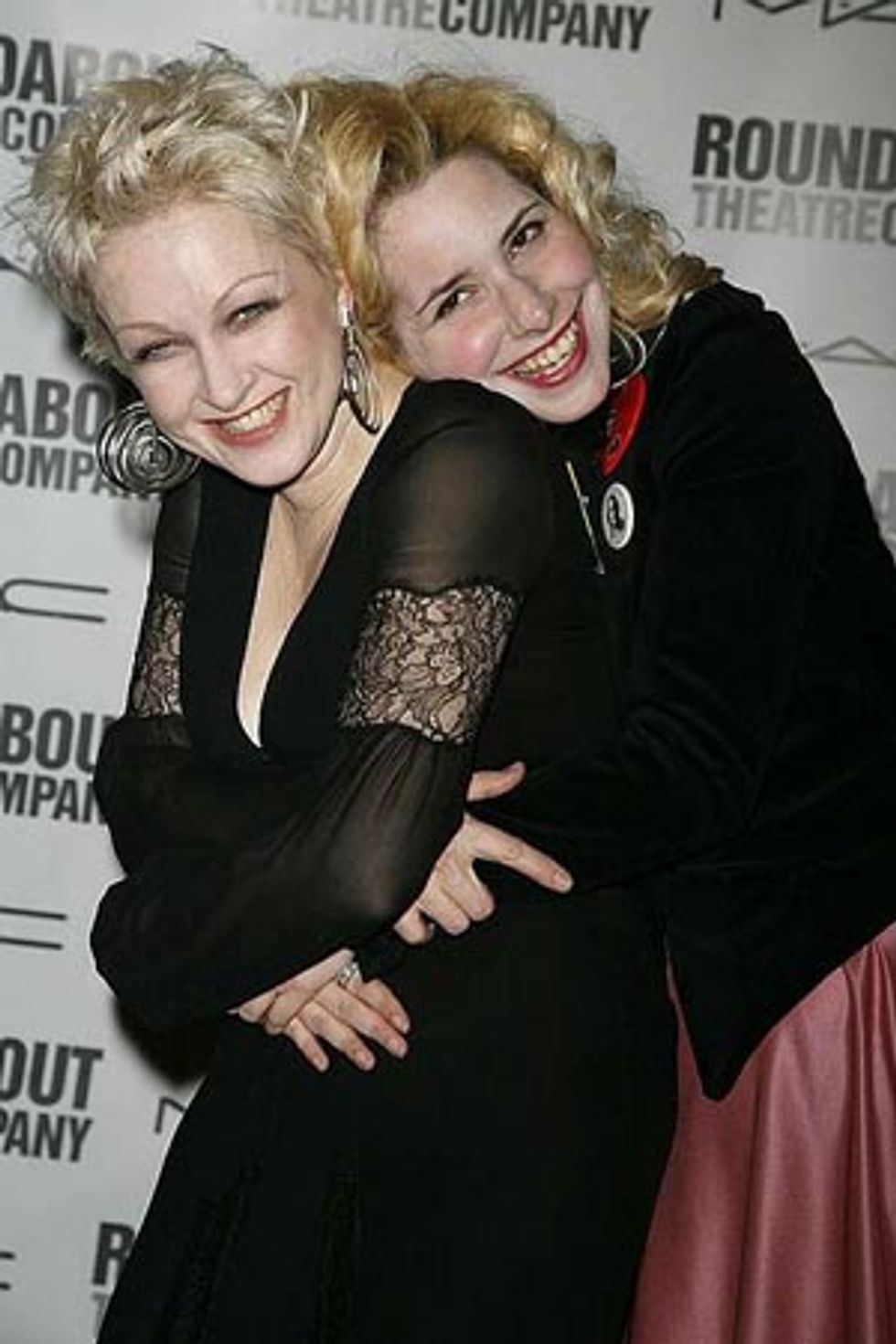 This past Sunday at Joe's Pub Broadway Blogger was lucky enough to see the beautiful blonde neo-jazz/pop singer Nellie McKay perform away from her current gig on Broadway as the enchantingly innocent Polly Peachum in the Roundabout Theatre's revival of the Weill and Brecht classic, The Threepenny Opera. Although I am not a fan of this production -- words in neon lights are used as set pieces and beefy dancers in blacklight underwear prance about -- I have always loved Nellie and thought she was a bright spot in Threepenny and an amazing solo artist. 

The silly, yet serious songstress opened her show with a song about her recently deceased cat, singing in a raspy, gruff Louis Armstrong-esque voice, that mimicked the imagined voice of her cat. (She's out of her mind, but I love it!).  She then sang the song in the five voices of the Threepenny Opera, poking fun at her co-stars, Alan Cumming, Jim Dale, Ana Gasteyer, and Cyndi Lauper, as well as herself.  It was priceless! She sang first as an out of tune and warbling Cyndi Lauper.  Then, McKay as Ana Gasteyer, belted out the song with seemingly no volume control (which is dead on), then ad libbed Ms. Gasteyer gossiping that Will Farrell was pretty cool and Tina Fey was a bitch -- but not to tell anyone.  As Tony award winner Alan Cumming, she was a diva with a Scottish accent, yelling at McKay to be more professional, and as the Tony nominated, Jim Dale, she acted as if winning the Tony was the only thing that mattered, adding his signature soft shoe for effect, while sitting at her piano.  McKay also imitated herself offering her castmates "vegan soul chicken," desperately wanting everyone to like her. And it's obvious they do. A table filled with the Threepenny Opera's stage crew was simply eating it up!

For more on Ms. Mckay check out the June/July music issue of Paper -- she's included in the Sounds of the City section. She'll also be concluding her run at Joe's Pub next Sunday. Showtime is midnight.

Here's an adorable picture of Nellie and her costar Cyndi Lauper.