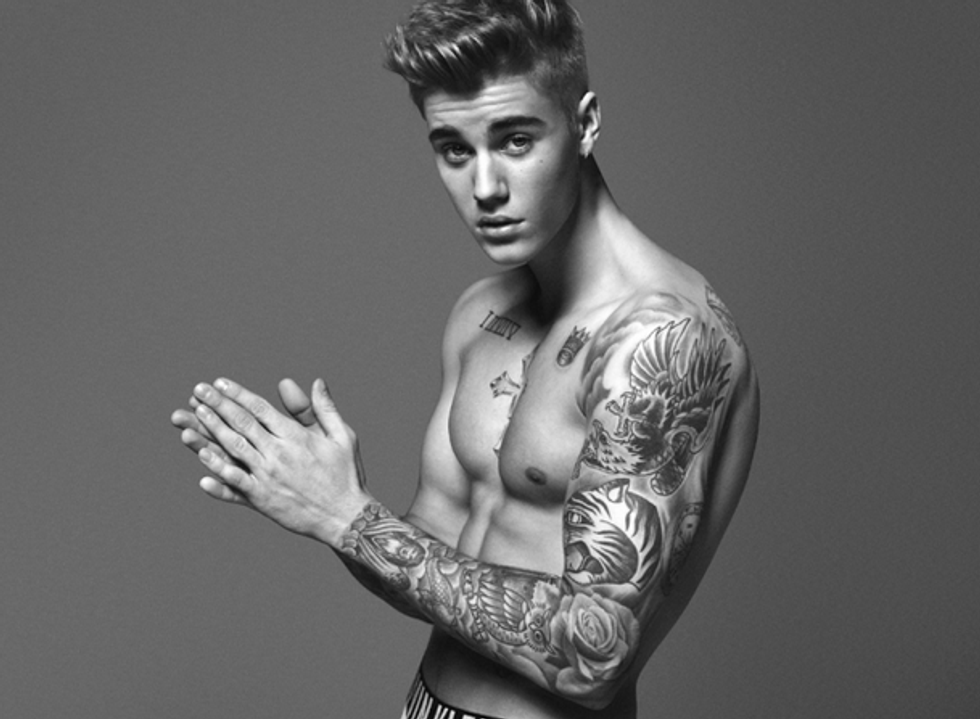 Justin Bieber is ruining Naya Rivera's life, and she's had enough of it.
Apparently, full-time hater Naya Rivera didn't like Justin Bieber's Calvin Klein campaign photos as much as
we were resigned to
(But does Naya Rivera like anything? Probably not.) and yesterday, the actress went on
The View
once again to express her strong opinions about Justin Bieber's body and the way he photographs it. "Stop with the shirtless selfies!" she pleaded:
"It's annoying and you look like a douchebag. It's like, girls don't want to date, like, guys that are constantly in a mirror. Like, stop. Go fix something in the house! That's hotter."

SHOTS. FIRED.
And just like that, Justin Bieber becomes yet another *innocent victim in Naya Rivera's senseless
war
on everything.
Watch it all go down, below: 
*
Okay, fine, not totally innocent.

[h/t
Uproxx
]