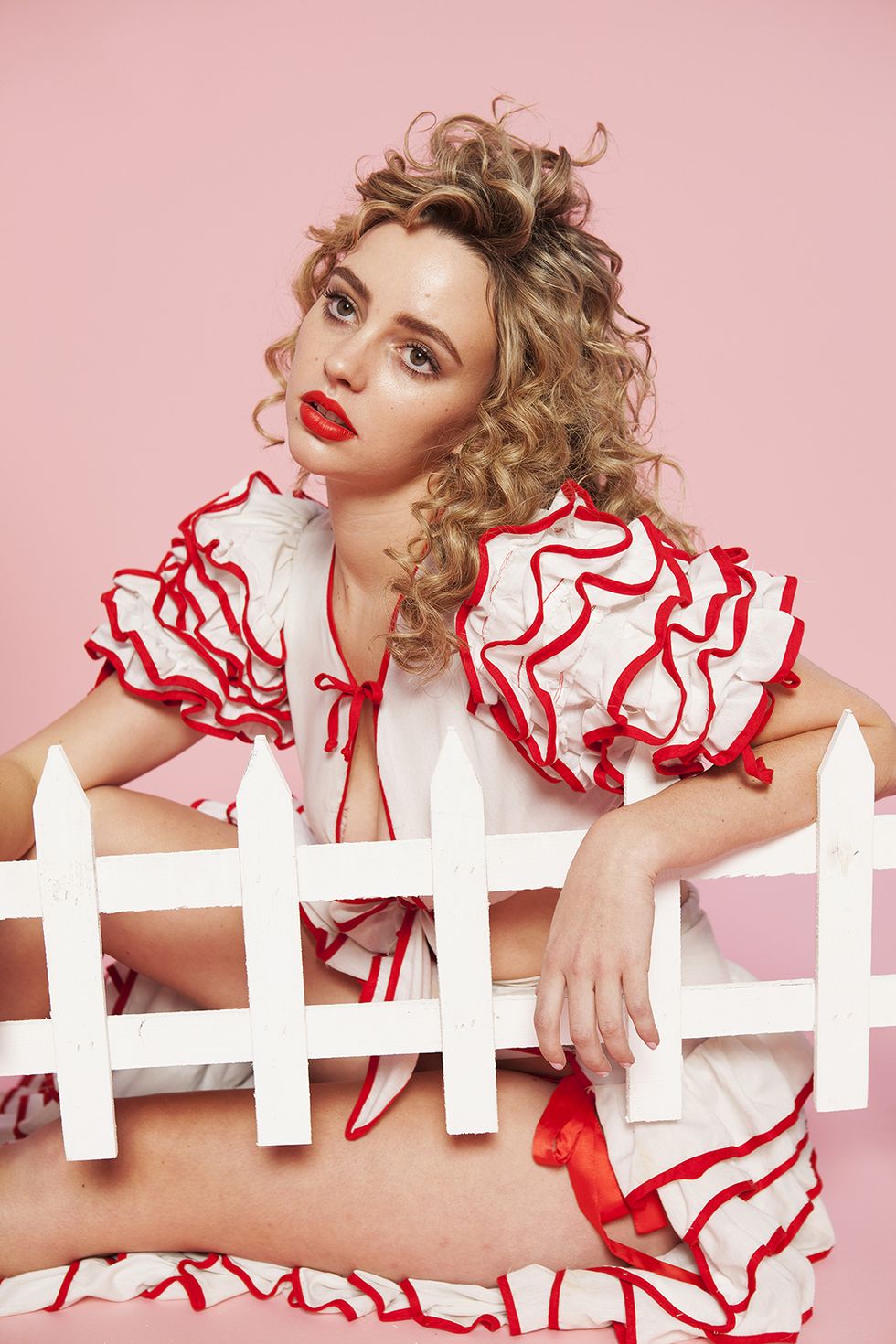 This (and splash photo) by Logan White. Natasha wears a dress by Jet Rag

Natasha Bassett may have grown up in Australia, but the actress has a longtime fixation with old Hollywood films. This was among the many reasons Bassett was thrilled to be cast in the new Coen Brothers flick Hail, Caesar!, in which she plays a '50s-era starlet. The experience was game-changing for the actress, who used the opportunity to solicit advice about screenwriting (another of her passions) from Joel and Ethan Coen. "They are so down to earth and laid back," Bassett says of the directors. "I was talking to Joel on set about how they started, and he was saying they were ten years old making Super 8 movies in their backyard. I joked that probably a lot has changed since then and he said 'It's a bit of a bigger crew, but it's basically the same thing.' And that's how it felt." year Bassett will appear in two more upcoming films, thriller House by the Lake and drama Katie Says Goodbye. It's all part of a lifelong dream for Bassett. "I just like understanding why people are the way they are and getting inside a character's head," she says. "Understanding their past makes you understand humans more."
Styling by Lisa Katnic
Makeup by Roxy at TMG-LA using Chanel Rouge Coco / Hair by Tiffany Daugherty for Epiphany Artist Group, Inc.
Location: Apex Studios