We here at PAPERMAG.com are devoting the final week of our January Health & Wellness month to interviews with awesome plus-sized models who are challenging body norms, one misconception and major campaign at a time. Check back every day this week for more insights on the industry, new burgeoning body-positive movements to check out and more to kickstart your year the right way.

Fashion blogger and model Nadia Aboulhosn may be your favorite plus-size model that's not actually, well plus-size. When she started blogging in 2010, readers and brands assumed she was plus-size because they were unaccustomed to seeing anyone her size represented in fashion, even though she wore a size 8 at the time. Six years later there still isn't really a place in fashion for women around that size i.e. brands won't hire Aboulhosn to model the straight sizes she fits, so she's hired to model tailored plus-size garments. Despite the confusion, she doesn't mind being considered plus-size; it puts her in good company with other curvier bloggers and models who have shifted fashion and given many women a voice.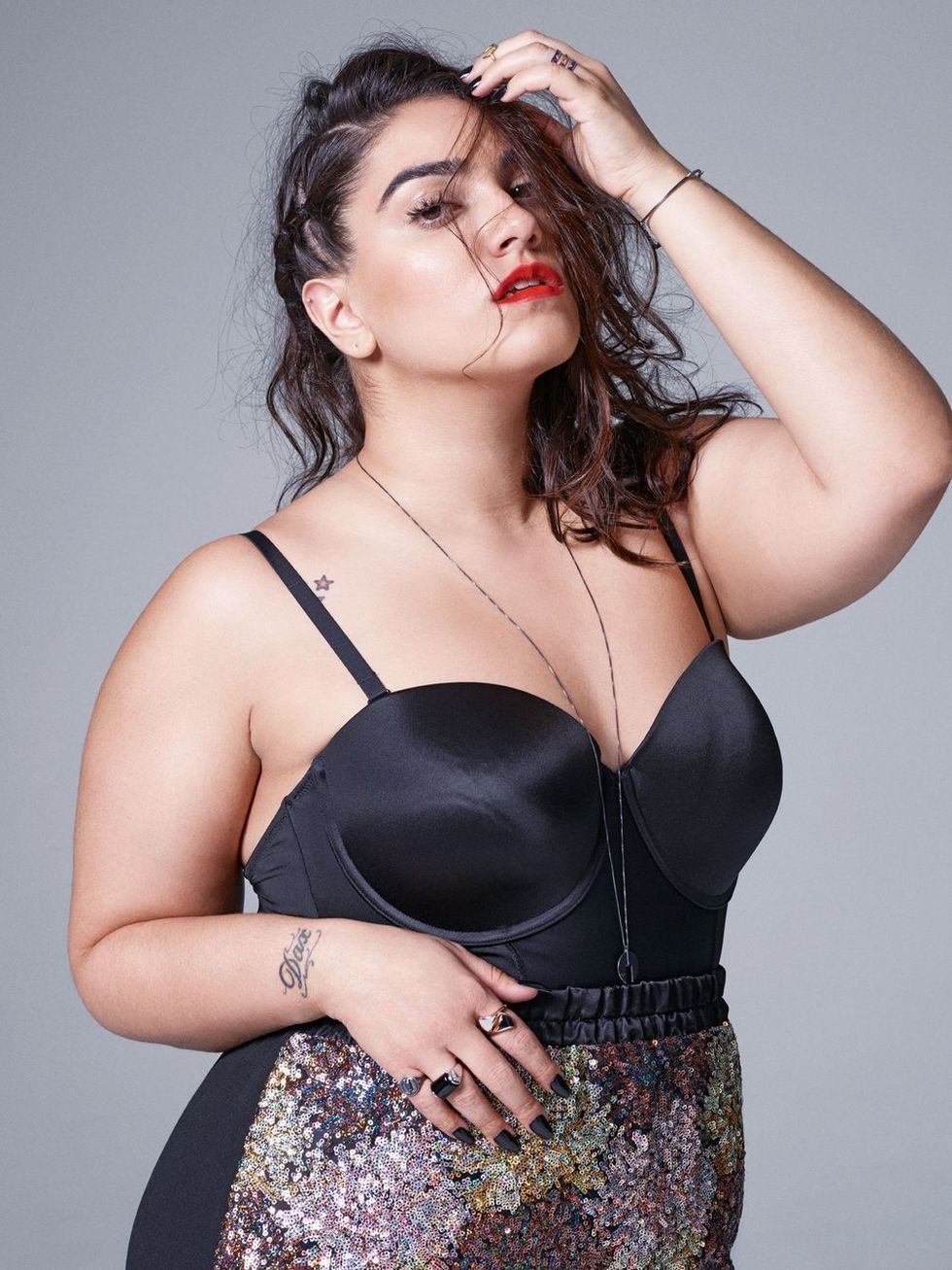 How did you start modeling? Were you scouted? Did you go to an open call?
I was never scouted. I've never even been signed to a modeling agency. Back in 2010 I started taking regular blog pictures and I uploaded them to my blog site, and Tumblr and Twitter and all that. Back then there was no Instagram, it's so crazy! Seventeen Magazine hit me up and said they'd love to shoot me for their curvy section and asked if I lived in New York. [So] I lied, said "yeah" and bought a $400 ticket to fly out there to shoot with them.
Were there any particular people/experiences that prompted you to model?
I always pay homage to GabiFresh. When I first started blogging I didn't even really know her, but she hit me up and said I should apply for the American Apparel model search. She said she thought I could win. I thought "No way," but I applied and I got it and I flew to LA and shot with them. [Then] I flew back to Florida and there was something, [I don't know]. I couldn't stay there, there wasn't enough for me...so I moved to NY.
As a teenager, I used to obsess over sneakers and Jordans and always get the best ones, but I didn't care much about clothes because I was tomboy. So I guess that's when the fashion obsession started. Out of nowhere I wanted a change for myself. I didn't like the way my life was going and I was hanging around the wrong people, I needed a different kind of escape -- so I got into fashion and in a way it saved my life because it gave me something to do.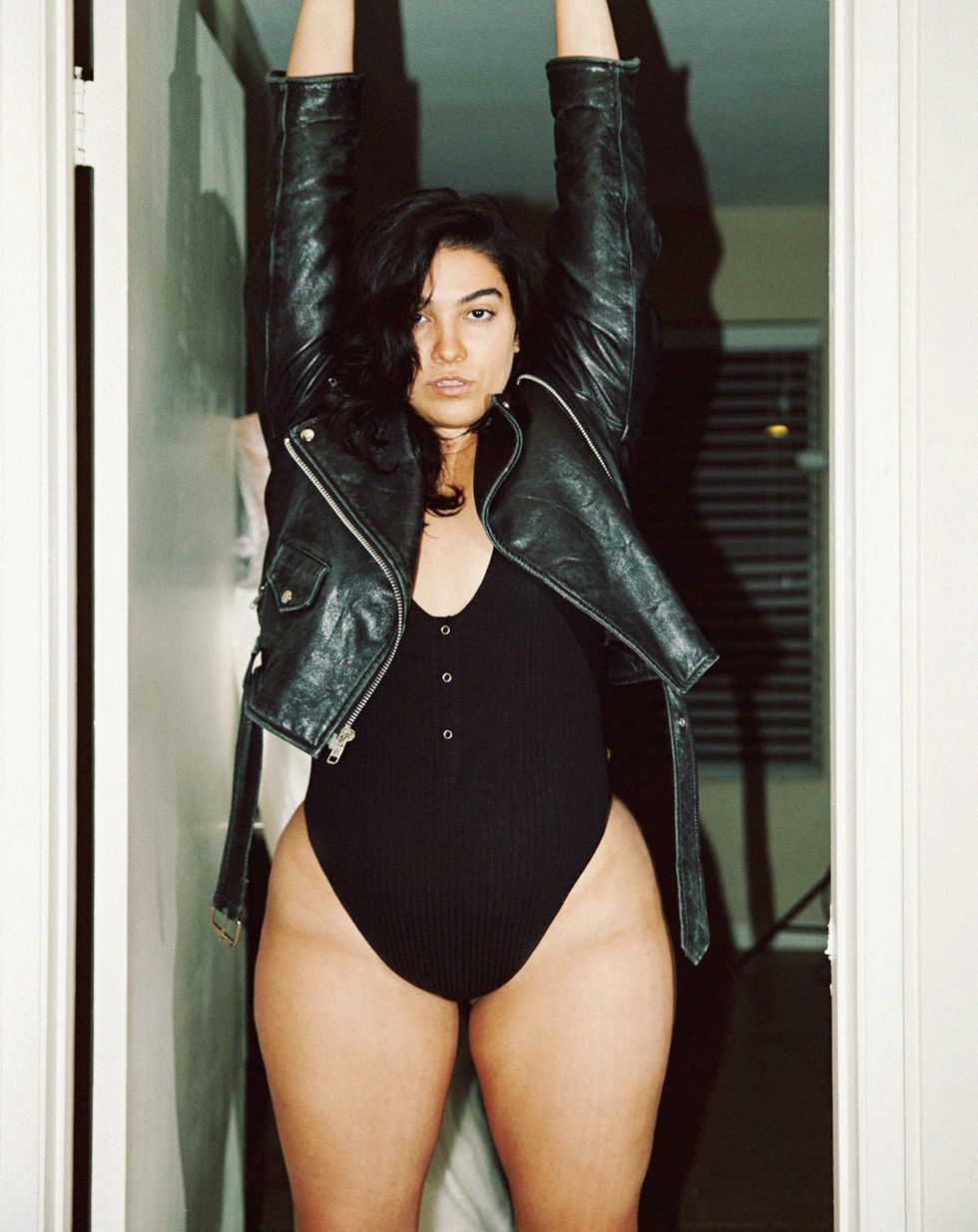 What has been the modeling job you've been most proud of? Why?
I'm most proud of my collections [for places like Addition Elle and Boohoo] because that was my main goal in the beginning and there's no better feeling than seeing somebody wear your stuff and feel good in it.
It seems like plus-size models have finally been getting more attention lately. Have you noticed a real shift in opportunities or is it only more media attention without more jobs?
I think the media attention has opened the door for a lot of people, but there's still room for more. A reason why I'm considered a "model" is because I have an hourglass shape -- I have no boobs , but I have a curvy body. I think it's so important that women like my friend Tess [Holliday] are models too because I don't think people understand the impact that has. Our bodies and sizes are different; if my body type is considered normal I think it's cool that Tess it out here, too.
I would have ads with three different models with three different body types standing together so that becomes what's normal, models who wear an XS, a 8, and a 20. That would create more opportunities for everyone.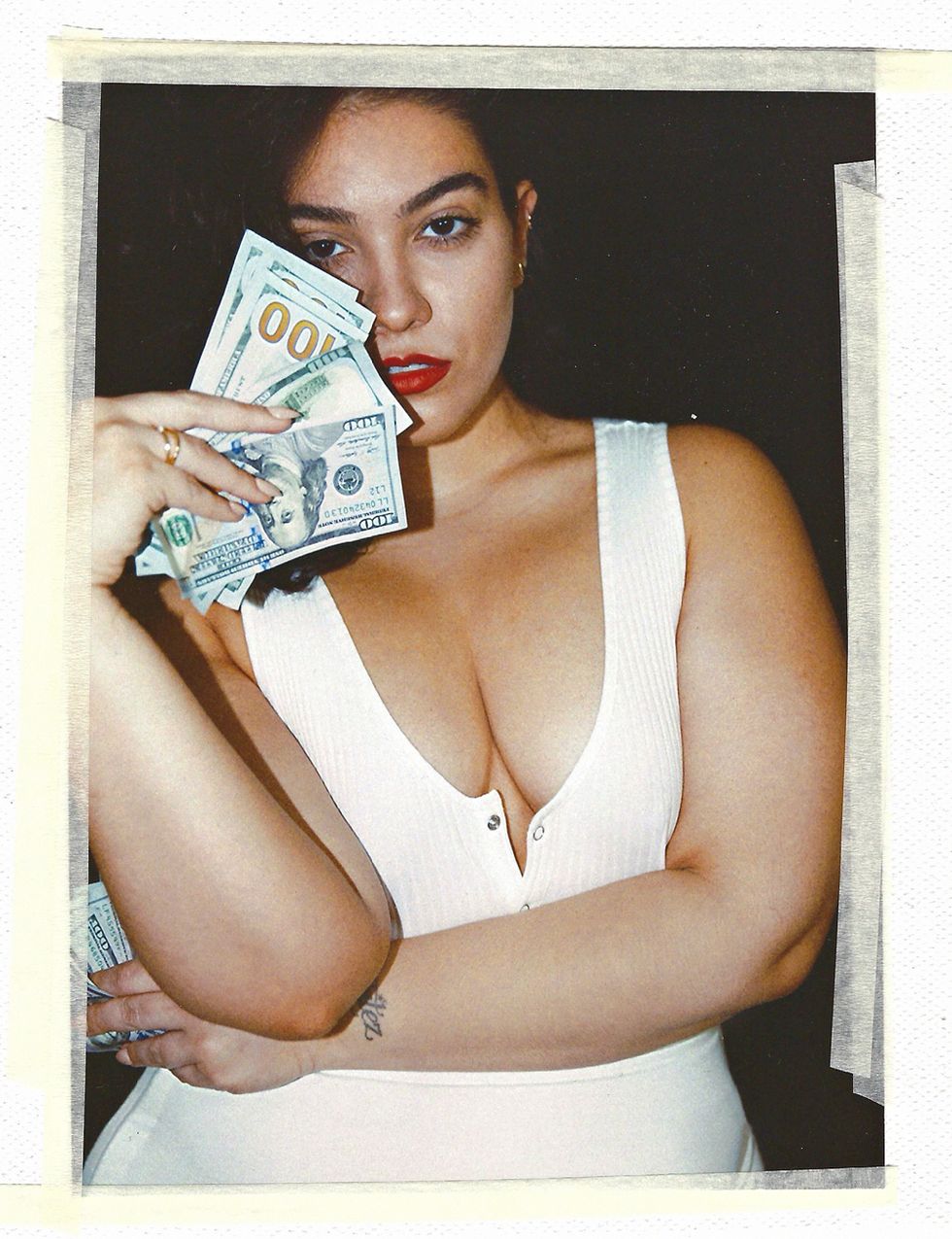 How do you feel about terms like "curvy" and "plus size"? Especially seeing as how there are both advocates for the term and people who want to ban it?
Some people feel excluded, some feel empowered by it. I'm not ashamed to be labeled plus-size at all. That's not the issue. I'm frustrated that I'm boxed into a category and now when I want to go work with someone like a high-end designer...they don't want to work with me. I want them to work with me for the bigger picture to normalize what beauty is now. So if you have a blond-haired, blue-eyed white girl who is a size 0, that's what the beauty standard is. [But] it's changing slowly with people like me and other fashion bloggers and models, but I want it to be normal for girls who look like me to be in Victoria's Secret or Calvin Klein or whatever. With that label I'm getting boxed in and so are so many other people. I just don't feel it's necessary. What's so different? I've pushed for brands to come out with full-range lines with me and they won't do it, they only put me with plus-size lines.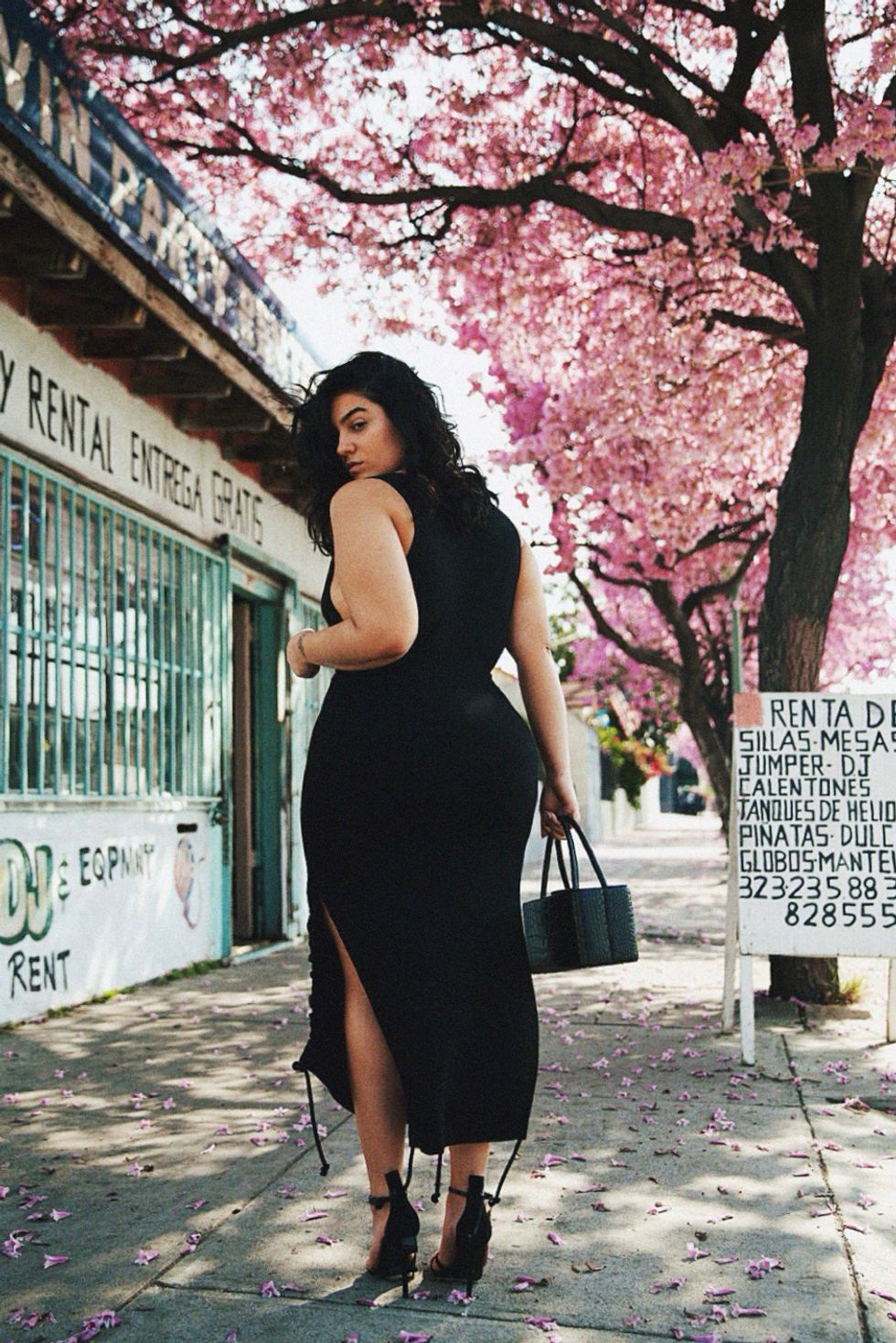 What else is in store for you?
I have Addition Elle coming out in the fall, it's amazing. I can't wait because you don't see other plus-size brands coming out with what's about to come out. They let me push the envelope because they know I'm a little half-naked all the time. I also have a necklace coming out in March that I designed with a UK brand.
I'm going launch my own collection eventually and do a full-range line because I want all women to wear the clothes. I do plus-size modeling because...that's the only category I can go into, but [also because] I want people to have things that aren't accessible to them. Things need to change, people don't understand there's a bigger picture than me.
You May Also Like