From a film about a survivalist family to a look at one of the biggest literary hoaxes of all time, here are the five must-see films this month.
Café Society

A sublimely funny and bittersweet new film by Woody Allen starring Jesse Eisenberg as the touchingly naïve Bobby, who comes to Hollywood in the 1930s to ask his famous agent uncle (Steve Carell) for a job. Hobnobbing with celebrities he falls for a beautiful, refreshingly down-to-earth secretary, Vonnie (a stunning Kristen Stewart), but she unfortunately is in love with a married man. Bobby eventually returns to New York and works for his shady gangster brother (Corey Stoll) at his nightclub and because of his Hollywood friends (Parker Posey, etc.) the place becomes the "it" scene, filled with high and low society. But even though he meets and marries a lovely woman (Blake Lively) his heart still yearns for his lost love. The location scout for this film deserves an award -- every shot evocatively captures this magical era, which Allen looks at with romanticism and ruefulness.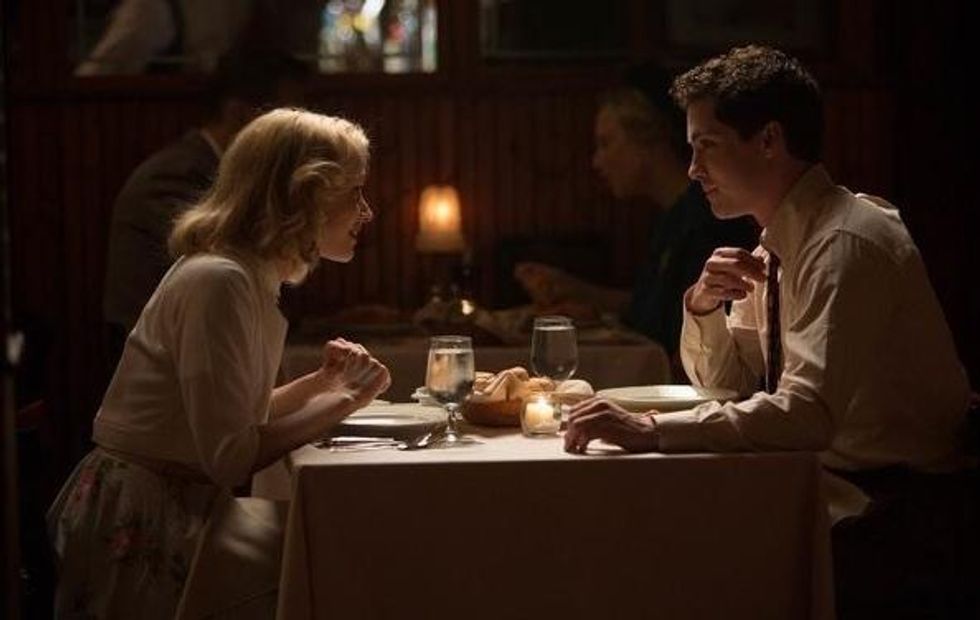 Indignation

An emotionally charged, excellent adaptation of Philip Roth's book well directed by James Schamus, set in 1951 where, unless they went to college, boys were getting sent off to die in the Korean war. Marcus (Logan Lerman) is the super smart son of a paranoid Jewish butcher from Newark, New Jersey who has landed a scholarship to a conservative college in Ohio. He is comfortable studying and avoiding getting involved with fraternities but a date with a sexually precocious young woman Olivia (Sarah Gadon) unmoors him. And his subsequent bad behavior lands him in the Dean's (Tracy Letts) office where the two lock horns in furious debates about religion and individuality. It's a heart-rending tale of cause-and-effect, but the scenes between Marcus and the Dean are so electrifying that each time they happen the movie soars.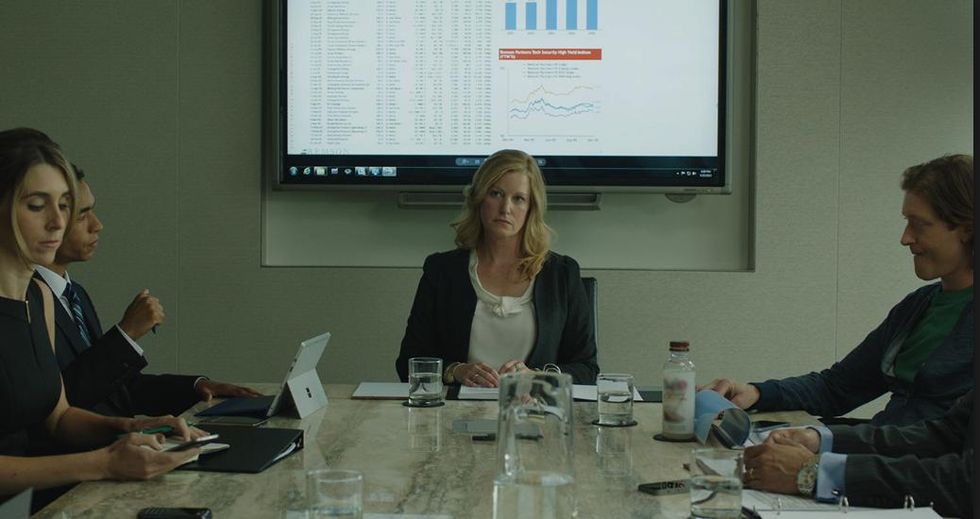 Equity

A smart, sardonic take on the women of Wall Street starring the terrific Anna Gunn (Breaking Bad) as Naomi Bishop, a shrewd senior investment banker who is desperate to acquire the tech firm Cache (which deals with privacy protection) and take it public. But, as in the men's world of high finance, sharks circle the water. From her underling VP Erin (Sarah Megan Thomas) who fears her pregnancy is killing her chances for promotion to Naomi's duplicitous broker boyfriend Michael (James Purefoy) always trying to circumvent rules and regulations and weasel information from her to advance his own career to an old college friend Samantha (Alysia Reiner) who is now a justice investigator and has Naomi's boyfriend in her sights, Naomi's relationships are fraught at every turn. Tautly directed by Meera Menon, this is a provocative look at the back-stabbing and intrigue in that world irrespective of gender.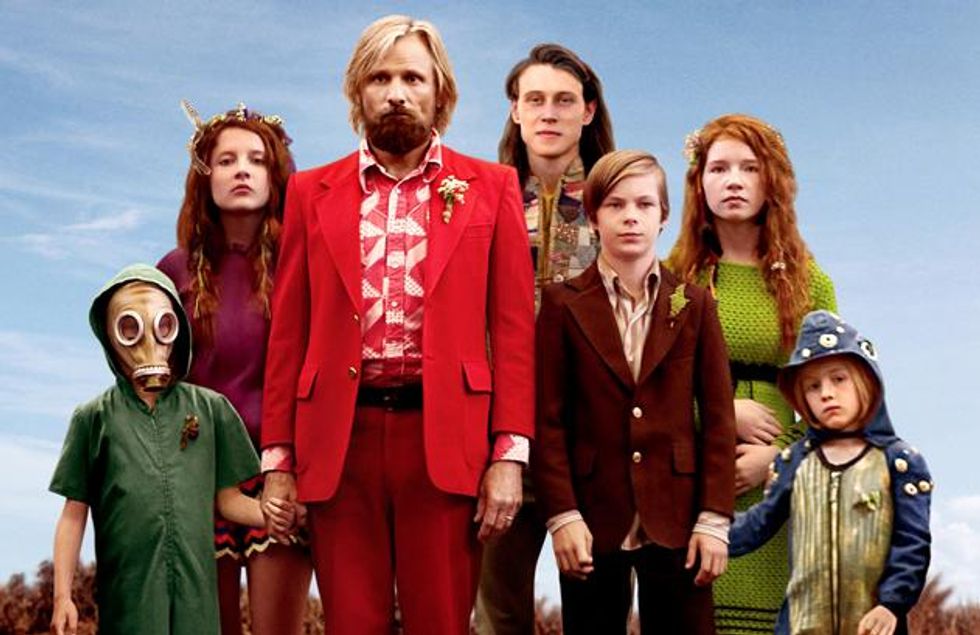 Captain Fantastic

Viggo Mortensen vividly plays Ben, who, with his wife, has been raising their 6 children deep in the wilds of the Pacific Northwest. They are entirely self-sufficient -- they hunt and kill their game, and the kids are home-schooled in philosophy, history and literature. They also train daily to strengthen their survival skills. But when the mother dies Ben is warned by his wife's dad (Frank Langella) not to attend her funeral in New Mexico or he'll have him arrested. That's when the kids put their foot down and demand to fulfill their mother's last wishes. So they pack up the big green school bus and head out on the open road. For these kids contact with the real world is confusing and slightly scary. Older son Bodevan (sensational George Mackay) has secretly been applying to colleges (and has been accepted at all the prestigious ones) but he can't find a way to admit this to his father. In this exceedingly poignant film director Matt Ross doesn't shy away from showing the danger that this hippy idealist is putting his children in, but also the deep love he has for them and how extraordinary and special they all have turned out. There are keenly observed moments of tenderness, humor and drama that play out surprisingly and quite movingly.