For the month of May, PAPERMAG is celebrating the wide, wonderful, strange world of social media. We'll be highlighting a few of our favorite, follow-worthy folk, from celebrities to artists to comedians to musicians, and reveling in some of the gloriously odd Internet trends that crop up on Twitter, Facebook, Tumblr and more. Join us and discover the accounts you need to be following now.

While the reign of Twitter has certainly come (very hard) and gone-ish (mostly ruled by frightening teens, and outrage-politico-hybrid bot-things), there was a time, not even 10 years ago, when the platform was in its infancy, and its supernova of novelty trumpeted throughout the internet-land.

#socialmedia was barely a concept, and suddenly, we were getting to see sentences and "thoughts" assembled by the fingers and thumbs of Twitter's newly appointed oligarchy: celebrities!
Well, a certain batch of celebrities, anyway.
And how remarkable it was! This shimmering time where few of these household-name millionaires had yet to hire the task force PR teams they have nowadays, there to buffer/ deliver a resounding "FUCK NO" to any ghoulishly out of touch, problematic 140 character proclamations; these tweets were typed, sealed, and sent by their own thousand-dollar-manicured hands.
Ironically, a lot of the celebrities who pioneered the Twittersphere, and who we highlight below, are fairly "Oh, yeah, they're still here" in 2016; a melancholy reminder of the violently ephemeral nature of the cult of celebrity, where even now, in 2016, Ansel Elgort's foray into Twitter feels irrelevant. (But we still love you, Ans.)
It's time we honor some of these OG tweeter overlords, who revolutionized 2009ish as an exciting time to be on Twitter, but who are now merely ghostly, white sheets, blowing softly but steadily on a clothesline hanging in the internet's backyard, drenched in amber sunlight.
Ashton Kutcher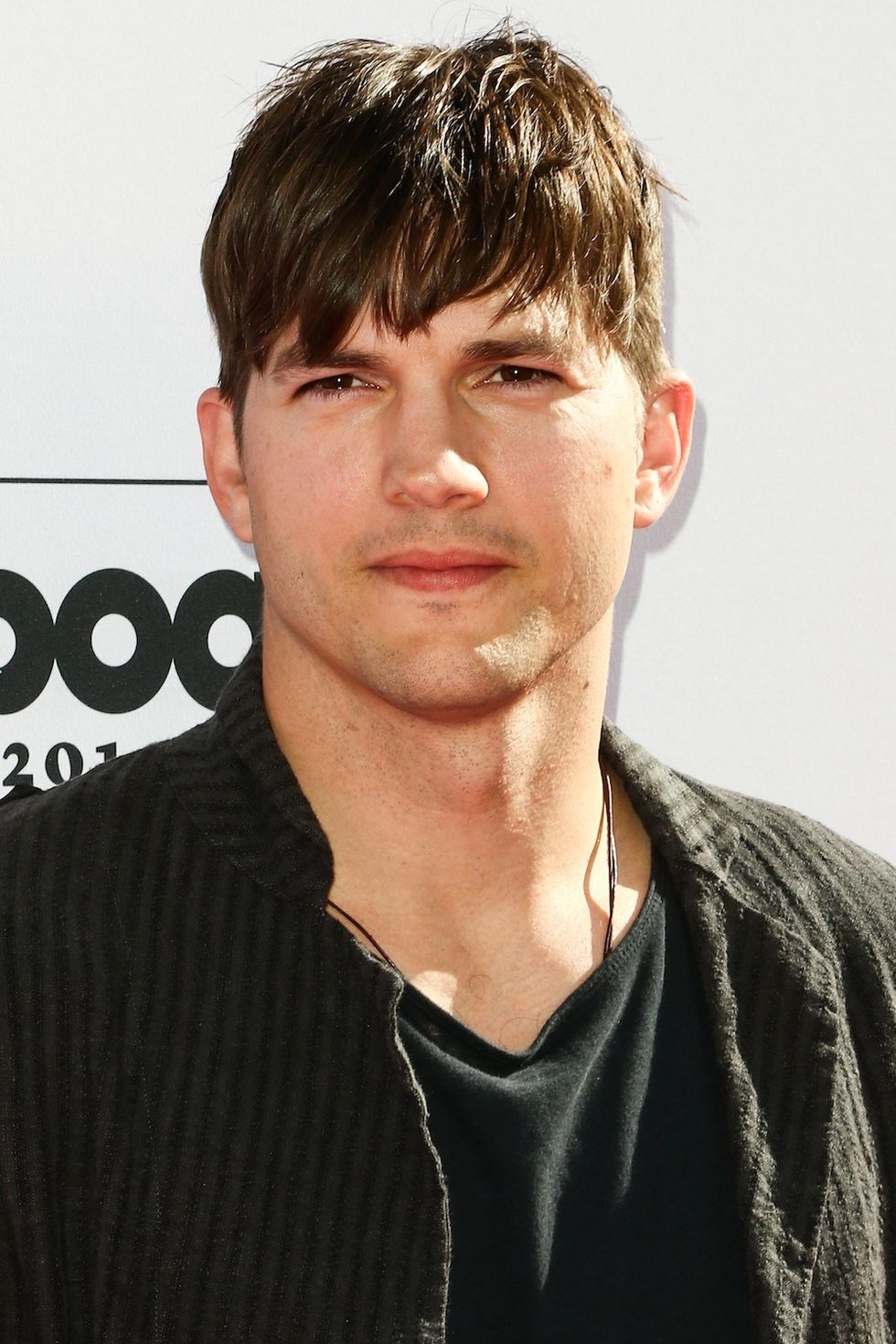 via BFA
FIRST TWEET:
dropping my first tweet
— ashton kutcher (@aplusk) January 16, 2009
Considered the father of Twitter, the hearthrob of the early-to-mid aughts willed himself as a true digital denizen; "I'm a cool youngish person who gets #trending!"
Kutcher, then married to Demi Moore, was pretty much THE first person you followed when you signed up for Twitter, and (like me) still had an egg as a photo.
He did a few memorable things in those early days, like challenging CNN to a "Great Race" of who could get to one million followers first, which, by today's standards, considering how fast viral fame is achieved, is almost laughable.
Kutcher, after announcing the race, made this statement, which now feels gorgeously naive:
I found it astonishing that one person can actually have as big of a voice online as what an entire media company can on Twitter. So I just thought that was just kind of an amazing comment on the state of our media, and I said that, if I beat CNN to 1 million viewers, then I would ding-dong ditch Ted Turner -- because I don't think it's gonna happen.
For the record, he didn't win; at the time, CNN remained the most followed account, followed by early adopter Britney Spears.
His time in the sun took a stunning detour in 2011, when Kutcher tweeted this now-deleted ditty amidst the (at the time) newly-developed Penn State pedophilia scandal.
Uninformed of what exactly former PSU football coach Joe Paterno did (or didn't do), Kutcher tweeted this: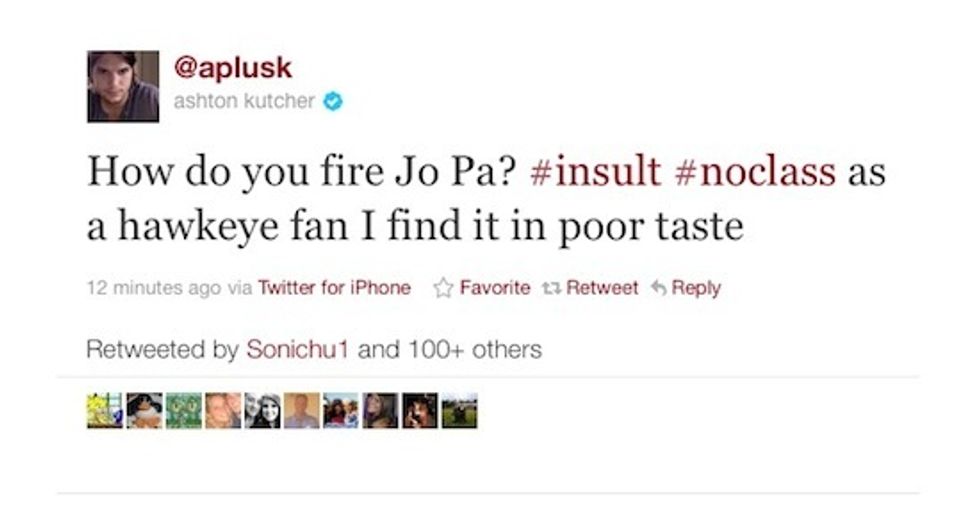 Immediately, after learning what the fuck was actually going on, Ashton resigned his tweeting privileges to a PR team, with an earnest, heart-wrenching apology:

:(
Today, Kutcher sticks to tweeting things like this:
Dinner #GoodToBeAGrownup https://t.co/oVyW5F2OPX pic.twitter.com/jIaBgeFLB4
— ashton kutcher (@aplusk) March 6, 2016
Bye!
Demi Moore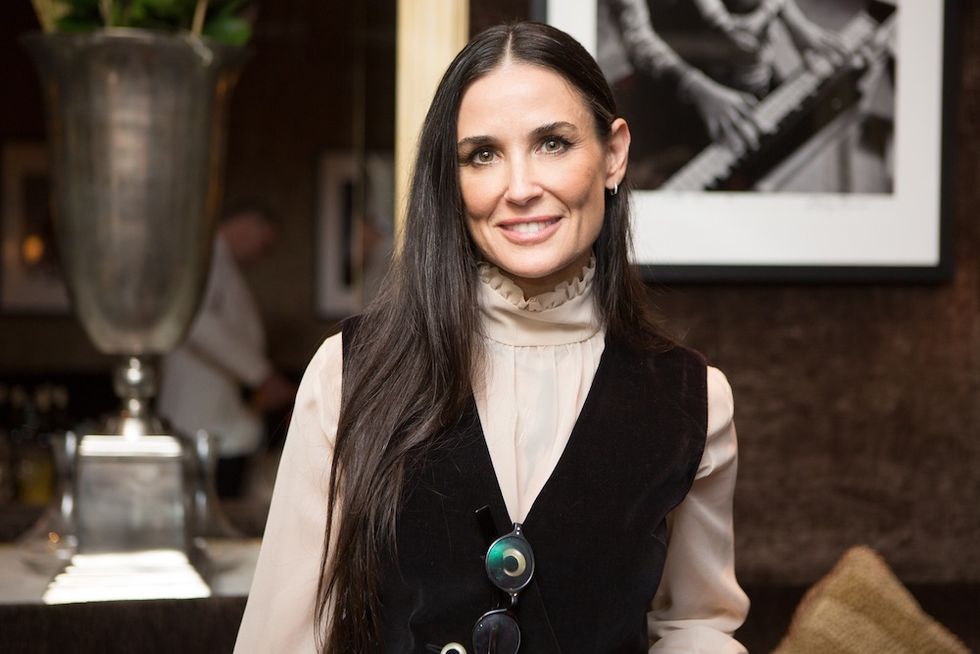 via BFA
FIRST TWEET:
trying to figure this twitter deal out!
— Demi Moore (@justdemi) January 26, 2009
The iconic, Kabballah-loving Moore, still married to her once clandestine soul mate Ashton Kutcher, was another go-to staple of the platform.
Originally tweeting under the moniker "@mrskutcher" (which Demi axed in 2012), the star pretty much solidified "mom voice" on social media, and, especially in her early days, would primarily tweet in response to Ashton.
Like when he tweeted a link to Susan Boyle's now iconic audition on Britain's Got Talent:
You saw it made me teary! RT @aplusk: this just made my night. http://digg.com/d1oVwl
— Demi Moore (@justdemi) April 12, 2009
Demi almost mastered the art of inane tweeting, which, over the years, celebrities and their impenetrable PR machines have pretty much destroyed:
Kind of digging soft curls with a side part. A good change from straight with a middle part? http://fash.sm/kf3Rro
— Demi Moore (@justdemi) May 13, 2011
She also gave us one of the first examples of cryptic tweeting, in the then-speculated assertions that she and Ashton were splitting up:
2day can U feel some1 else's heart pain needs desires as U can feel your own? At the core we're all reaching 4 the same http://t.co/2hiMlVlU
— Demi Moore (@justdemi) September 17, 2011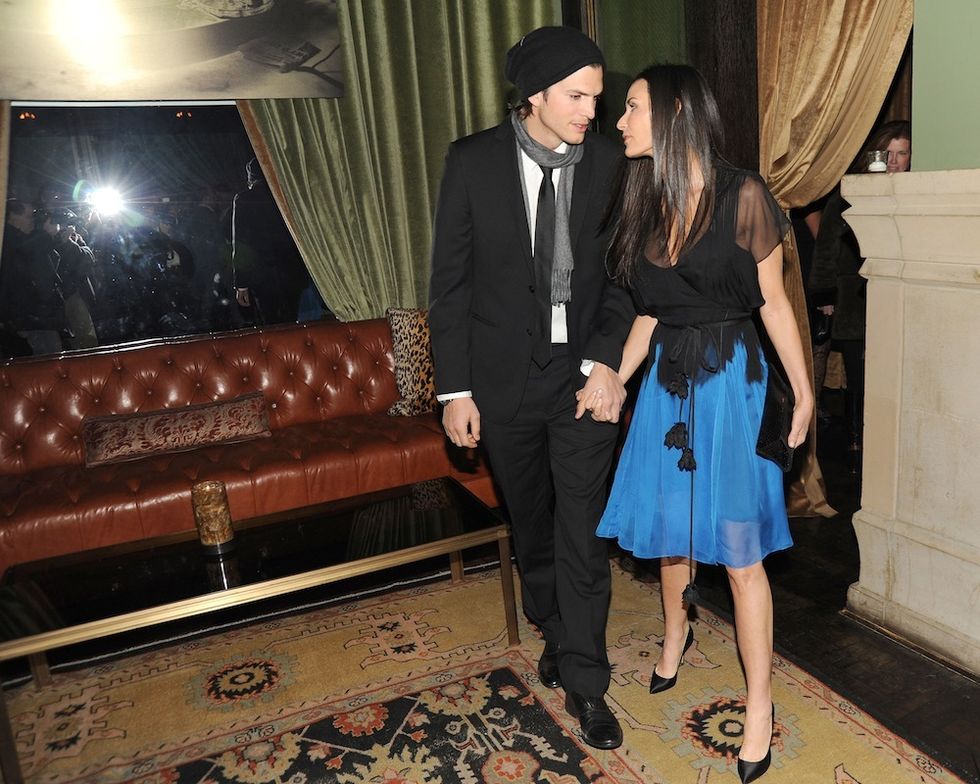 Demi has been mostly inactive in 2016, aside from selective promotion.
VIVA LA @MRSKUTCHER!
Snooki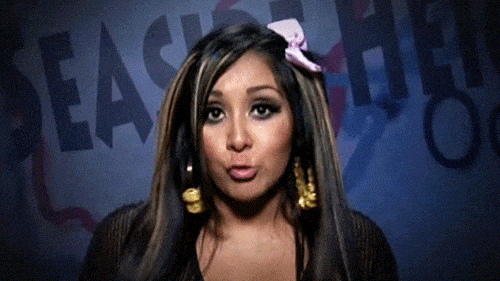 FIRST TWEET:
idk wtf im doing..
— Nicole Polizzi (@snooki) April 3, 2009
2009 was a huge year for Ms. Nicole "Snooki" Polizzi; she was the star of the year's biggest TV phenomenon, MTV's Jersey Shore, and had quickly and fairly effortlessly ( OK, it looked downright exhausting) cemented herself as a polarizing, but surefire American Icon.
The tiny meatball massacre quickly became a follower magnet, with all of us clamoring to her page -- rubber-necking to see if the reality show superstorm would tweet out shitshows akin to the blurred-out panty-less cartwheels she offered on Jersey Shore.
But, as we've learned over the years, Snooki is pretty...tame on the 'net, tweeting out real bangers over the years like this:
Selena Gomez is so hot. Love that girl !
— Nicole Polizzi (@snooki) December 10, 2011
The former hard-partying prophet keeps a remarkably low profile, now married with two children, and living in a Jersey suburb. Other than promoting she and fellow Seaside queen JWoww's MTV spinoff shows in recent years, nowadays Snooki mainly just tweets about LYFT codes...
My drunk ass will be using Lyft this Memorial Day weekend - hooked you guys up too 💃🏽💃🏽💃🏽💃🏽 https://t.co/sG1S0jGerP pic.twitter.com/tS4IiuPSuN
— Nicole Polizzi (@snooki) May 27, 2016
...and bracelets she makes on Etsy.
You guys requested and I made! New bracelets ready for you 🤘🏽 added more soon! ❤️ https://t.co/SsXhT4iWYV pic.twitter.com/38TgIdYtGj
— Nicole Polizzi (@snooki) May 26, 2016


Tom Hanks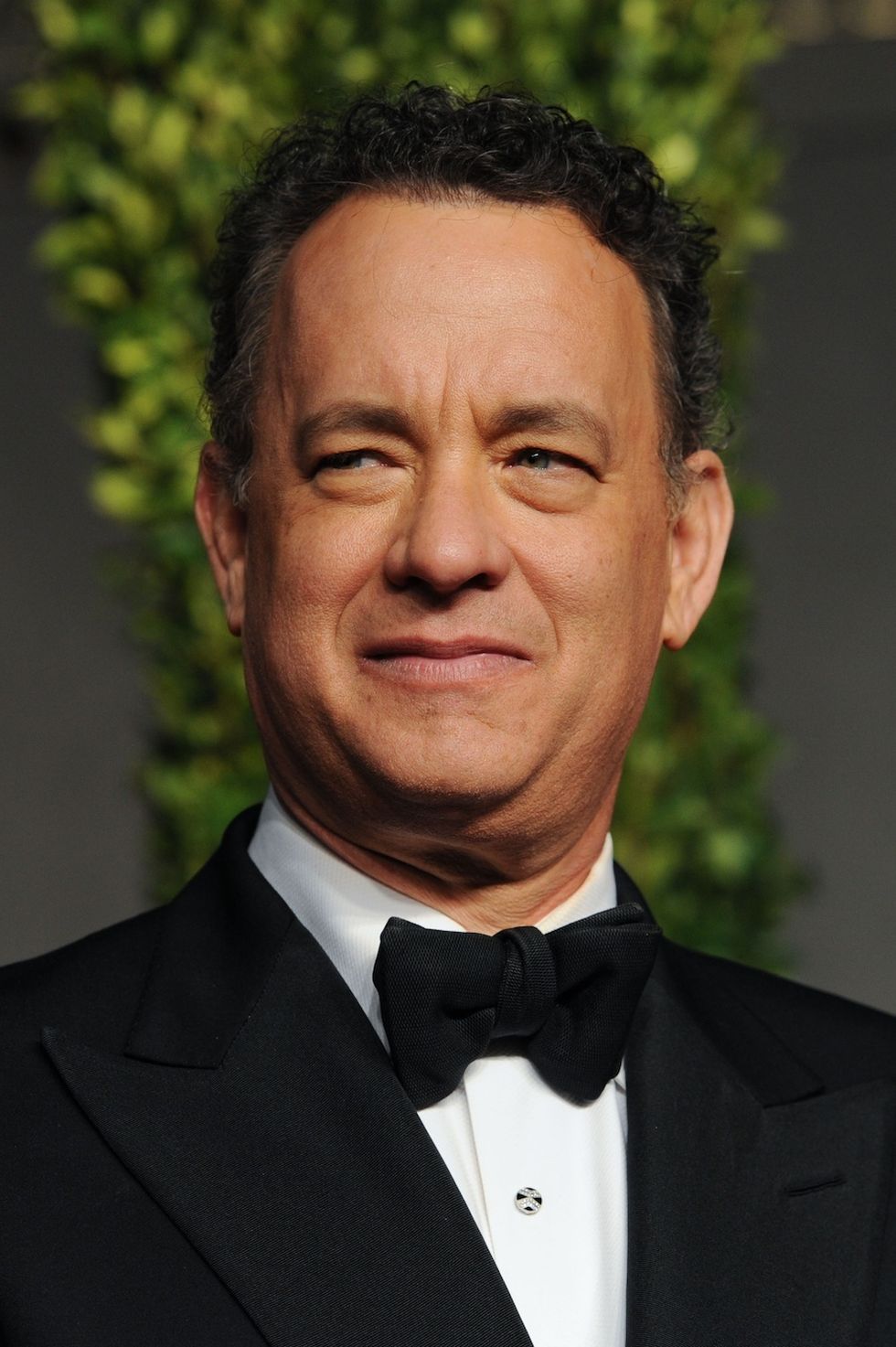 via BFA
International treasure, Oscar-winner and dad of all dads, Tom Hanks, joined Twitter in early 2010, with a stunningly farty but nevertheless endearing cold opener...
Testing... testing... Is this thing on??
— Tom Hanks (@tomhanks) January 11, 2010
...Mr. Tom quickly began signing all of his tweets, "Hanx," which, evidently became more than just a signature, but a bonafide Twitter persona.
Hanx promoted Larry Crowne... A LOT!
"Larry Crowne" breaks for lunch. Backlot @ Paramount. Hanx http://twitpic.com/1n8x1a
— Tom Hanks (@tomhanks) May 12, 2010
Remember Larry Crowne?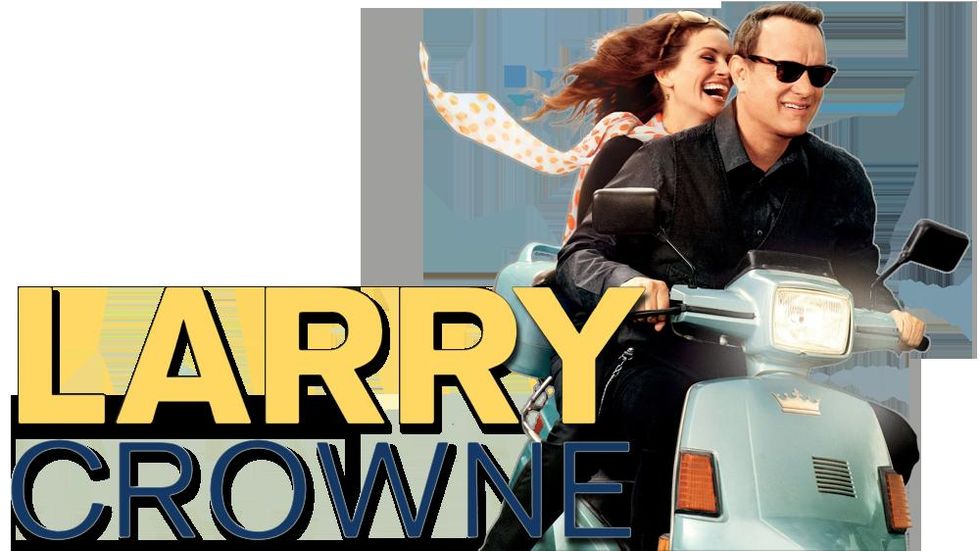 Lol.
He also supplied us with some real, eye-opening gems...like this "WhoSay" photo, of himself, wife, Rita Wilson, Jason Derulo and Jordin Sparks.
Jasonderulo, Jordin Sparks, Hanx, and Rita Wilson. Guess who gets voted off. Hanx! http://t.co/AbSBJTfQ
— Tom Hanks (@tomhanks) March 25, 2012
#WhoSay #Hanx
Somewhere around 2013, other than tweeting about Rita Wilson's multiple music projects...
...Hanx started tweeting about photos of random, discarded apparel on the street, including pacifiers, gloves, and shoes...

NYC parents nightmare. Lost binky on sidewalk !! Hanx. http://t.co/JMzcw21WqO
— Tom Hanks (@tomhanks) March 8, 2013
Gradually, this "pithy" schtick became somewhat unsettling...
Poof! They're gone! Hanx http://t.co/NfuWNwLfck
— Tom Hanks (@tomhanks) September 9, 2014
First widowed glove of The Fall. Sad. Hanx http://t.co/fx6ffdi5kt
— Tom Hanks (@tomhanks) September 24, 2014
...and relentless.
I hear if you run this through the dishwasher baby will be happy again. Hanx http://t.co/EAVoAeiTPt
— Tom Hanks (@tomhanks) September 26, 2014
Found: single mitten. For a small hand. Cold and wet. Hanx http://t.co/7V5ooq1u9L
— Tom Hanks (@tomhanks) February 3, 2015
Warner Bros studios. Final day of shooting #SULLY. Work done. Gloves off. Hanx. pic.twitter.com/NDS0MfWk63
— Tom Hanks (@tomhanks) November 25, 2015
If you're in the mood for sporadic and oddly twisted photos of lost clothing items, head on over to Hanx's world.
Zooey Deschanel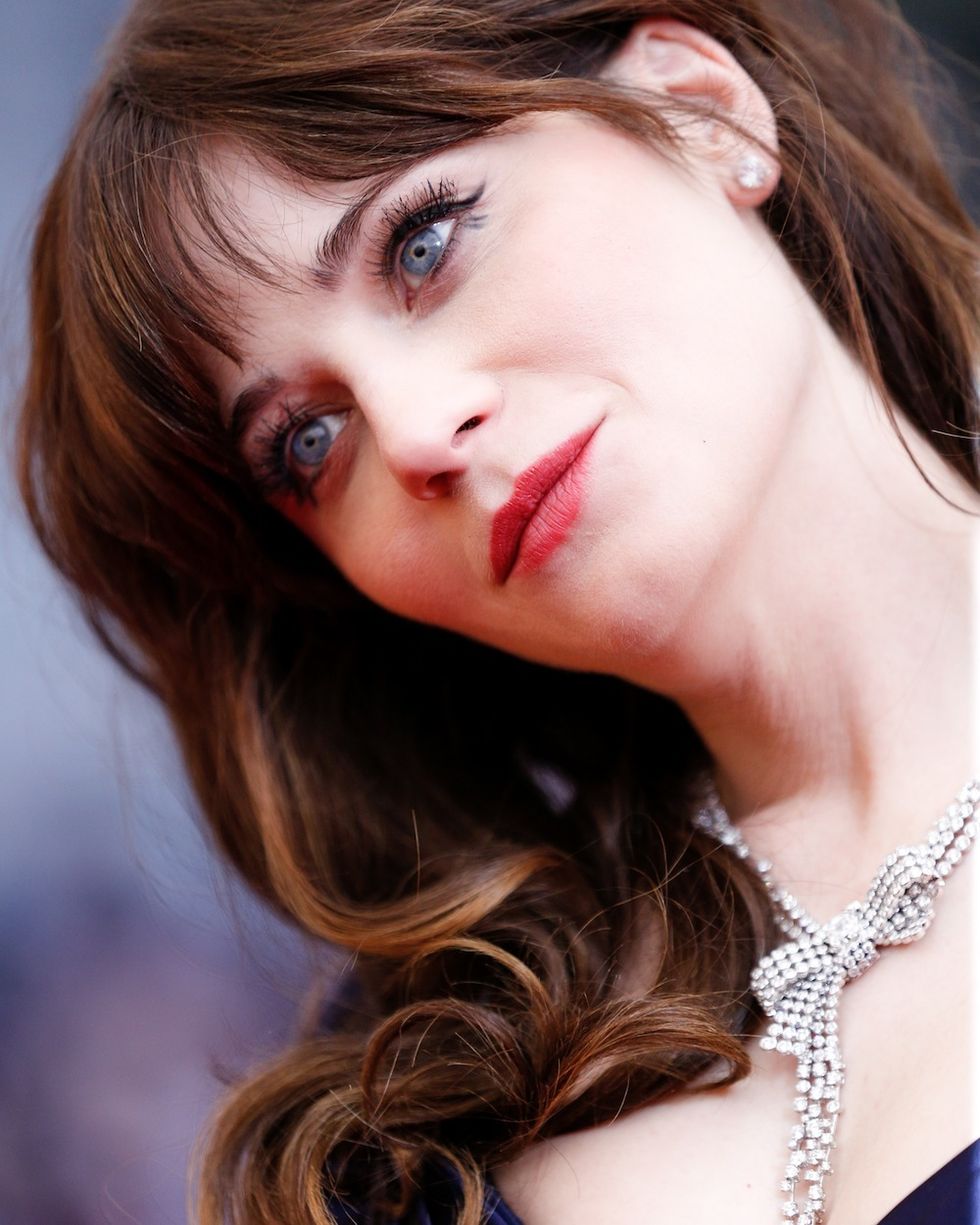 via BFA
The Last of the Manic Pixies began a quiet domination of social media with her very successful, female-driven entertainment and culture site, HelloGiggles, in 2011. The brand was acquired by Time, Inc in 2015, but even before then, Zooey was a must-follow on Twitter. The first glimpse being in 2009, with this tweet, which is the equivalent of ukulele with eyelashes:

I hemmed. I hawed. I joined twitter. Alas. Reason? I saw "The Cove" this weekend and it blew my mind. Everyone should see this movie. -zd
— zooey deschanel (@ZooeyDeschanel) August 18, 2009
(In case you forgot, The Cove was a 2009, Academy Award-winning documentary about the systematic slaughter of dolphins. Fun!)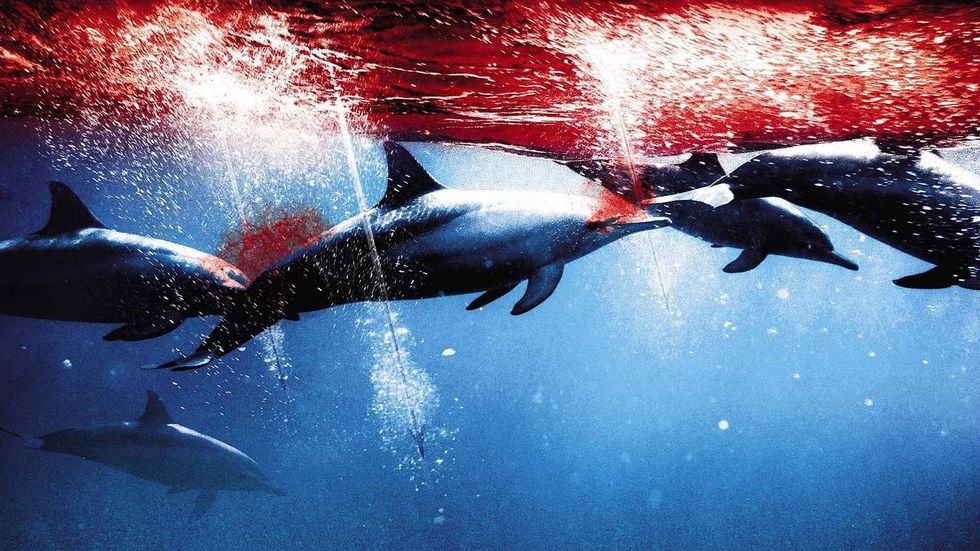 For a while, Zooey tweeted out random, and very, VERY Zooey Deschanel things like this:
Is anyone out there still burying treasures? Is that still a thing?
— zooey deschanel (@ZooeyDeschanel) May 2, 2012
...and this...
What's the socially acceptable amount of chocolate for a human to eat?
— zooey deschanel (@ZooeyDeschanel) July 28, 2012
...and this...
When will someone open a sunglasses store called fifty shades of shades?
— zooey deschanel (@ZooeyDeschanel) July 27, 2012
She doled out legit items of wisdom...
Real housewives need to stop having parties.
— zooey deschanel (@ZooeyDeschanel) May 8, 2012
And VERY valid warnings!!! #pinterest #imposter
FYI you guys: I don't have a pinterest - so the person saying they are me on there is an imposter.
— zooey deschanel (@ZooeyDeschanel) April 29, 2012
Now, Ms. Deschanel mostly just plugs her show New Girl, her various film projects, and occasionally a tweet or two about otters (which she literally named her daughter). Throw a lighter up for the good ol' Zooey tweetin' days.
Lauren Conrad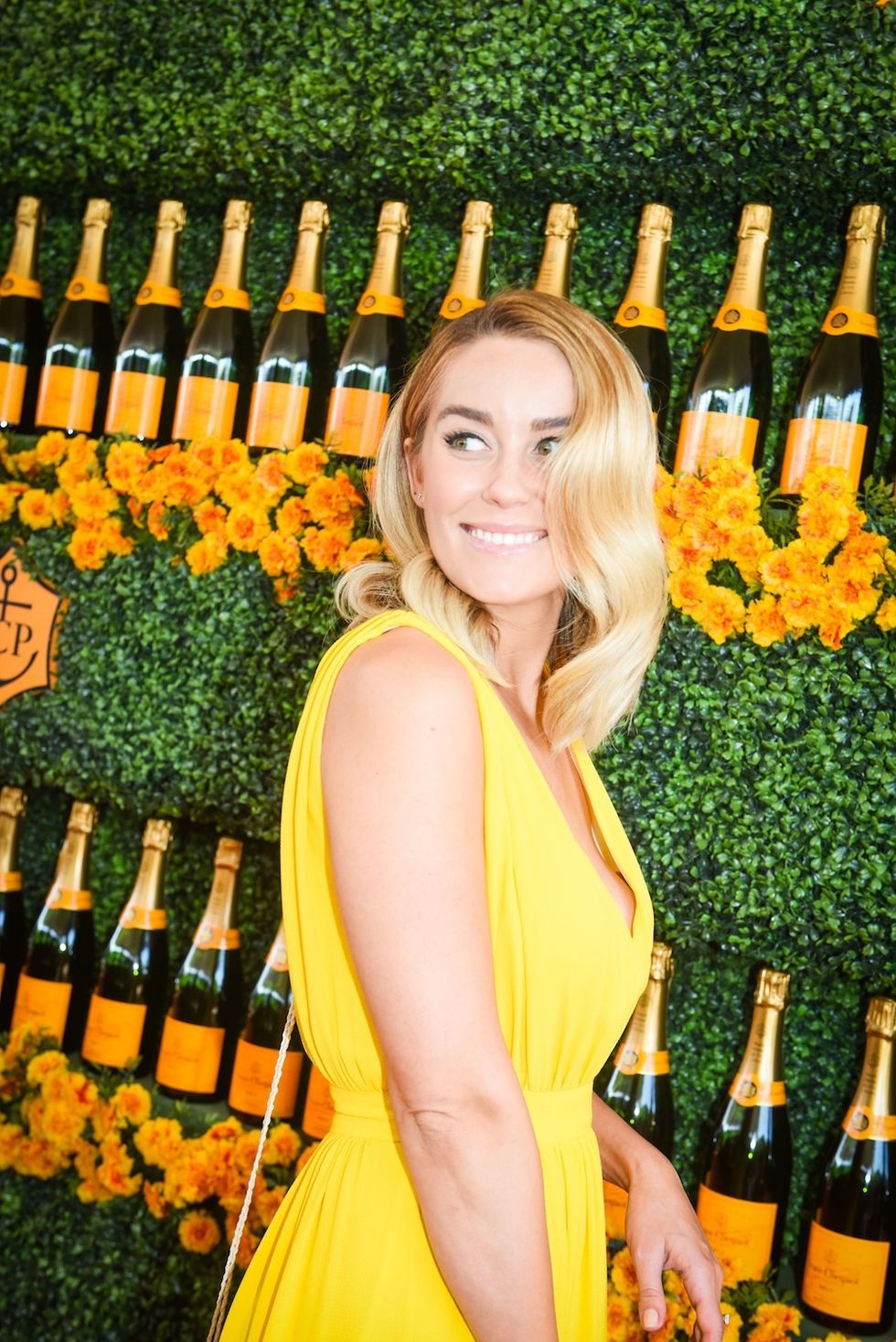 The ultimate reality queen, Conrad uses Twitter mostly for posting bitly links to blog posts about #embracingbasic on her salmon pink-tinged site for her extremely successful lifestyle brands.
Basic? How about not-so-basic: https://t.co/dXqTO5slFL
— Lauren Conrad (@LaurenConrad) May 27, 2016
But once upon a time, she started like this...
Joining Twitter. YAY!
— Lauren Conrad (@LaurenConrad) April 21, 2009
It was at the end of her iconic reign on MTV's The Hills--the peak of her media omnipresence ...
"YAY!"
Can't you hear her saying it? In that VERY LC way of feigning excitement: a reluctant star, trapped in the prison of late aughts reality hell, signing herself away to yet another form of oppressive gawking from all of us.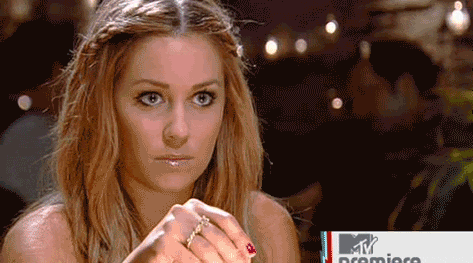 Yay.
Lauren, probably jaded and indirectly wise to the coming reality show-esque absurdity of social media, quickly learned to keep it all about the business.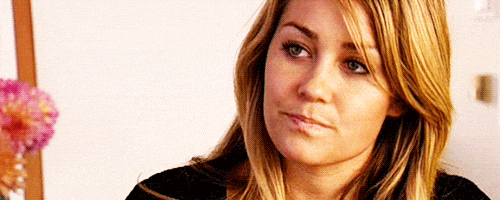 But we'll always have that "Yay."
Rachel Zoe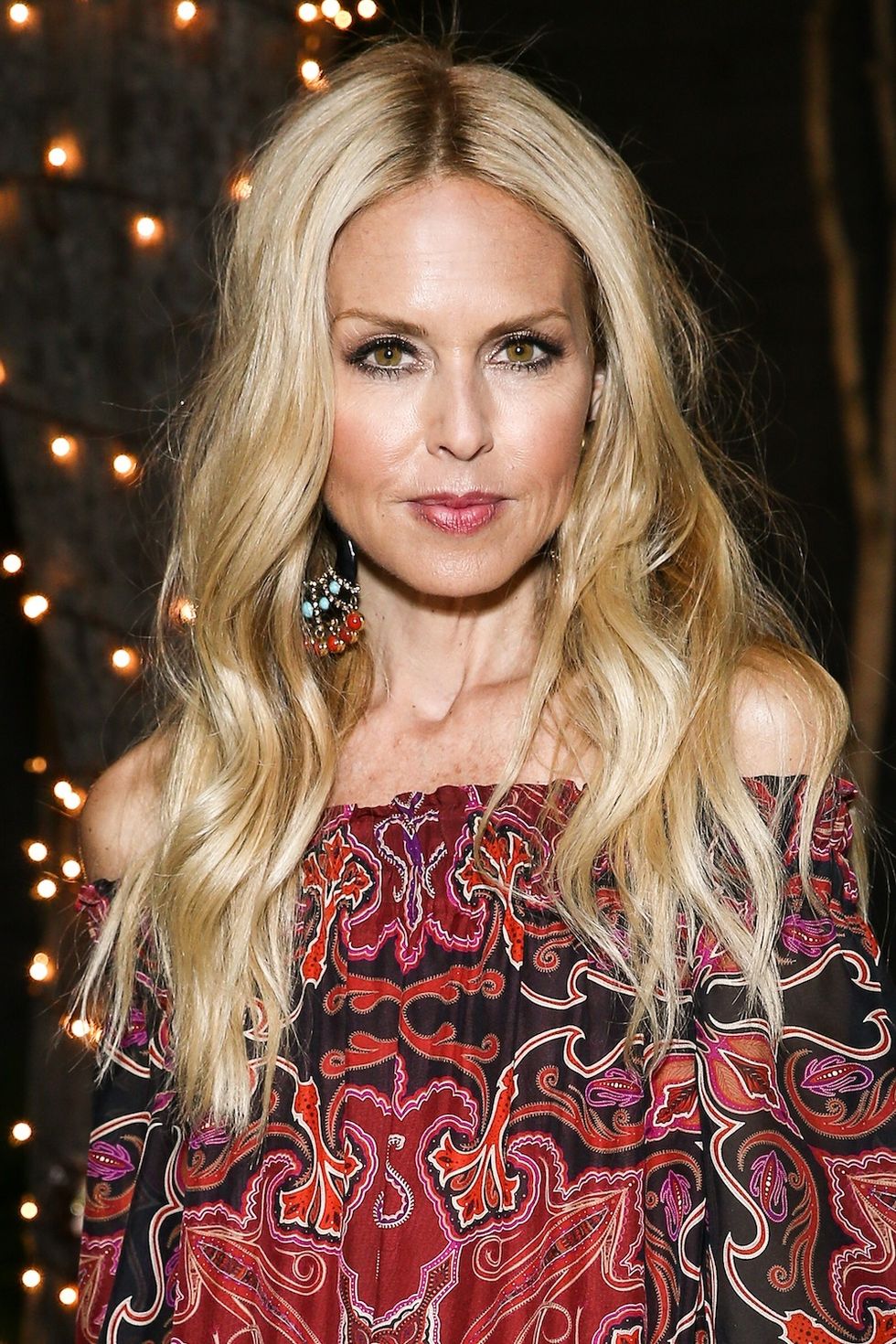 via BFA
Do I die?

I die.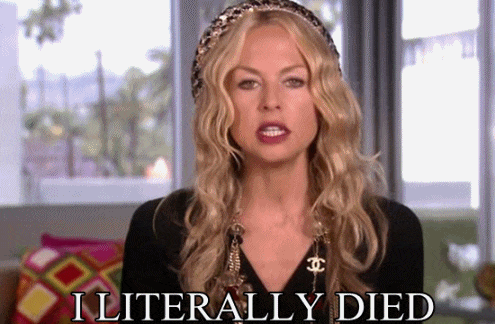 Remember when Rachel Zoe was one of the most beloved and popular people on television?
Literally, yes!
At the height of her hit Bravo show, The Rachel Zoe Project--which launched the petite stylist into stratospheric icon status in lady and gay lands...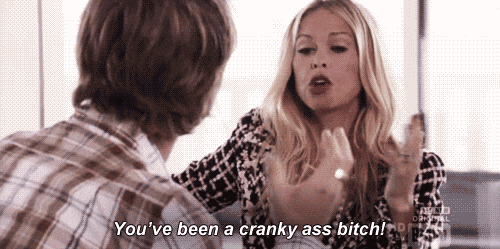 ...the fashion maven curiously tweeted out her first quip.
Ready for it? Yeah?
OK!
I'm still learning, but quite fascinated by Twitter...Ashton introduced me to it, and I foresee becoming obsessed, because I can connect...
— Rachel Zoe (@RachelZoe) April 15, 2009

OH. MY. GOD.
ASHTON!
ASH.TON. Can you imagine Ashton showing all these fucking people how to sign up for Twitter at some party, outside by the pool, the lights of Los Angeles, orange and sad, and glowing in the night?
This tweet, by the way, had a paltry single favorite. One favorite. It should have 100,000,000 favs.It should be deemed culturally relevant by the National Archives.
Rachel's claw-like grip over pop culture has waned in recent years, but the fashion expert is still very successful, has two kids, and is still happily married. She mostly tweets links to blog posts on her own lifestyle site, "The Zoe Report,"an early blueprint for Goop and other other lifestyle sites.
Glamorous getaways everyone should take xoRZ https://t.co/9SpjnUksOu
— Rachel Zoe (@RachelZoe) May 20, 2016
Xo, RZ.
Lindsay Lohan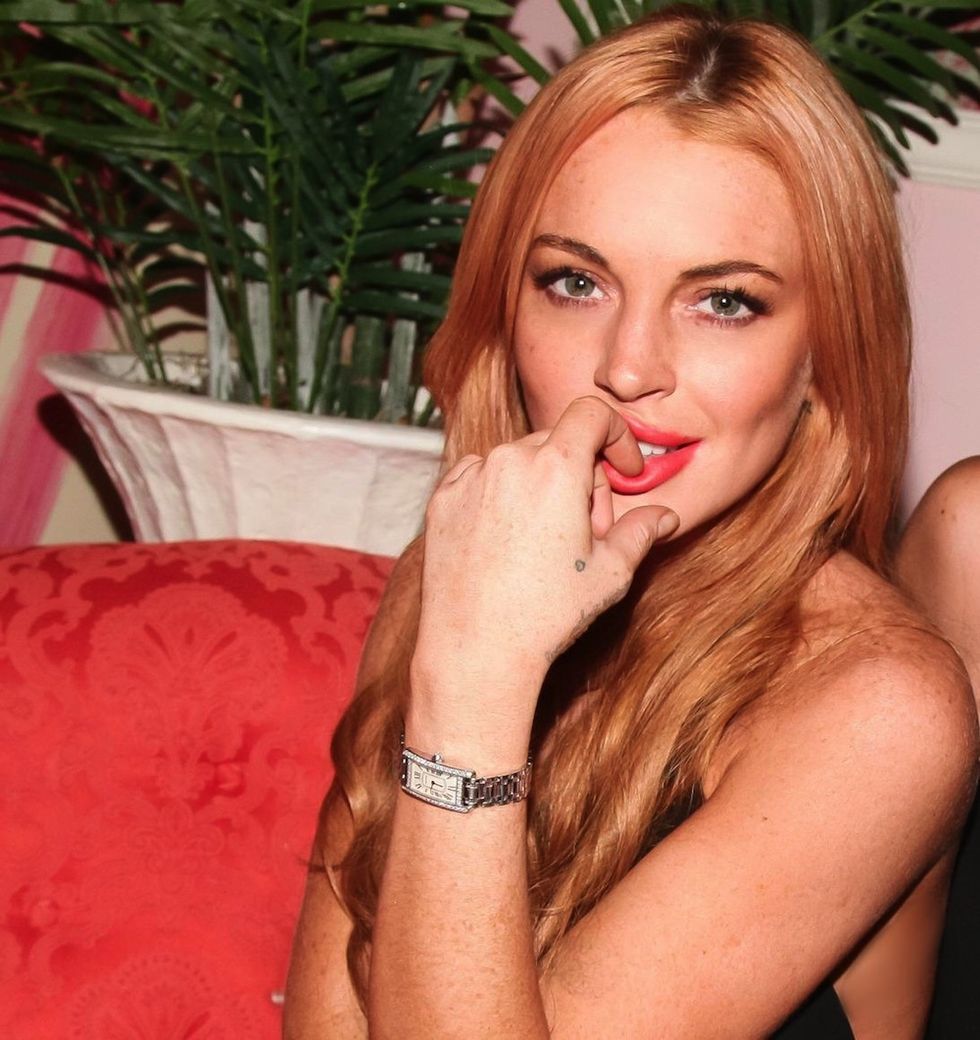 via BFA
While she is the undisputed QUEEN of Instagram, Lohan's Twitter presence has been fairly inactive, ever since her first tweet in 2009.
But what a tweet it was.
@samantharonson FLY SAFE... love you
— Lindsay Lohan (@lindsaylohan) September 28, 2009
Brb, screaming!
Since then, and a loooooooot of dimensions later, Lindsay is mostly selective about what she hits "send" on, but that doesn't mean she hasn't provided us with some truly transcendent streaking comets, ripping through the Twitterverse.

@Uber thank you for your drivers
— Lindsay Lohan (@lindsaylohan) December 29, 2013
Thank YOU, Lindsay.
Russell Brand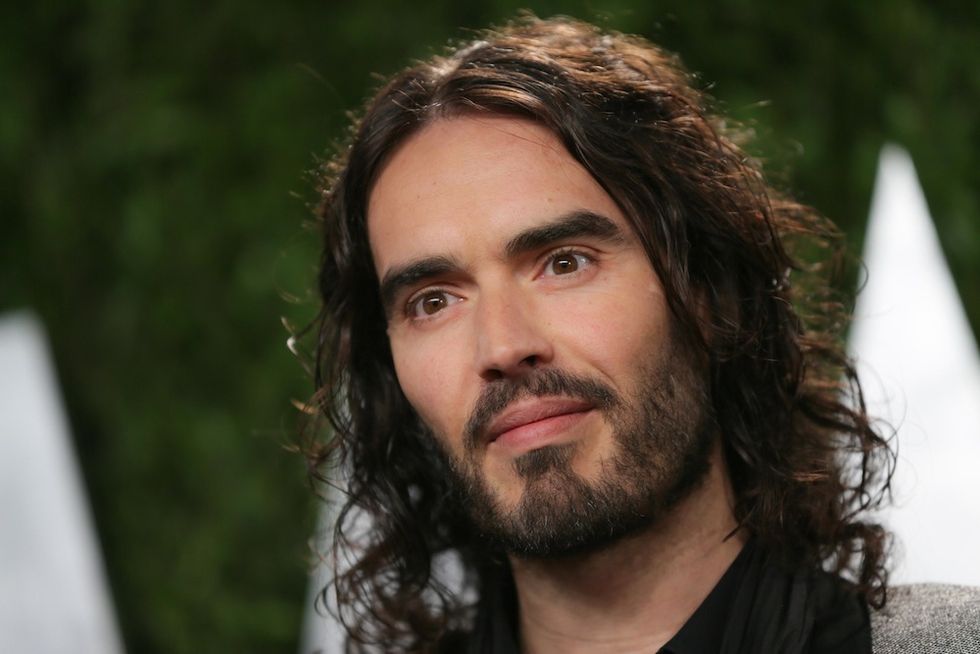 via BFA
The willowy (and greasy-haired Brit), who's meteoric rise as one of the late aughts/early 2010s "It Comedians" was coming to swift fruition in 2009, barfed up this tweet to herald his arrival on the platform:
i have come to join you pleas be gentle with me as ive been feeling vulnerable... yet implausibly, sexy
— Russell Brand (@rustyrockets) January 26, 2009
As far as celebrity Twitter cherry poppers, this is pretty good, even for Russell Brand's standards--who've we've come to realize, is...not that funny?
In 2009, the twilight sky was blinking wildly with ivory stars, and Russell's career could only go up..by that I mean, starring in Get Him to the Greek, the animated feature Hop, and divorcing/promptly being an asshole about Katy Perry.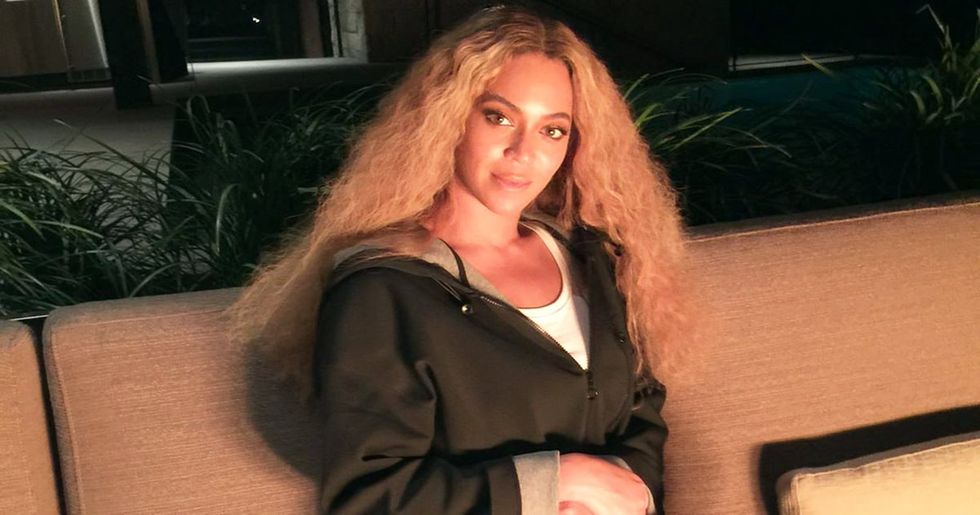 via Facebook
Russell has sort of gone the "comedy social activist" route, writing books and going on comedy tours about socioeconomic justice, and making YouTube videos on his "True News" channel, and Instagramming a lot of shit, which his PR team tweets links to.
RBNews: Siddhartha is a work of genius because the prose itself rhythmically captures the flowing of consciousness.. https://t.co/LF1StnscYR
— Russell Brand (@rustyrockets) April 28, 2016
Some of us might not be exactly darting over to hear what Russell Brand has to say about capitalism or Siddartha, but you can watch his videos here.

Hugh Hefner

Game Night with the Girls. Dominoes, Uno with my babies—Crystal, Karissa, Kristina and Hope, Jayde and Brittany from Playmate House. - Hef
— Hugh Hefner (@hughhefner) June 9, 2009
:(
You May Also Like