Being
Downton Abbey
-addicted Yanks we always look to our British cousins to keep things chic and sophisticated on the red carpet. This weekend the BAFTAs, the UK equivalent of the Oscars, were handed out. Compared to the all the kooks and cuties at the Grammy Awards in LA, these Brits did indeed keep things classy. Here are Mr. Mickey's top 10 favorite looks from the BAFTA red carpet.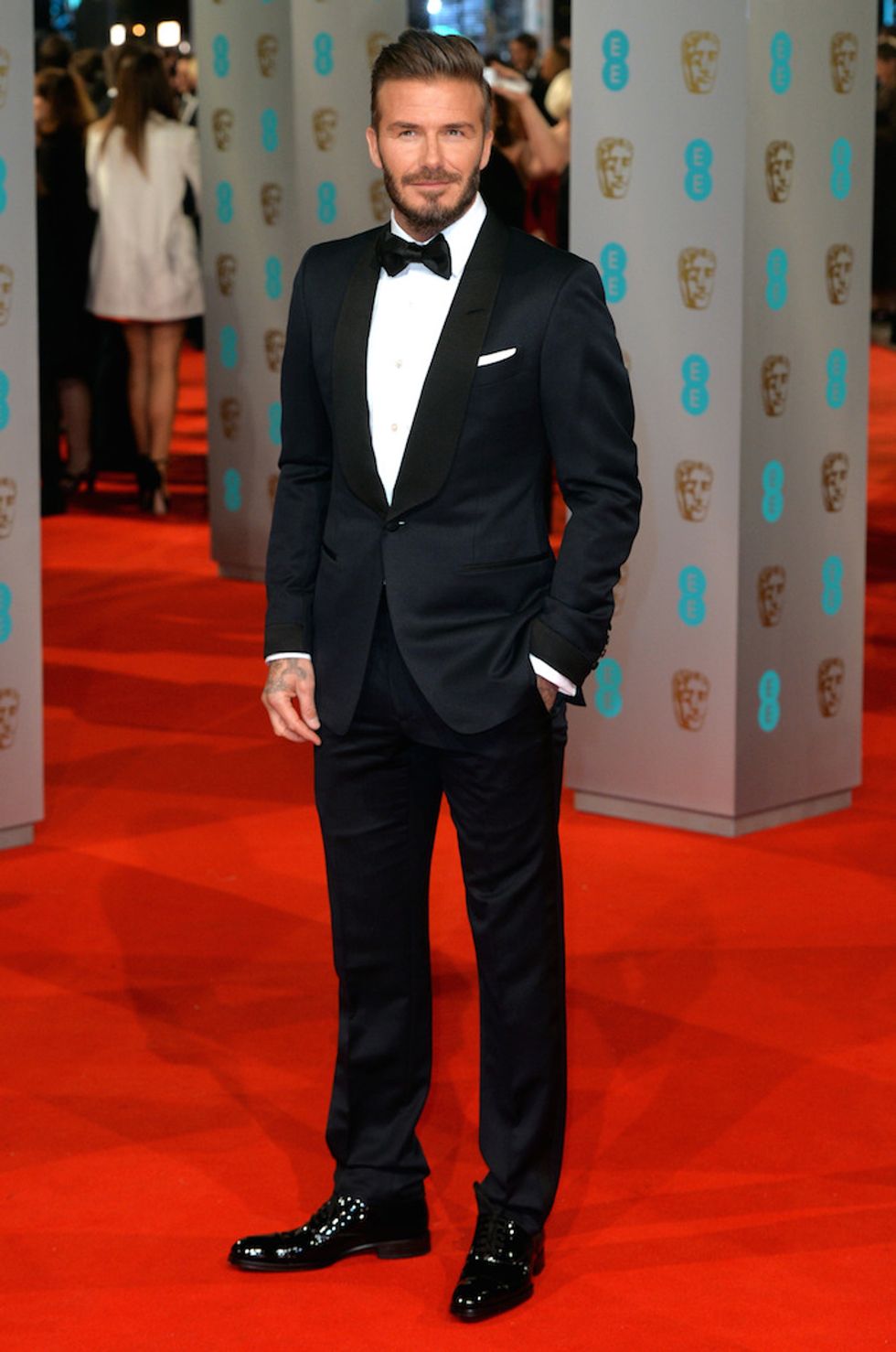 1. David Beckham.
This look is James Bond level. Yes, being a sex God/dreamboat doesn't hurt but he's also immaculately turned out in this tuxedo. A+!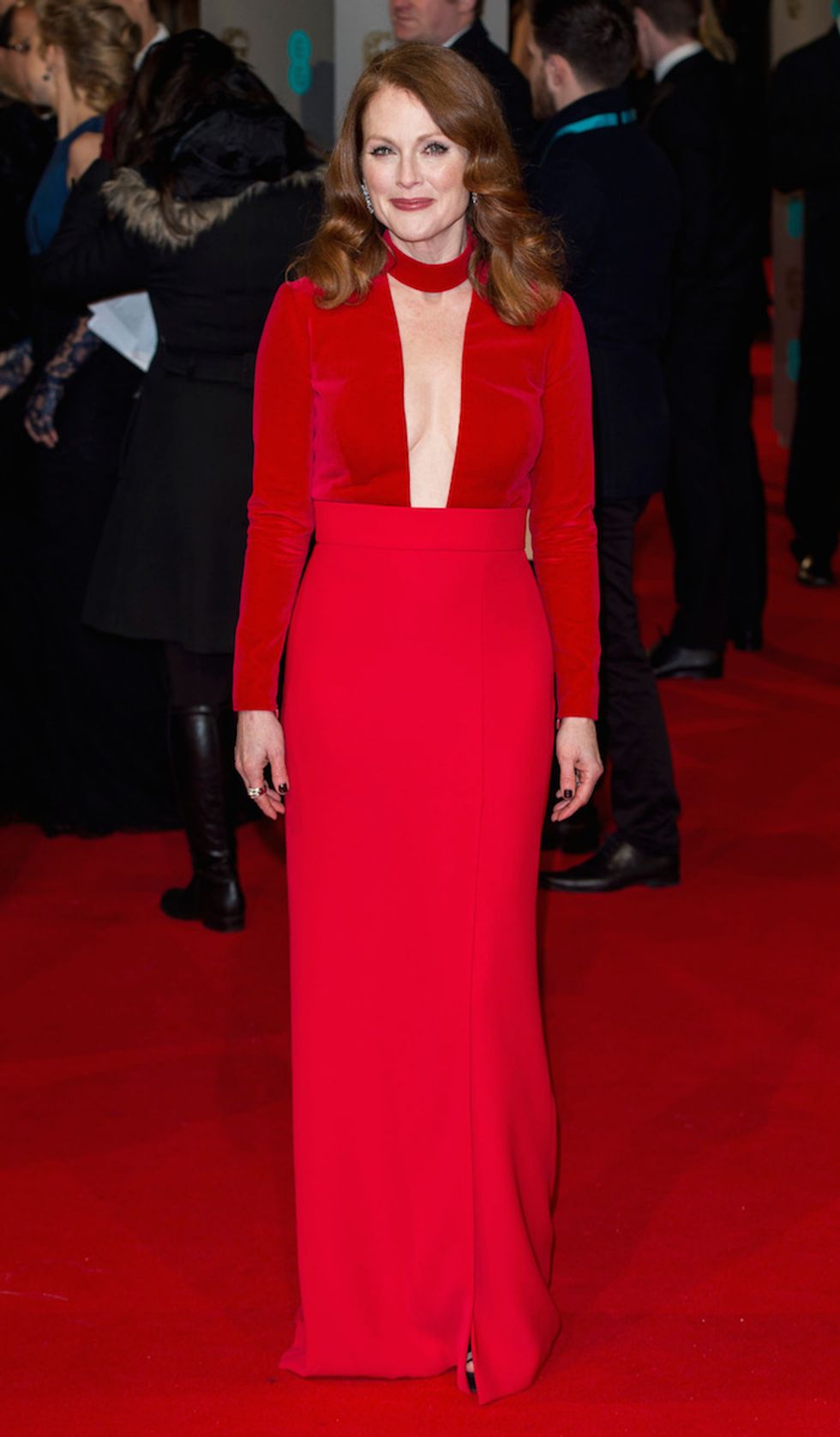 2. Julianne Moore in Tom Ford.
It's a little hard for us to be objective about Julianne Moore because we're so deeply in love with her. She's an incredible actress and really takes chances on the red carpet. She's particularly fond of bold color and we applaud it. A redhead on the red carpet in red Tom Ford.  YES please!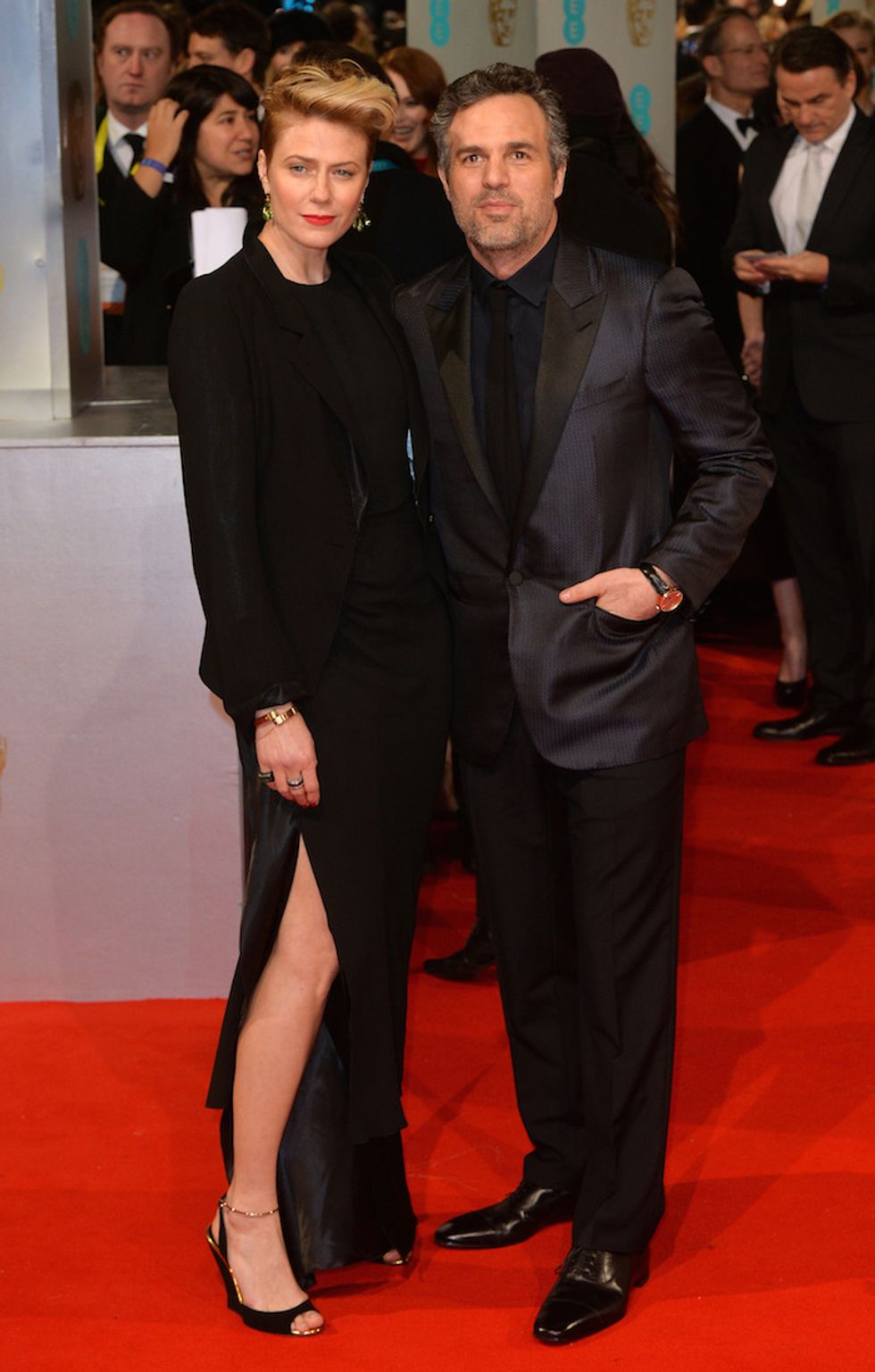 3 & 4. Sunrise Coigney and Mark Ruffalo.
We've always had a crazy girl crush on Sunrise aka Mrs. Mark Ruffalo. She has incredible personal style and is chic in the coolest way. She and her husband Mark looked incredible together and show that a little couples fashion coordination really pays off! We particularly flipped for Sunrise's hair and makeup look.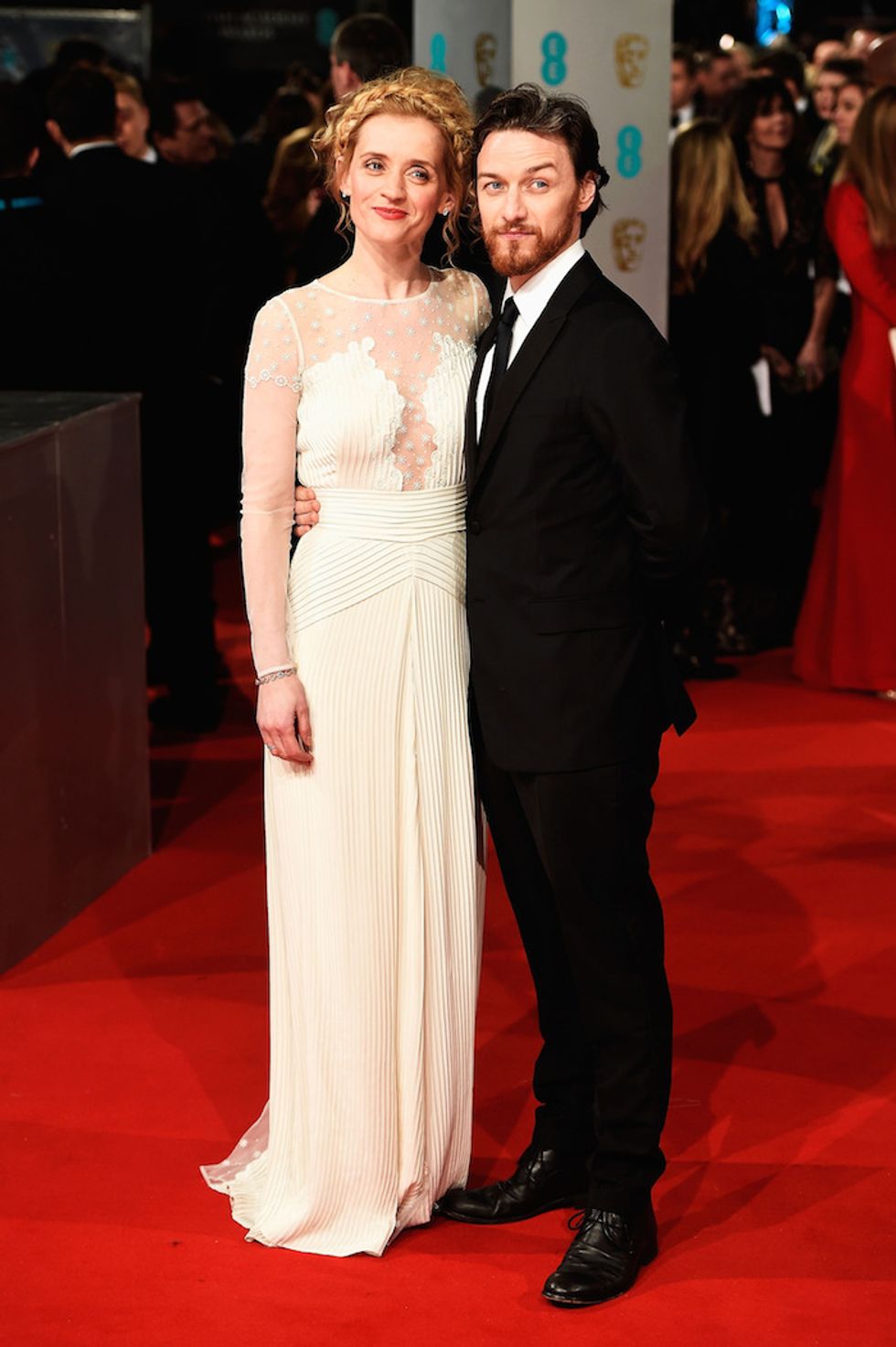 5. Anne-Marie Duff.
Ann-Marie and her sexy husband James McAvoy are probably our favorite actor couple. I normally prefer a neat hair look for the red carpet but Anne-Marie's Swiss Miss braid moment somehow says special occasion enough. The look says I'm comfortable and can do red carpet without being a slave to trends.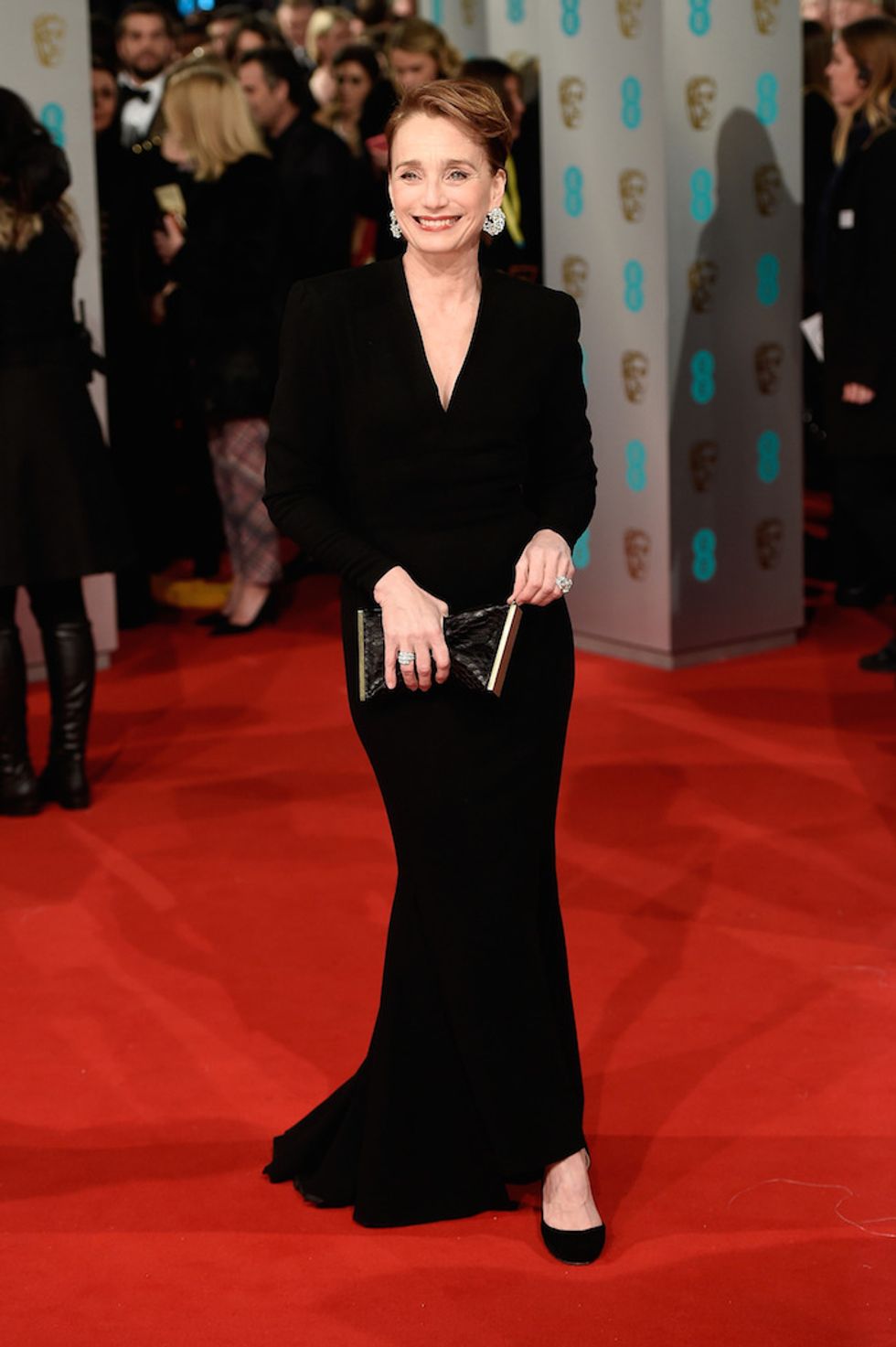 6. Kristin Scott Thomas.
This is what we call a timelessly chic red carpet look. KST is gorgeous but not trying to look like a 23-year-old. The hair and makeup is minimalist but super dressed up. The dress is simple and incredibly flattering. The accessories are fun and show off her personality. LOVE.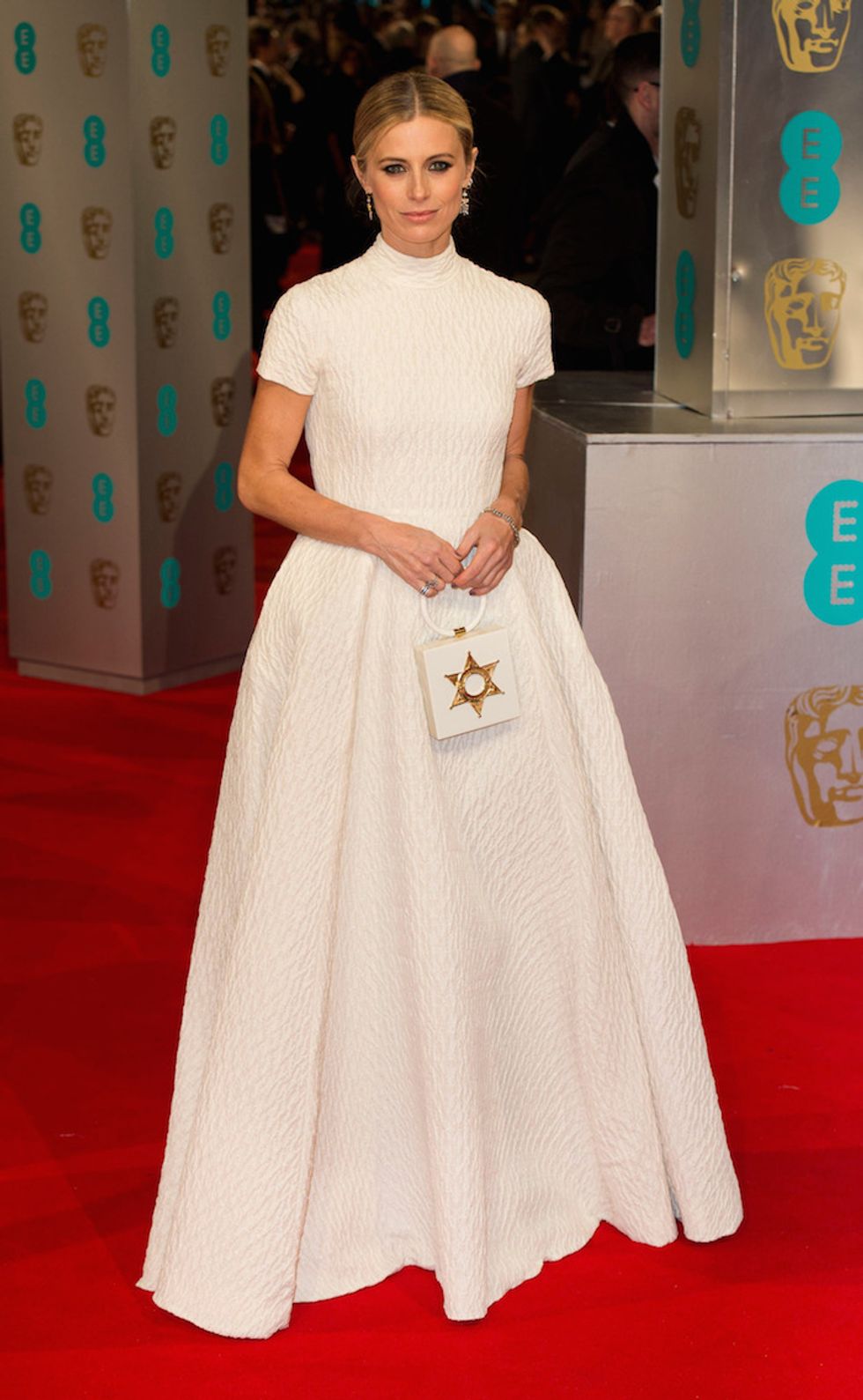 7. Laura Bailey in Emilia Wickstead.
There's something that feels so right now about monastic white looks -- see
Katy Perry in Valentino Couture at the Grammys
. Bailey is gorgeous and the obvious choice for her would be something that showed lots of skin. We think this looks more modern and sexy.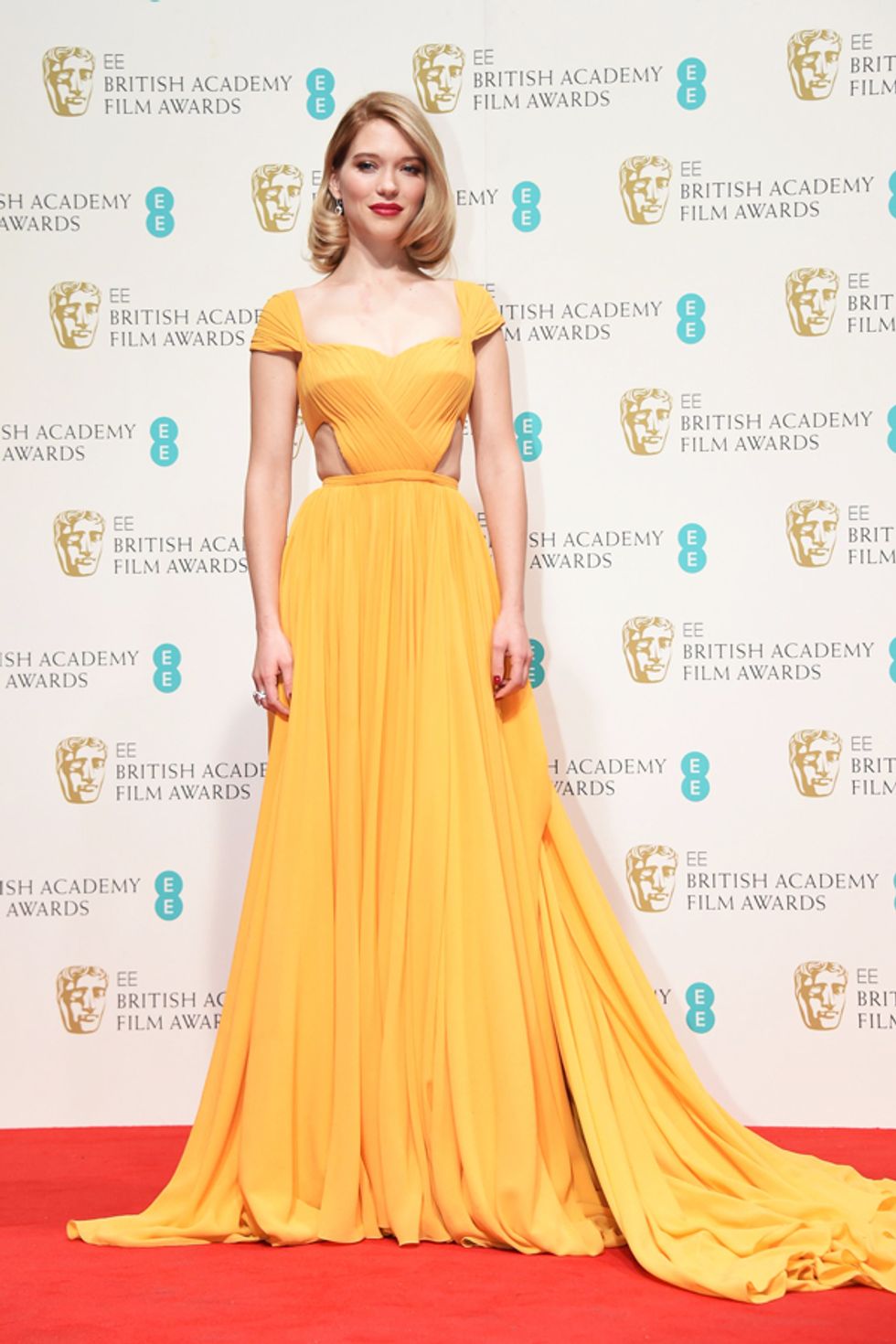 8. Lea Seydoux in Prada.
If you're going to go old Hollywood princess this is the way to do it. Pretty hair. Pretty makeup. Pretty dress.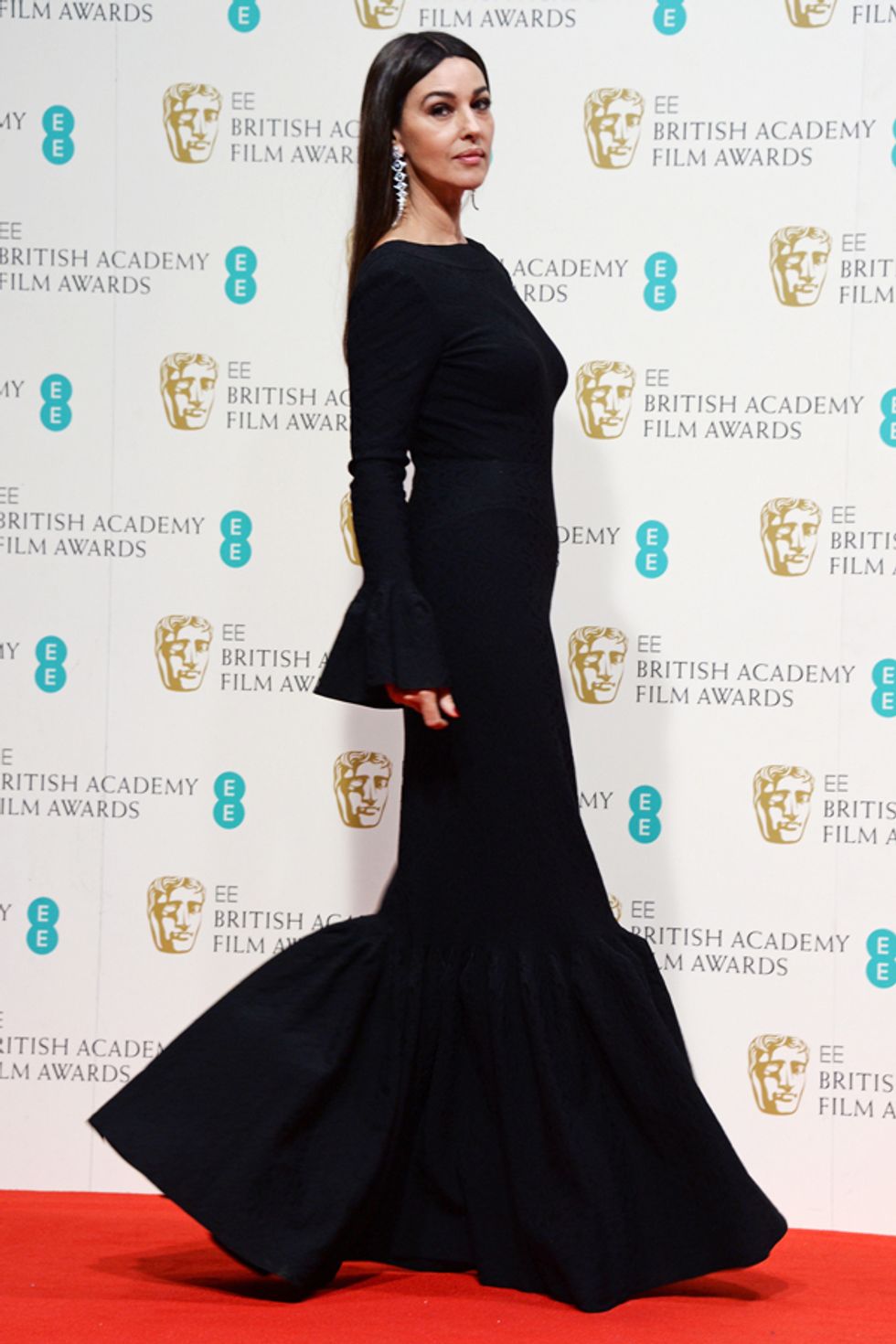 9. Monica Bellucci in Alaia.
Monica is a sex bomb of legendary proportions and this figure-hugging Alaia gown shows off all her assets and also gives an off-the-charts level amount of fashion drama. It's all about the volume and the silhouette and it's flawless.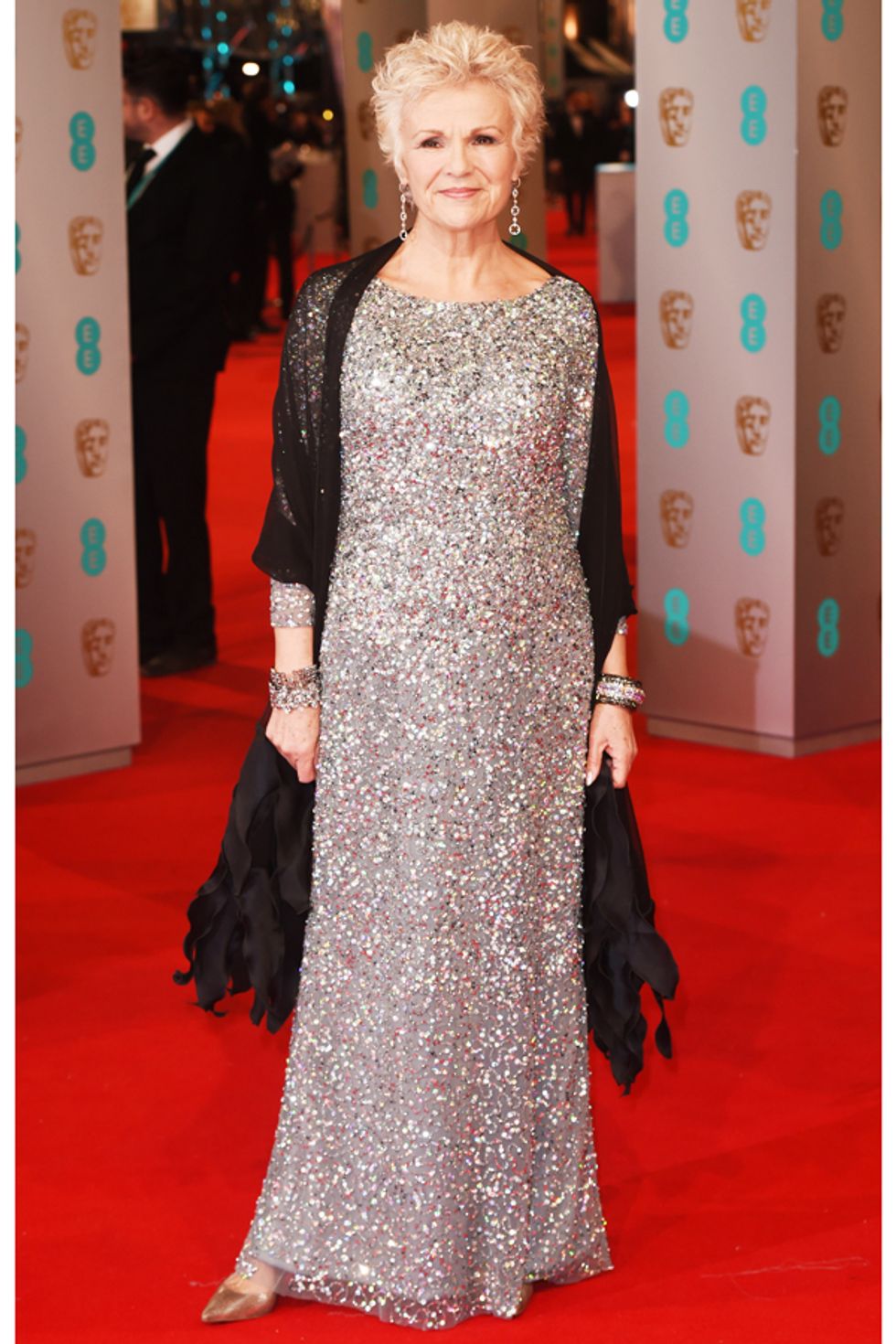 10. Julie Walters. The star of such classic British films as
Educating Rita
and
Billy Elliot
, Walters is a national treasure and she looks like it in this sparkle gown. It's fitted enough not to look like a sack and the accessories give it some extra personality.