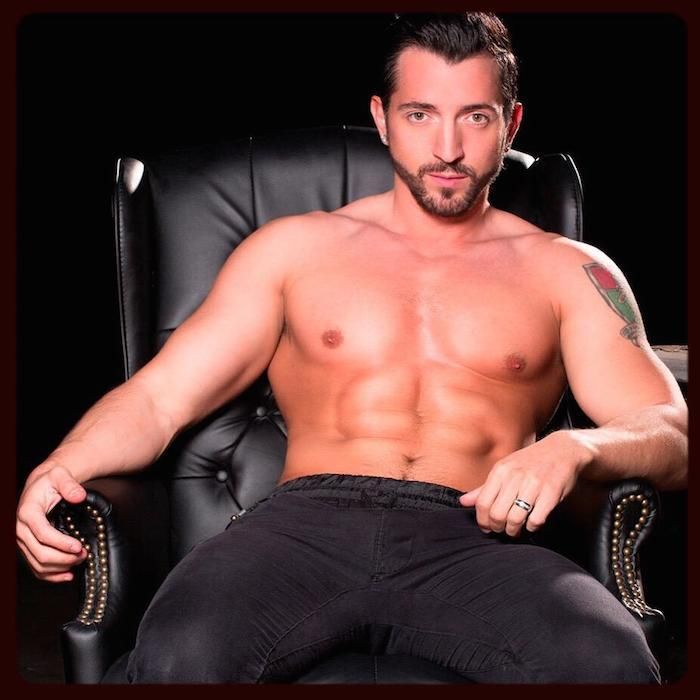 In the gay porn world, Jimmy Durano is royalty. He was the 2013 Performer of the Year at the Grabbys (the Academy Awards of gay porn) and he and his husband Christian Owen are the Jay Z and Beyoncé of the industry. (Okay, they're the Beyoncé and Beyoncé.) We chatted with the adult film star about everything from celebrity crushes to the hottest scene he's ever shot.


Where are you from?


I'm from Brazil, born and raised. I moved to the States when I was 21.


Have you always had such a great butt or have you had to work hard to get it?


(Blushing) It's called the Brazilian genes but the gym helps to keep it camera ready.


Were you nervous when you filmed your first adult film scene?


Yes, definitely. I'd say "I almost peed my pants" but I was not wearing any. Oops... It was nerve racking for sure, but super easy.


Do you have any celebrity crushes?


Celebrity crushes? Plural. Oh boy... I guess I'd have to say Chris Evans is #1 hands down. Chris Hemsworth, Hugh Jackman, Joe Manganiello and Kellan Lutz complete my top five. As you can see I like my super heroes very much, also a werewolf and a vampire. I can't help it!


What is the sexiest scene you've ever shot?


I like to think it was in Trunks 8 with Jake Wilde and The Dom with Mitch Vaughn. Trunks 8 was a poolside scene, 110 degree weather in Palm Springs so, yeah, it was "hot." For The Dom, we were in the studio and they managed to create a water system on top of the set where it "rained" for the entire time we were shooting. You don't get to see many scenes out there where the models are fucking under the "rain"