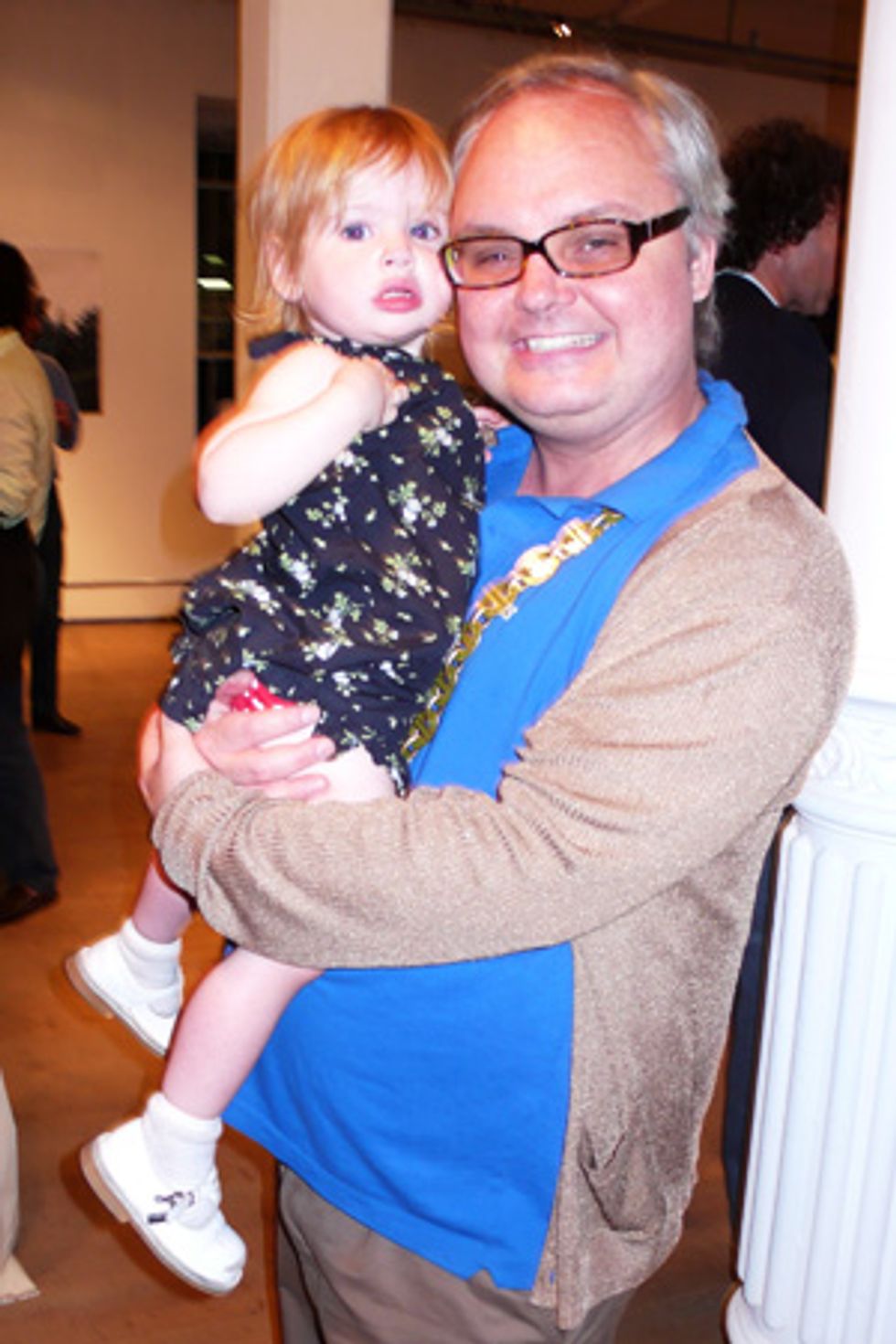 These two cutie patuties were spotted two nights ago at the Zero + Maria Cornejo party looking glowy and precious and edibley adorable.
At first I thought MM was running for office but then I found out that the tiny teenser happens to be none other than Sue Stemp's greatest creation yet, her daughter Kitty! Mr. Mickey will someday seem like a god to you little Kitty, so consider yourself one blessed baby.
P.S. I can't wait for a Sue Stemp kids collection. Imagine the Batik Print playsuit from S/S08 but in little lady size! Teensy heartleaps.

Photo by Andrew De Francesco