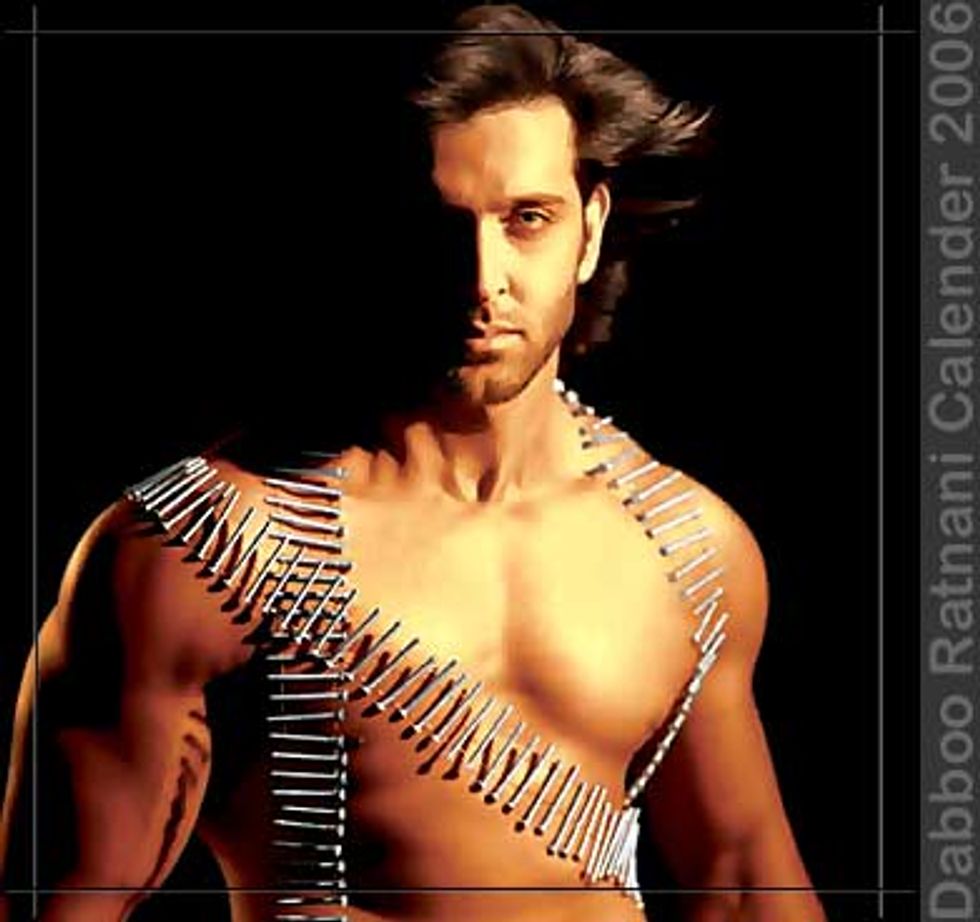 Those of you who  know MM, know that he has a very warm (and moist) spot in his heart for the sexy men of the Indian subcontinent.  Well one of MM's closest friends just moved into a glamorous new apartment in Jackson Heights, Queens which is a hub of Indian cuteness in the Naked City. Thanks to being immersed in the Indian scene, MM has discovered perhaps the sexiest movie star of all time, Hrithik Roshan, star of some crazy new movie called Krrish which seems to have something to do with a superhero. Consequently MM is going to run some snaps of this new love object this week. For starters, here's one that shows of Hrithik's super sexy body!!!

Sadly my new boyfriend is married and has a child so MM is going to have to get all Helena Bonham-Carter and wreck that happy home!!!!

Here's a website that lists Indian movies in the US.
And this is an Hrithik fan site.