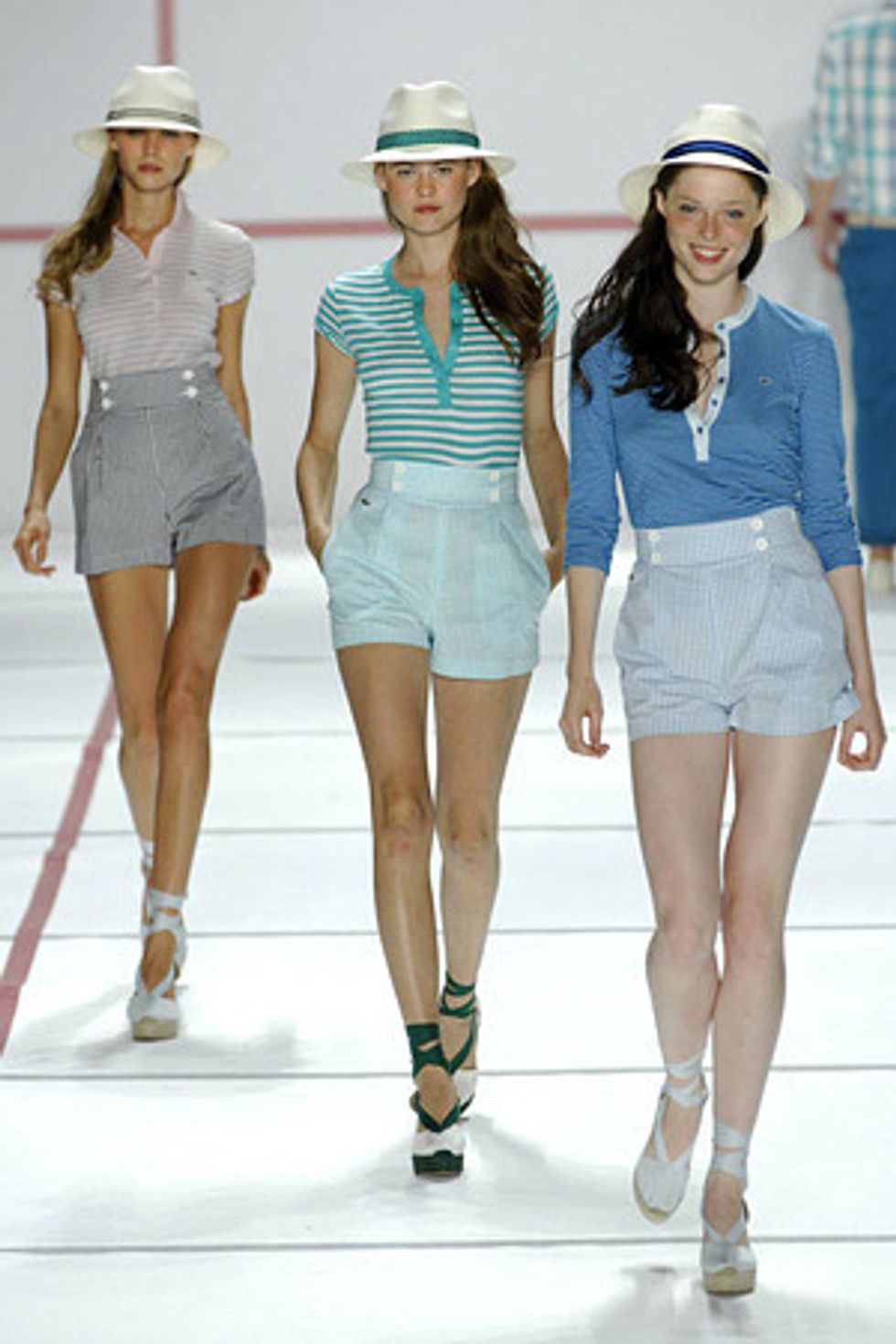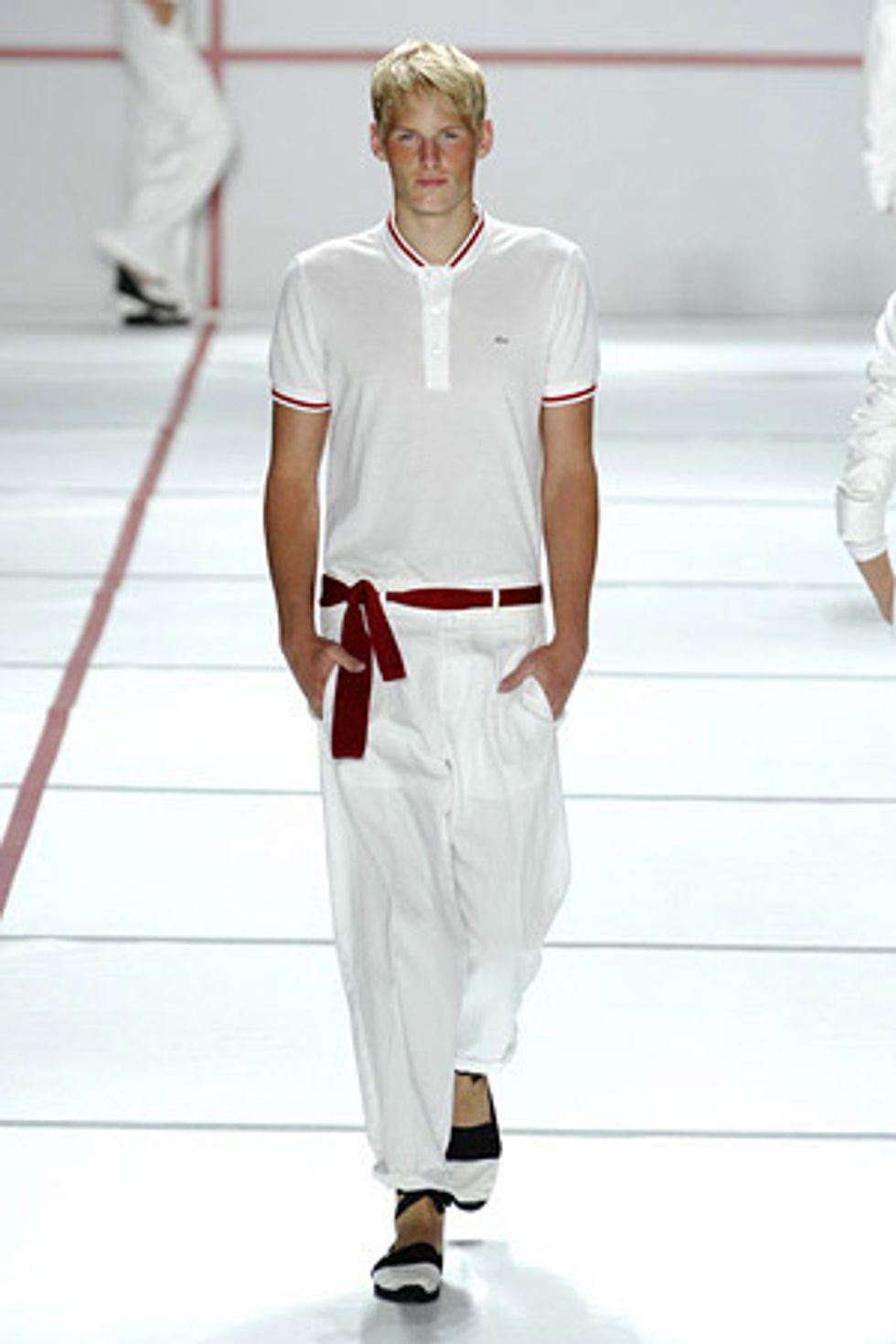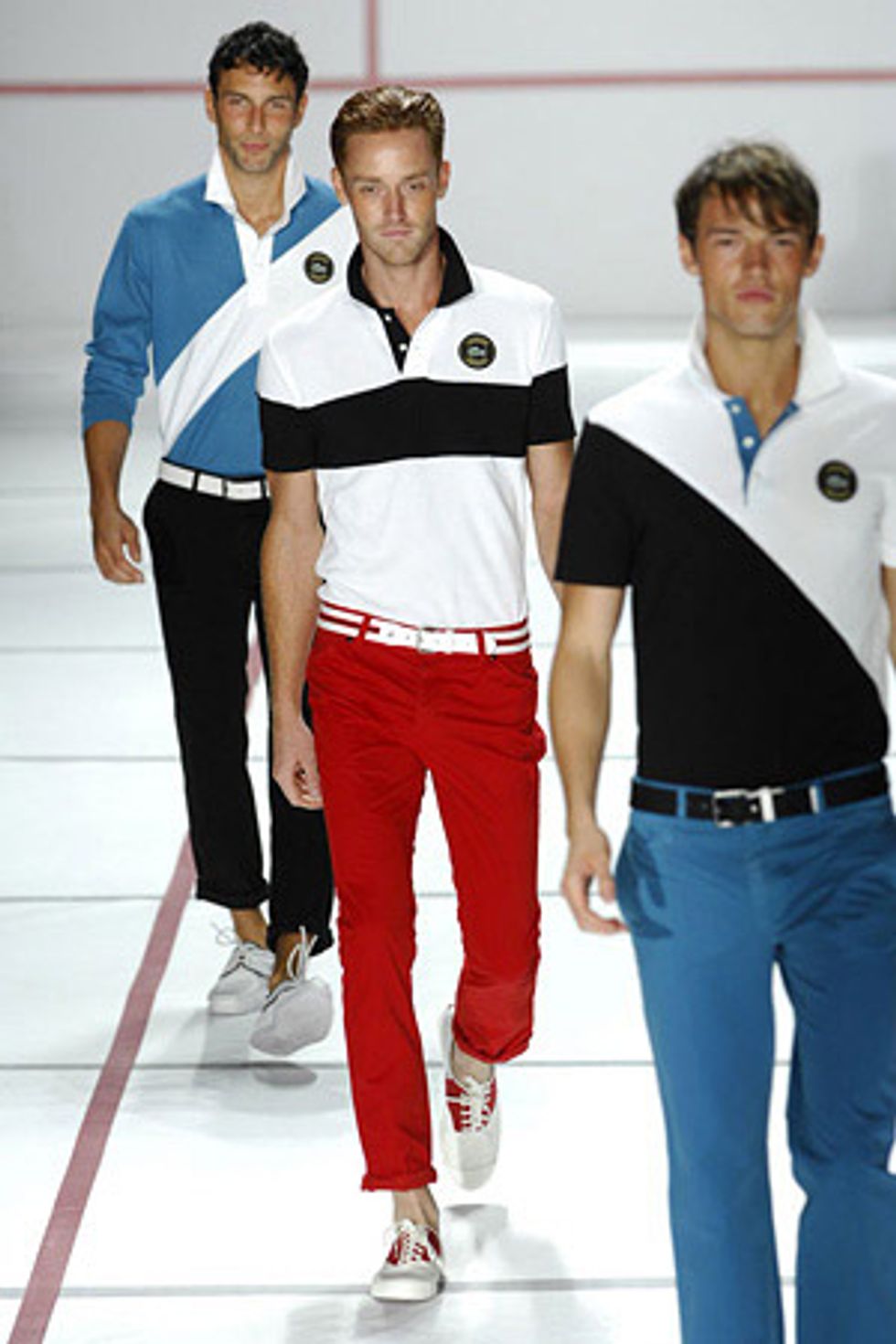 Mr. Mickey just loves loves loves Lacoste and so Saturday started with a bang. It's SO French! MM loves models coming out in groups! Lacoste is something MM actually wears (and is affordable and fun for everyone) so at this show MM feels like Danielle Steele at a couture show! MM will take that and that and that! The first group was black and white with touches of red, a classic color combo. The finale was a gorgeous rainbow!
MM then spent early afternoon with two gorgeous duos: Milla & Carmen from Jovovich-Hawk and Mary-Kate & Ashley Olsen. You've read about that in a previous post.
Also on Saturday was an installation for McQ, the genius jeans line by Mr. Alexander McQueen. Have you seen the ads and the posters around town? AM seems to like a thuggy English gang look and girls with ratty hair! We love it too!!!
After a break for a little Art Parade action (did anyone see that super hot boy with the Give Satan a Chance sandwich board? MM said, "I'll give Satan a chance if you're his publicist!") MM headed up to the Diesel show which featured a parade of models in red wigs! MM could hardly recognize Jessica Stam with the wig on. Diesel surprisingly sent out lots of denim this season! It seems like the big denim companies like to showcase their sportswear on the runway but nobody does denim like Diesel!
Finally we ended up at the Andy Warhol X Damien Hirst X Levi's show. That's a lot of X's but when we saw a very beefed up and manly Matthew Avedon open the show in tight Levi's, we knew we were home. We love the men's stuff and also the ladies denim suit pieces. We were shocked when a sexy red-haired model blew a kiss from the runway to DJ's Andrew Andrew! Could this be a hot new love triangle? Stay tuned!!!
Lacoste and McQ photos from NYMag.com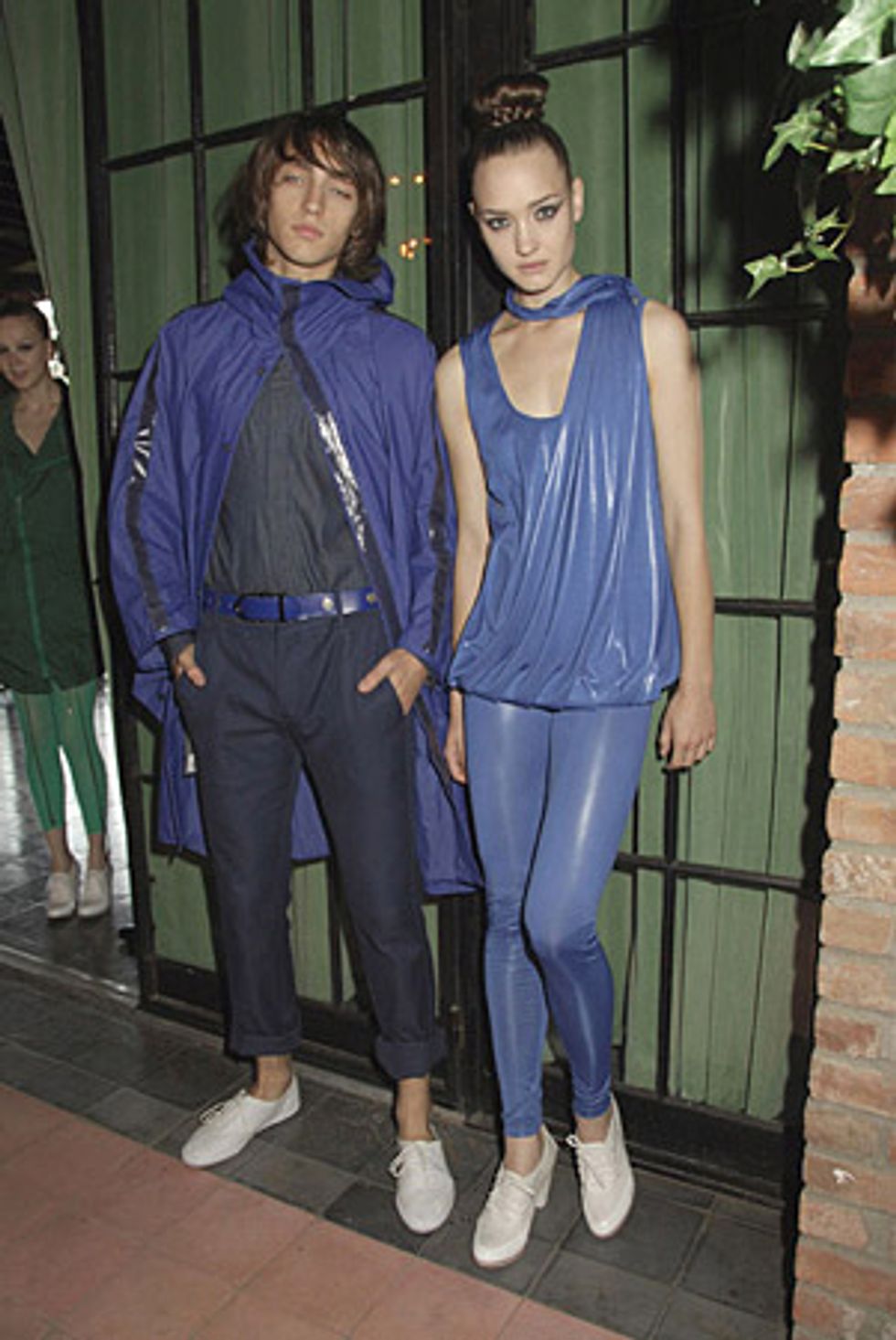 Designs from McQ