Fashion addicts rejoice! It's NYFW week and our resident sultan of style, Mickey Boardman, will be presenting his daily fashion week highlights. Avant-garde sihouettes, eye-popping accessories, stylish socialites and well-built hunks: You'll find them all here. So tune in every morning to see the things that make Mr. Mickey flip his wig.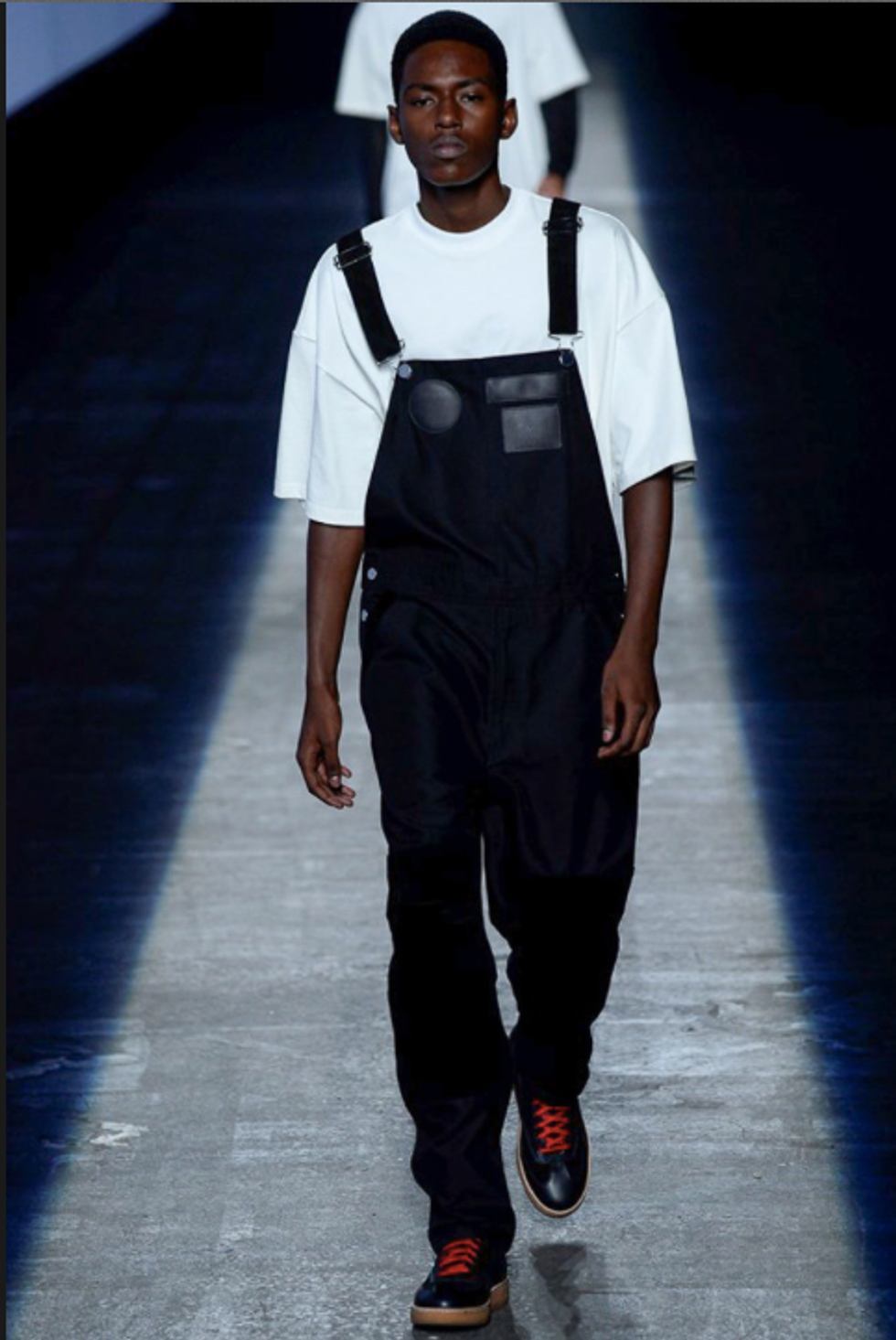 Alexander Wang celebrated ten years in business with a celebrity-packed extravaganza of a show and party. The show featured fabulous menswear and I loved these fun overalls.
A highlight of any Alexander Wang show is Alex taking his running bow, and he was more adorable than ever on Saturday.
Joseph Altuzzara's show was full of chic separates but the standout for us were the handbags inspired by whips from the Basque Country.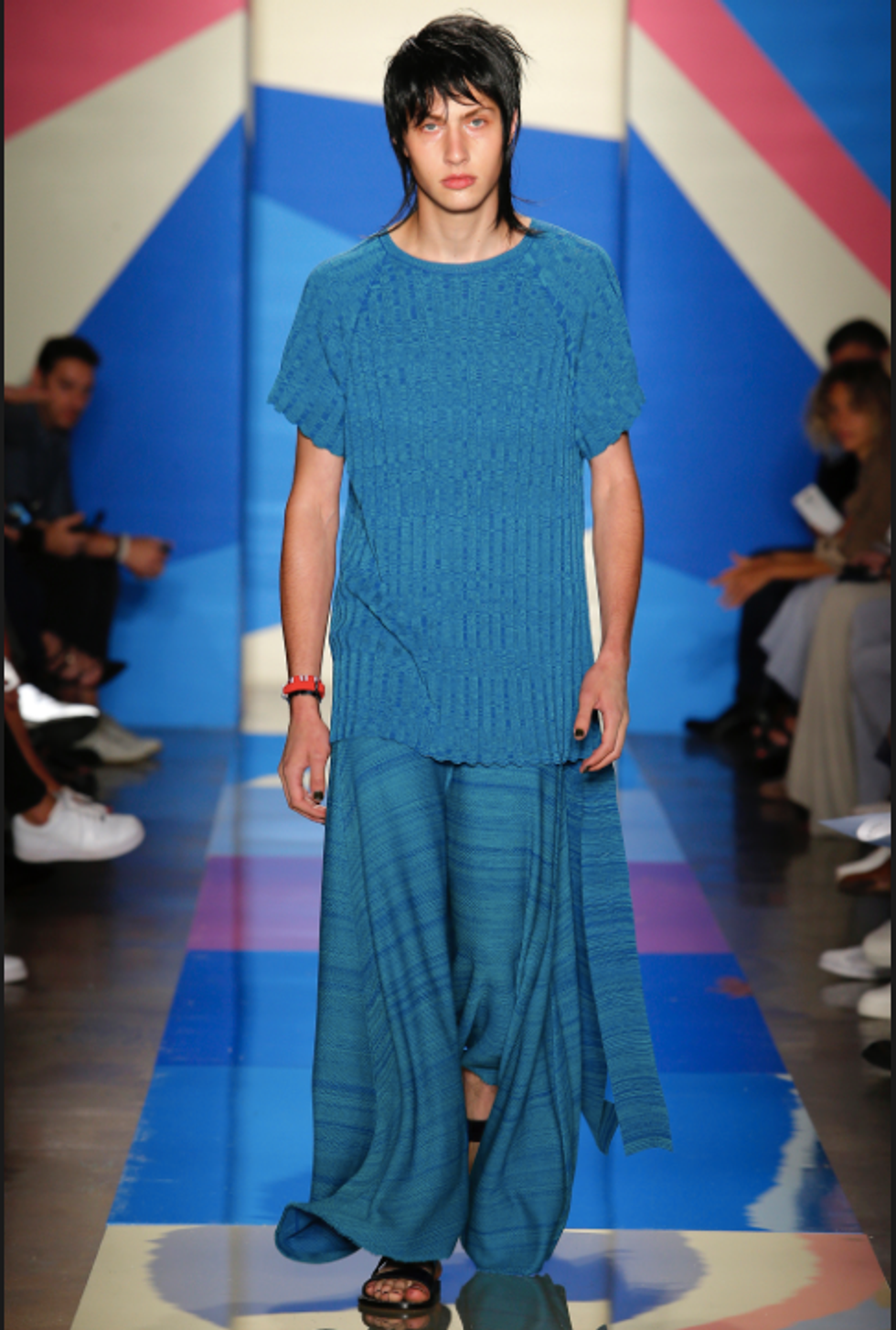 In just a few seasons
Baja East
has established itself as the go-to brand for relaxed luxury. This season we were obsessed with the aqua knits.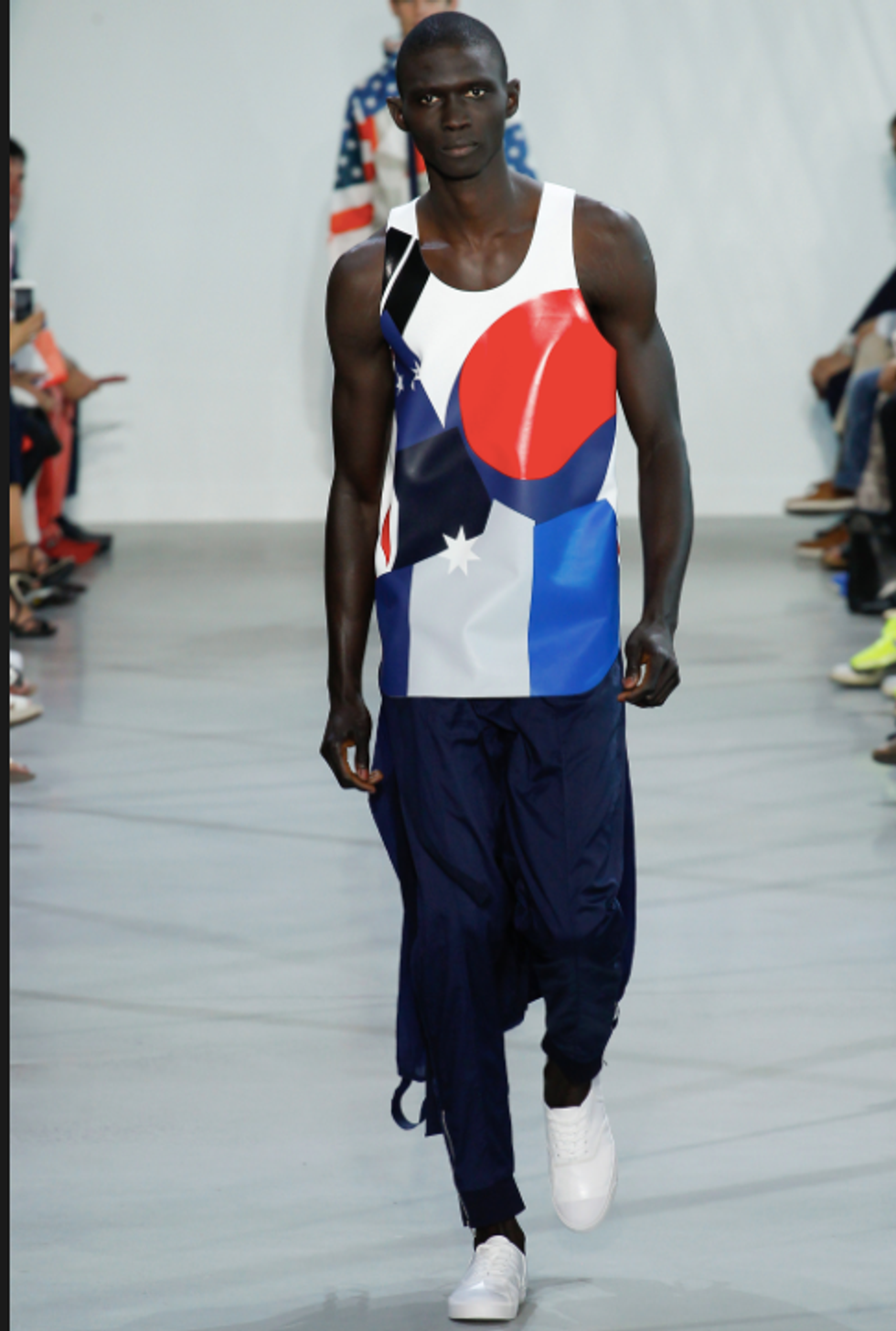 Lacoste always brings a splash of sports to their runway and this season a standout was the print made by bits of international flags.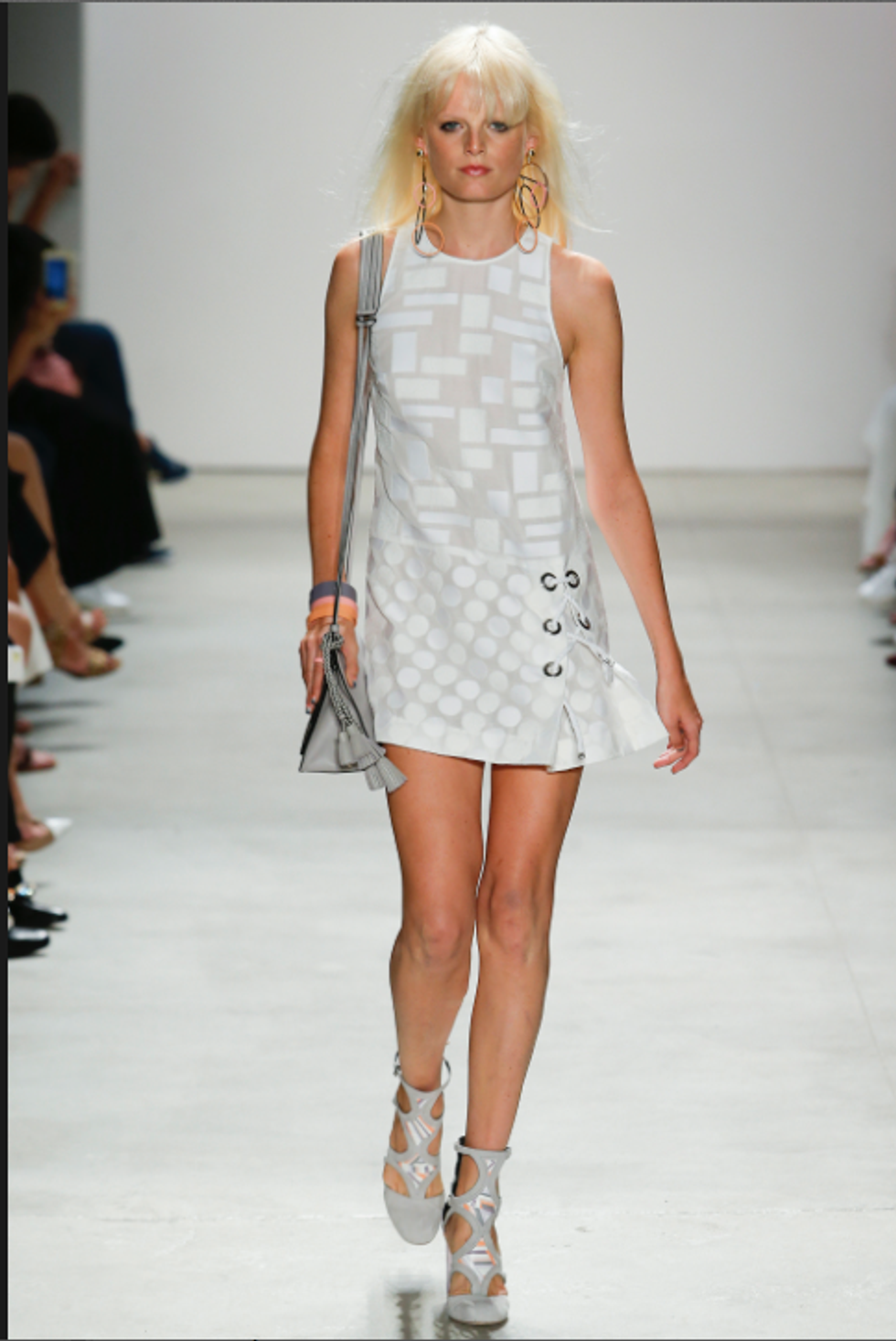 In the modeling business girls come and go but
Hanne Gaby Odiele
has been our favorite for years and years. We fell in love with her all over again at Rebecca Minkoff with her new platinum blonde hair.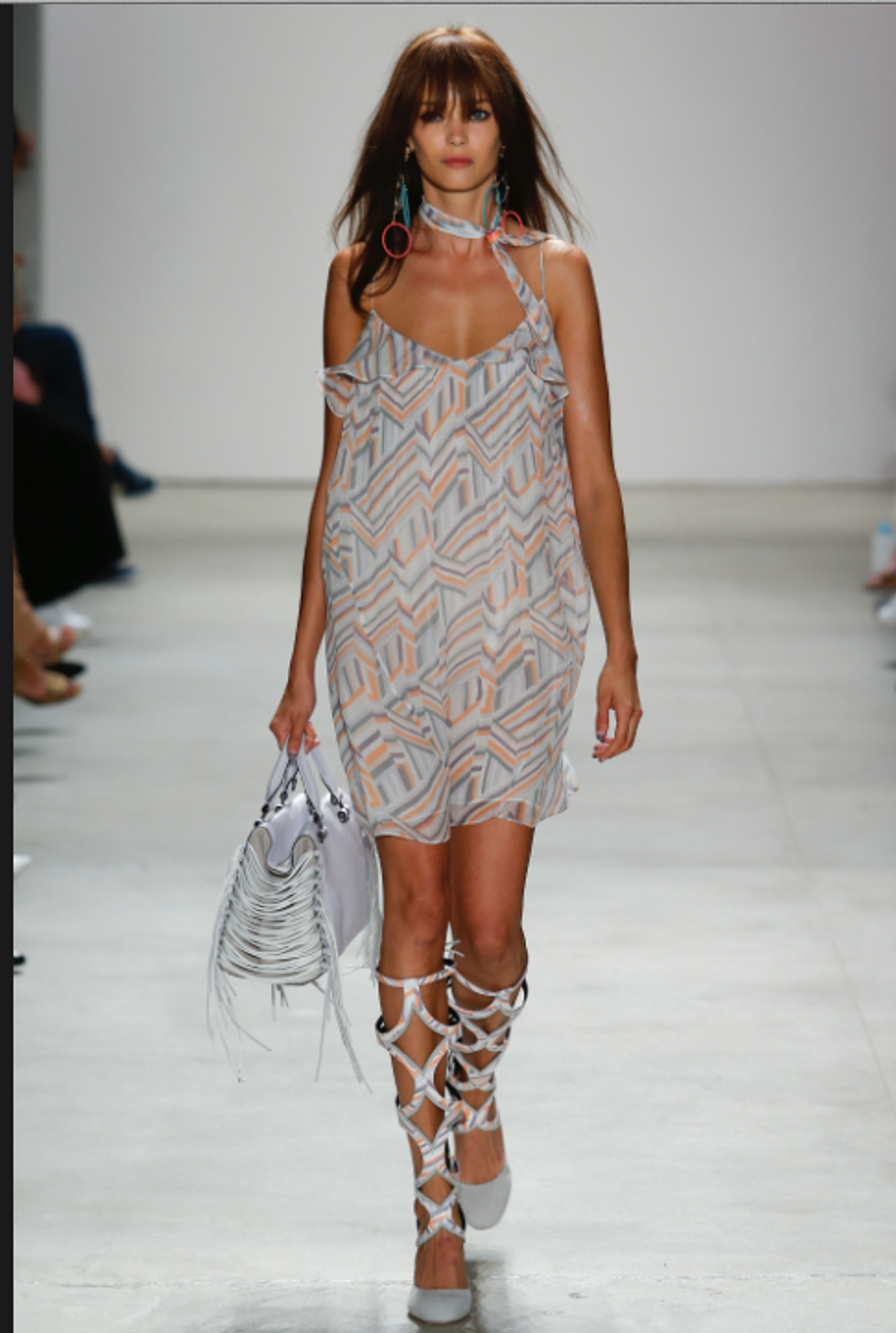 Another girl we fall in love with every time we see her is Diana Moldovan. How gorgeous is she with bangs here at Rebecca Minkoff?

Photos from voguerunway.com