Fashion addicts rejoice! It's NYFW week and our resident sultan of style, Mickey Boardman, will be presenting his daily fashion week highlights. Avant-garde sihouettes, eye-popping accessories, stylish socialites and well-built hunks: You'll find them all here. So tune in every morning to see the things that make Mr. Mickey flip his wig.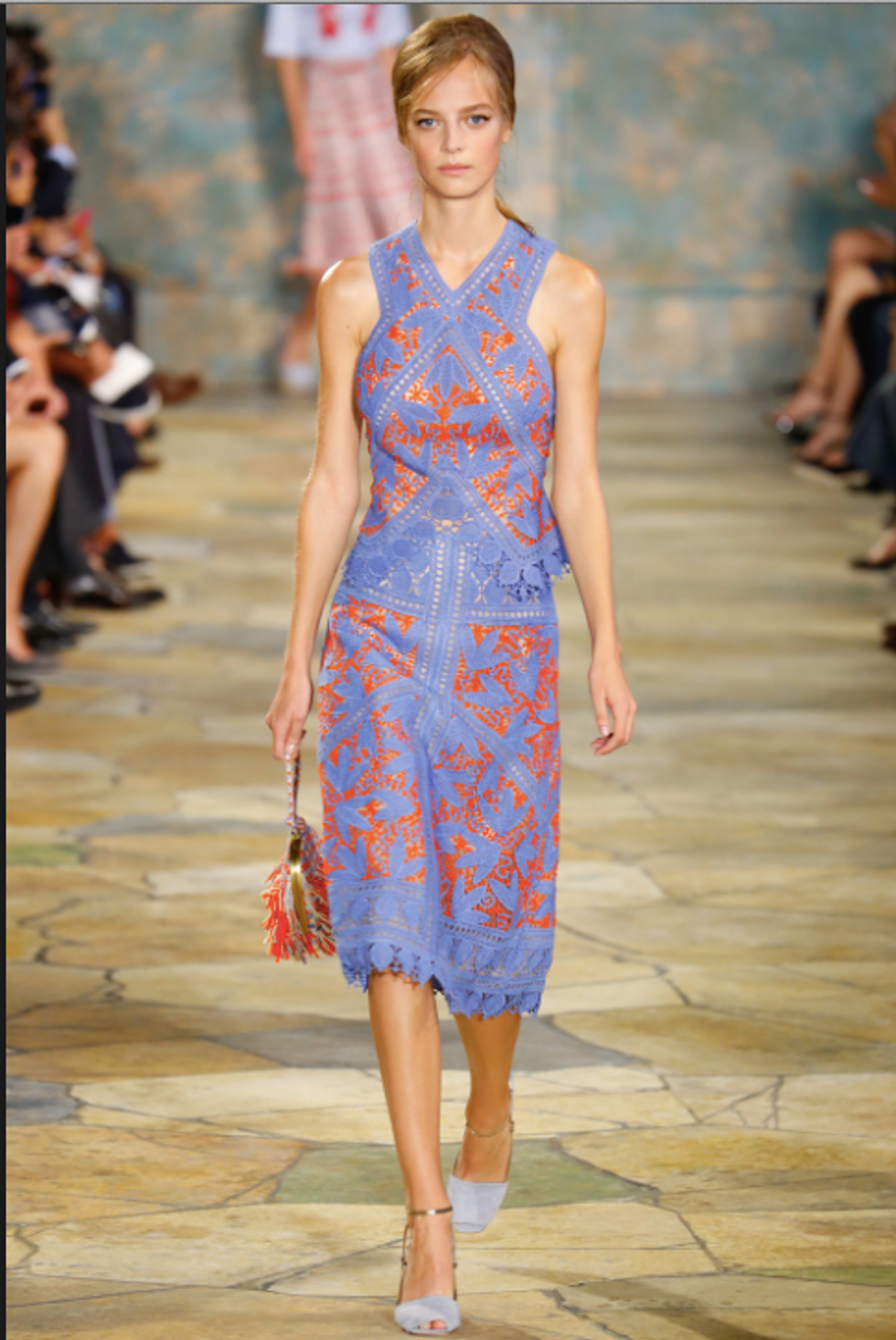 Tory Burch makes pretty clothes for pretty ladies and we loved the opening look of her show. It made us want to go on trips and buy jewelry!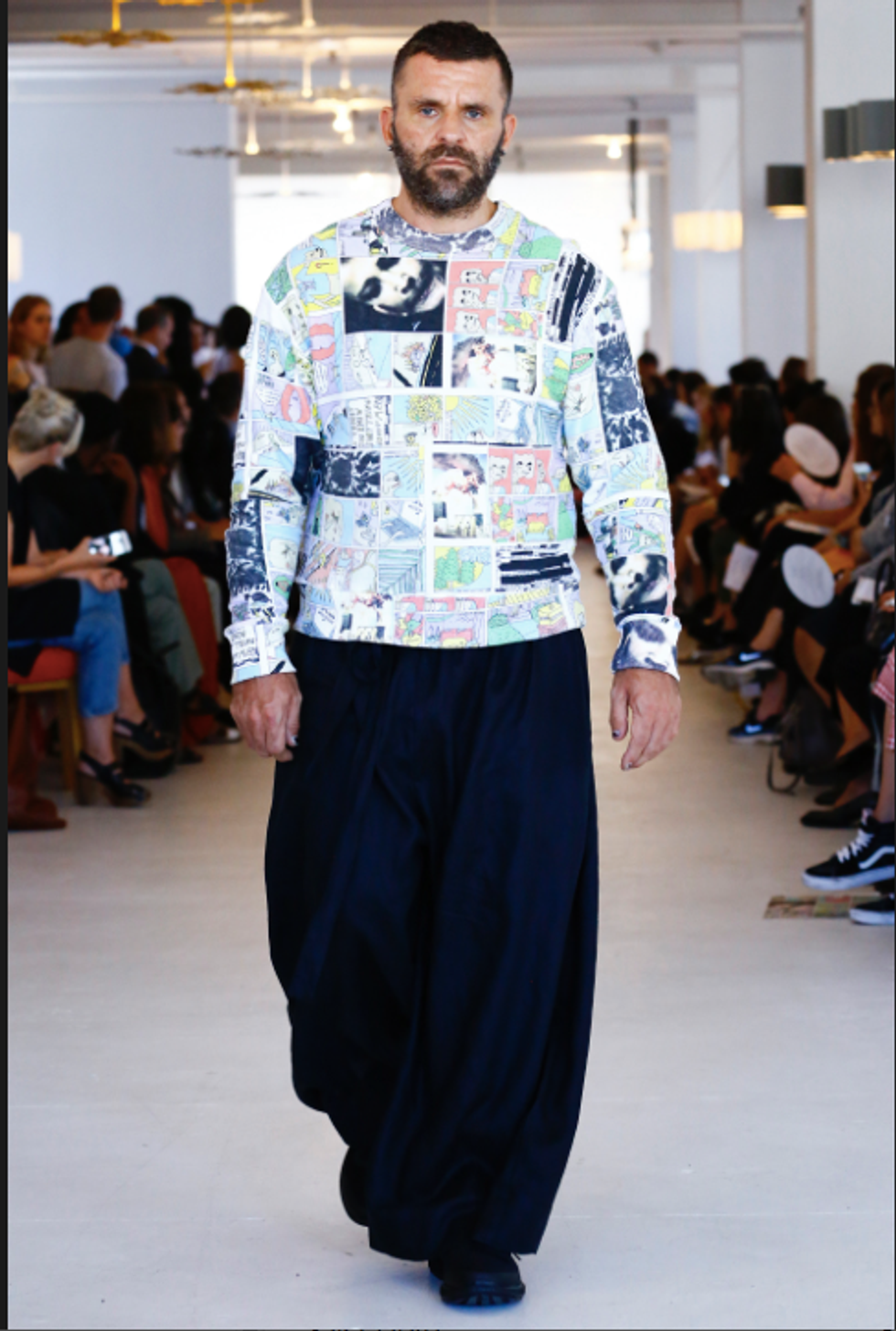 2015 Paper Beautiful People
and design duo Eckhaus Latta are a brand that the hip kids go crazy for. And I might just be able to fit into this jazzy little number from their show!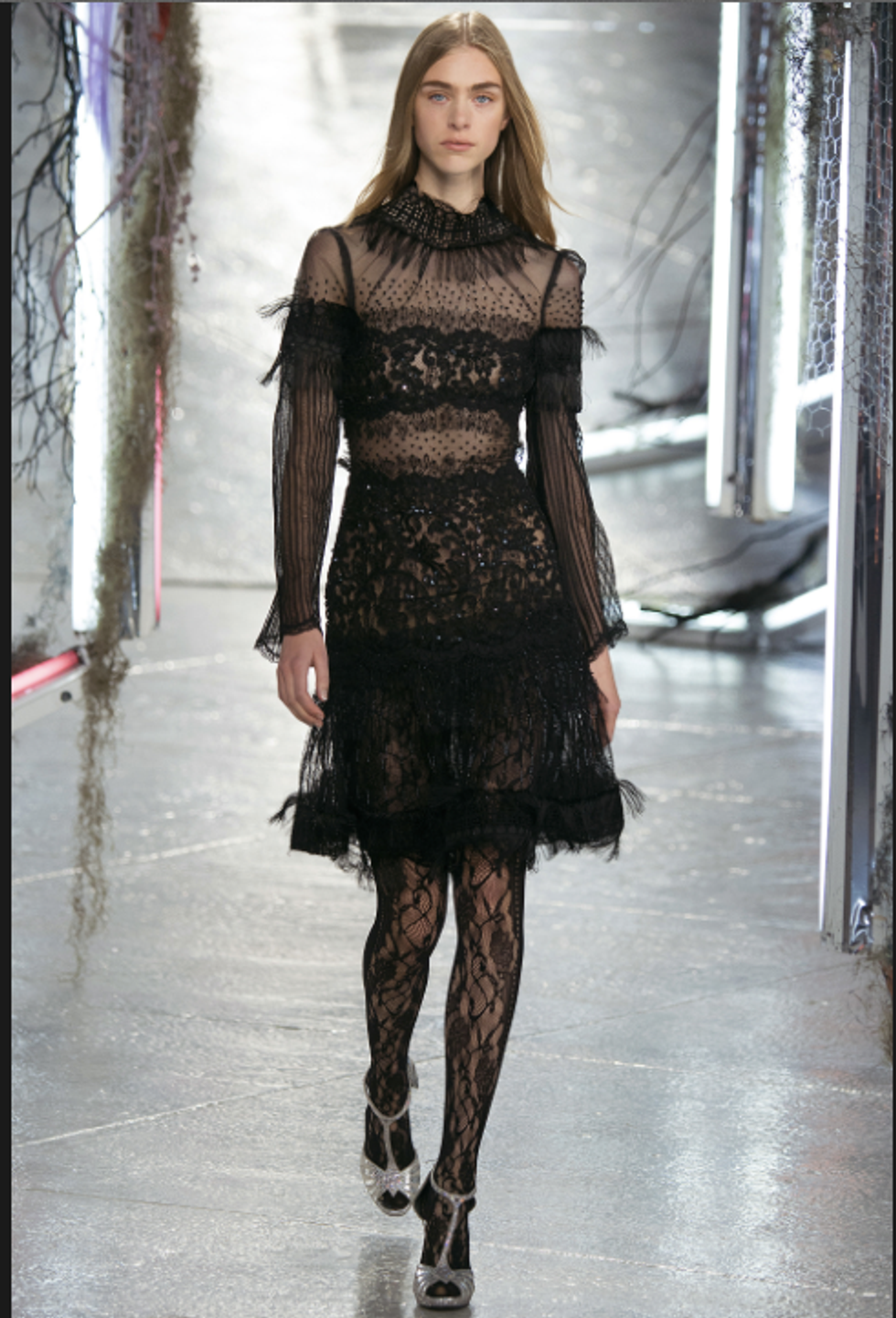 When it comes to fantasy and impeccable workmanship, Rodarte just can't be beat. Their show was one of their best in years and featured this super-chic little ensemble.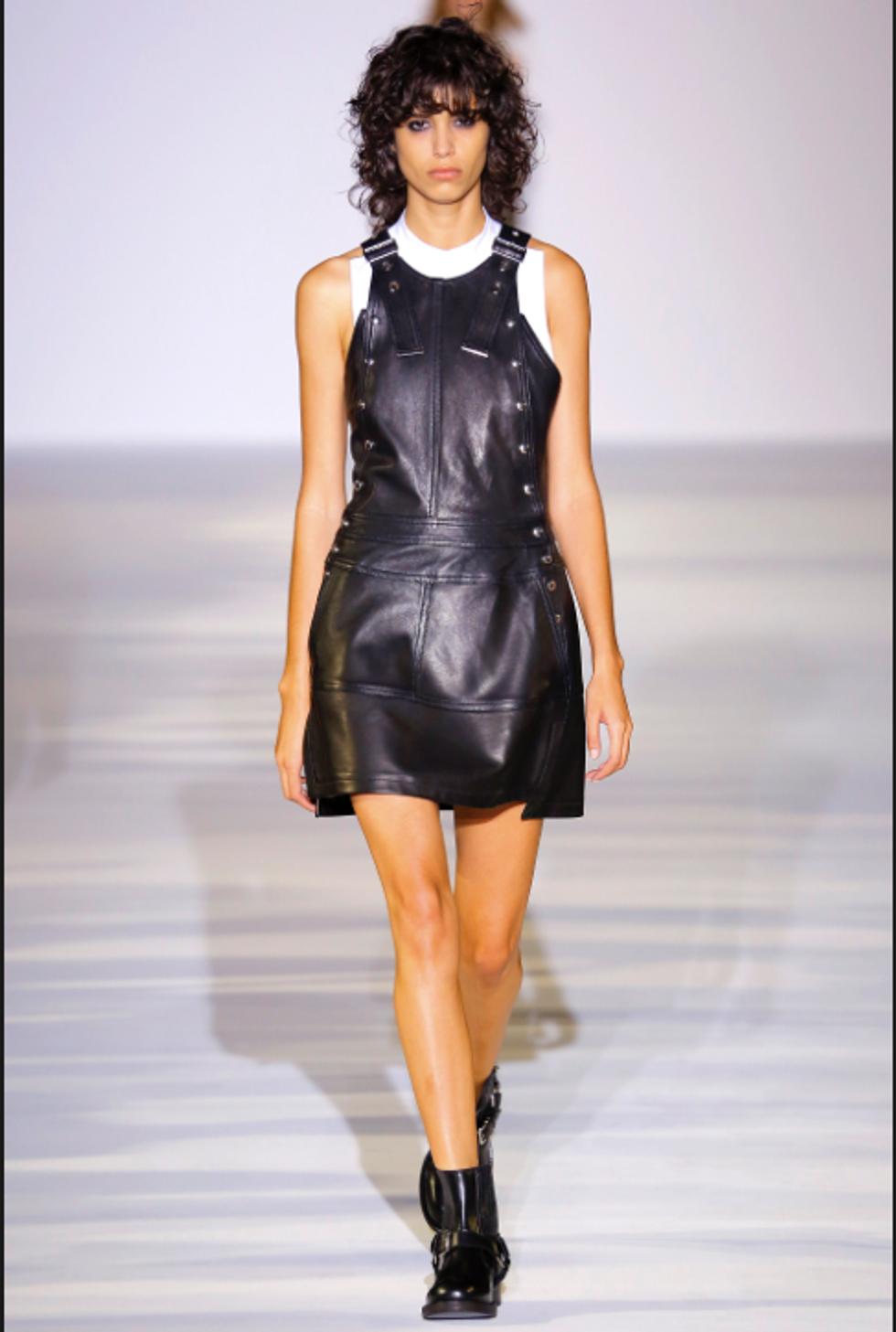 If you know me at all you know I can't resist overalls and this little overall dress is from Diesel Black Gold on one of my favorite girls Mica Arganaz.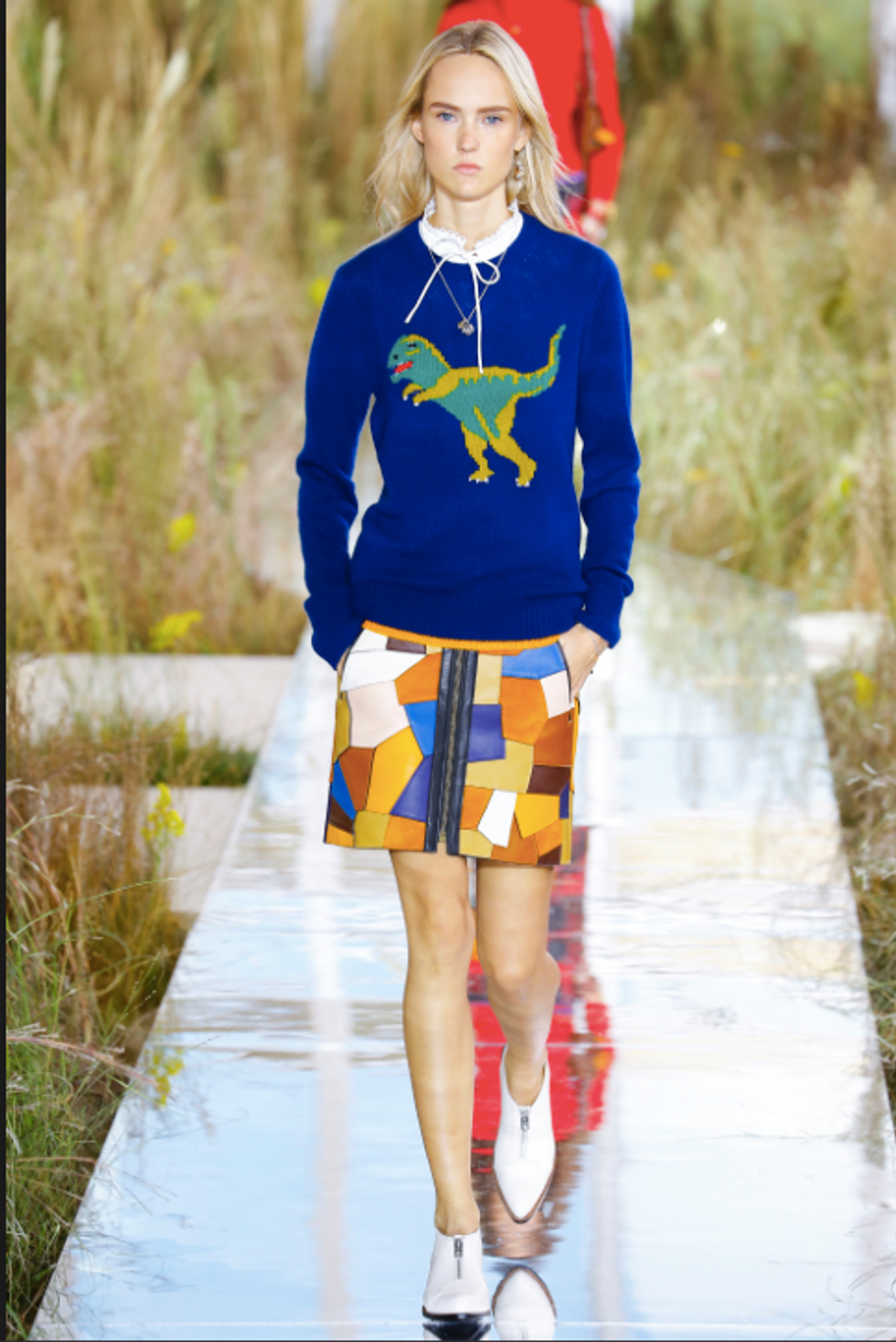 Coach did their show on the highline and it was an idyllic setting. We loved the patchwork leather (even though MM is cruelty-free and wears no leather) and this dinosaur sweater is pretty adorable.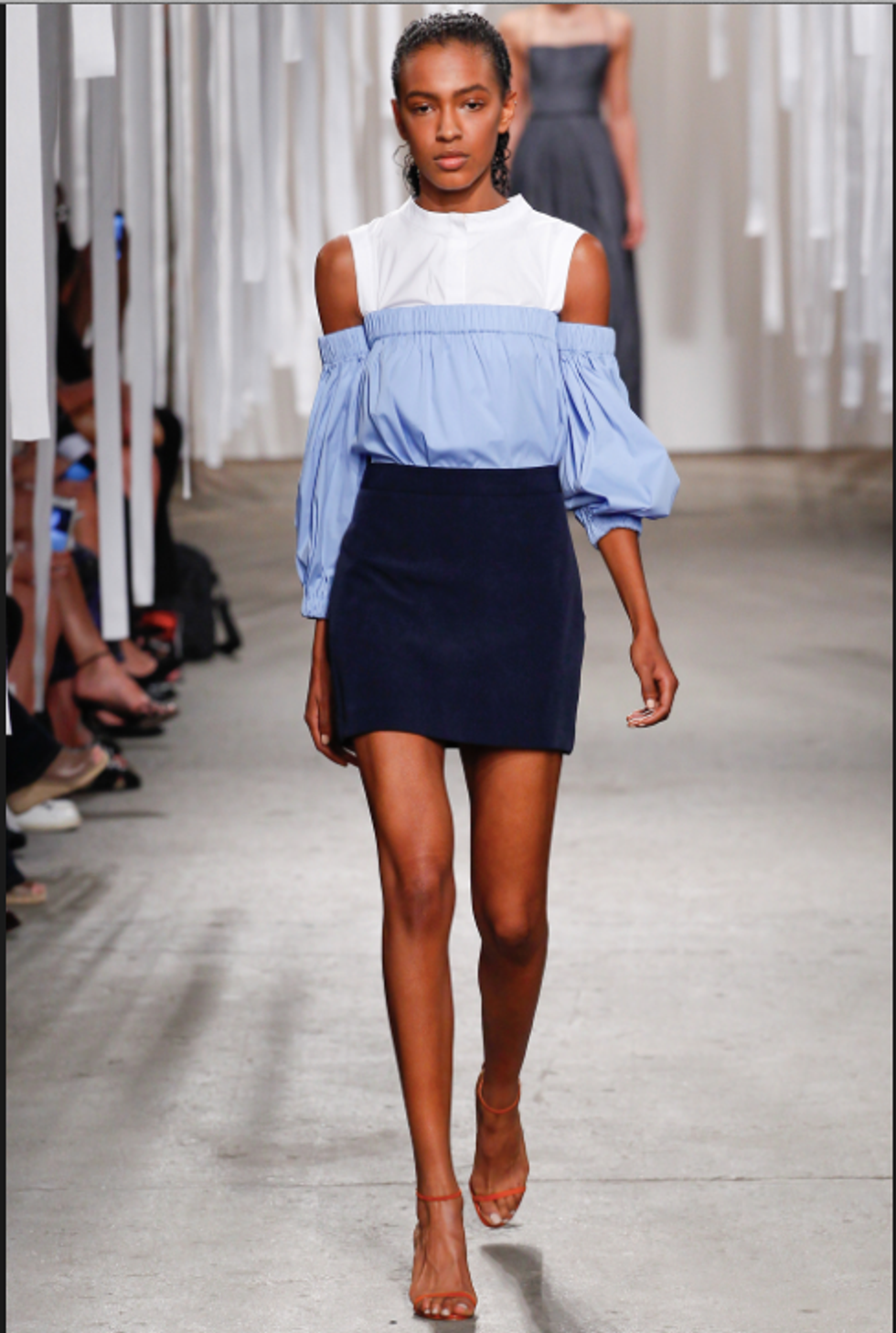 Simple and sexy looked great at Milly.
We're seeing lots of fringed moments and this printed skirt at Alice + Olivia really gave us the fever for a trip to the southwest.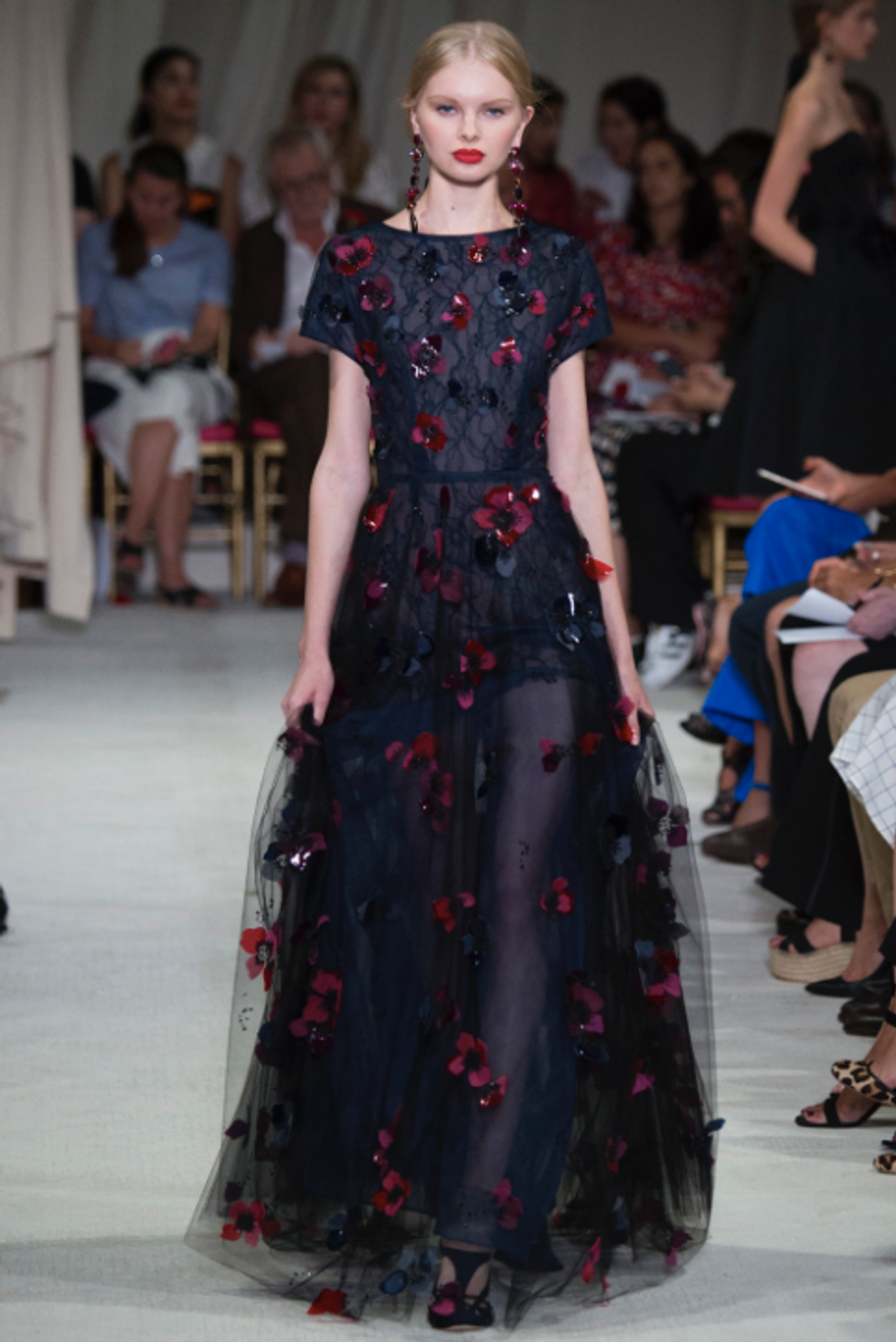 Peter Copping's second show for Oscar de la Renta was devastatingly gorgeous. Now this is what style looks like.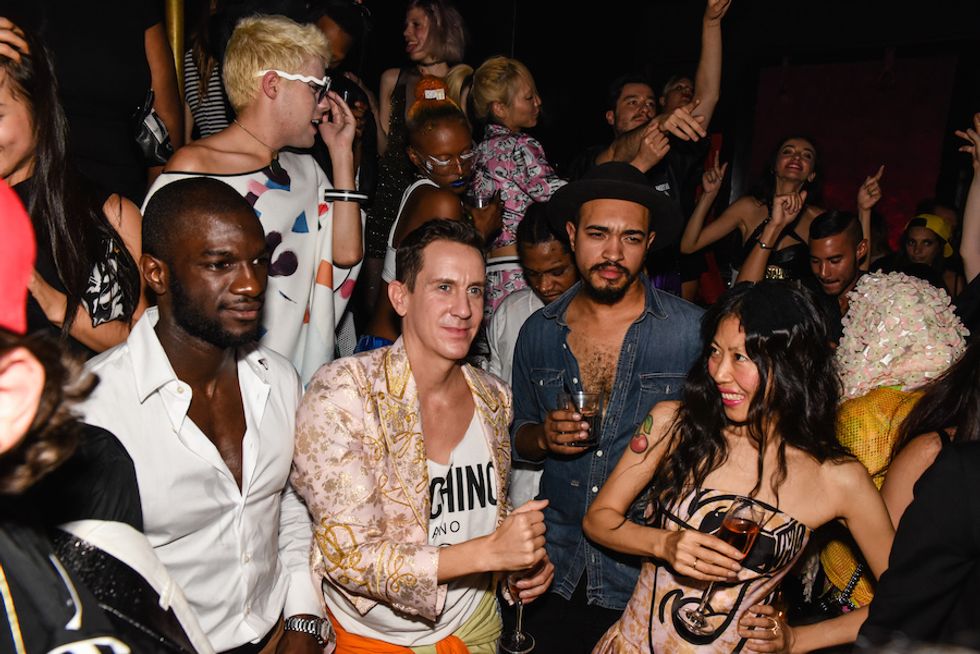 Jeremy Scott is a busy man. Last night he hosted both the NYC premiere of the documentary
Jeremy Scott: The People's Designer
and one of his signature blow-out after parties. (Stop by our party and issue signing with him tonight at the Moschino store with Tumblr).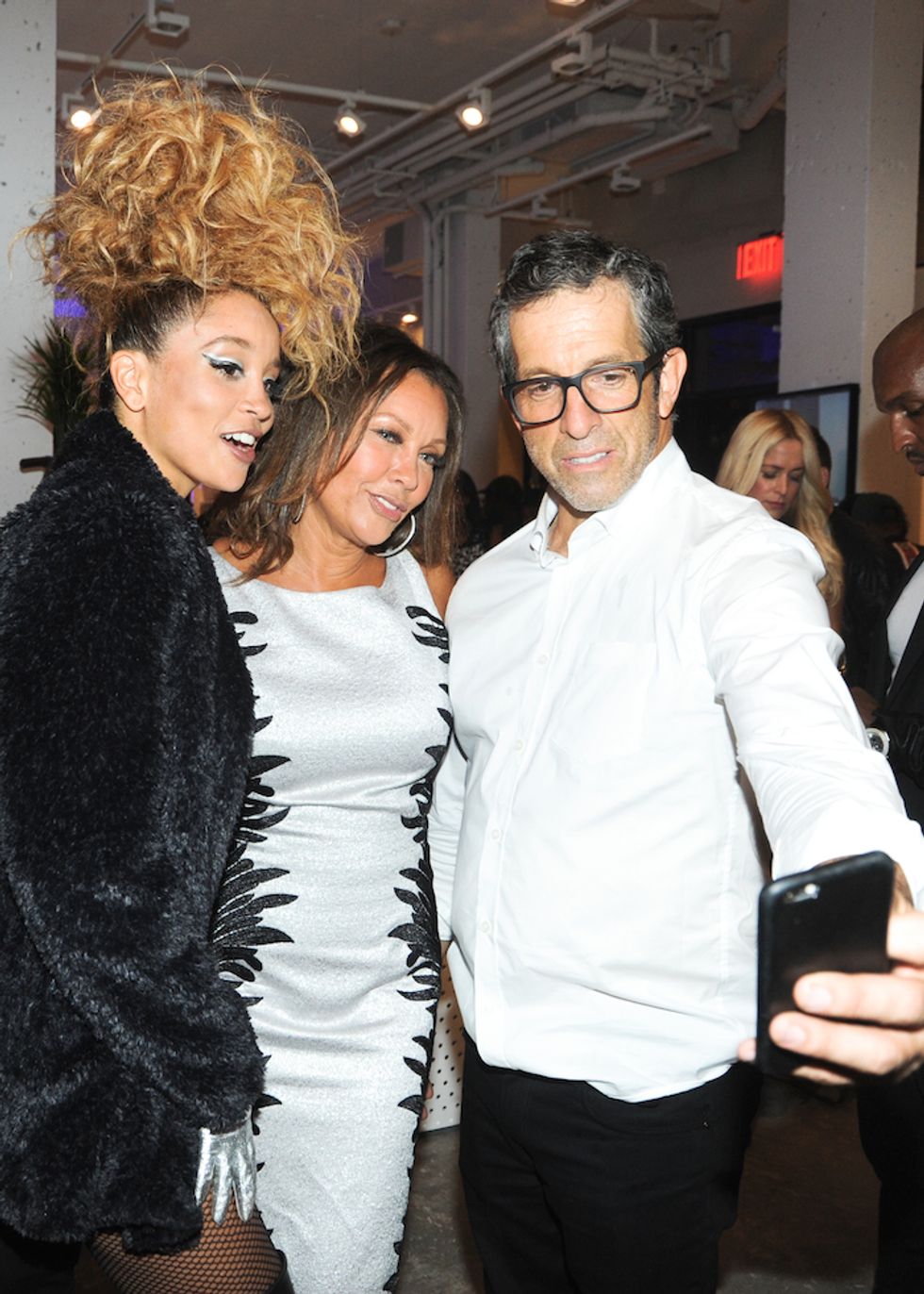 Kenneth Cole hosted a party at his Bowery store, and here he is taking a selfie with gorgeous mother-daughter Jillian Hervey and Vanessa Williams.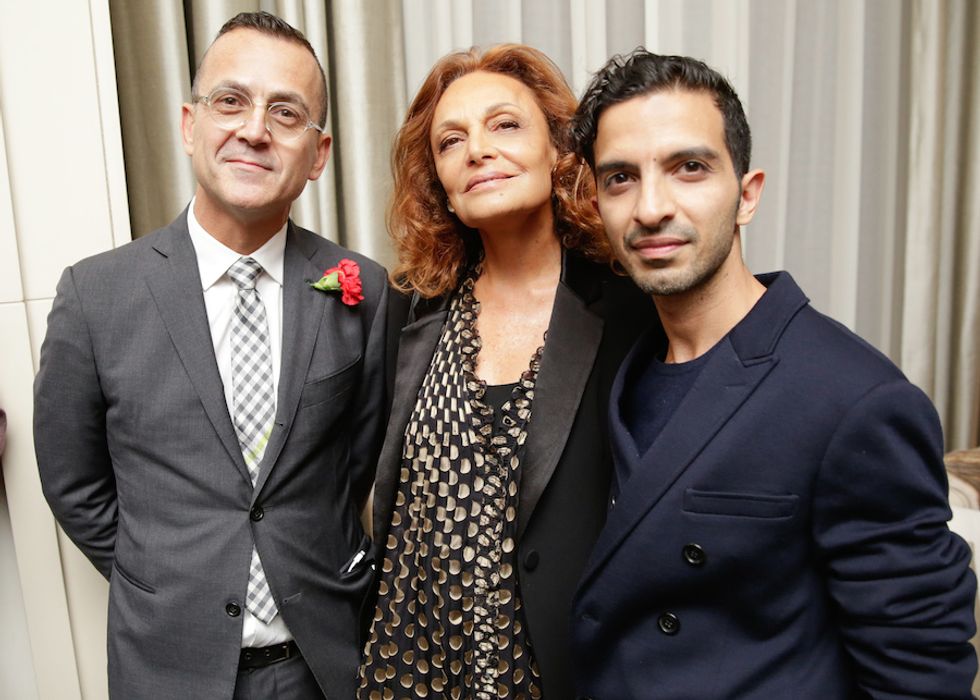 Business of Fashion hosted a party to celebrate their new BoF 500 at the Edition Hotel. Here's
fabulous BoF editor-in-chief Imran Amred
with CFDA's Steven Kolb and DVF who co-hosted.
Runway photos from Voguerunway.com . Event photos from BFA.com