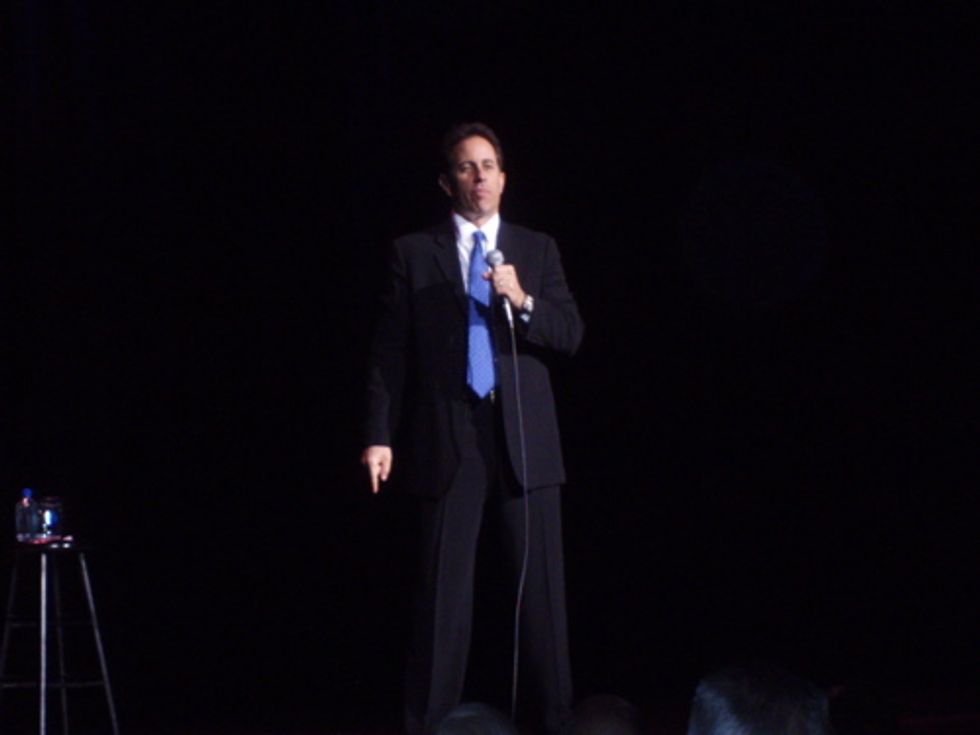 If you read the Mr. Mickey blog you know that we're pretty shameless when it comes to starfucking although our taste is pretty esoteric. We have no desire to hang out with Madonna, we want Phyllis Diller! Anyhoo, Atlantic City is a great place that still gets some of those great old Rat Pack types like Wayne Newton, Engelbert Humperdink and Don Rickles. Of course they also get some cute young types too -- MM has seen Dannity Kane with Pussycat Dolls and Christina Aguilera at Boardwalk Hall! Anyhoo here are some cute star spottings during Mr. Mickey's weekend at the Showboat Hotel & Casino on the Boardwalk.
MM was nervous about seeing Jerry Seinfeld's show at Caesar's Palace. Jerry isn't exactly Kathy Griffin if you get MM's gay drift, but Jerry was pretty hilarious! And he looks pretty great for 54. Sex bomb Carmen Electra hosted a party at Harrah's super glamorous pool and the kids went crazy. Carmen was happy to take pictures and chat with everyone and the muscle pumped, hair-gel-loving Jersey boys were drooling! Harrah's is really working it with their new 40 story tower and the pool covered by a crazy geodesic dome. The Borgata is next door which brings in tons of hipsters (if you consider a hetero cigar smoking poker player a hipster) and their new Water Club expansion is about ready to open.
Pop princess turned Broadway Baby Deborah Gibson wrapped up a three week run with her show Broadway Goes Pop at Harrah's (in the same theater MM saw Liza Minnelli a few years ago) and Deborah is an old showbiz pro and she's only in her mid-30s. The crowd went crazy for big old '80s hits (Michael Musto and MM included!) and Deborah showed off her stage chops with some classics from the old white way. Meanwhile she looks amazing and was with a super hot guy at the Showboat Gospel Brunch the day after her show closed. Stay tuned for some more celeb stories and snaps from Memorial Day weekend!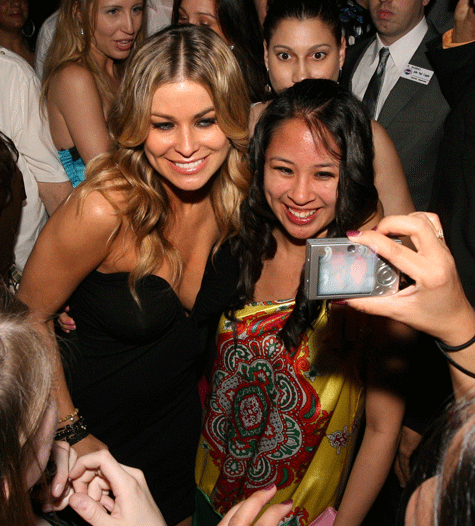 Carmen Electra at Harrah's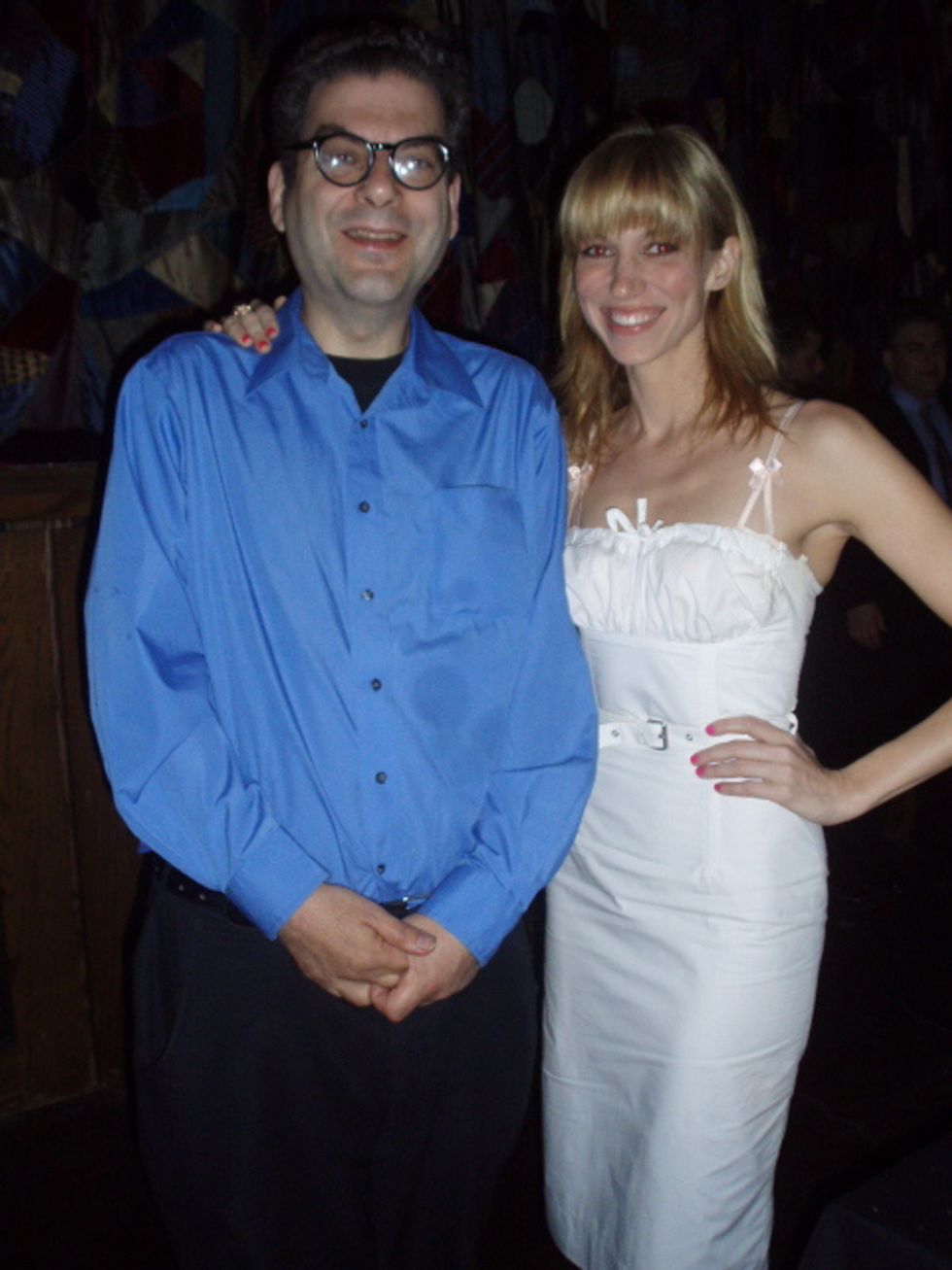 Michael Musto and Deborah Gibson