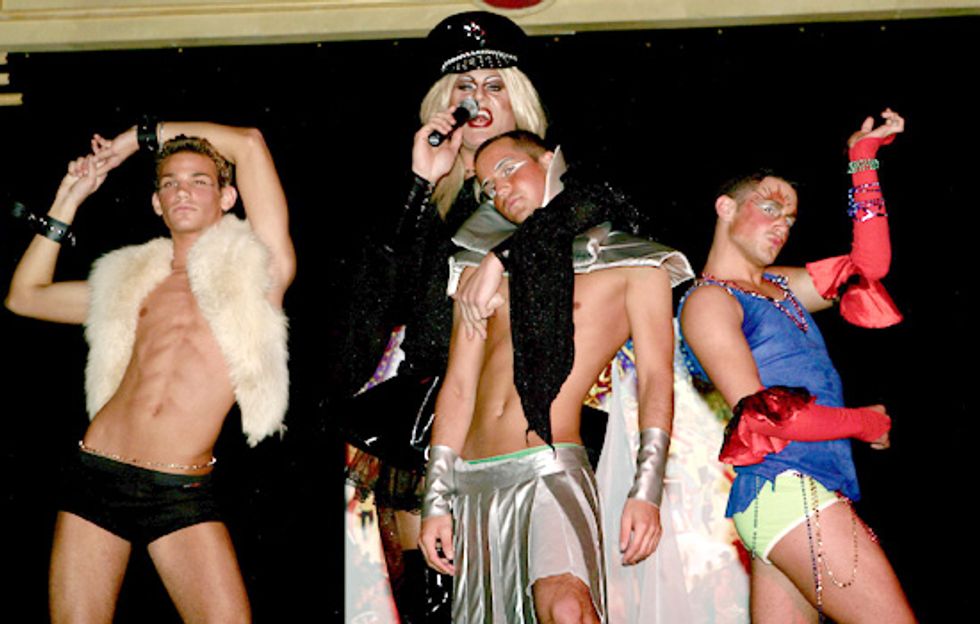 Mr. Mickey was honored to be a judge in the first ever Mr. Gay Philadelphia contest this past weekend. Oh it was a gala affair and you can check out lots of photos in an upcoming installment of Party Snaps here on papermag.com. But as a teaser, here is a shot of hostess Brittany Lynn and her delightful dancers (from left) David, Dominic and Michael.
The pageant was held at the gorgeous Wig and Mask Club and MM's fellow judges included Michael Musto, Frank Decaro, Will Wikle and a bunch of local gay hotshots! Philadelphia is so much fun for the gays and straights alike. Where else can you wear a period costume, eat a cheese steak and pick up cute boys all in one day? Maybe Colonial Williamsburg but they ain't got cheese steaks kids!!!
Go here to check out info about gay Philly!!!