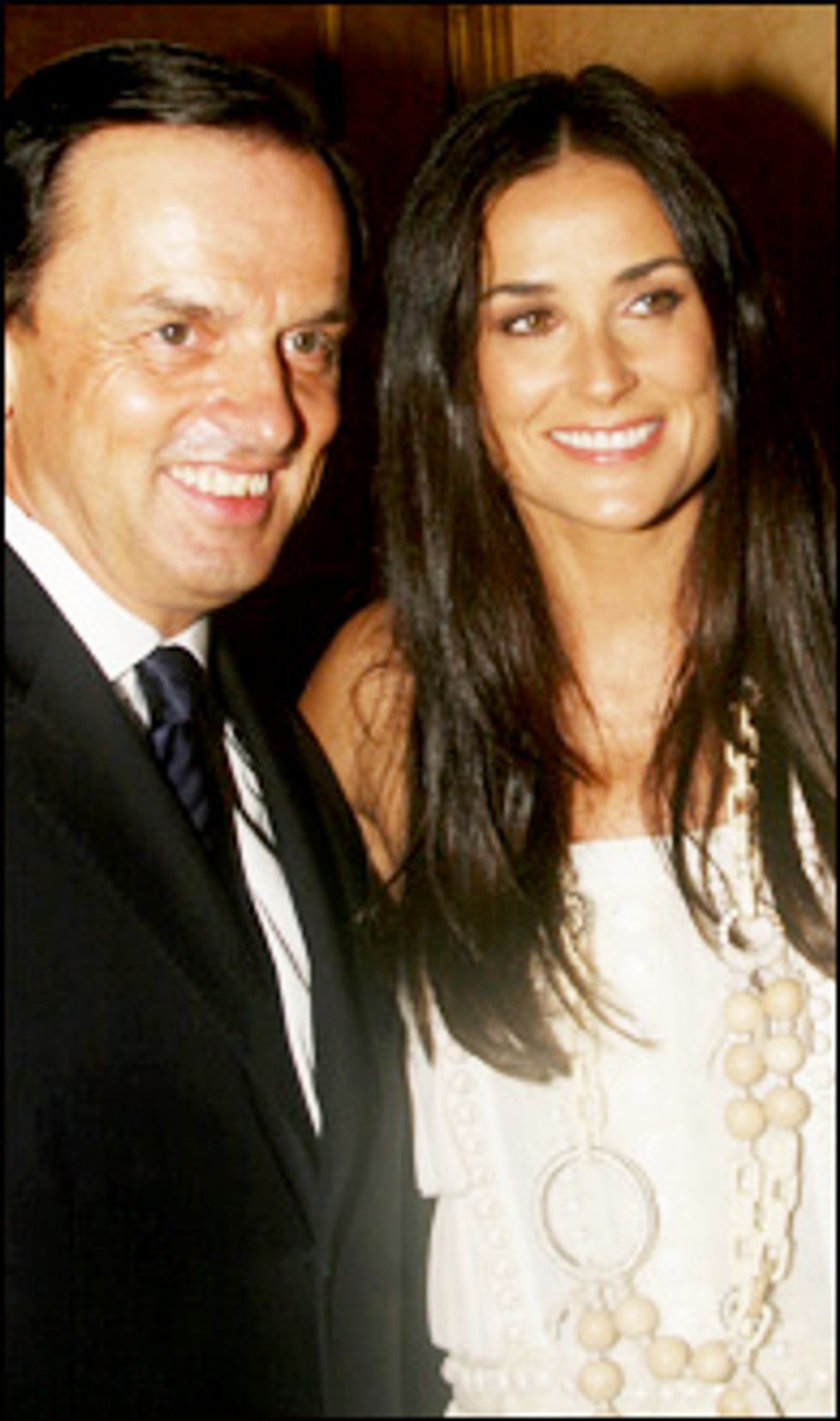 It's only day two of Fashion Week and Mr. Mickey is ready to name his favorite fashion week cutie! Drum roll please!!! Demi Moore! How gorgeous is she? Totally amazing. But what won her this spontaneous yet coveted title is the fact that she's so nice and friendly. Mr. Mickey and his protégé Lynn Yaeger were chatting with Harper's Bazaar's Glenda Bailey and Barneys' Simon Doonan at the Couture Council luncheon honoring Lanvin's divoon Alber Elbaz, and Demi just jumped in and chatted along! She was there with Glenda and the two were seated with Alber along with gorgeous Chloë Sevigny (who told me she's having a tag sale on her block on Saturday!), Linda Evangelista and Iman. What a table of glamourpusses.
So the verdict is WE LOVE DEMI!!!
In other news, Linda E., also quite friendly, was teasing Alber who was messing with the ruffle on Linda's blouse. She playfully pushed his hand away, turned to the mirror to fix it and playfully said, "You don't know ANYTHING about fashion!" Snap!!!
Photo by Caroline Torem-Craig from the Van Cleef & Arpel's Une Journée a Paris event