As 2015 comes to a close, PAPER's own head-boo-in-charge, Mr. Mickey, rounds up his favorite moments from this incredibly exciting year in fashion.
Take it away, Mickey!
Kim Kardashian's Halloween Costume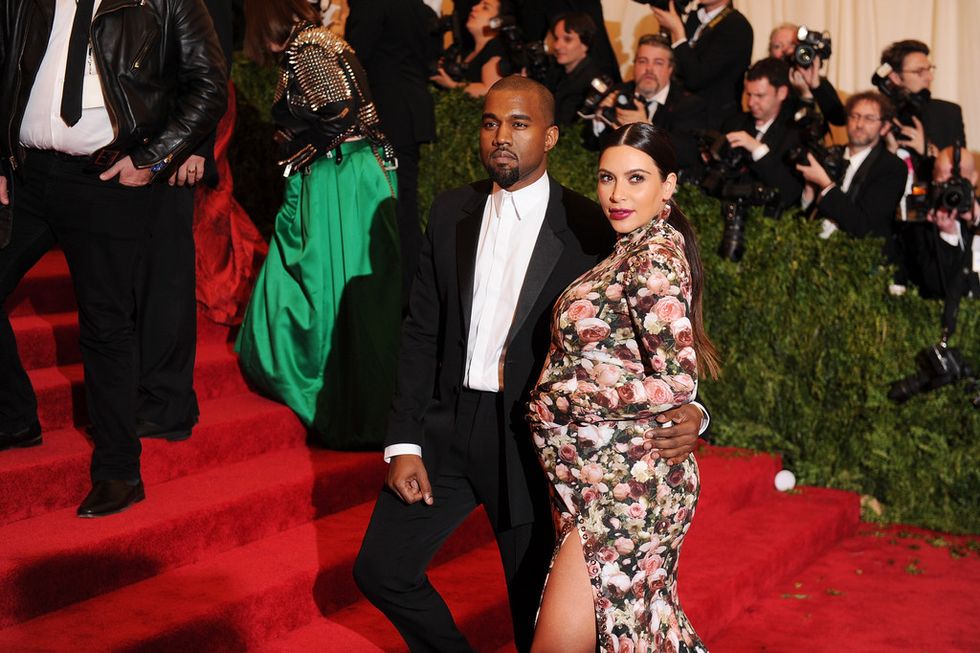 In the frenetic culture of the red carpet, only a handful of frocks have made the media ripples that Kim Kardashian West's 2013 Givenchy gown wore to the Met Ball, when she was über-pregnant with daughter North. The nicest tweets about the dress compared it unflatteringly to Mrs. Doubtfire (including the late Williams, himself.)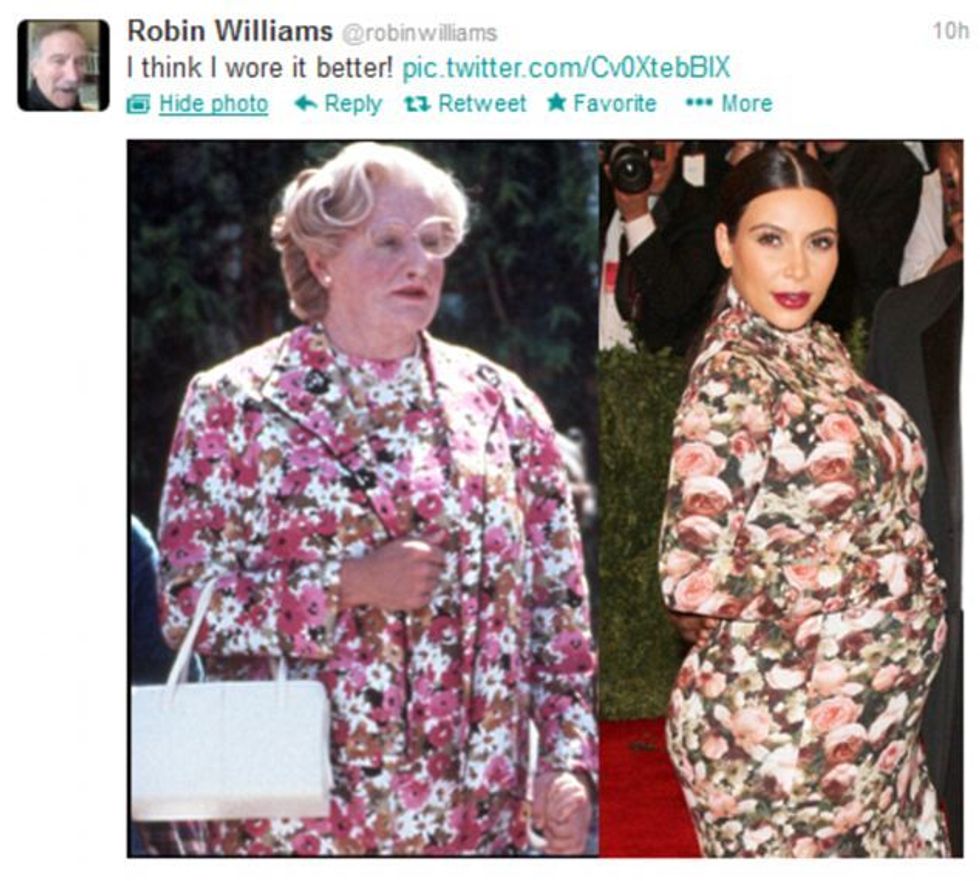 Fortunately, Mrs. Kanye West got her sweet revenge, AND showed off a razor sharp wit, by dressing up this year for Halloween as her 2013 Met Ball self. Suddenly, the gown that inspired a million memes and insults was the punchline of K.K.W's own fashion joke. She hit it home by tweeting this: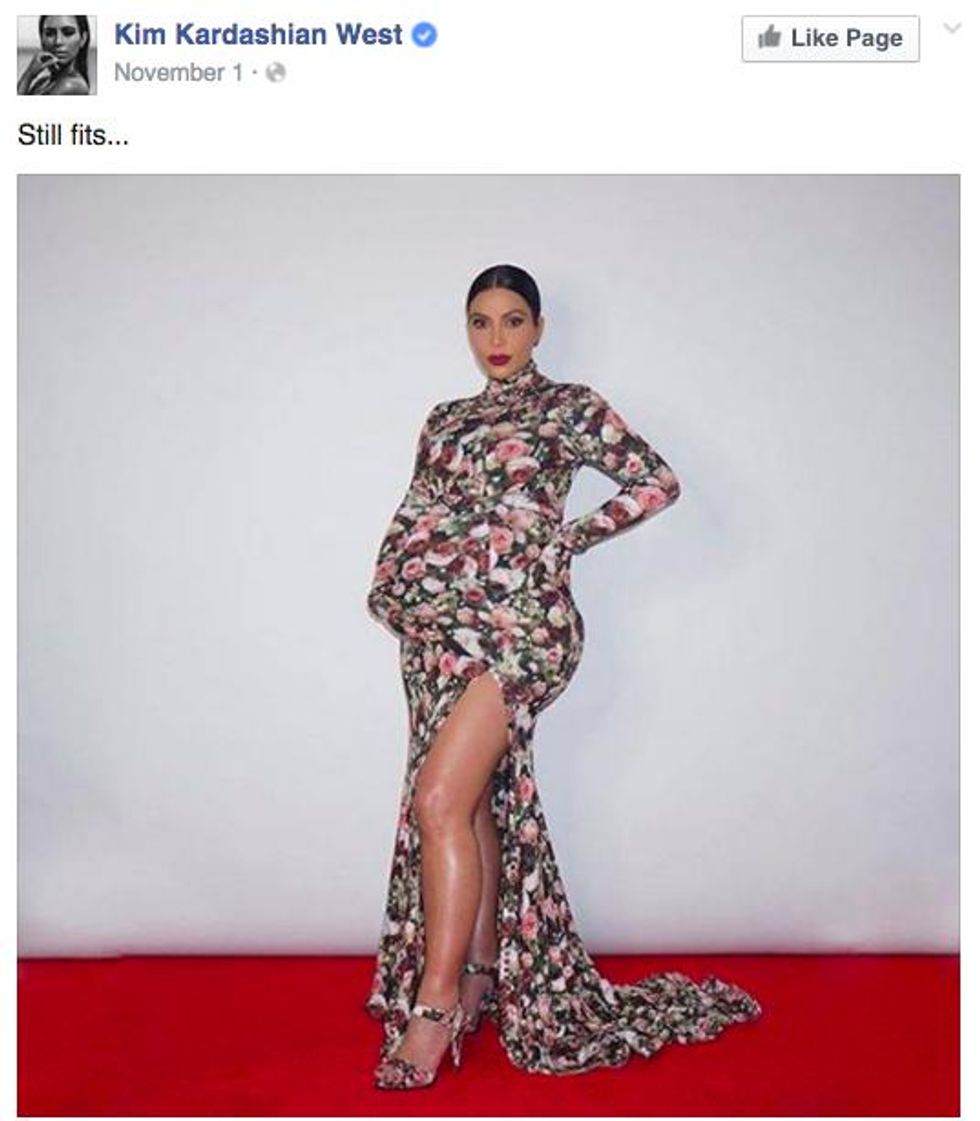 Creative Director Shifts at Top Tier Brands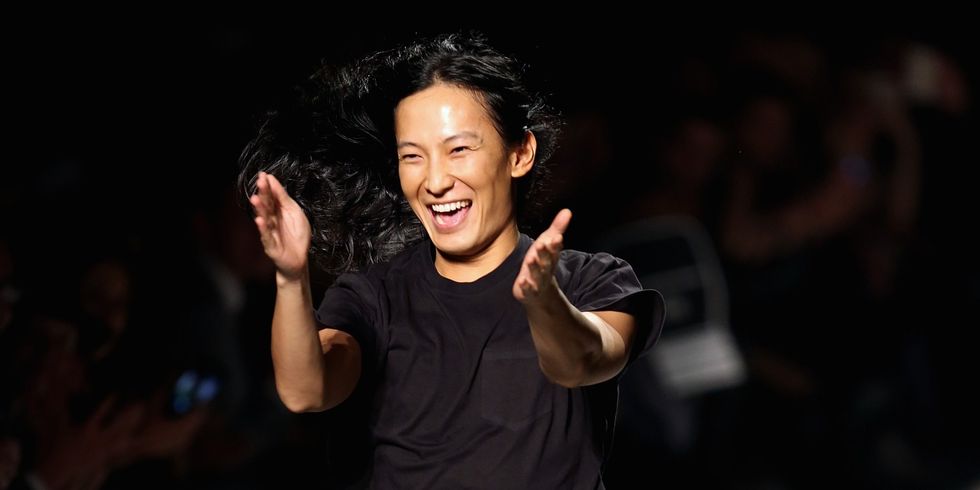 With Alexander Wang l eaving Balenciaga, Raf Simons saying au revoir to Dior, and Alber Elbaz getting the boot at Lanvin, it was a year of top-level exoduses. Demna Gvasalia of Vetements was named Creative Director of Balenciaga, while Dior and Lanvin's C.D. spots remain empty. With JW Anderson as a favorite for the Dior slot (which would make his current position at Loewe available again) and rumors of Phoebe Philo growing restless at Celine, more spikes in the creative director richter scale are likely.

Gucci's Global Takeover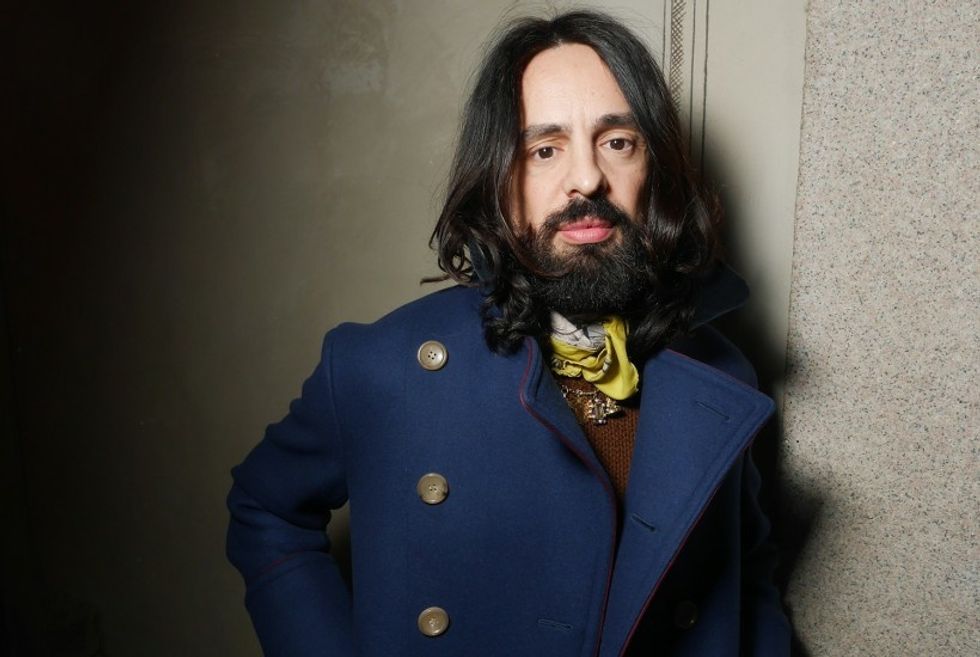 Alessandro Michele
Gucci Creative Director Alessandro Michele spent 2015 making the revered brand the most important barometer of global fashion. Suddenly his nerdy, non-sexy, vintage inspired take of style has eclipsed all other visions as the driving force of fashion, making anything that's not Gucci seem...well, old.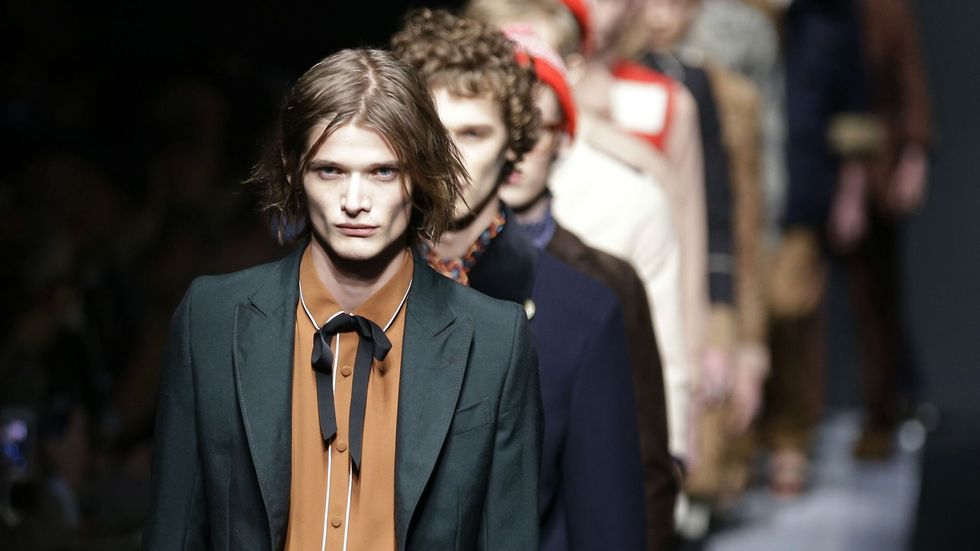 Rihanna's Continued Red Carpet Dominion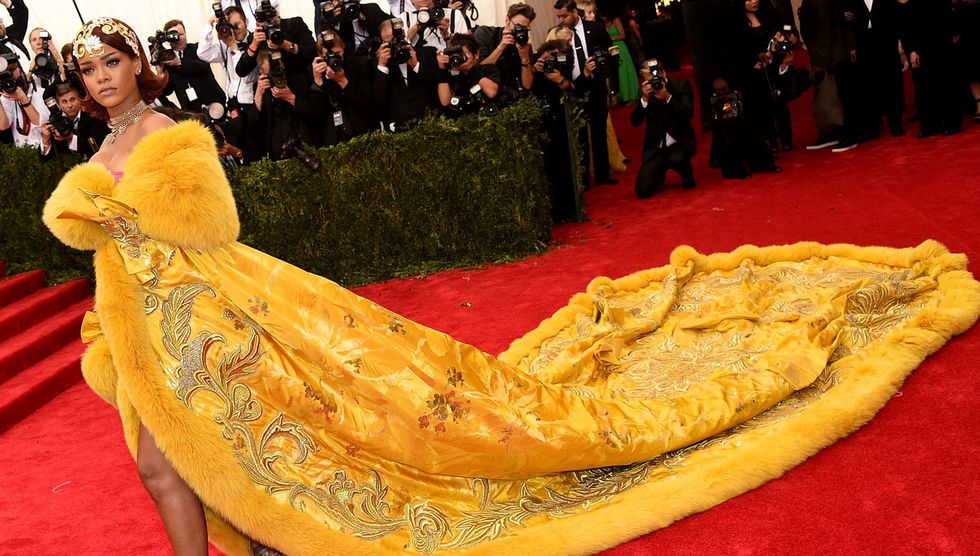 Although no one will probably ever create the red carpet hysteria created by Rihanna's basically-naked Adam Selman dress for last year's CFDA Awards, in 2015 plenty of A-list ladies took on see-through approach, particularly at the Met Ball; Beyonce, Kim Kardashian and Jennifer Lopez served variations of the motif.
Rihanna (and stylist Mel Ottenberg), meanwhile, took a different direction at this year's event, with a super covered up couture gown and mile long cape by Chinese designer Guo Pei, proving (again) that BadGalRiRi is always one step ahead.
Zoolander at Valentino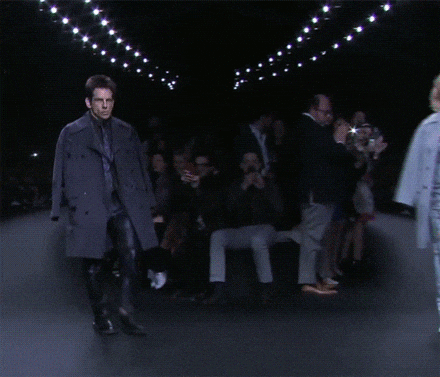 Few fashion brands can top Valentin's icy-chicness, so it truly was a surprise at the brand's 2015 Paris Fashion Week show, when the finale walk was followed not by a designer bow, but a walk-off between the stars of Zoolander (and its upcoming sequel), Ben Stiller and Owen Wilson. The usually too-cool-for-school fashion crowd lost their minds, and social media was awash in glee for the next twenty-four hours.
Tom Ford and Lady Gaga's Collaborative Music Video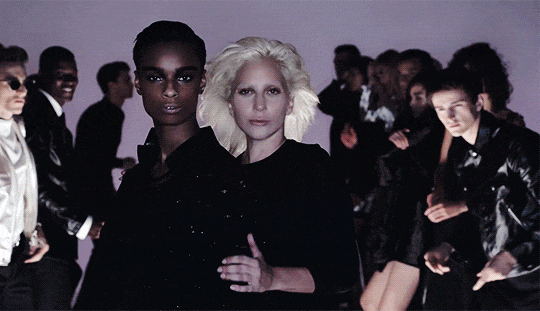 Combating the growing consensus that runway presentations are growing antiquated, Tom Ford tapped Nick Knight--the genius photographer--to show off Knight's pioneering belief that film is the most appropriate way to demonstrate fashion. It helps that Knight and Ford had pop goddess Lady Gaga belting out a stellar cover of disco anthem "I Want Your Love," as she dances with a parade of top models dressed in Ford's new collection.
Givenchy and Balmain Take New York City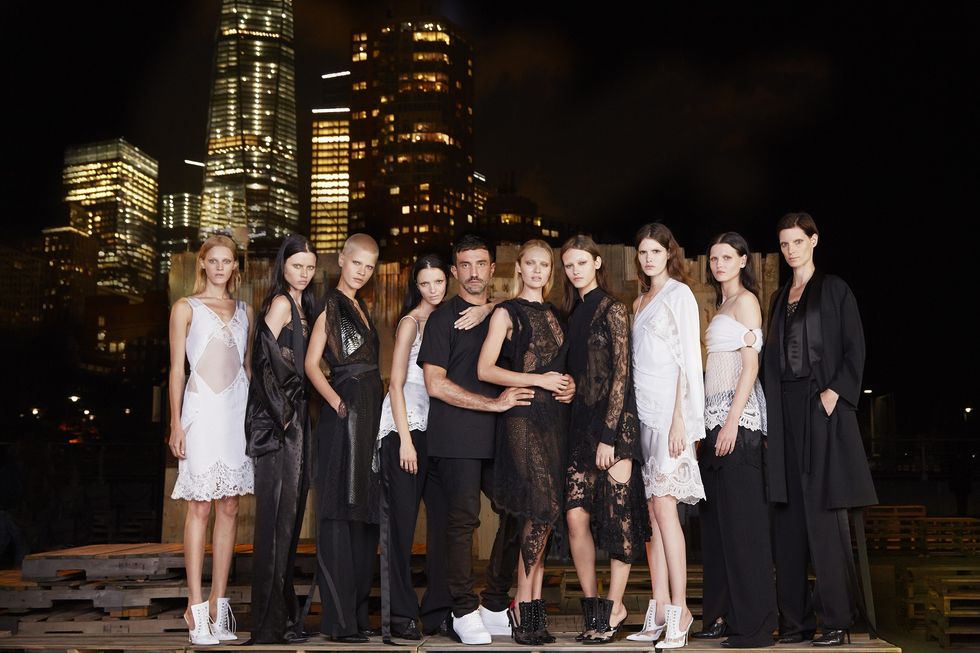 While Paris continues to the be the undisputed capital of global chic, New York City reminded people it's no slouch either, with guest cameos by two of the biggest names in fashion. Riccardo Tisci presented his Spring 2016 collection outdoors in Tribeca in the shadow of the Freedom Tour, as an homage to NYC on the anniversary of the September 11th attacks. The beautiful show was a collaboration with artist Marina Abramovic, and was one of the most star-studded events of the year.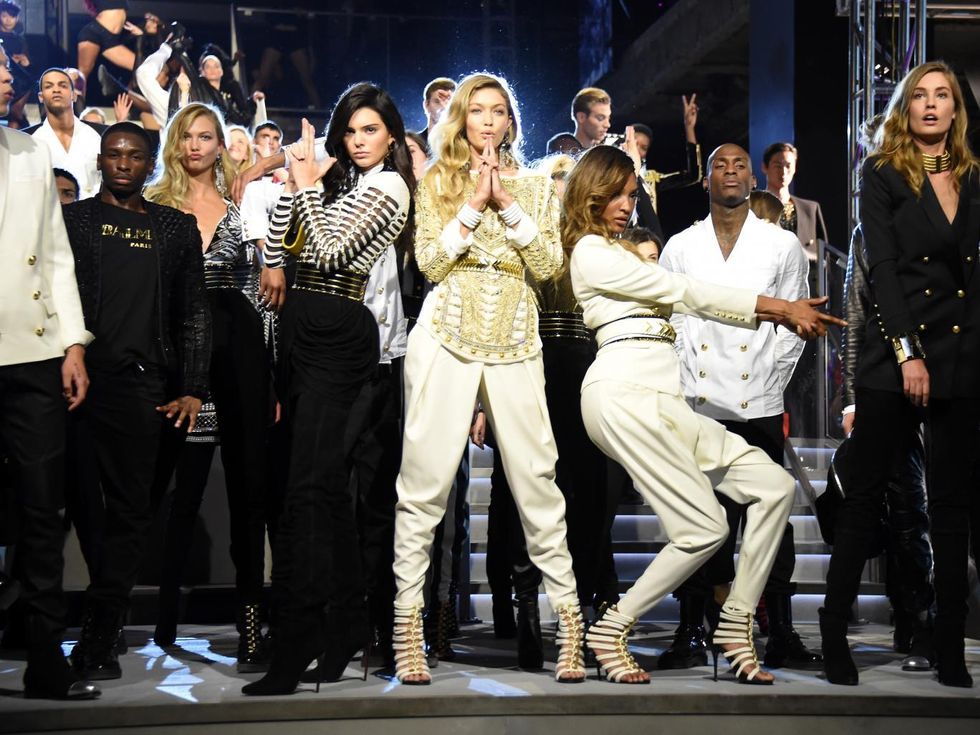 Meanwhile, Rousteing was the latest design star to do a collaboration with fast-fashion mega-brand H & M, and he chose NYC to present the collection which included a celebrity-laden soiree, and a performance by the Backstreet Boys, no less!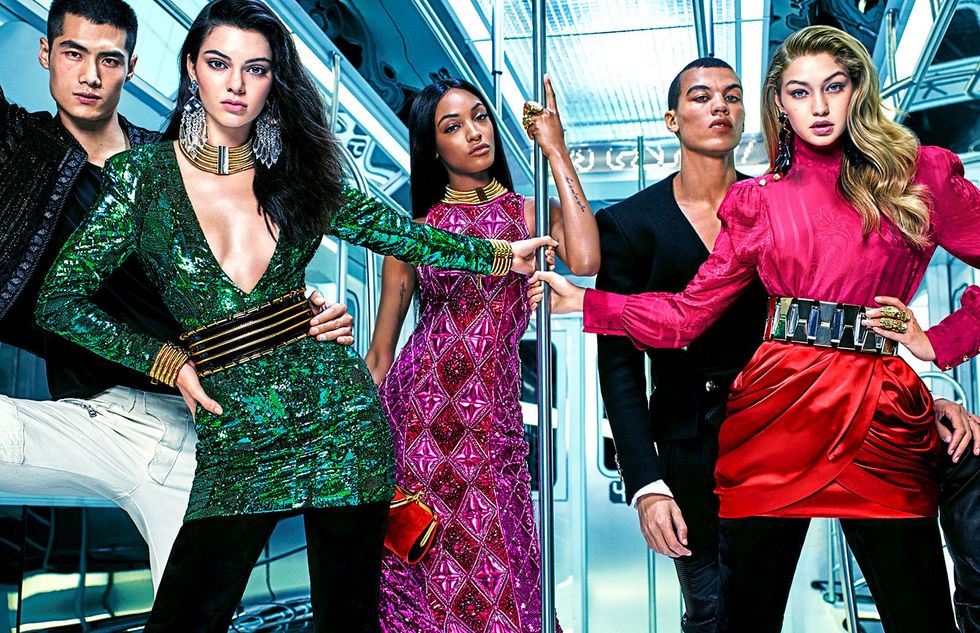 Caitlyn Jenner Debuts in Vanity Fair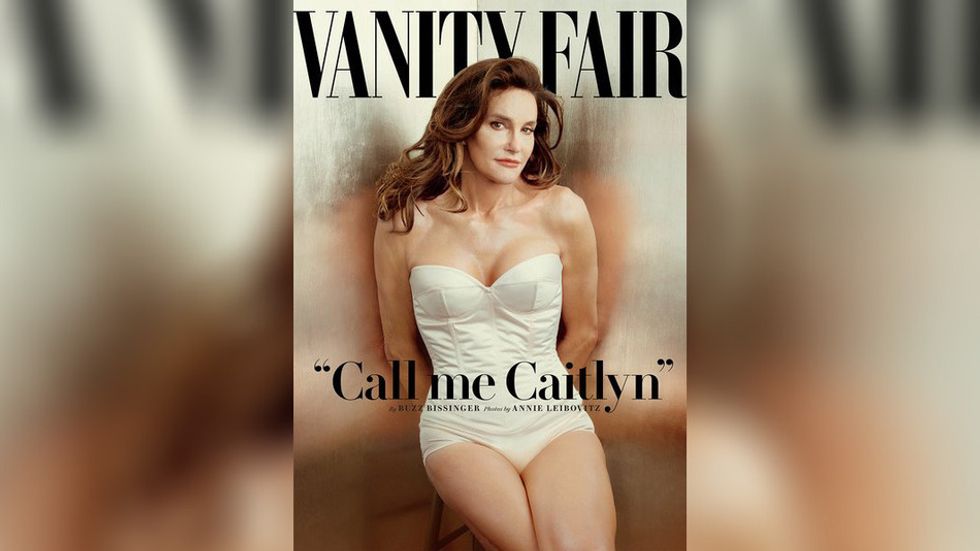 No magazine in 2015 made the splash that Caitlyn Jenner's stunning debut in Vanity Fair magazine made this year.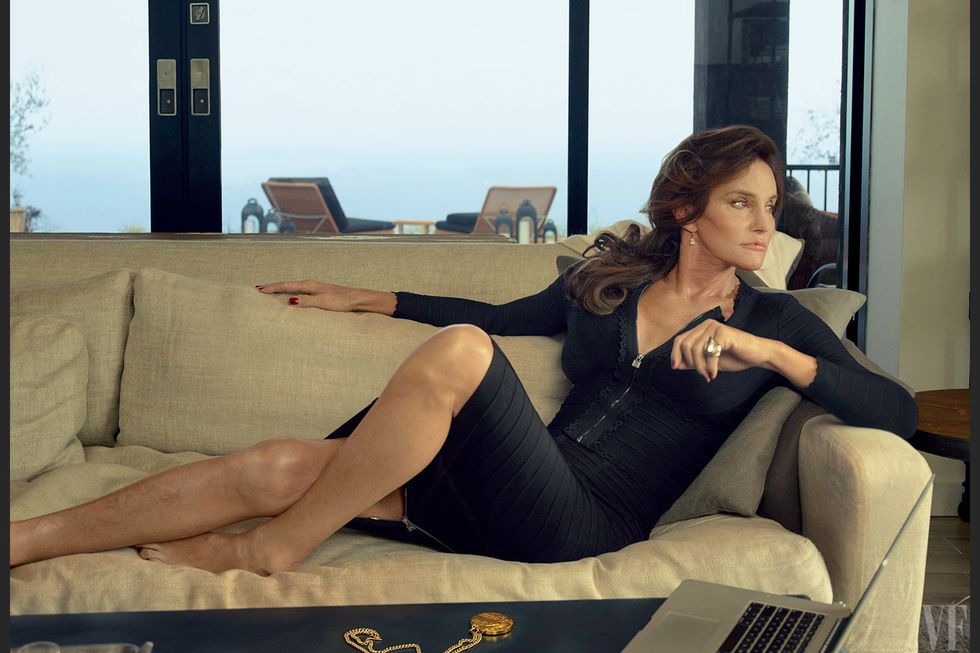 Caitlyn was given the full Annie Leibovitz treatment, with Jessica Diehl styling. Her corset style onesy will go down in fashion history as one of the most legendary editorial looks ever, along, of course, with her stepdaughter Kim's " Break the Internet" dress, and VF's Demi Moore's painted on "birthday suit."

Rick Owens: Peekaboo Dicks and Human Backpacks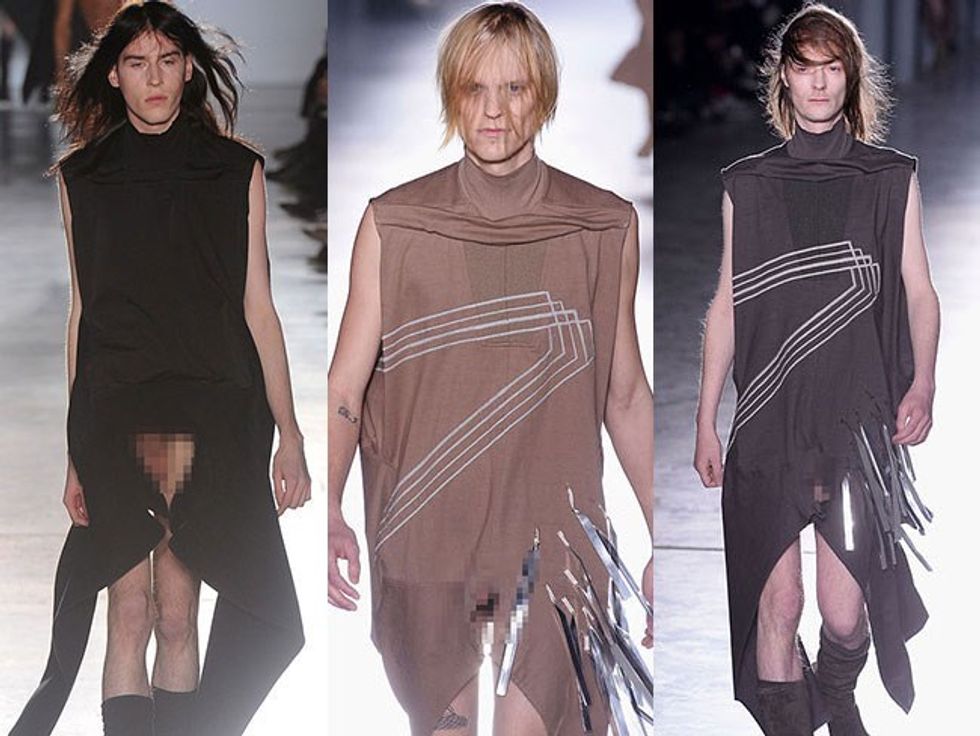 Paris-based designer Rick Owens gets two spots on the countdown this year because he knocked our socks off not once, but twice. Owens started the year off with a floppy bang in January, when his Fall/ Winter 2015 show featured male models wearing ensembles made with pelvic cut-outs, revealing their bare penises.
The fashion world can be a jaded bunch, but social media exploded photos, and debate over full frontal masculinity, a topic that, along with "Free The Nipple" and bare buttocks Insta-censoring, are major points of contention.
The designer ended the fashion year in October by presenting models literally carrying other models in a series of graceful, gravity-defying postures, including some models serving as literal human backpacks.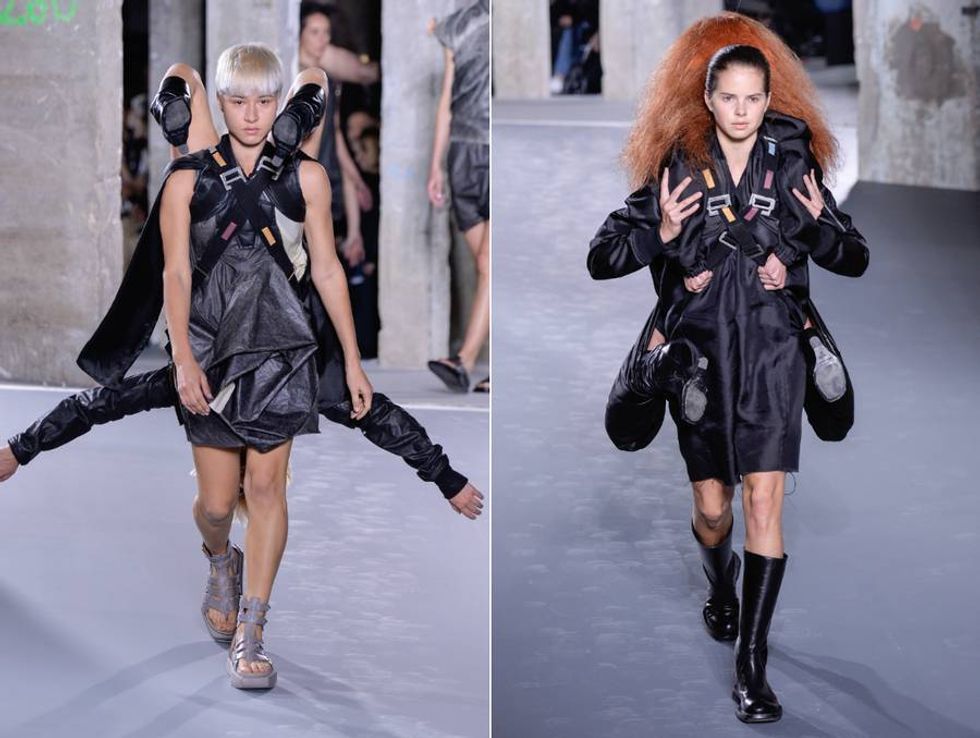 You May Also Like