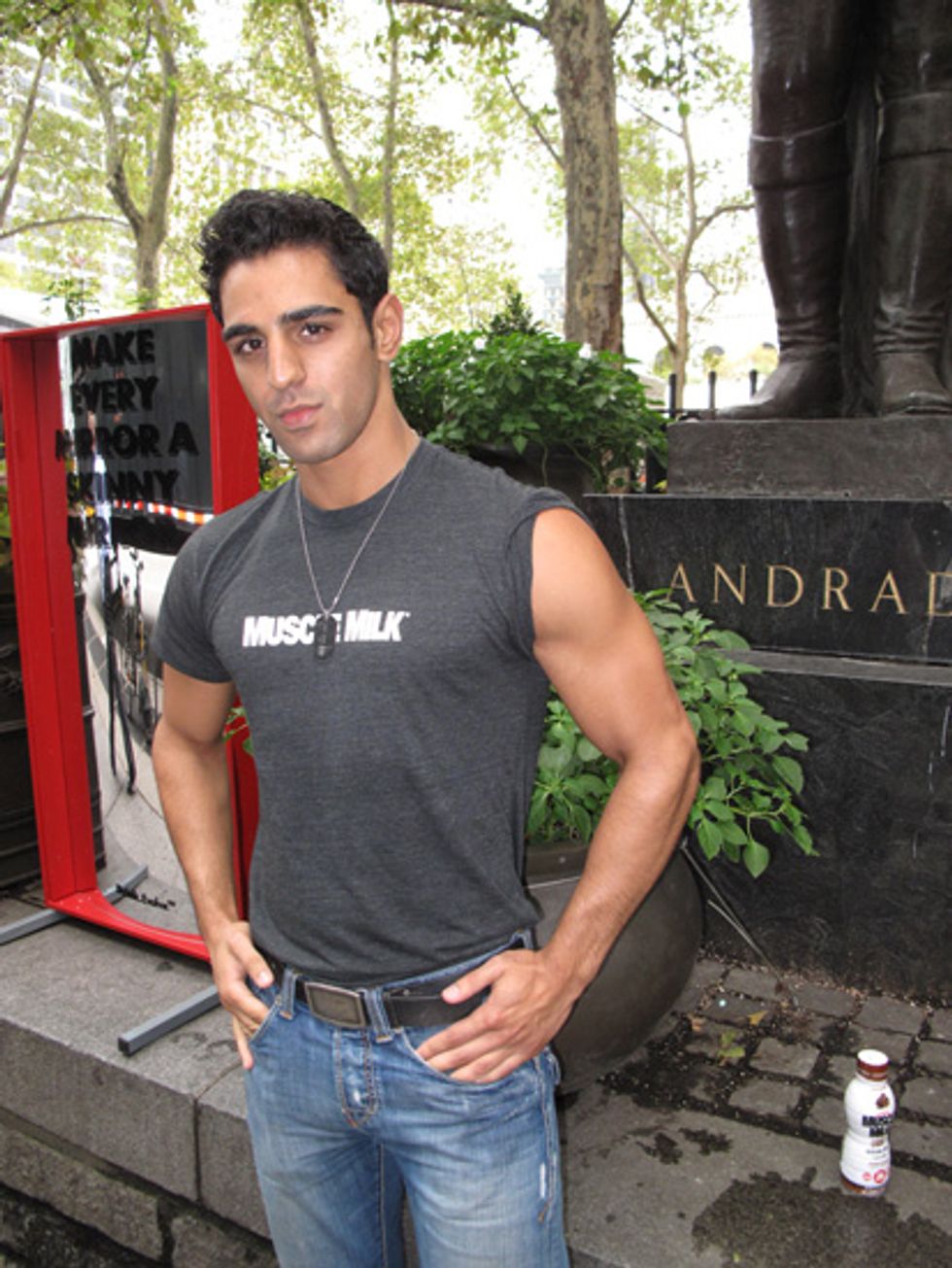 You never who you'll run into around the tents at Bryant Park, and last week Mr. Mickey was lucky to run into model Rishi Idnani who was working for the supplement Muscle Milk, handing out samples and charming pedestrians with his dark good looks and bulging muscles. MM stopped and did a hard-hitting interview with Rishi to find out the secrets behind his physique, how he's actually a smarty-pants and which woman has a body to die for.
How did you end up being the Muscle Milk Man?
I found a casting on nycastings.com looking for an extremely fit, 21-28 year old male who is extremely outgoing and great with people. Since I was in L.A., and missed most of the castings for Fashion Week, and had mainly late afternoon classes, I decided to direct submit myself and got a call within one hour that I was booked for this job!
>Why don't you give out the MM in a speedo?
I would have no problem giving out MM in a speedo, but MM was trying to promote a healthy lifestyle drink for people who want to look good and feel confident in their clothes and not really "muscleheads." That is why you see me in a simple cotton black T-shirt and fitted jeans. Maybe next year. I've been known to go to beaches in speedos...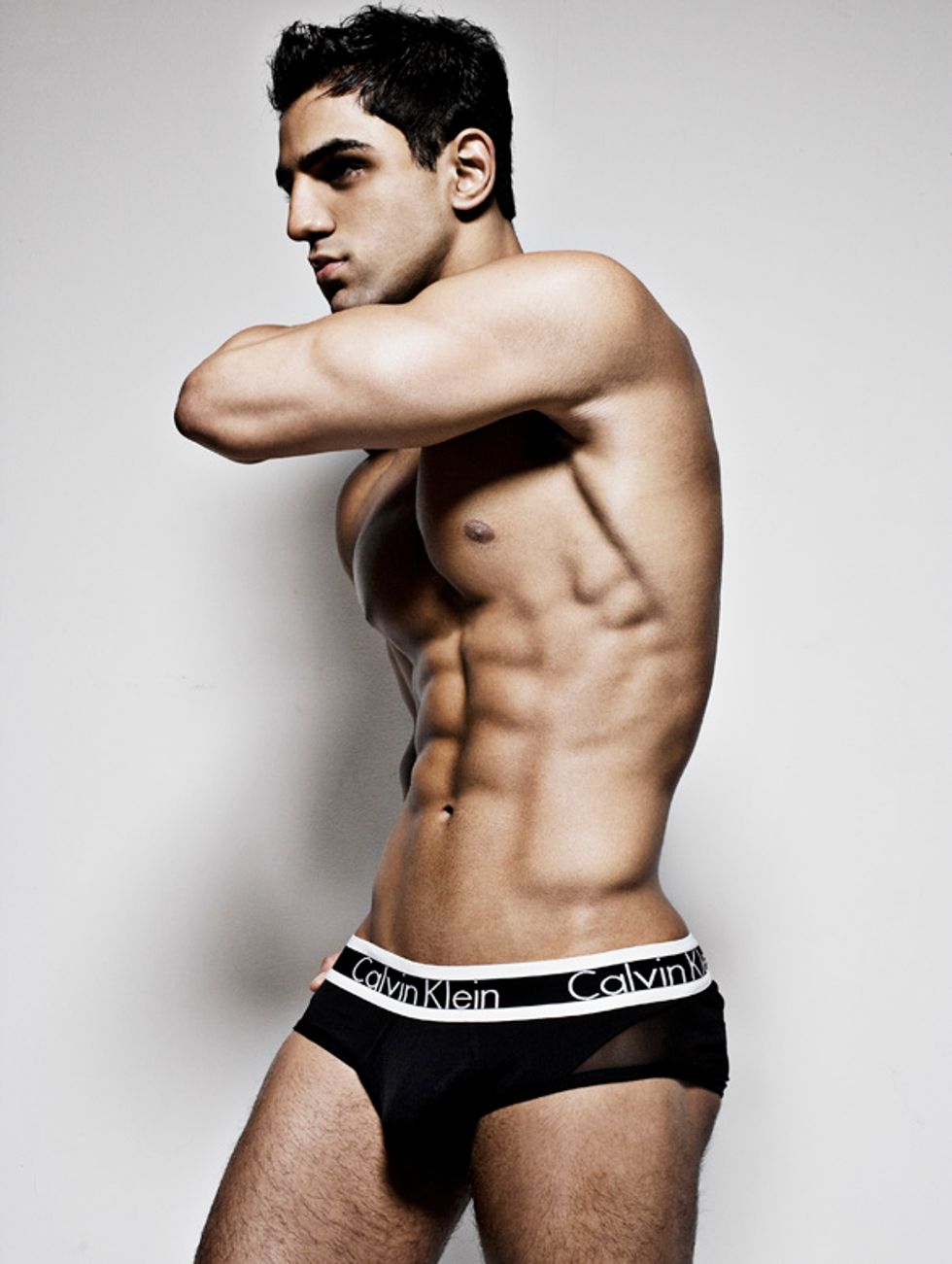 What do you think you're most perfectly developed muscle is?

I believe my chest and abdominal area are tied in this category. I hardly pay attention to these muscles in the gym, but they still naturally develop with all my other exercises. I'm very active and love playing sports, which definitely contribute to my developed muscles.
You're a smart man who's working on two degrees. Do people not take you seriously because you're so gorgeous?
Well, I am currently working on two bachelors degrees at the moment and anticipate receiving a master's one day perhaps. However, I believe when people hear me speak, they completely change their initial opinion about me. Not all models are mimes.
Where are you from?
I am originally from North New Jersey and attend NYU.
You have a perfect body. Which female celebrity do you think has the perfect body?
Thanks for the compliment, but have you seen Eva Mendes in those unforgettable Calvin Klein ads?! I believe she has the perfect healthy toned body with great curves. It goes to show that women don't need to starve themselves to have an unbelievably attractive body.