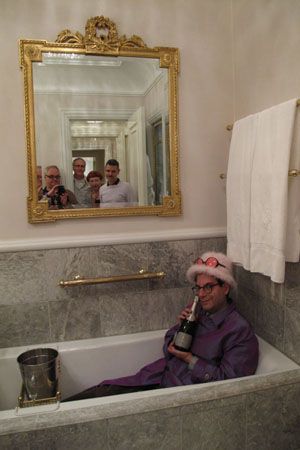 You regular readers of Mr. Mickey know that MM belongs to a nutty movie club with New York fixtures
Michael Musto
,
Lynn Yaeger
,
Angelo Pitillo
and
Lee Kimble
. Well, the club was mentioned recently in a
New York Times
piece about Michael, and it was seen by the publicist for the swanky
St. Regis Hotel
. We downtown denizens were soon hustling up to midtown to have movie club in a suite at the St. Regis!!! Ah, the glamour. Read more about it (and see more pics) at
Michael's La Daily Musto blog
.