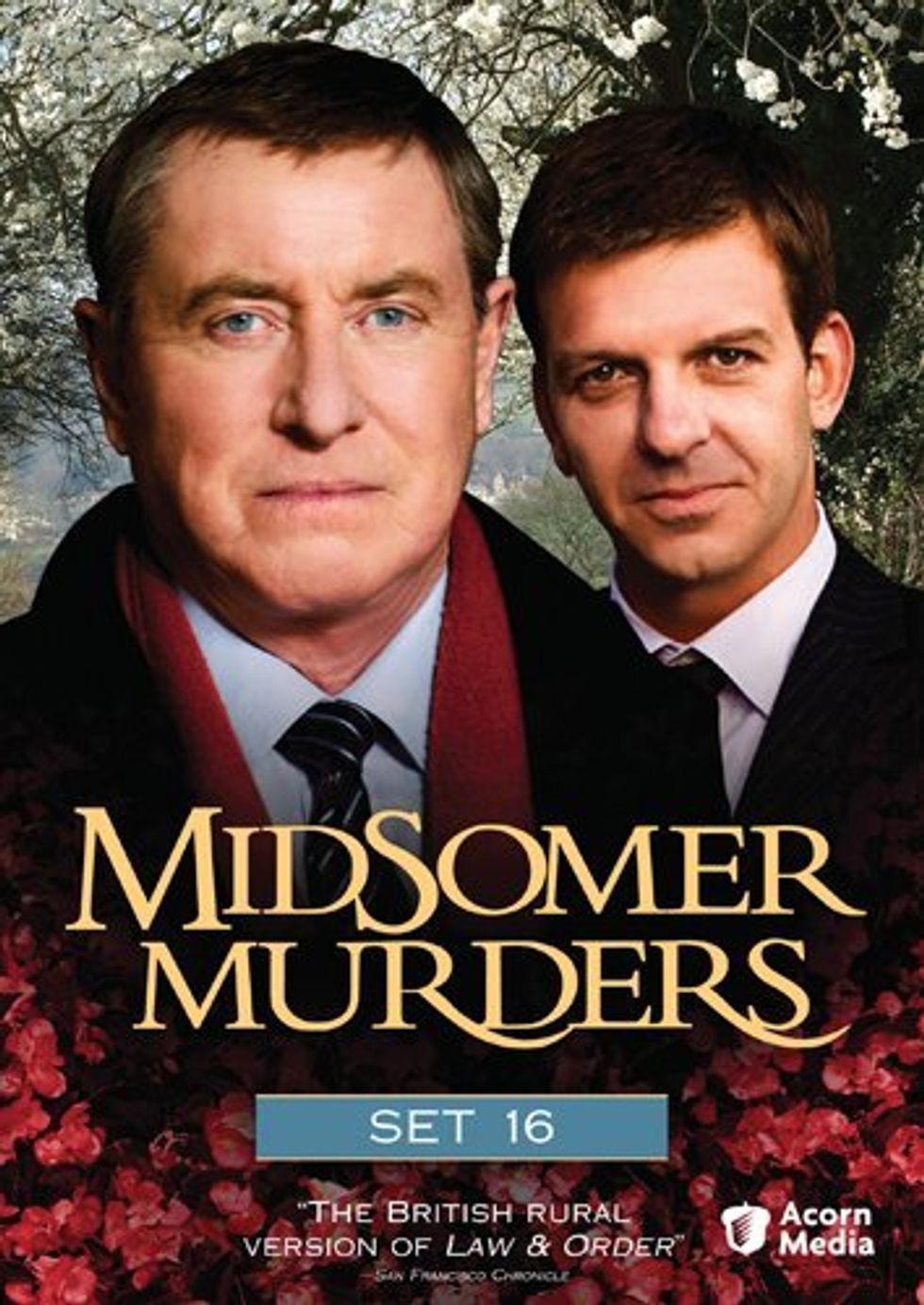 Out on DVD this week is
Midsomer Murders Set 16
(Acorn Media) -- four marvelous new mysteries based on 
Caroline Graham
's books about macabre murders in the cozy English country villages of Midsomer. Actor
John Nettles
, who  expertly plays the irascible detective chief inspector Tom Barnaby calls it (during a charming audio commentary on one of the discs): "
Agatha Christie
on speed." In episode
Midsomer Life
, the discovery of a dead man in the woods sets off a murderous chain of events set around a local magazine.
The Magician's Nephew
is a wonderfully bizarre stew of satanic cults, hidden manuscripts and poisonous toads.
Days Of Misrule
features a team-building military exercise during Christmastime that is interrupted with bombs, murders, and an unsavory young man thoroughly hated around town.
Talking To The Dead
, my favorite of this set, involves mysterious disappearances, a visiting "ghost hunter" (
Jeroen Krabbe
) and a forest haunted by the ghosts of monks. With
Jason Hughes
as Barnaby's trusty detective sergeant Ben Jones and the lovely
Jane Wymark
as Barnaby's wife as well as scores of great British character actors.