We all know that positive body image begins when you're young, so it's reassuring news that Lego and the makers of Barbie have just revealed expansions of both their product lines with the introduction of disabled figures and three new body types, respectively.
Yesterday, Lego unveiled a figure in a wheelchair at the Nuremberg Toy Fair, as part of a new set that will go on sale this coming June thanks to last year's #ToyLikeMe equality campaign. And while the company has yet to formally announce the move, there have additionally been rumors of a figure that comes with an assistance dog somewhere in the works -- much to the delight of a number of online petitioners who have been urging the toy giant to expand their range of figures, so that young disabled people could also have positive representations of themselves at play.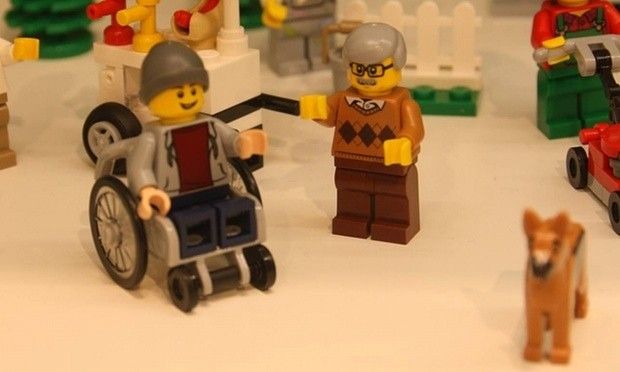 photo via Promobricks
And the same concept applies to Mattel, the makers of the iconic Barbie doll, which has oft been a focus of criticism for perpetuating an impossible body standard for young women. So it's encouraging to see them move in an alternative, more inclusive direction, as earlier today, the company announced that they will be expanding their line of "Fashionista" Barbies to include three new body types -- tall, curvy and petite -- and in seven different skin tones, 24 hair styles, 22 eye colors and flat feet, no less.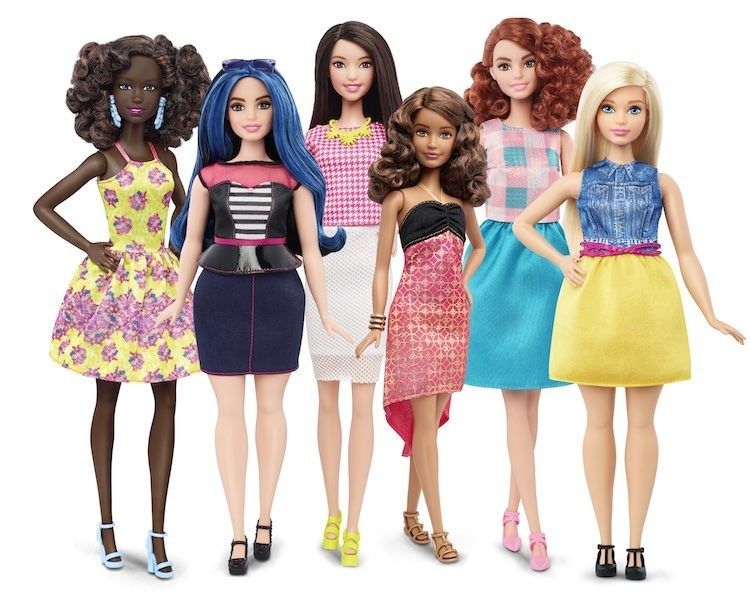 "These new dolls represent a line that is more reflective of the world girls see around them – the variety in body type, skin tones and style allows girls to find a doll that speaks to them," Evelyn Mazzocco, Senior Vice President and Global General Manager Barbie said. "We believe we have a responsibility to girls and parents to reflect a broader view of beauty."
The new dolls are already available to preorder on Mattel's website and are set to launch in major toy stores internationally this Spring.