Experimental pop act, Mood Killer, is out there. And that is exactly where they like it.
Mood Killer's unique brand of queer alt-pop is bizarre, confrontational, and political with a sound that is cross between Animal Collective, Hot Chip, and Marilyn Manson. A self-described "lovesick tyrant," Mood Killer's latest video for "Drag Me In Place" is a neo-Dadaist explosion of melting lyrics, wavy graphics, and dancing musclemen. Mood Killer's wild eyed disembodied head frenetically bangs around a black void as warbling basslines wind up like a dark carnival vamp. "Drag Me in Place" is reminiscent of a campier "Nothing Compares 2U," with Mood Killer's piercing stare seldom deviating from the viewer.
Related | Marilyn Manson Shows Us His Soft Side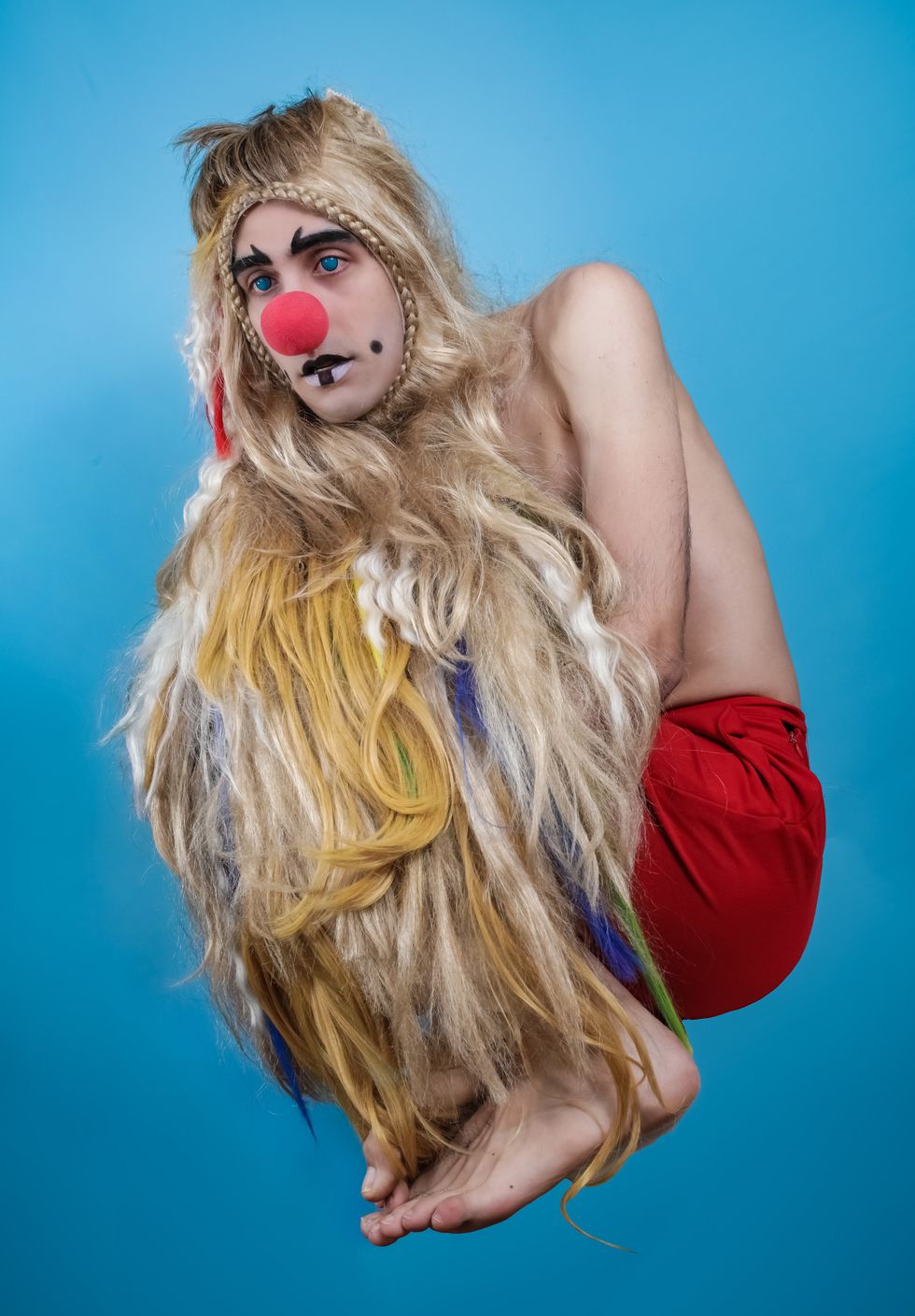 "'Drag Me In Place' came out of the anger and joy I've experienced from having a body in the Anthropocene," says Mood Killer. "The frustration of wanting to HAVE another body and the joy and despair of wanting to BE WITH another person's body."
"Drag Me In Place" was premiered as a part of queer-film festival, Outfest 2018. Check out the full video, below:
Sign Up For The Morning PAPER