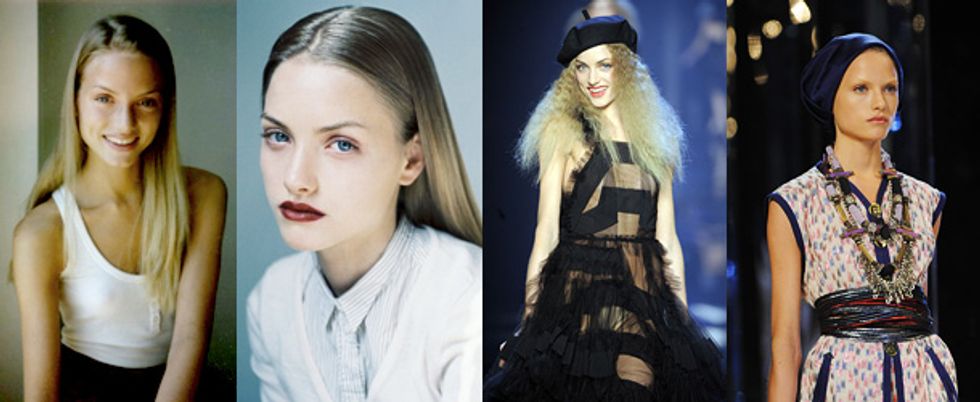 Rumor has it that Worcester, England native Emma MacLaren was originally discovered when the bright-eyed and bushy-tailed stunner arrived to one of her first casting calls completely sans makeup and donning a twee pink ribbon in her hair. Classic beauties like Emma have greatly benefitted from the recent economic crisis as more textbook comeliness tends to trump quirk in ease of marketability –- a key consideration during fiscal downfalls. After all, when was the last time we saw the alien likes of Masha T. opening a show?
With piercing blue eyes and charming acumen, the chirpy Brit deftly transforms from cute pixie (thanks to her endearing dimples and funloving personality) to fierce glamazon (owing to her razor-sharp cheekbones and defined brows). Quite befittingly, Emma recently shot the super feminine Cacharel fragrance campaign with Corinne Day and closed the timelessly chic Bottega Veneta Spring 2009 show in Milan.
Check out the video after the jump.