Male Supermodel Garret Neff is no stranger to the limelight. With superhuman good looks and a resume boasting campaigns for Hugo Boss, Salvatore Ferragamo, Calvin Klein, H&M as well as a bevy of runway shows and endless editorials Neff has earned is status in the industry. Did we mention he's absolutely charming too? 

Neff is now flexing his creative muscles with his new project, a comprehensive men's swim line called KATAMA. With tennis and military inspirations that maintains a masculinity without compromising on cuts and editorial styles, the line is very wearable. The Philadelphia native refers to the influential men in his family as his style inspirations for the line, from the "preppy athleticism of my father to the tailored sharpness of my world-traveling grandfather to the military functionality of my uncle's clothes." 
Check out our #MCM Q&A below with Neff, as well as images of Garret sporting the line, and from his men's week presentation.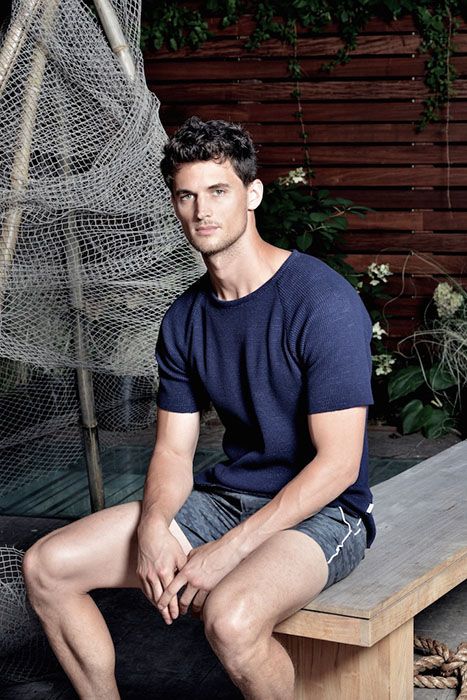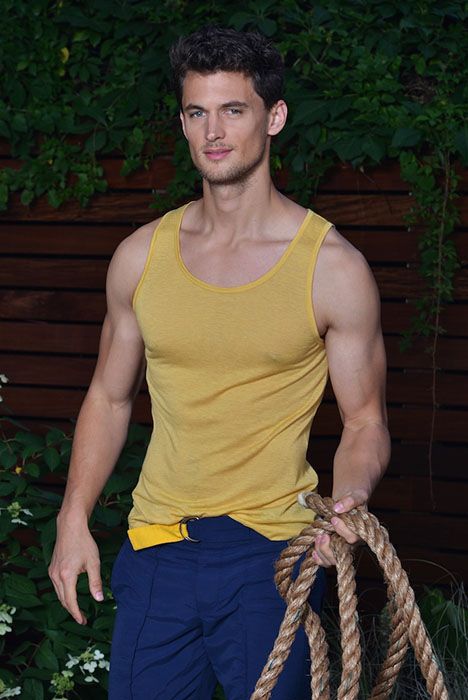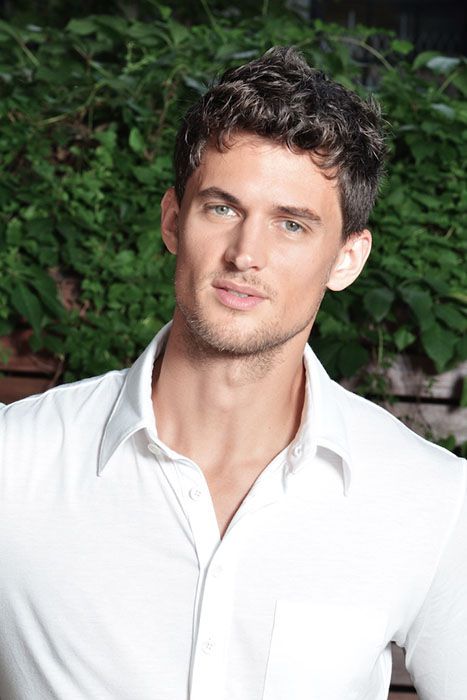 Garrett wears KATAMA throughout
Alright, so where you from, and how were you discovered?
I was coming back from Barbados ... so I was in college and I was taking classes down there --  a fun summer course for the Economics department.
So you had that tan going?
Yeah, I got spotted basking in the sun, actually  I was coming back and I had to connect from Barbados in Miami to catch my flight into Philly. I was waiting in the terminal and some guy walked up to me, an older male model. And he said "hey, you should start modeling."

That's cool. Did you sign with Miami agency or ...

He was probably 45 or 50 years old at the time and was a model in New York. Looking him up later, I was able to see that he had an amazing career. He had shot all over the place and been featured by many major brands. His home base was in New York, so he connected me to that agency. We had to drop my sister off at Cornell law school towards the end of the summer so my mom suggested we swing by the agency office in the city. We went in and you know, just started from there. 
How long ago was that?
Um, about 10 years ago?
What has been your favorite job?
I think probably the most recognition I got was from some of the work for Calvin Klein. The most fun shoots would have to be the editorials where I got to travel to interesting places. This past February I went to India to be photographed by Doug English. I had never been to India and it was an amazing experience. I also loved going to Hawaii to shoot with Bruce Weber! 
What's your favorite food when you're off duty?
Oh man. I like chocolate.
Favorite Movie?
Probably The Royal Tenenbaums.
Favorite place in NYC?
Central Park during the summer.
Dog or cat person?
I like dogs.
What's your spirit animal?
Cuddle Fish.
What's one thing you are afraid of?
Probably growing up
What kind of music are you listening to now?
Paul Simon, Phish and the Grateful Dead.
Presentation Images KATAMA