Welcome to our new column, Model Crush Monday, in which we highlight some of the most smoldering dudes walking the runway today. First up, we have Wilhelmina model Eli Hall, who's rocking some serious ink and has a deep affinity for honeybadgers. Check out our MCM shoot with Eli (who you can find on instagram here) below and read on for his illuminating responses to our vaguely-TMI questionnaire at the bottom.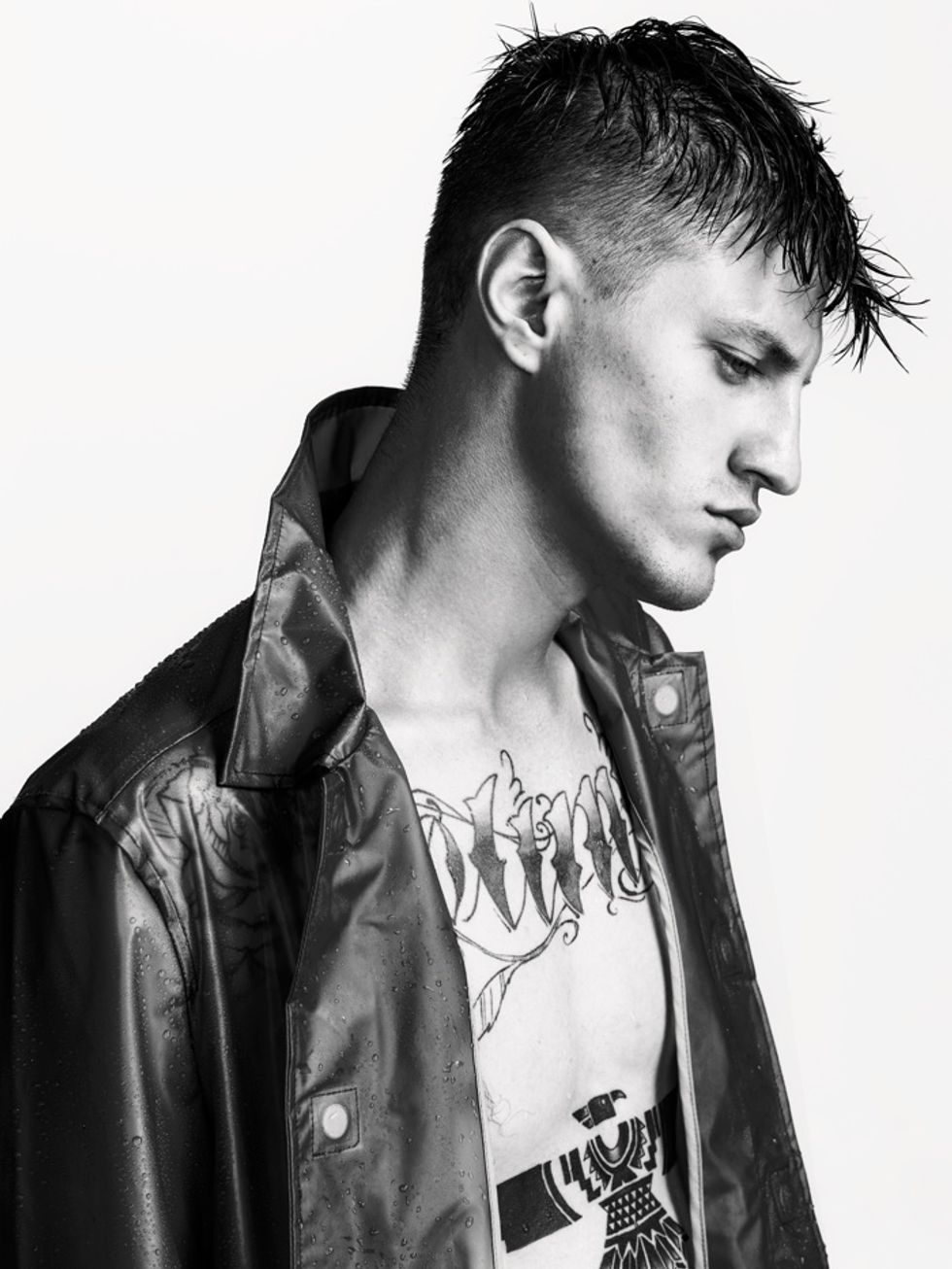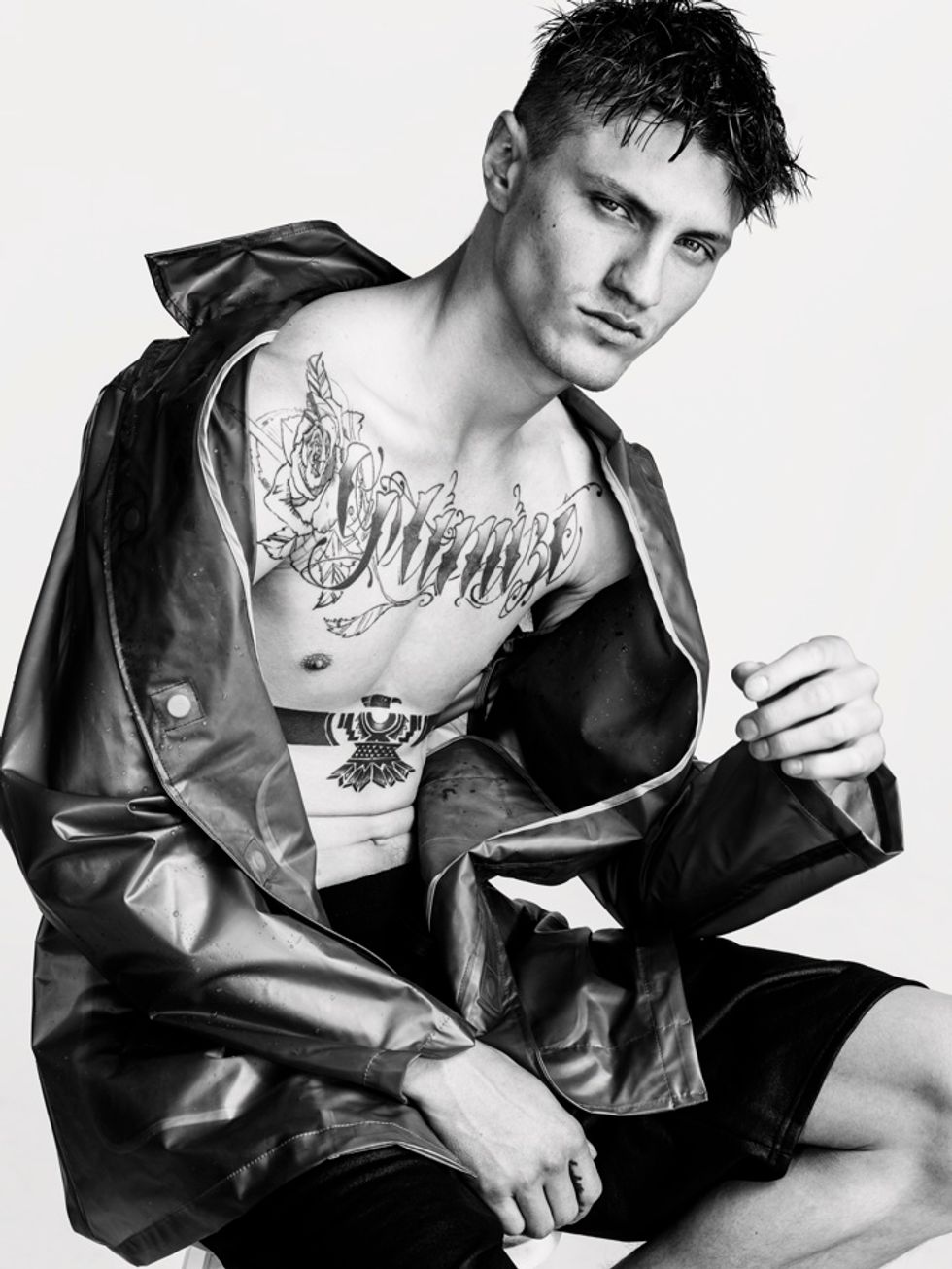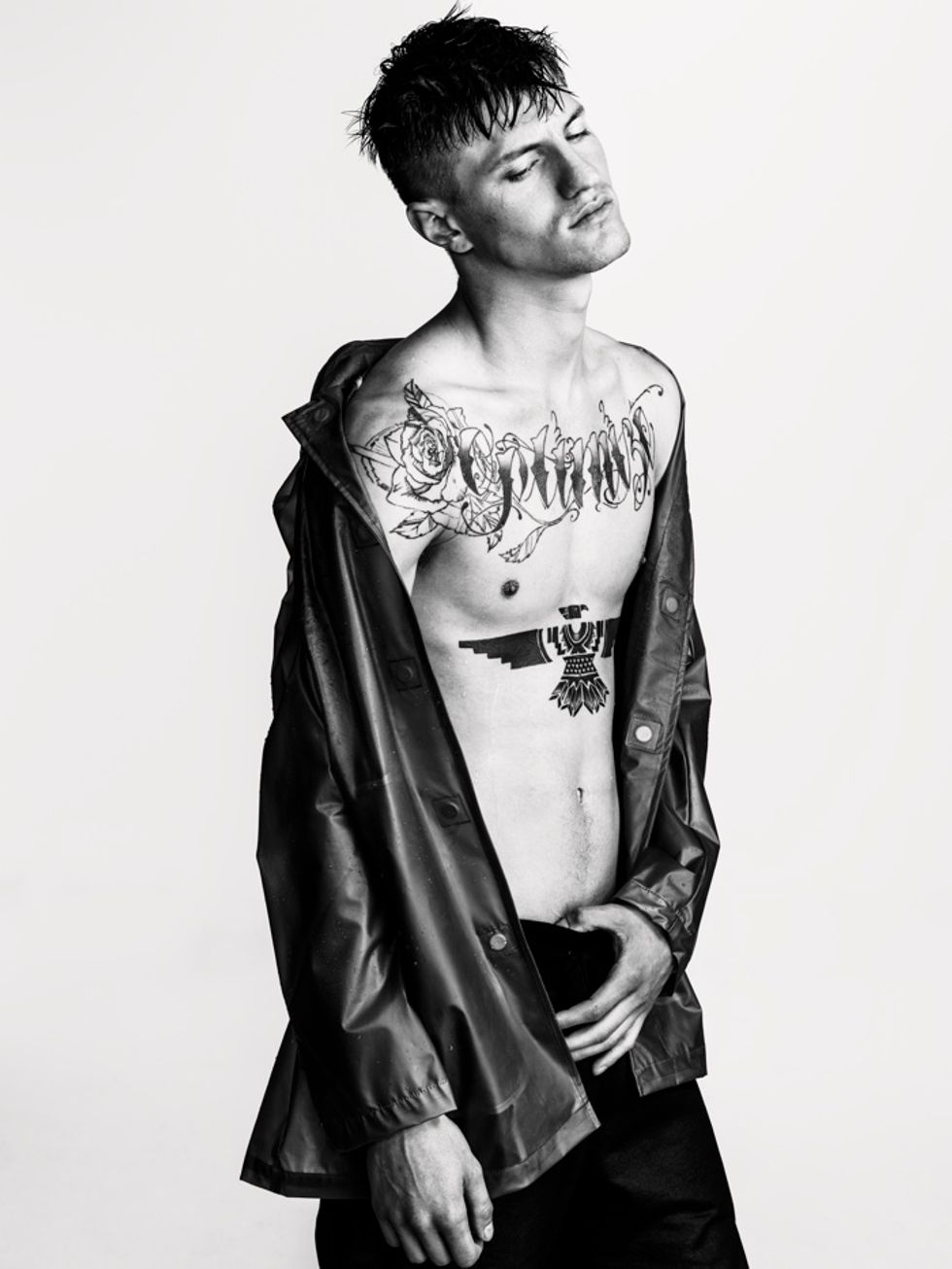 Eli wears a jacket by DKNY, shorts by Guess and shoes by Camper.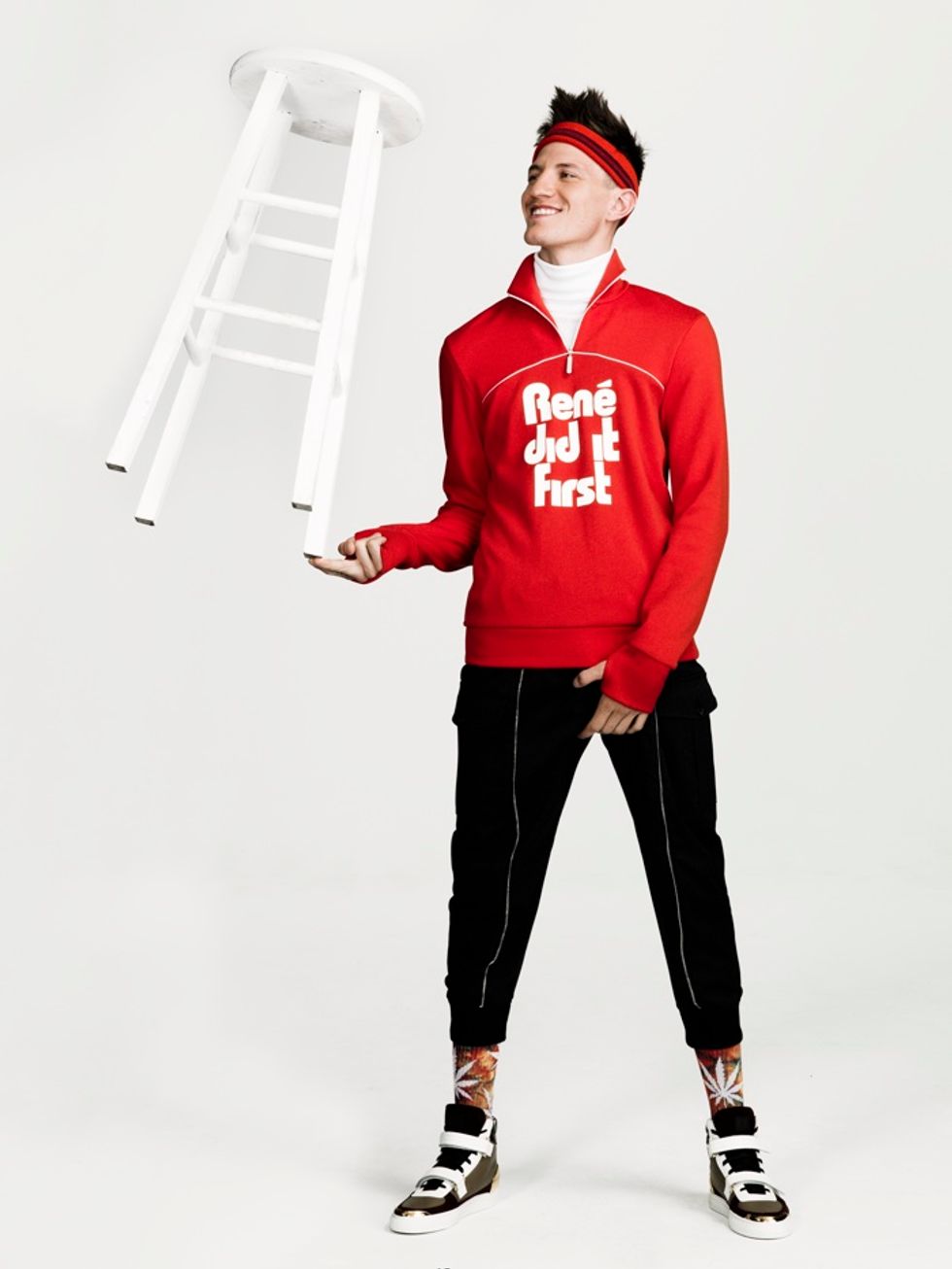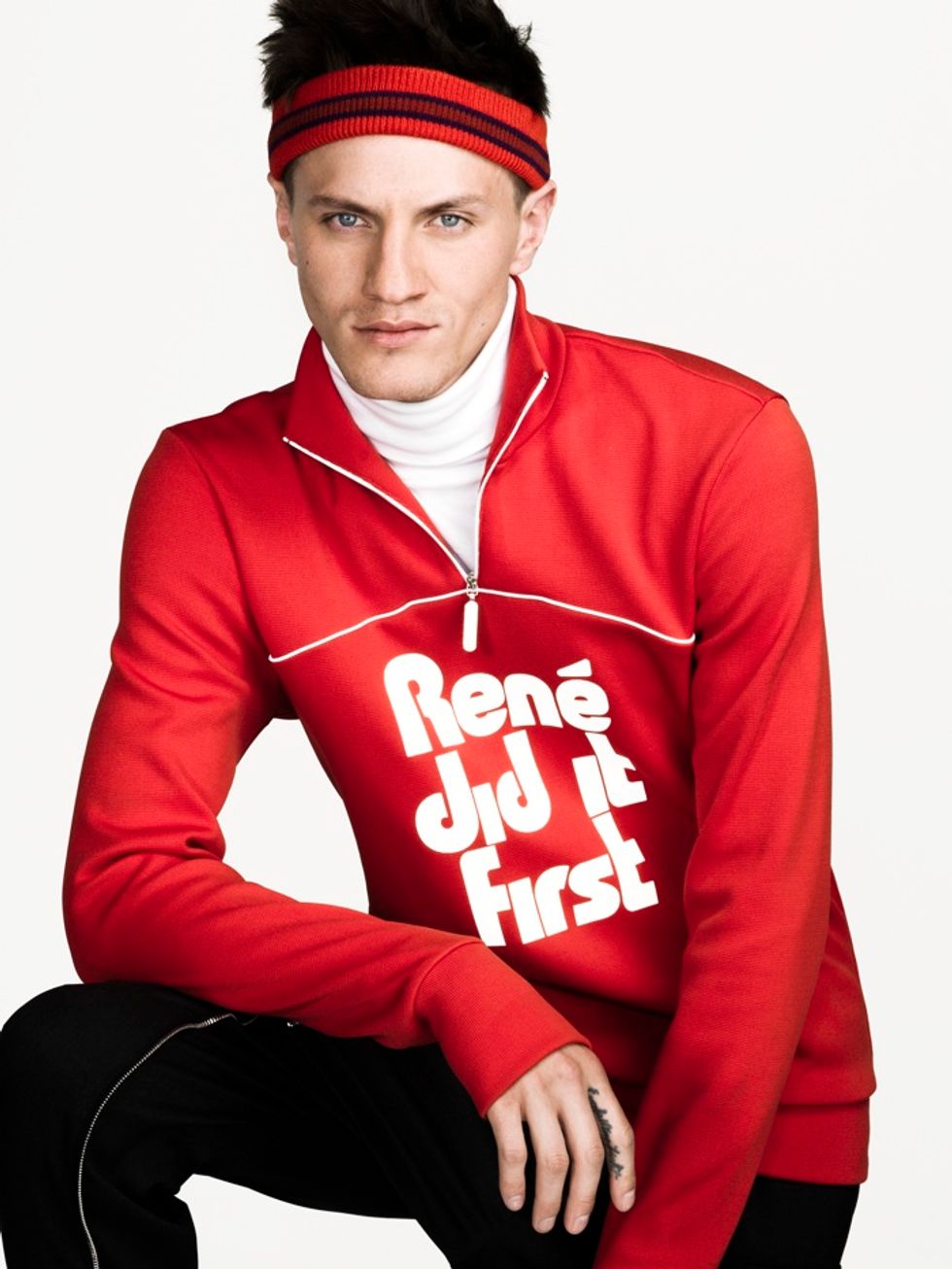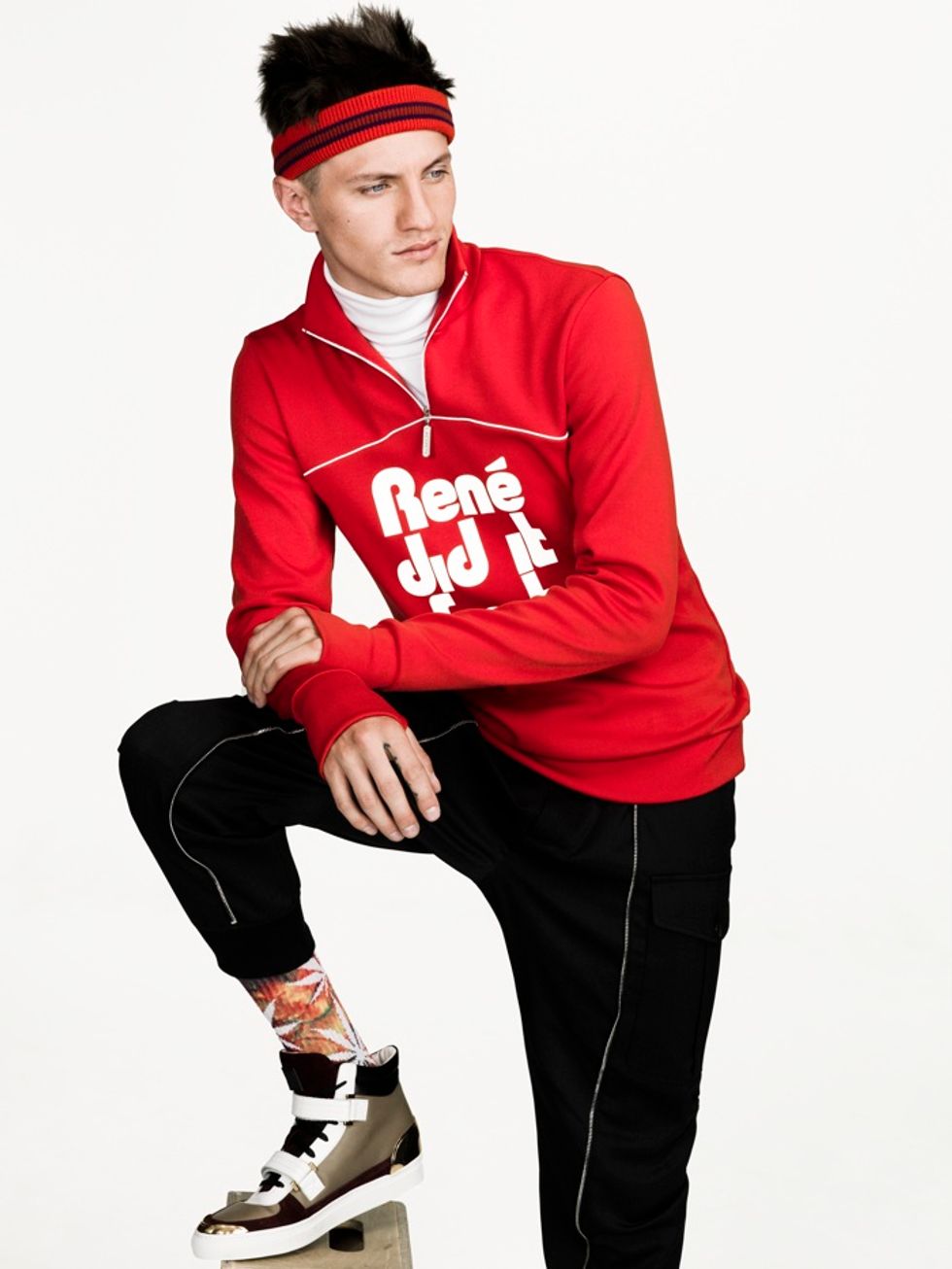 Eli wears a jumper and headband by Lacoste, a turtleneck by Sandro, socks by HUF and shoes by Louis Leeman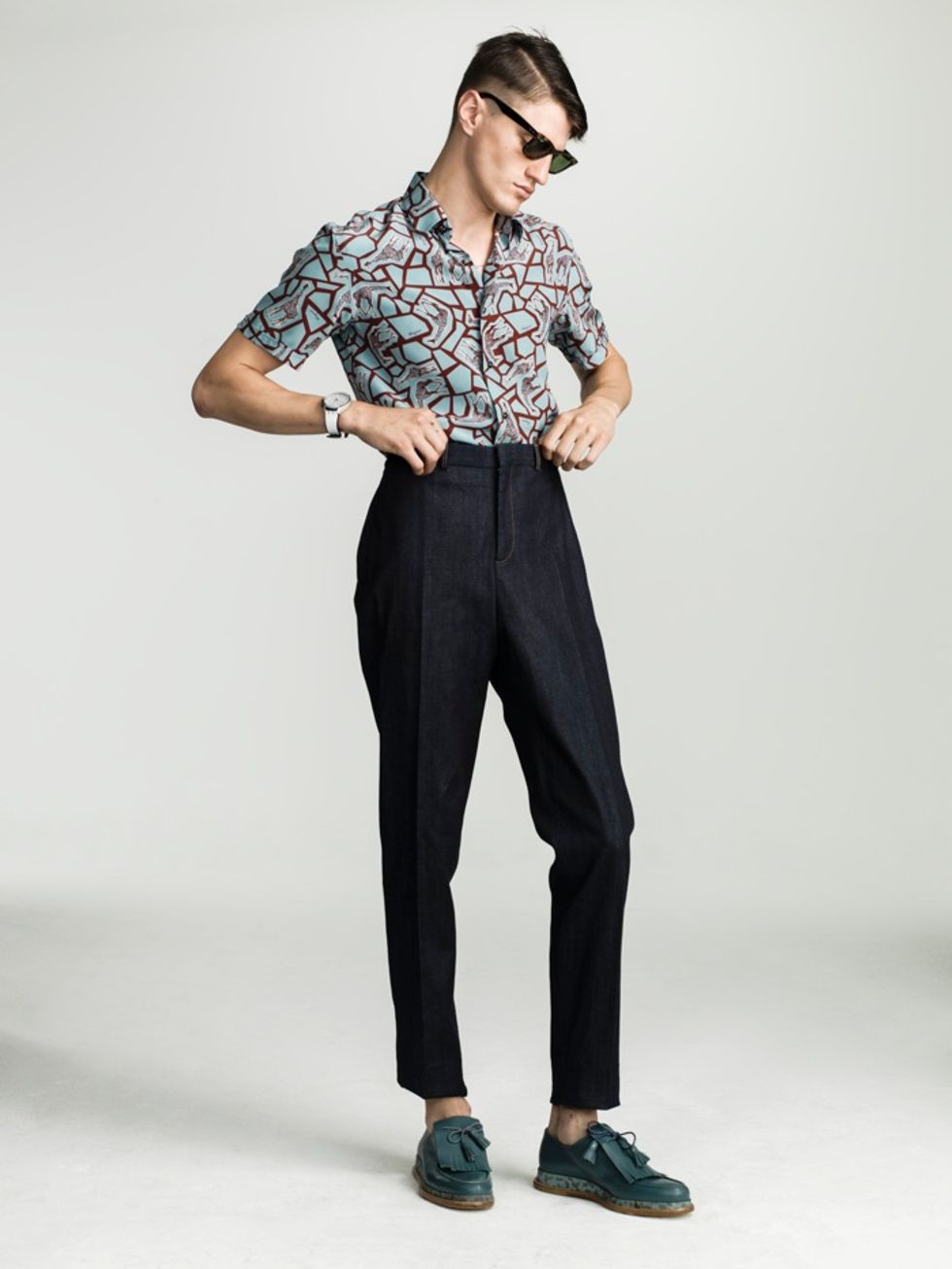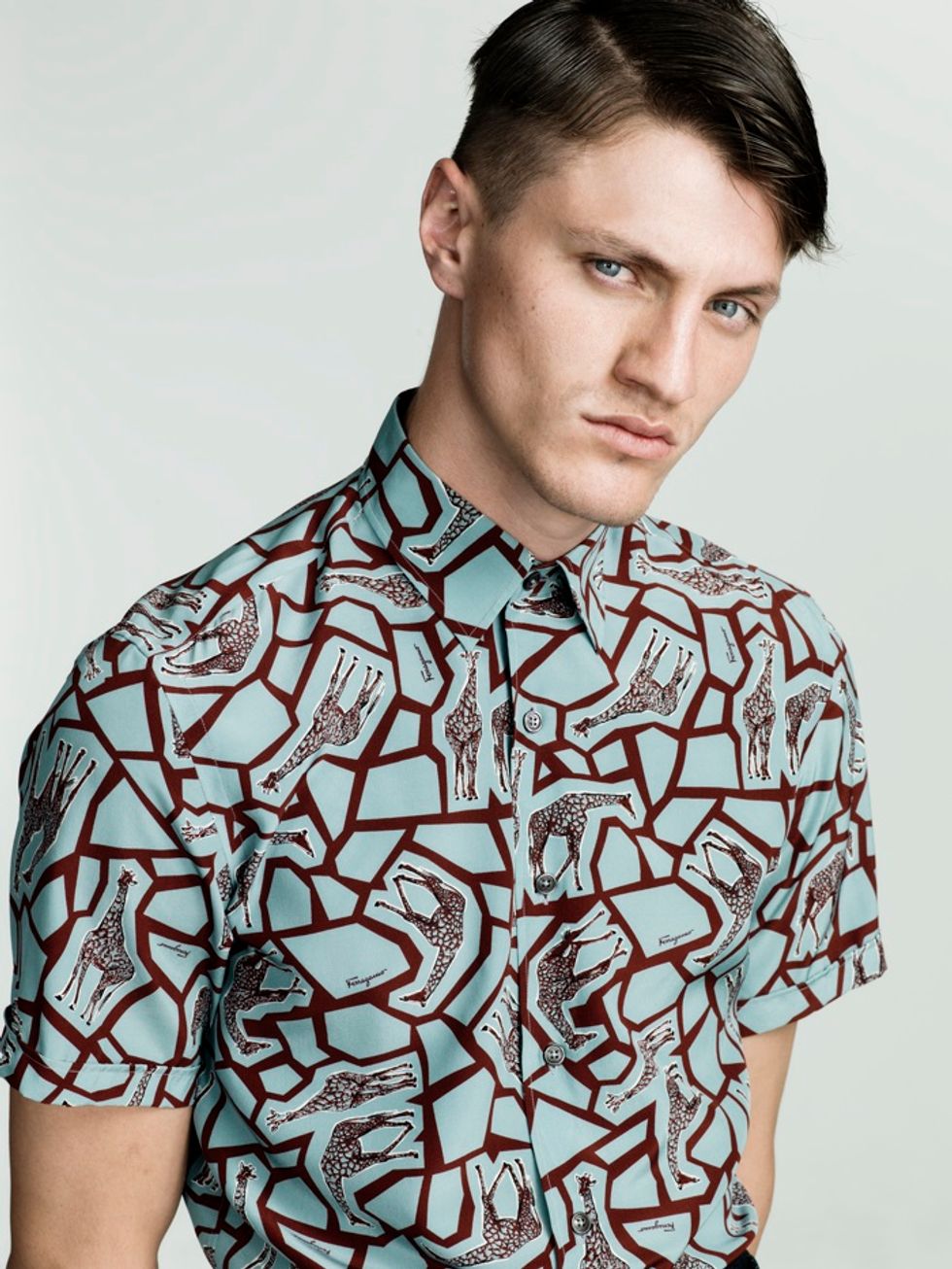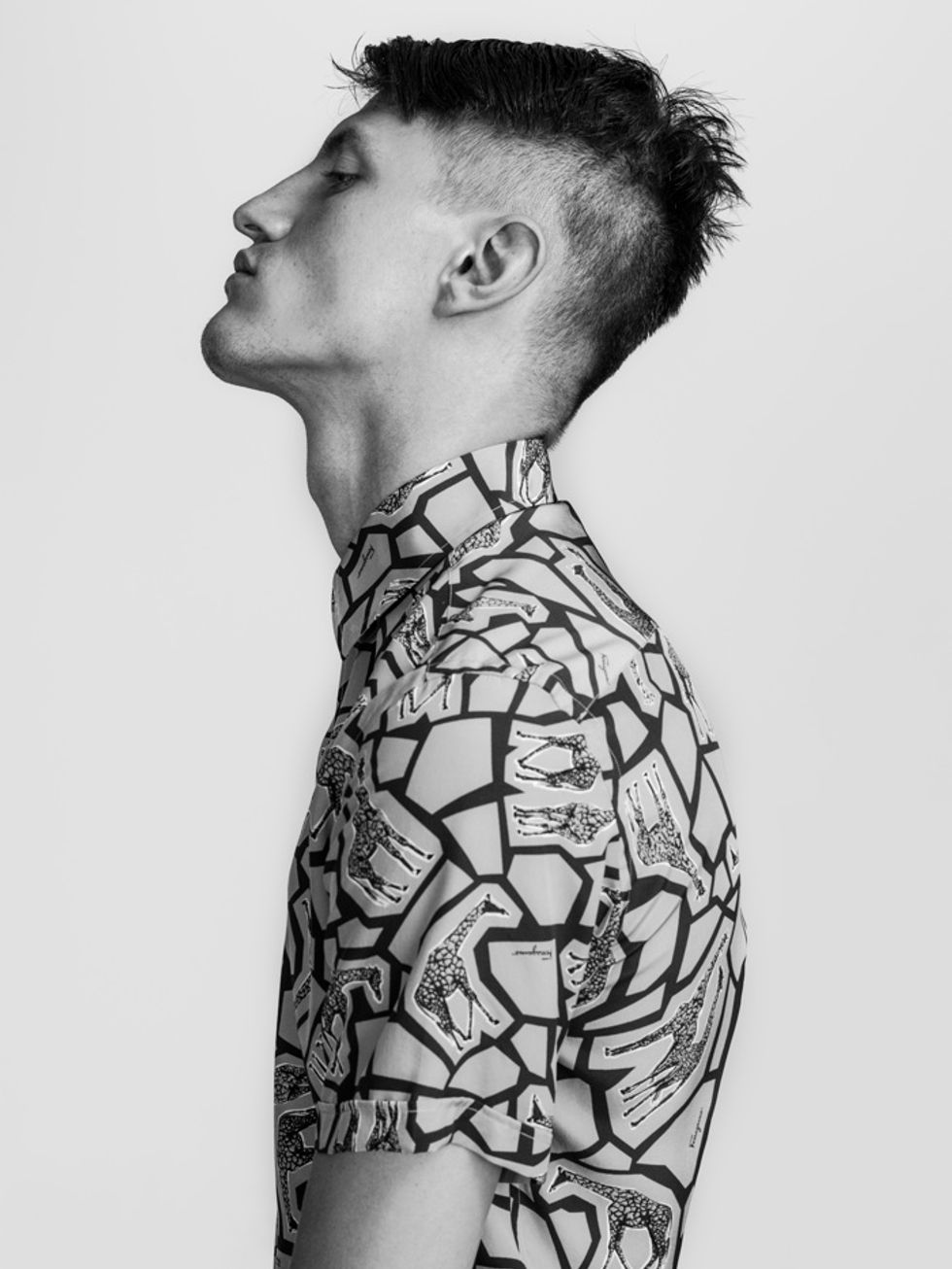 Eli wears a shirt and shoes by Salvatore Ferragamo, pants by Burberry and a watch by Swatch.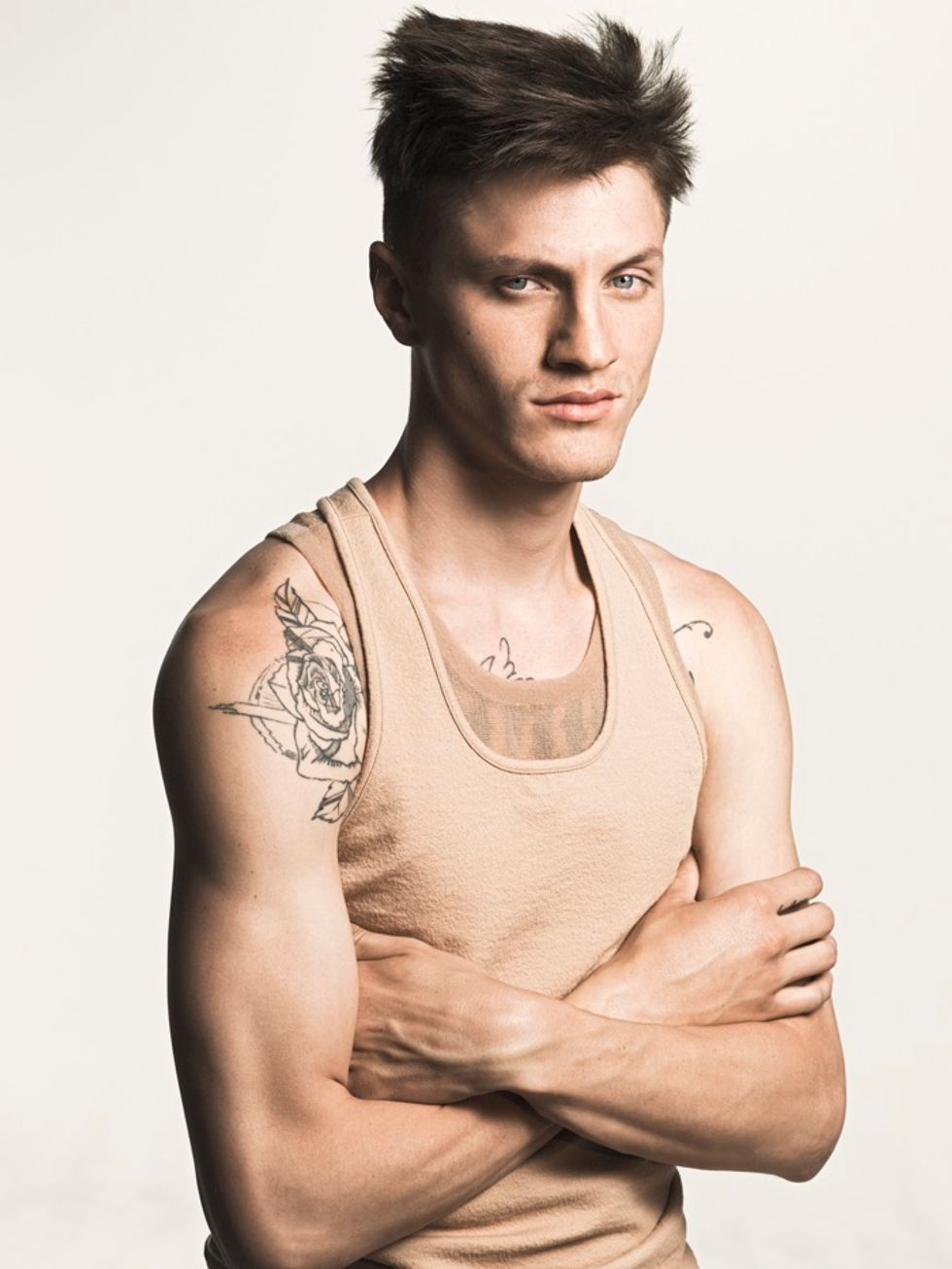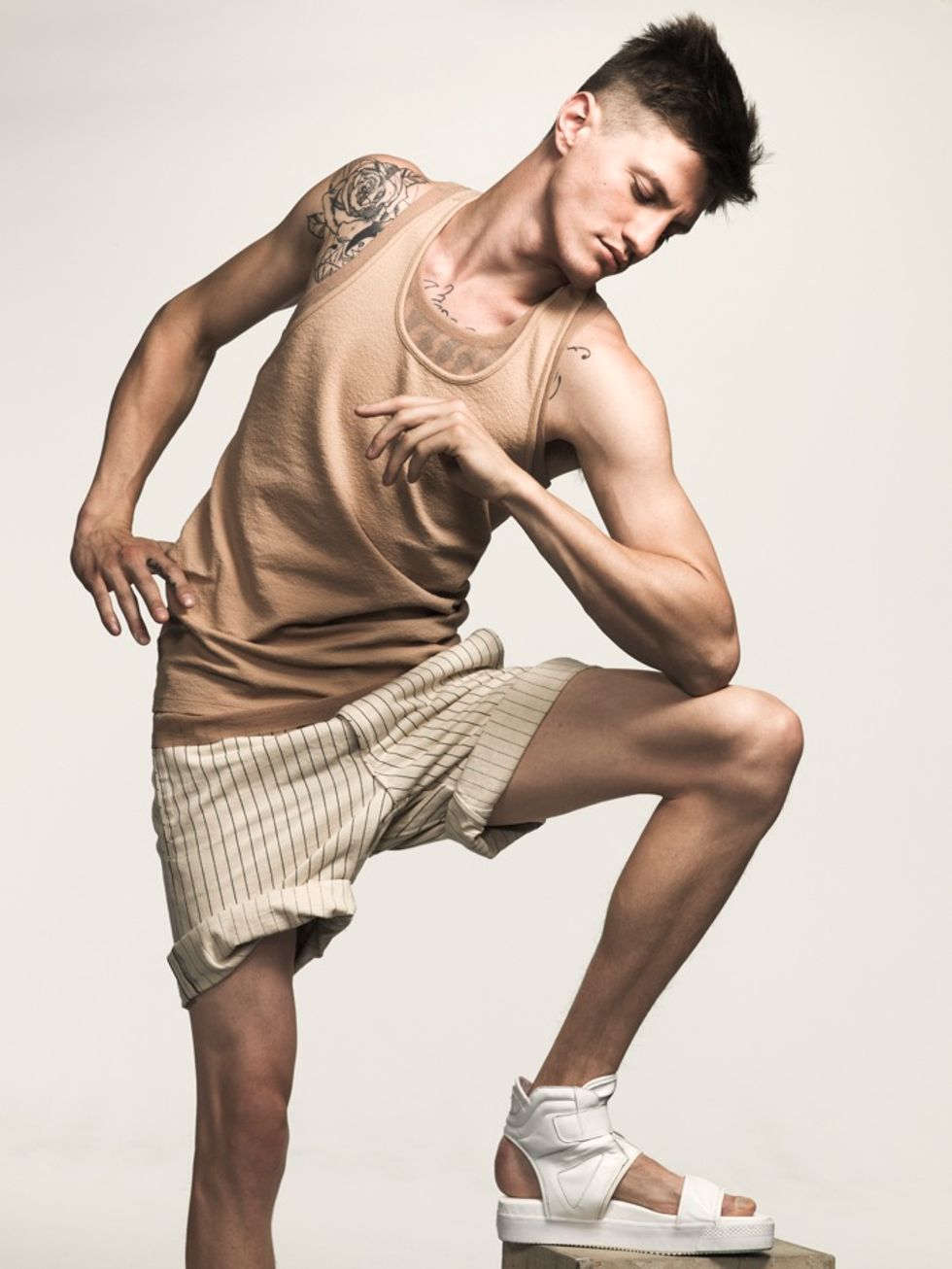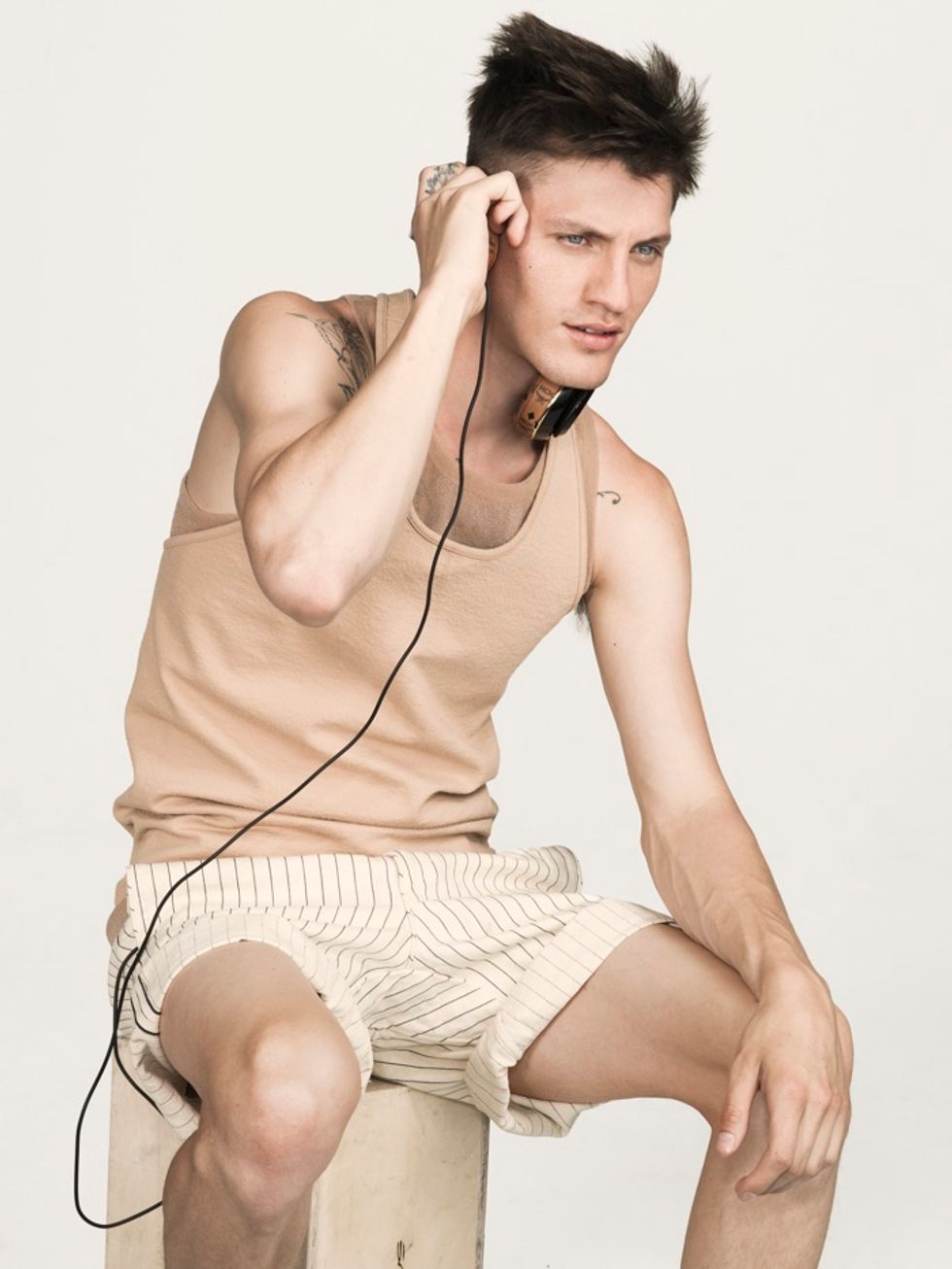 Eli wears a tank top by Calvin Klein, shorts by Rag and Bone and sandals by DKNY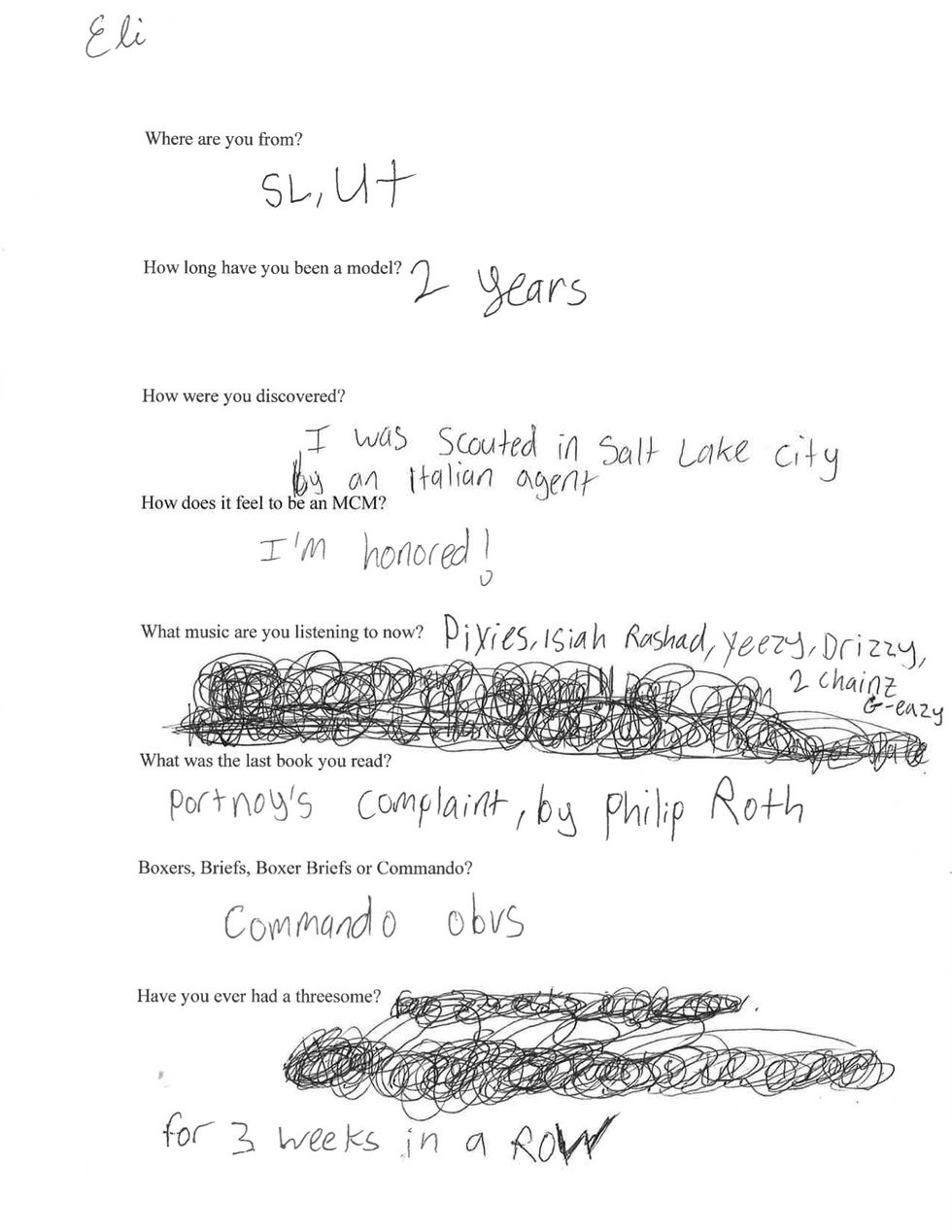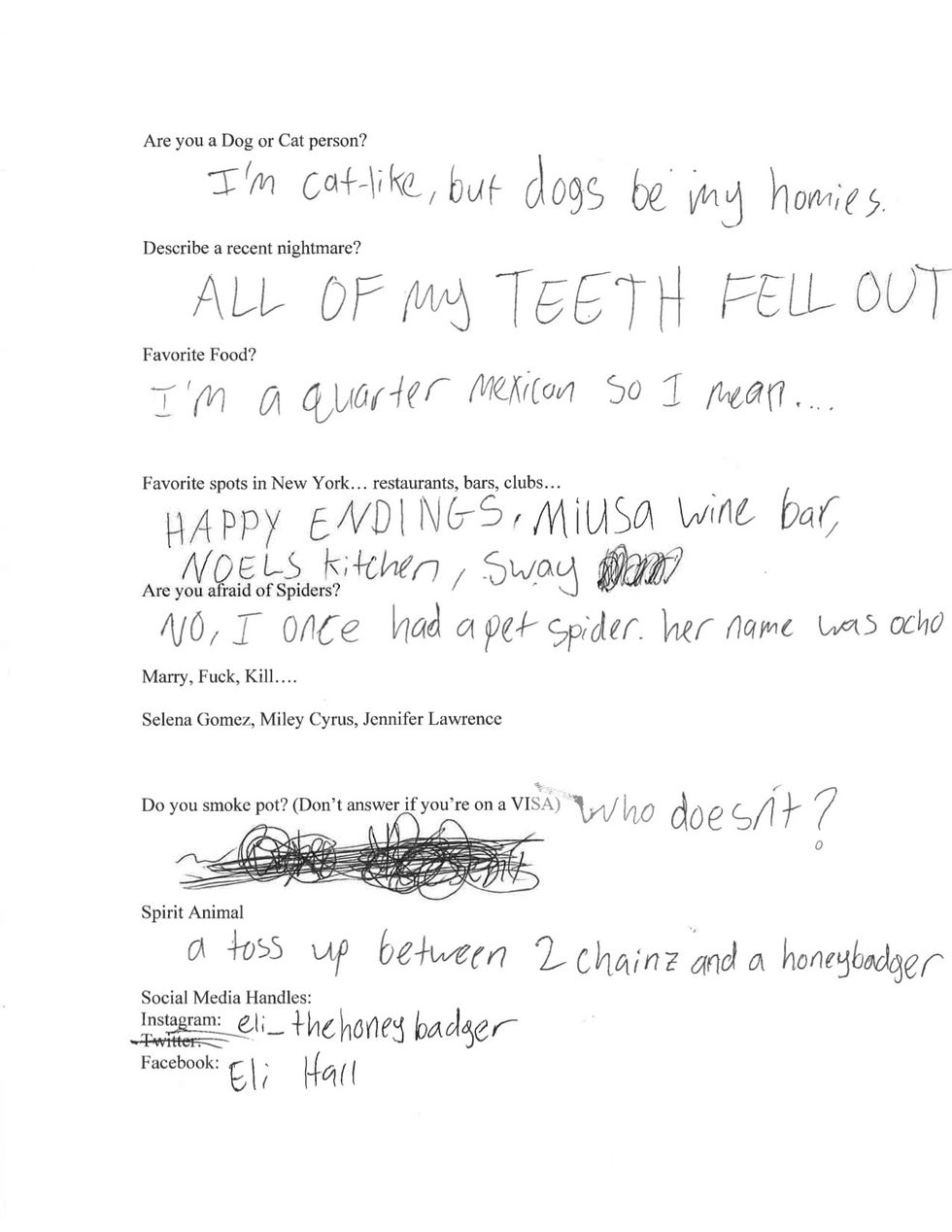 Styling by Kevin Breen
Grooming by Stefan Kehl