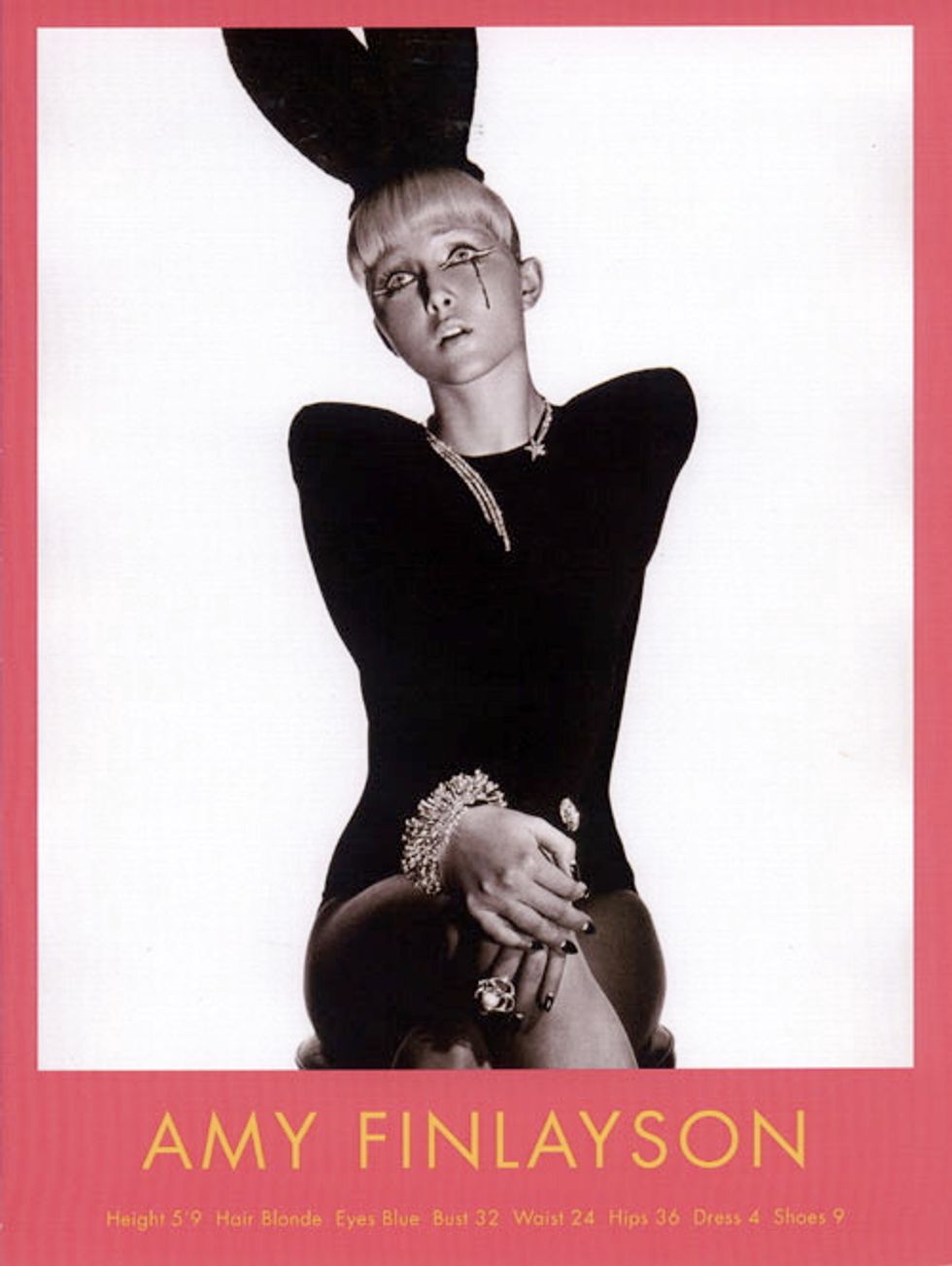 Model Amy Finlayson (b. December 23, 1987 in Western Australia) is supremely bright, super bubbly, and breathtakingly beautiful -- but it's her dry wit and fun-loving sense of humor that'll really make you swoon.
A portion from our most recent repartée:
Julia Frakes: Do you ever become homesick while traveling?
Amy Finlayson: Heck yes! I travel with picture frames, candles and pillows to make myself feel slightly at home; but my agency knows that I have to go home as much as possible or else I go a little nutty.
JF: How were you "discovered"?
AF: At the 'Viviens Live City Face Model Search Competition' (bit of a mouthful, I know).
JF: What are your favorite hobbies?
AF: Oh you know... base jumping, parasailing, hang gliding, spelunking... the usual.
JF: While traveling abroad, what do you like to do in new cities?
AF: People. Nah just kidding! I unpack as soon as I get there, set up all my things, find a good health food store and take a walk.
JF: Who is your favorite fictional hero?
AF: Tinkerbell, because she was always a little bit naughty.
JF: What makes you laugh uncontrollably?
AF: People tripping over on the sidewalk and then looking at the ground behind them. I laugh pretty easily!
JF: How would you describe your personal style?
AF: Janis Joplin if she lived in medieval times... but cooler.
JF: What are your last thoughts prior to stepping out onto the runway?
AF: Breathe.
JF: Do you personally prefer runway or editorial work?
AF: Hands down editorial. I like to act in my photos, and I like feeling the creative energy on set while shooting. It's nice to be part of an intimate team and know you are creating a form of art.
JF: What do you value most in others?
AF: Humor and honesty
JF: What do you value most in yourself?
AF: My ability to laugh at myself.
JF: What do you consider to be your greatest achievement thus far?
AF: Living in NYC by myself at age 20 and being fully self sufficient in all my endeavors.
JF: What do you consider to be your "big break"?
AF: [Shooting with] Steven Meisel in Vogue Italia.
JF: Do you believe in luck?
AF: Yes and no. You make your own causes and then receive the effects; but I guess luck could be a part of the mystery of the universe.
JF: Who is your favorite fashion photographer?
AF: David Sims
JF: What do you least admire about the fashion industry?
AF: The fact that it's an 'industry,' not a business. It's a machine and it shouldn't be.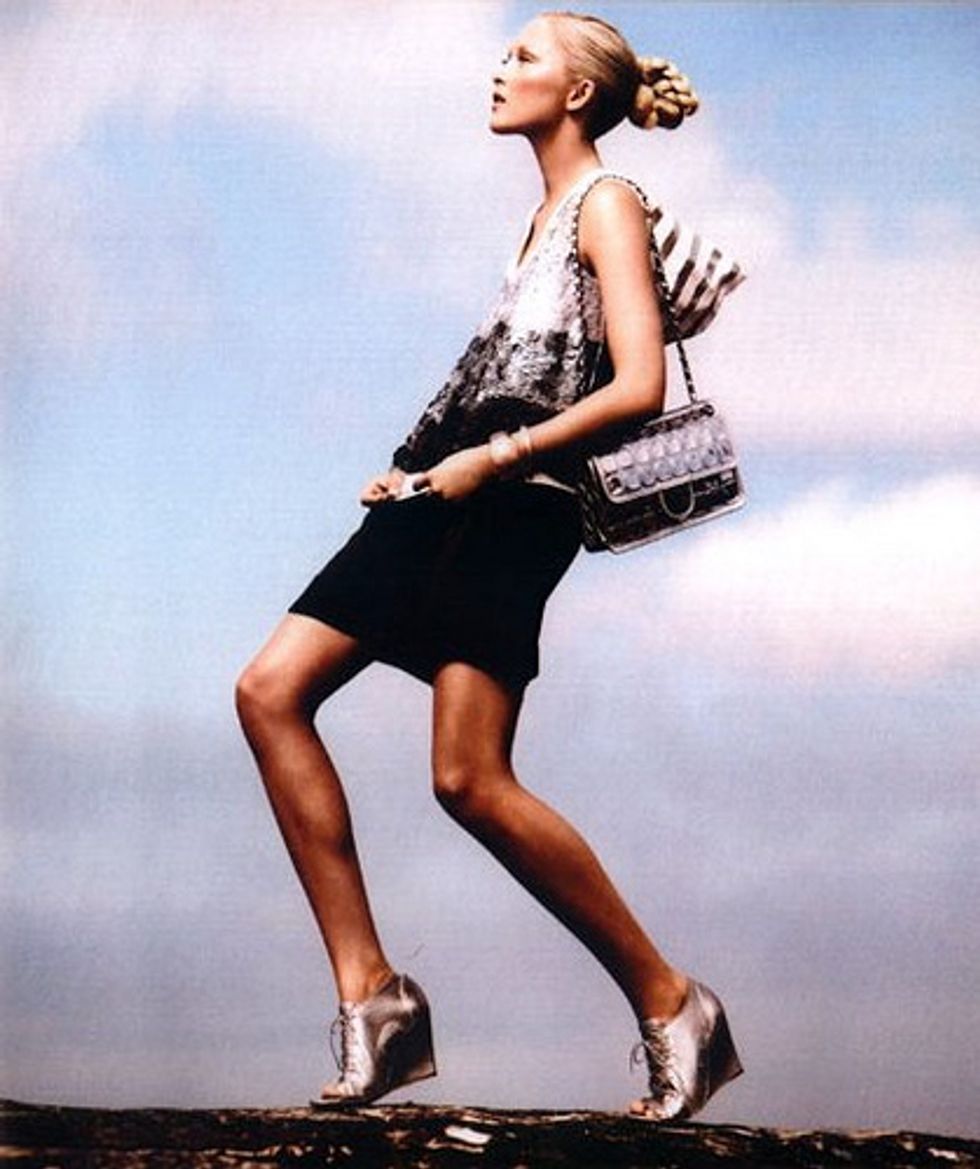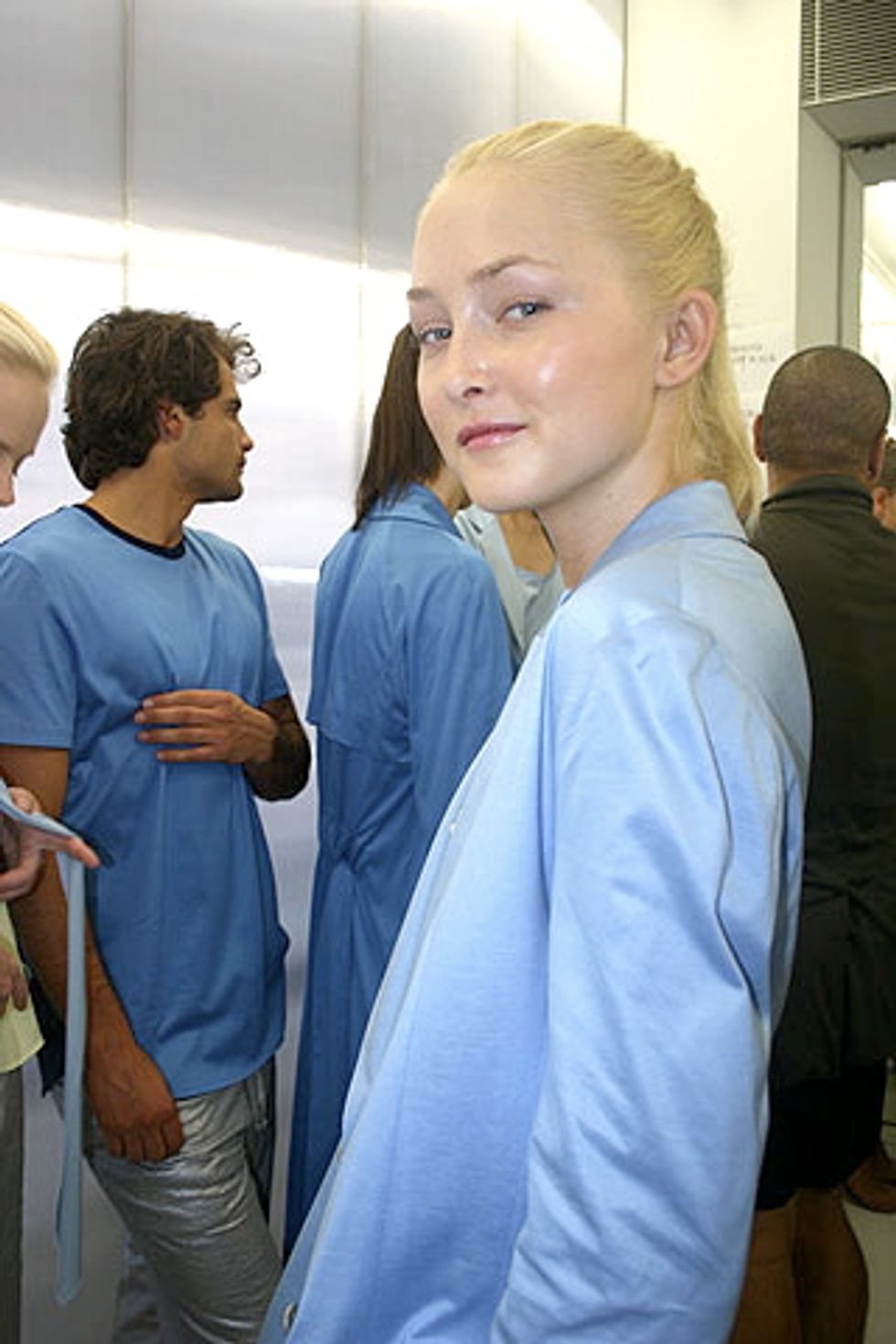 JF: How do you keep yourself entertained backstage?
AF: I go onstage.
JF: How do you maintain your radiant complexion? Do you have a specific beauty ritual?
AF: Cleanse morning and night -- no exceptions; exfoliate; La Mer; noni and vegetable juices; a sensible diet; smile -- that's the most important thing!
JF: What is your favorite meal of the day?
AF: Midnight snacks
JF: How would you rate your cooking ability?
AF: Amazing with a capital 'A.'
JF: Are there any organizations or foundations that are close to your heart?
AF: The Dian Fossey Gorilla Fund and UNICEF. I like to do a bit wherever I can.
JF: What do you consider to be the most widespread misconception about models?
AF: That we don't eat.
JF: What are your favorite fashion magazines?
AF: Vogue Paris, Dazed and Confused and Russh Australia
JF: Who do you trust more than anyone else?
AF: My parents
JF: What is your favorite fairy tale, and why?
AF: Goldilocks -- because I'm blonde and picky.
JF: What music are you obsessed with these days?
AF: Anything from or mixed by David Katz.
JF: Who are four of your favorite designers, and why?
AF: Lanvin for the fabrics, Balenciaga for the designs, Hervé Léger for the cut and Chanel for the class.
JF: Which words/phrases do you most frequently (over)use?
AF: I really need to cut down on the word 'dude'... it's getting embarrassing now.
JF: Do you ascribe to a particular life philosophy?
AF: Do what you love!