As we all know, the comments section is often a dark, dark place where shitty, closet racists and delusional haters let their fucked-up views run rampant, and the Instagrams of huge, international make-up brands are apparently no exception.
A few days ago, MAC Cosmetics posted a backstage close-up of 23-year-old Ugandan Top Model winner Aamito Lagum wearing the brand's iconic lipstick in Matte Royal, and, unfortunately/puzzlingly, a vitriolic, racist pushback ensued, namely centered around her (envy-inducing, luscious) lips.
Horrific comments included "Black women will never be as beautiful as white women" and "fish lips", with some of the most offensive ones making our stomachs drop and question whether it's possible to obliterate all human life, because, ugh and goodbye.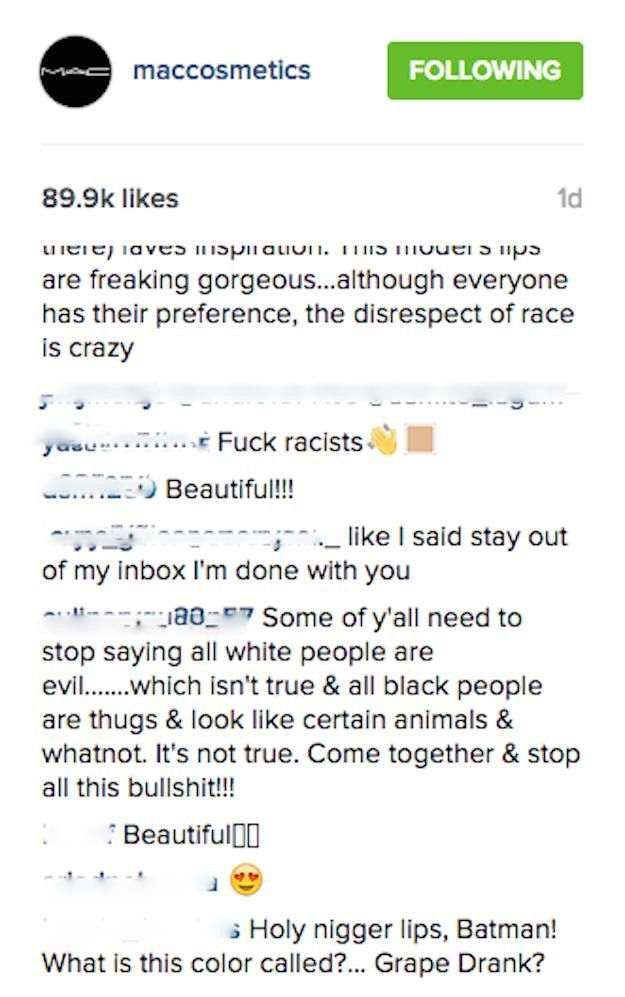 Thankfully, MAC very quickly came out in support of Lagum (duh), gramming a second post saying they "[stand] for and [respect] All Ages, All Races, All Sexes."
However, Lagum's personal response definitely wins it all by showing us how to perform the most graceful reply of them all. After all, what's better than posting a subsequent Instagram about all the fuckery, captioned with a "My lips giving you sleepless nights" and an unflappable mention of continuing to wear a shade that pisses 'em off so?

Um, nothing!
[h/t Daily Mail]