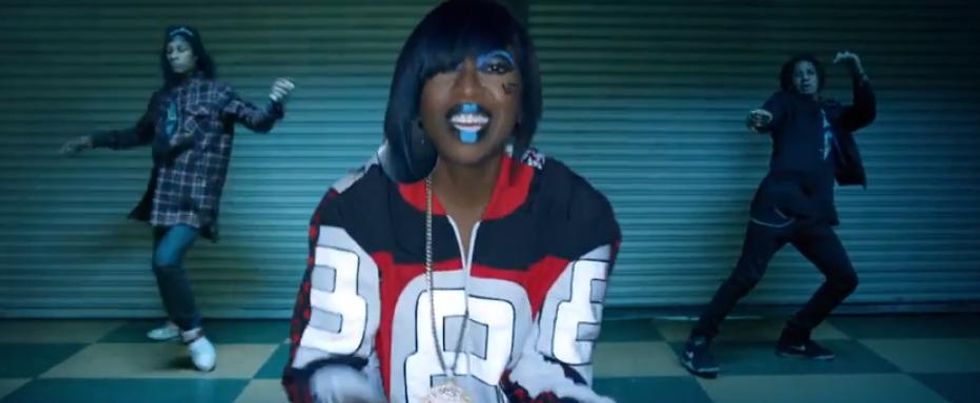 In a twist of YAS, Missy Elliott has descended from her stratospheric purgatory to remind everyone that she is IT, with a brand new song/video "WTF (Where They From)"--a collaboration with Pharrell Williams.

Both the song and video (her first in SEVEN YEARS) work in tandem as a total tutorial in what made Elliott big in the first place: a tepid bass and double-dutch style percussion while the rapper spitfires her characteristically razor sharp tongue.

The video has the MC donning a mix of on brand chicness, including a metallic-looking hoodie, silver lipstick, a jester-looking jumpsuit with matching makeup, and a transparent rain coat with a bob wig.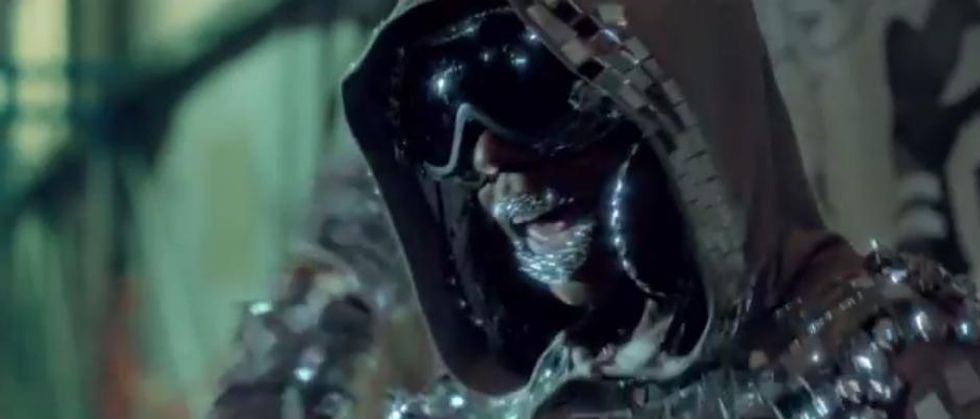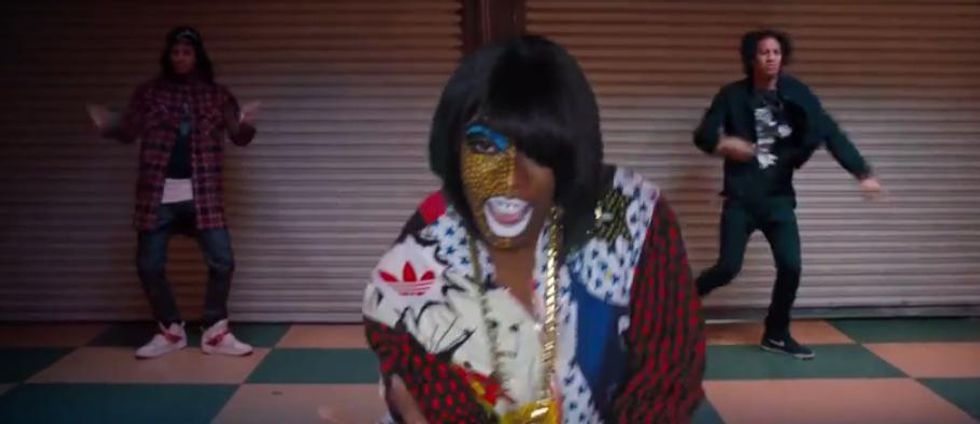 There's also a cameo from Pharrell who--along with Missy--appears as a semi-frightening marionette version of himself.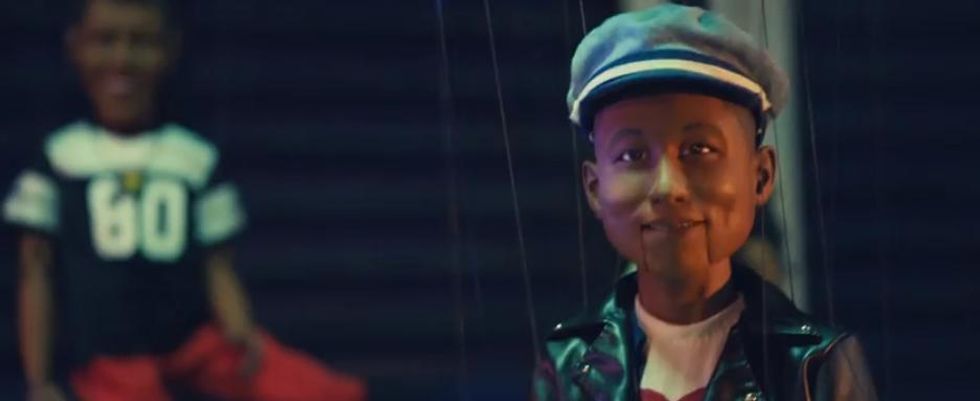 With Elliott's quick choreography, the video feels like a throwback to her heyday of late-90s, early aughts Timbaland-produced hits.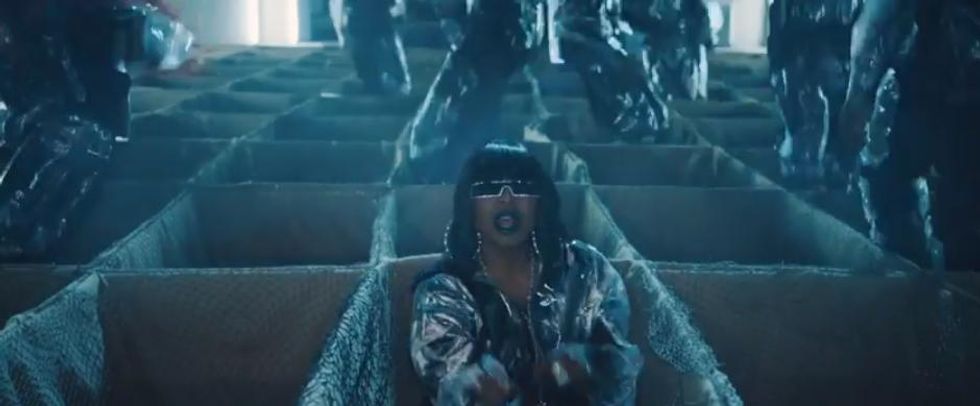 "How you do? Where ya from? Stickin' out your tongue, girl, but you know you're too young," the rapper says, almost as a battle cry to the big music acts of today: " Who are all of you?"

Missy, you've been missed, queen.
Watch the fire below, and try not to pop your butt at your office desk.