Rejoice! Missy Elliot is here to save the Super Bowl. Reportedly, an anonymous source told the AP that Missy Elliot is going to put her thing down, flip it and reverse it -- or in the AP's own word's: "Work It" -- at the Super Bowl halftime show alongside Katy Perry. While wearing as many footballs as possible, Perry also hinted at the special guest during a press conference.


I wanted to bring someone back. A throwback of sorts that definitely needed some more shine. All I can say is it will be a real female fun night. It's a bit old school. When this person enters the stage and you hear the first ring of the chord I think jaws will drop and faces will melt.

It's worth adding that Missy Elliot is more of an icon and downright legend than a "
throwback artist
," but if Perry is indeed alluding to Missy Elliot, all we can say is YAAAASSSS: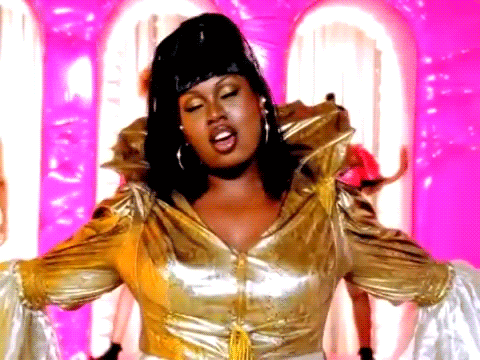 In addition to being our savior, the rapper is also working on a follow-up to 2005's
The Cookbook
. For her first album in over a decade,
rumored
to be called
Block Party
, she's working with longtime collaborator Timberland who
says
, "It's something you ain't never heard Missy do. It sounds today, but the future."
[h/t
Billboard
]