65 Years
Founded in 1953 by artistic director Angela Missoni's parents, Rosita and the late Ottavio, the famed Italian fashion house celebrated its 65th birthday at Milan Fashion Week this season with a birthday bash like no other. Nestled in-between Milan's new CityLife towers, a symphonic live performance by composer Michael Nyman lent a magical air to the evening. But Missoni wasn't content to just put out good garments and great piano music, of course. In a grand finale that roused the audience, the entire Missoni family took the stage together for the first time, including the founder Rosita in a glittering red shirt.
Rosita Missoni
Knitting Circle
Across their spring 2019 collection, Missoni's explosion of knitwear was a homecoming homage for the company that began in the business of knitwear 65 years ago. Everything from dresses to collared shirts to cardigans found themselves woven, meshed, spun, and stitched to perfection.
Face Time
Garments emblazoned with knitted faces brought a cheeky air to Milan Fashion Week. Gone as quick as they came, the avant-garde mugs were a cute, blink-and-you-miss-it moment on Missoni's runway.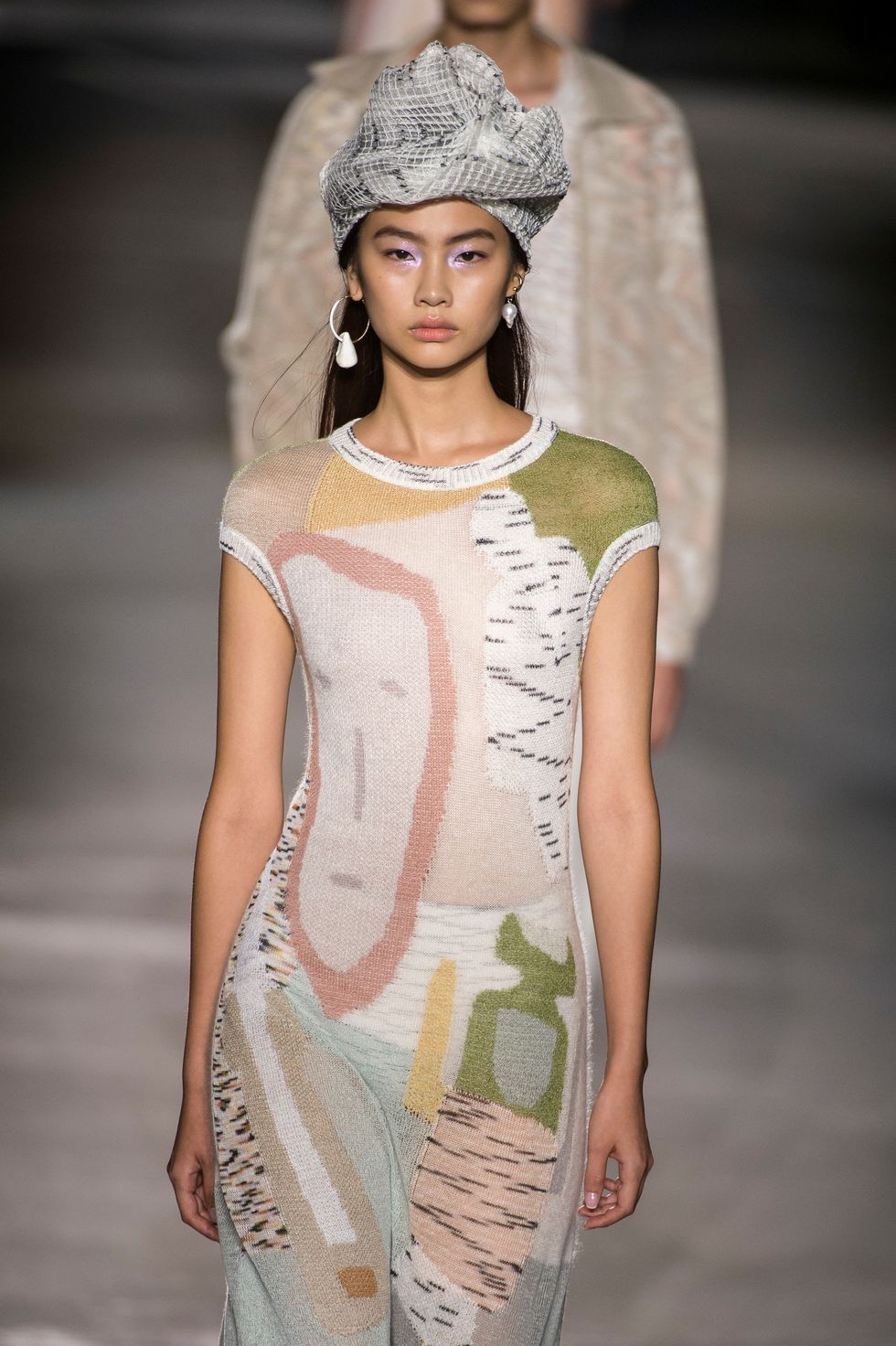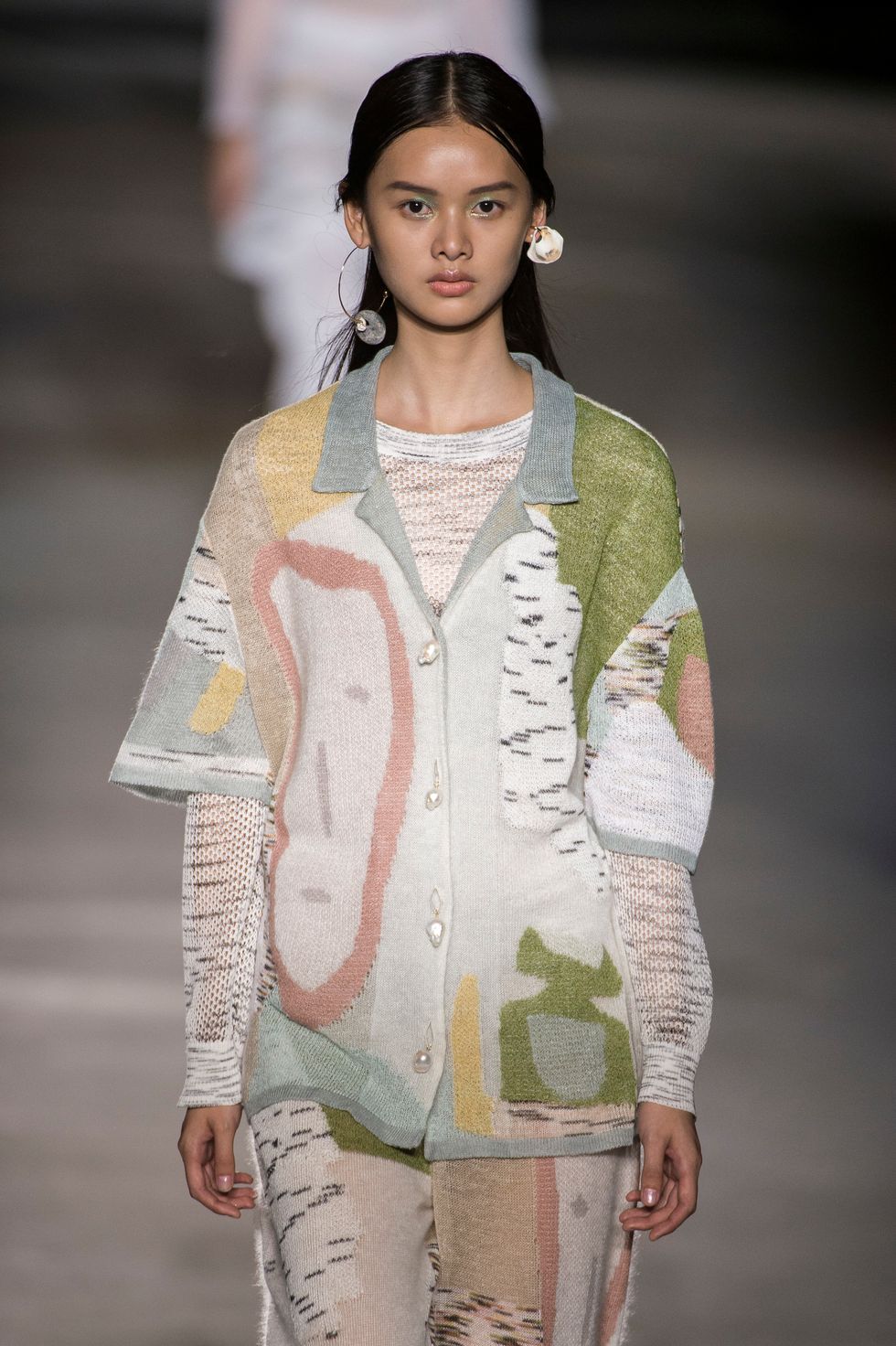 Soft and Sweet
If their spring 2019 color palette was any indication, Missoni's outlook is as cheery as ever at 65. A soft set of hues in green, lilac, cream, and tangerine left the runway looking as sweet as a sorbet stand.
Shaggy Slippers
Where the Wild Things Are watch your back. Missoni's models glided across the runway in a shaggy set of slippers that were embellished with a tuft of fluffy threads at their point.