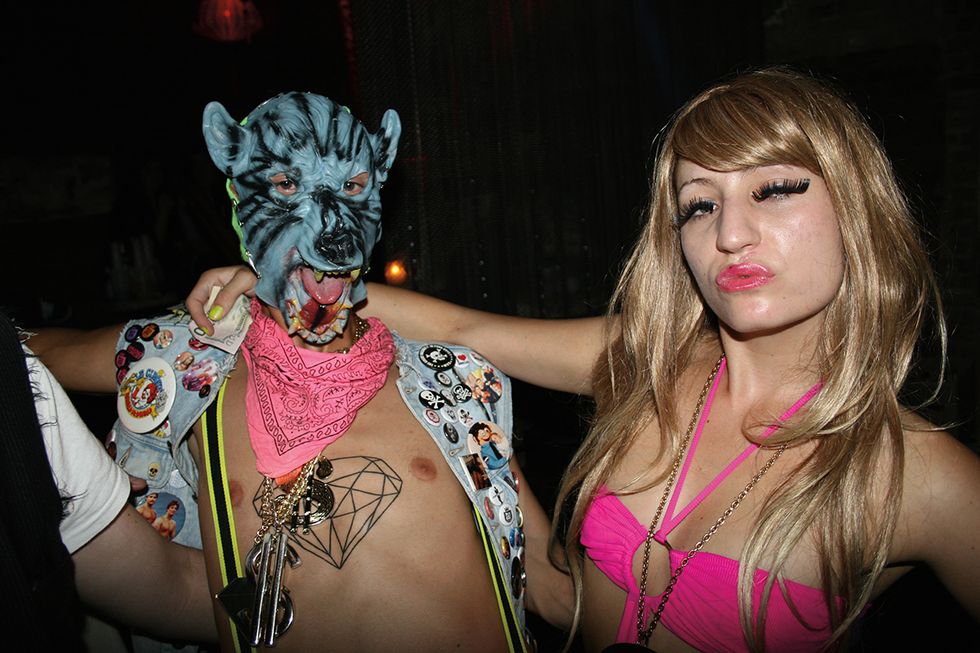 Photo by The Cobrasnake
Karen Ruttner: In the 2000s, New York City was the place to be. It was the decade when rock was having a revival moment and was fueling everything. There were The Strokes, there was Interpol, there were the Yeah Yeah Yeahs, the Walkmen – there were all these cool, really good New York bands and they were all always hanging around with each other. People who were going out gravitated towards them and their scenes, which included bars and clubs on the Lower East Side like Lit, Darkroom and the TISWAS party at Don Hill's and the Motherfucker parties, which were kind of a continuation of '90s nightlife with club kids in corsets and wigs alongside grungy indie kids and goths. It was all the stereotypical party 'til dawn thing and nights were fueled by alcoholic energy beverages like Sparks and Zygo energy vodka. But after 9/11 happened, it seemed like a lot changed in nightlife. There was a sense of "the world's gonna end at any minute so live it up."
Sarah Lewitinn: You didn't want to miss out. People kept on telling you, "don't go on the subway" or "you're going to get Anthrax" and there were just constant reminders of your mortality. And so a lot of people were partying all the time.
Ruttner: Starting in 2004 there were the MisShapes parties, which attracted a crowd of a lot of young gays and a lot of people in fashion, music and media. It became this breeding ground where fashion mingled with music and writers were there to cover it all. It was the perfect storm of culture.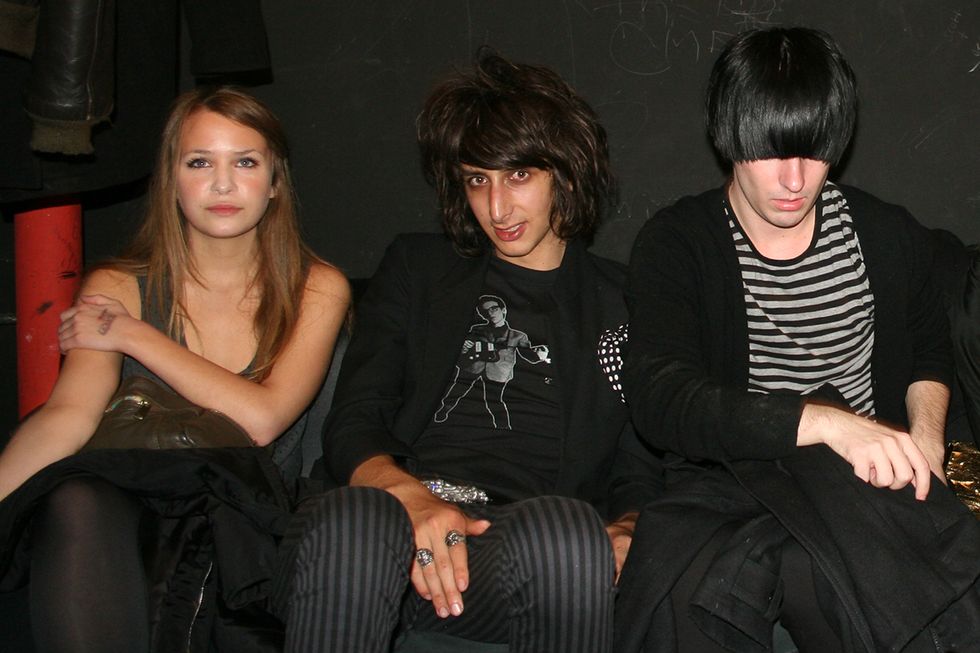 Photo by the Cobrasnake
Lewitinn: And you could dress grungy if you wanted. If you knew the right people, you got in. If you dressed up in heels or Banana Republic or something, Thomas the doorguy was probably not going to let you in.
Ruttner: But he'd like people in wearing sneakers and t-shirts.
Lewitinn: This was also when the blog scene was just starting and everyone who threw parties or had blogs would write about one another's and just be really supportive.
Ruttner: Part of the popularity of the MisShapes was through their website, which posted the photos they'd take of guests against their wall. At Don Hill's, after the MisShapes moved there from Luke & Leroy's, the wall was downstairs near coat check and you'd just go down there and see a line of kids who had so obviously worked very hard on their "MisShapes outfits" just waiting to get their picture taken.
Lewitinn: Celebrities like Madonna, Kelly Osbourne, Jarvis Cocker, and Hillary Duff all came through over the years. At the same time as this was going on, you also had people going to clubs and getting bottle service in the Meatpacking (District). Bungalow 8 was the hot place for that scene, but the crowd seemed like a lot of people trying to become Leonardo DiCaprio's new girlfriend. And the guys that were there were trying to meet the girls who were trying to be Leo's new girlfriend.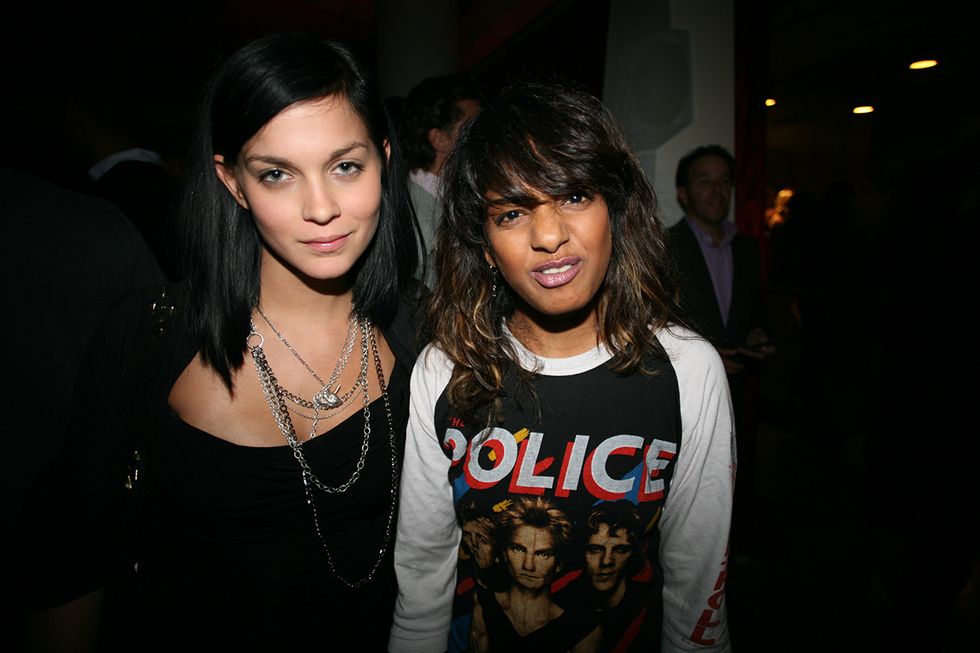 Misshapes' Leigh Lezark and M.I.A. / Photo by the Cobrasnake
Ruttner: But for a lot of young people, the drinks were too expensive at those places.
Lewitinn: And it was a schlep. So we started throwing our own party at Orchard Bar, Stolen Transmission, after we first started DJing together in 2004 at a MisShapes party. We brought a crowd that would come late and stay late and be rambunctious and jump off rafters.
Ruttner: It was people who wanted to let loose and not care about who was watching and just dance to fun music. Adrian Grenier came through. Bloc Party and Art Brut came through. Muse came.
Lewitinn: Later we had a party at Darkroom and Lindsay Lohan came to that with Kate Moss.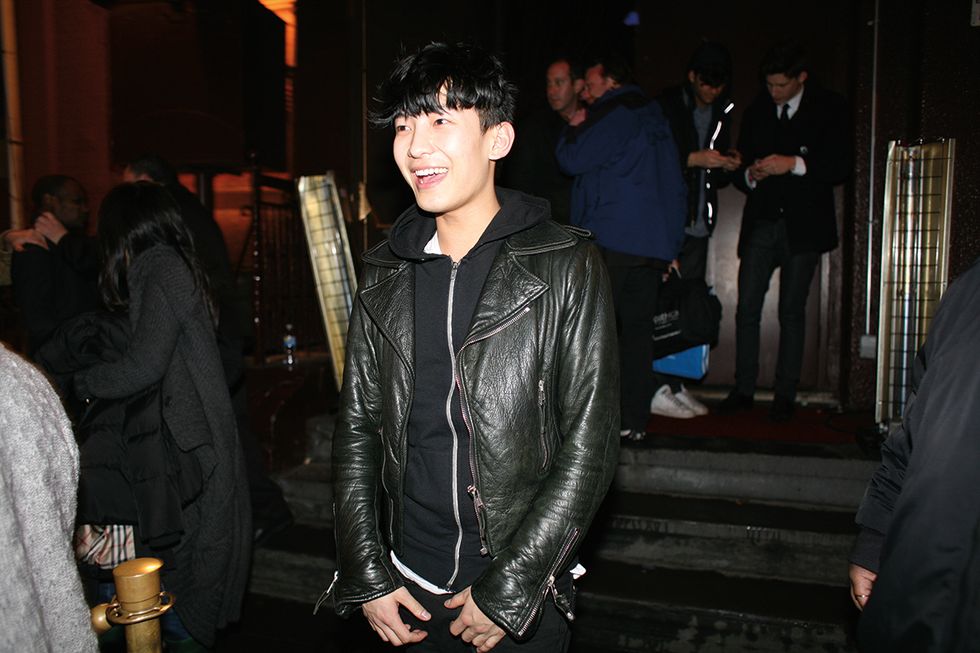 Alexander Wang / photo by the Cobrasnake
Ruttner: She wrote on the wall of the bathroom, "Scarlett [Johansson] is a bloody cunt." She was in the middle of some rivalry with her. Around this same time, though, the Lower East Side and the East Village were kind of getting overrun so certain sections of nightlife people wanted to splinter off and create places that were more exclusive like the Beatrice Inn. It was like the whole point of it was, "Oh, you don't know where it is or how to get in."
Lewitinn: The crowds who went to Beatrice were a little richer and a little more fancy than the kids who'd hang at dives on the Lower East Side. It'd be celebrities and fashion editors and stylists and their assistants. But despite the popularity of places like Beatrice or Bungalow 8, one of the legacies of the 2000s that you see again now is grunginess. Yes, you have all these bespoke cocktails but all kids want to drink are cans of $2 beer because they're poor and, in their words, they wanna "get hype."
As Told to Abby Schreiber / Photos by The Cobrasnake

You May Also Like