The @Miserable_Men's Instagram includes a transcendent out-sourced catalog of various men looking wholly displeased to be shopping at the mall.
The account, which has amassed close to 220,000 followers, shows middle aged fellows all over the world taking breathers on those large ottomans in department stores, benches under the fake trees that line the mall atrium--all appearing to be on the edge of an emotional fissure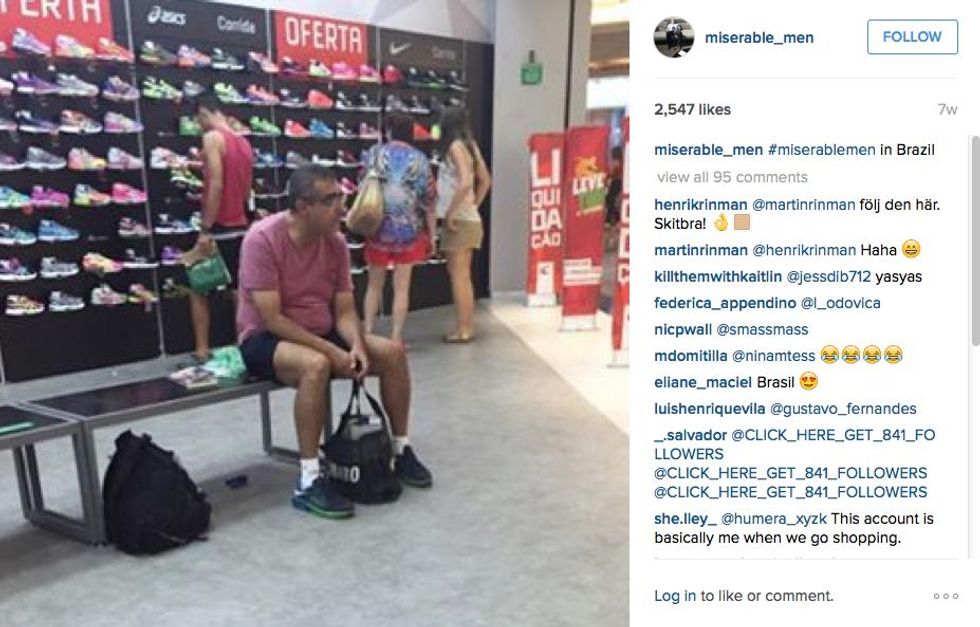 Peep a smattering below, and make sure to browse through these while this plays in the background:
Behold they woe.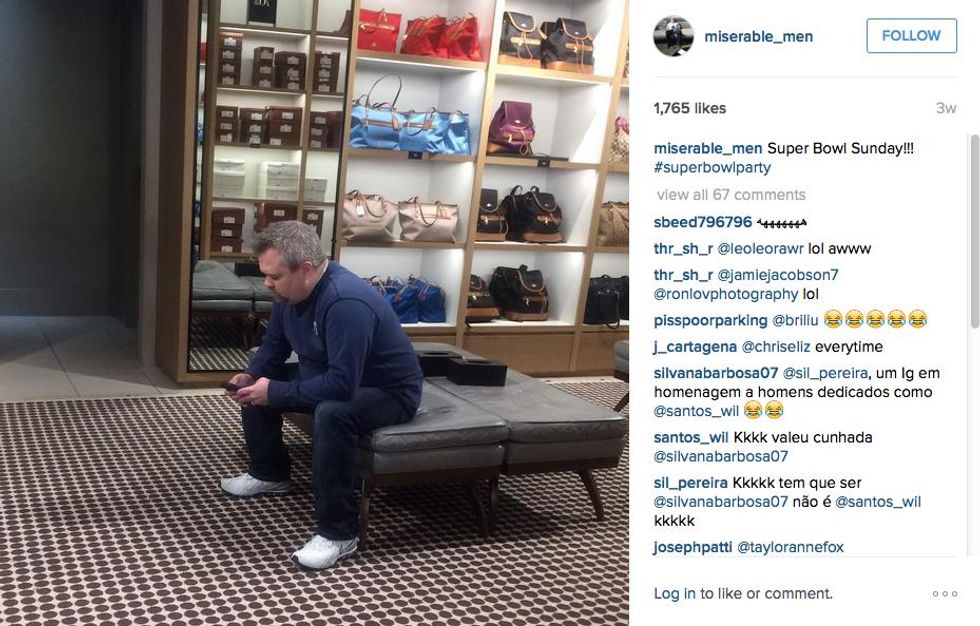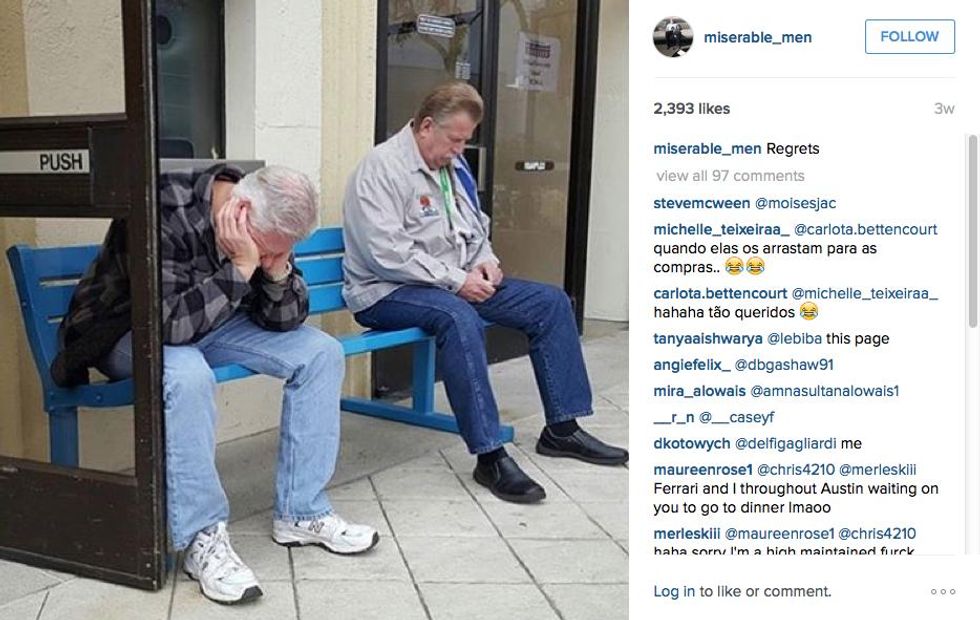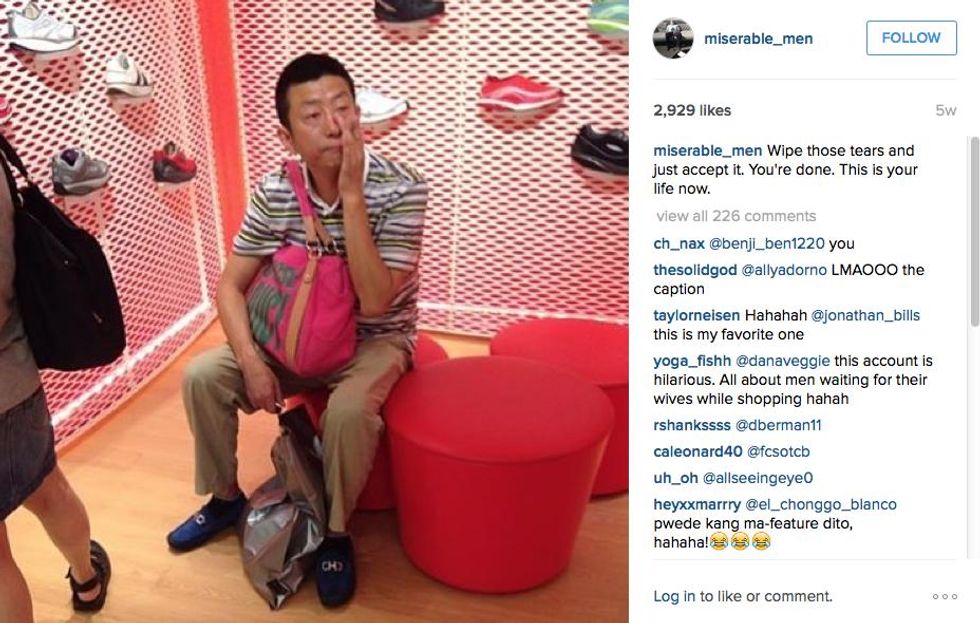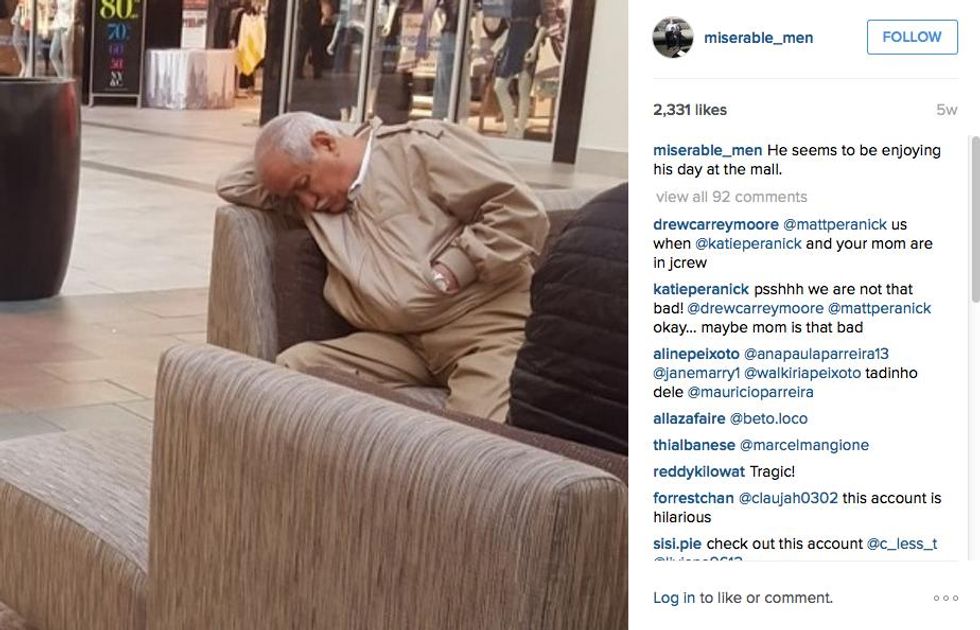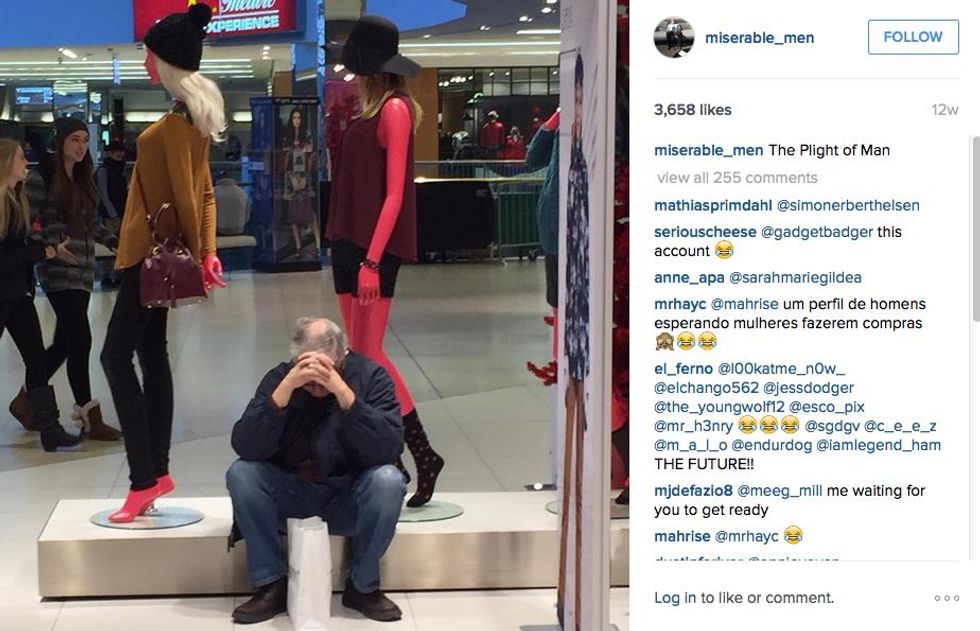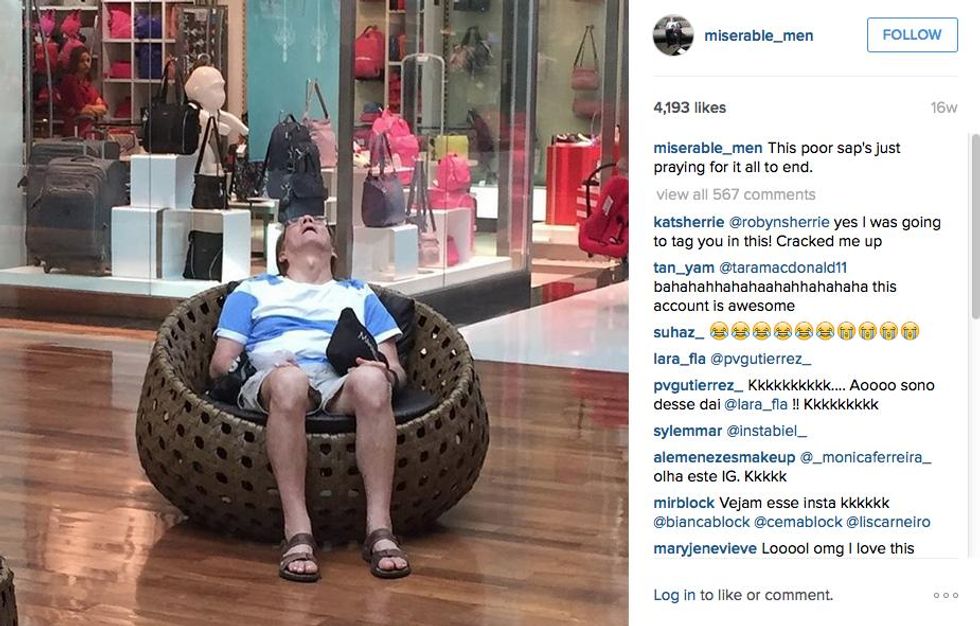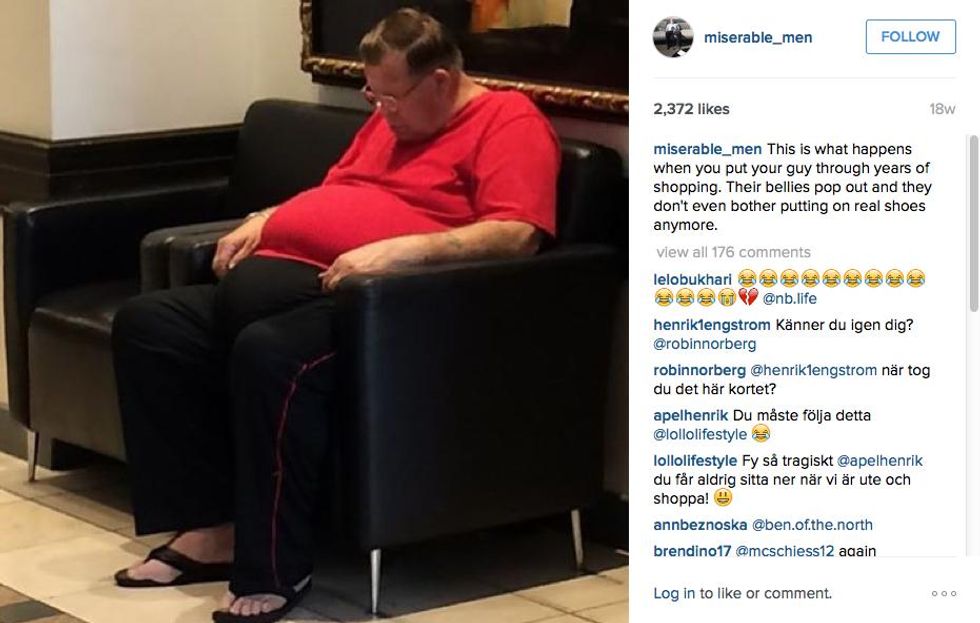 God bless.