In the meme-heavy, plagiarist shitshow tapestry of "fad" Instagrams of @fatjew, @fuckjerry @officialseanpenn, it's hard to find a mass-followed account that is truly original (I'm excusing Martha Stewart in all of this).
Enter the hilarious, refreshing and devastatingly relatable @miserable_men.
The premise of the account is simple: A collection of photos from all over the world of men looking absolutely miserable and exhausted while dutifully accompanying their significant others/families on shopping excursions.
Half-asleep on the benches outside Macy's, beneath the fake trees that line the mall atrium; or staring into space on a plushy dressing room loveseat, these fellows (mostly middle-aged, on the account) become avatars for all of us who have ever been trapped in the throes of retail hell.
We've all been a "Miserable Man," or known one (Hi, Dad!).
The genius behind the account, Oregon-based Matt Stroud, had the idea for the account long before Instagram even existed. We caught up with Stroud to discuss his cult Instagram's success.

How did you first come up with the Miserable Men concept?
A long time before Instagram started, I was in a store in New York waiting just like all the other guys and realized the dudes sitting across from me looked so miserable. Like they had been there for years. I took a few photos of them and noticed they were so out of it they didn't even know I was taking a photo right in front of them. I didn't even exist. All they cared about was getting the hell outta that store.
I thought it would be a good coffee table book, so I started taking photos whenever I got stuck in a store, which was often. Never did anything with them until my friend told me I should put it on Instagram.
What was the very first post you did?
I think it was a guy that was sleeping at Nordstrom Rack. For a long time, I thought it was the funniest photo because he was dead asleep. At this point, it's probably not that funny of a photo because I've been sent thousands of photos of guys sleeping. Sleeping is clearly the go-to remedy for weekend shopping.
When did you start taking submissions?
After about a year of putting my photos up on Instagram, it started to catch on. Vice, Huffington Post, and a few other media outlets in other countries picked it up around Christmas time and then the photos started pouring in. It's pretty funny to see it spread around the world. I get hundreds every day.
With close to 300K followers, you're a bonafide famous Instagram. At what point did you realize you had something special?
When photos started coming in from all over the world, it was clear this was a universal thing.
Who's the coolest or most famous person to follow you?

Ha. I don't know? It's hard to tell who follows it. I saw Amy Sedaris poke around on there at one point. I'm not sure if she's considered the coolest or most famous person but I like her. Hi, Amy.
Weirdest DM you've received?

No nudes as of yet. Just tons of miserable looking guys.
What's your favorite Internet "k-hole" you like to go into when you're bored?

Well, right now I'm kind of obsessed with videos of cattle auctioneers. The "cattle rattle" is an awesome sound. If I had more time I'd like to learn how to do it. Get me a big 'ol cowboy hat and just talk that way all the time.
Any specific cattle auctioneer whose splendor we should take in?
Rhett Parks. Get ready to stomp yer feet!
What are your favorite accounts to follow--any under the radar good ones we should know about?

I follow Amy Sedaris. Oh wait, did I mention her again? I like videos of people speaking in languages I can't understand, fights in fast food restaurants, and comedians.
Would you want to take this account farther--screenplay, art show, something else?

I'm working on some miserable men shirts that your dad can wear while mowing the lawn, or use as oil rags.
What's your day job? (Aside, of course, from this glory)
I'm an owner of Timeline Wood. We manufacture home decor products like wood wall paneling, shelving, barn doors, etc.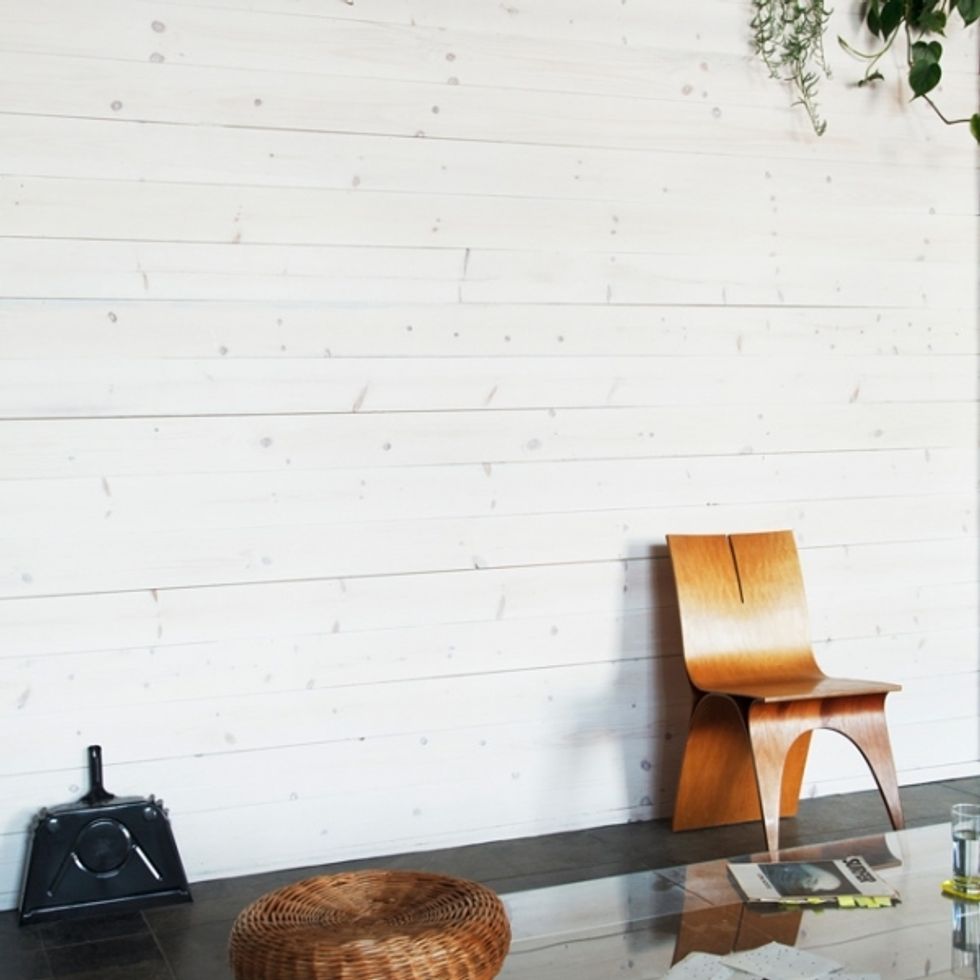 Via Timeline Wood
The concept of "miserable man" is so timeless and universal, which is the genius of this account. What are some other "found art" tropes (i.e. sleepy or grumpy dads in malls) you'd want to explore?

I always thought it would be funny to have an account of bathroom stall photos. Just photos of different shoes and pants on the ground shot from outside the stall. But, I don't want to spend any time in public bathrooms and it really isn't that funny.
Do you have a favorite Miserable Man—one that represents the platonic ideal of the genre, or is there some particular miserable man pose/location you're dying to see?

Photos of the real old guys are probably my favorite. One can only imagine how many years of their life were spent sitting and waiting on their significant others. The big question everyone continues to ask is why? I think I know the reason but I'll let you decide for yourself.