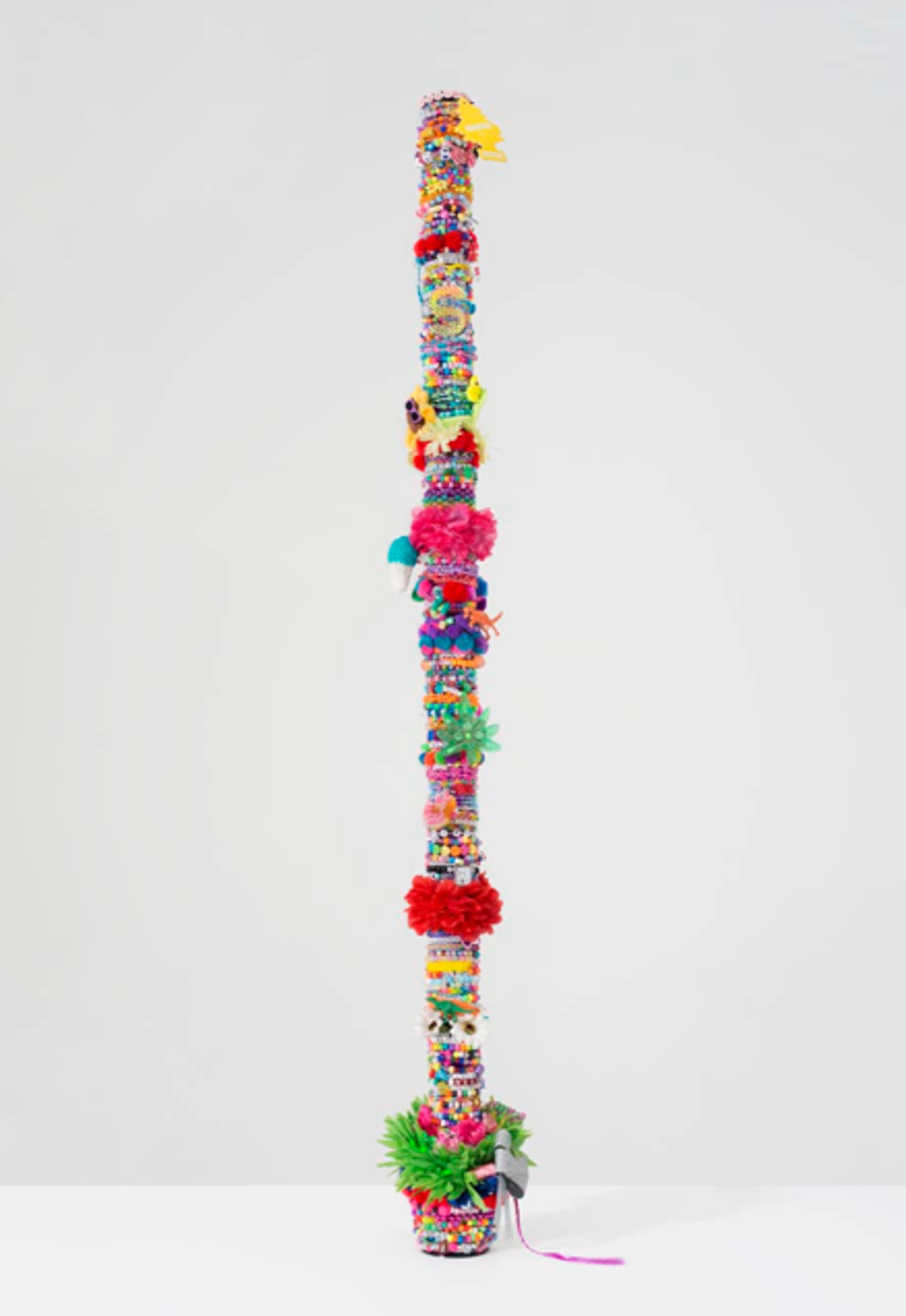 Photo via
V Magazine
From the moment Miley Cyrus took her crafting game to the next level with her
infamous 5-foot bong
made of dildos, we knew that she was blossoming into a true artist. Since then, she's been both smoking and hot gluing tons of weed to various, brightly colored objects -- all in the name of art. Cryus will premiere her deeply personal body of work, which includes a sculpture made out of a pineapple "on [a] dick with a bunch of babies," at Jeremy Scott's NYFW show on September 10th.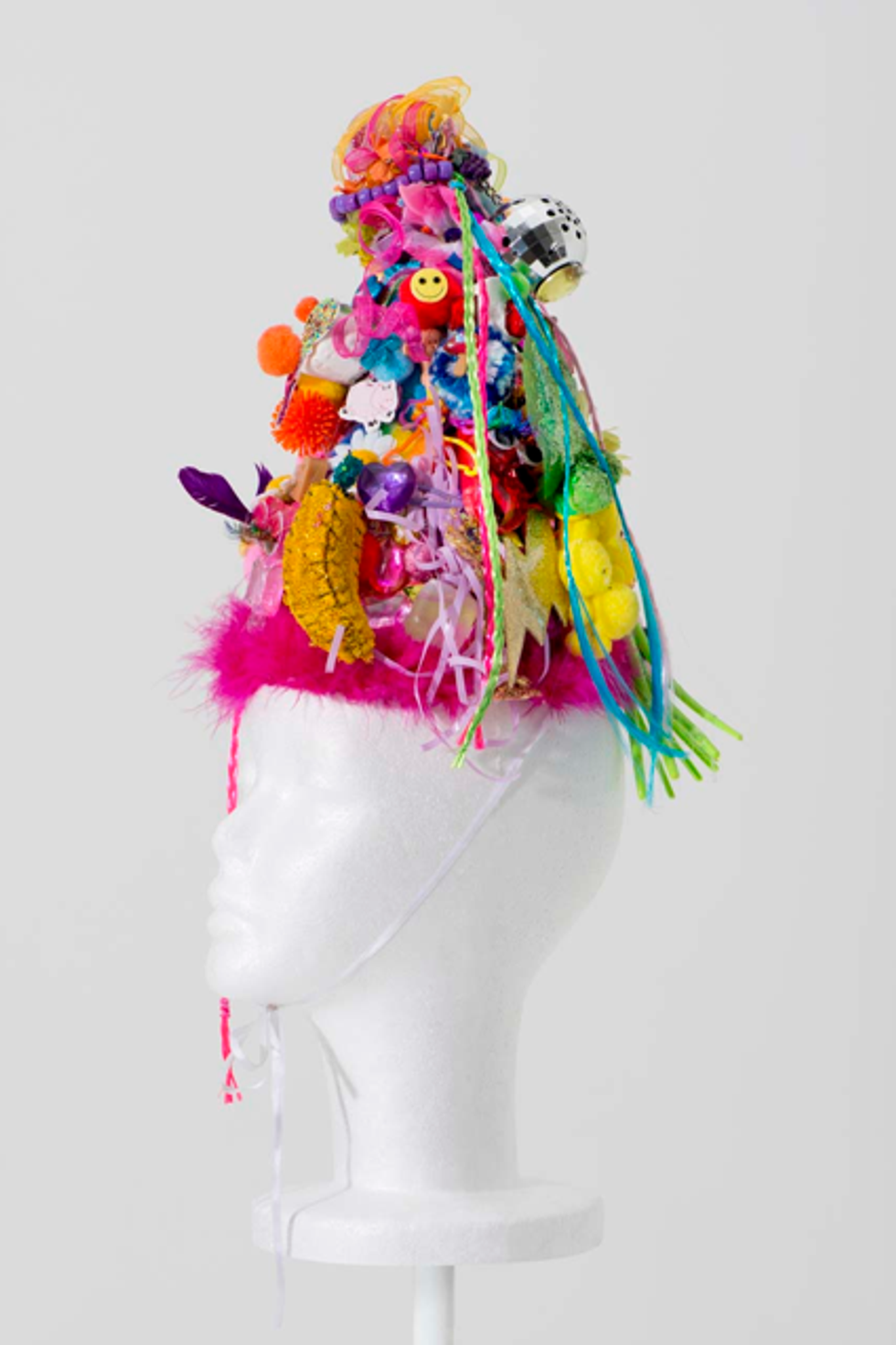 Photo via
V Magazine
For the pop star, the Jeremy Scott collaboration is more than just a chance to prove how much she loves gluing weed to raver beads. "Jeremy brought a lot of peace and self worth to me because even though to some people, it was just me gluing some things together, to me, it made me not a fucking pop star dumbass," she told
V Magazine
.
And after the runway show, you can view Cyrus's oeuvre in V Magazine's studio at 11 Mercer. Fittingly, the exhibition is called "Dirty Hippie."