Recently, Miley Cyrus has been spotted smooching with 22-year-old singer Cody Simpson. And our girl is definitely not denying it. Instead, Miley took to Instagram to start a discussion on slut-shaming, and how there really is nothing wrong with her kissing whoever she pleases.
The "Slide Away" singer posted photos of Cody on her Instagram Stories, pointing out how the Aussie has a lot of great qualities, and could be anyone's crush. He's 22, Australian, has abs, and it's Hot Girl Fall, after all. Miley even reposts the footage TMZ got of her kissing with Cody, and wrote, "Can a girl not get a fucking açaí bowl and a morning make out session in peace ?!?!"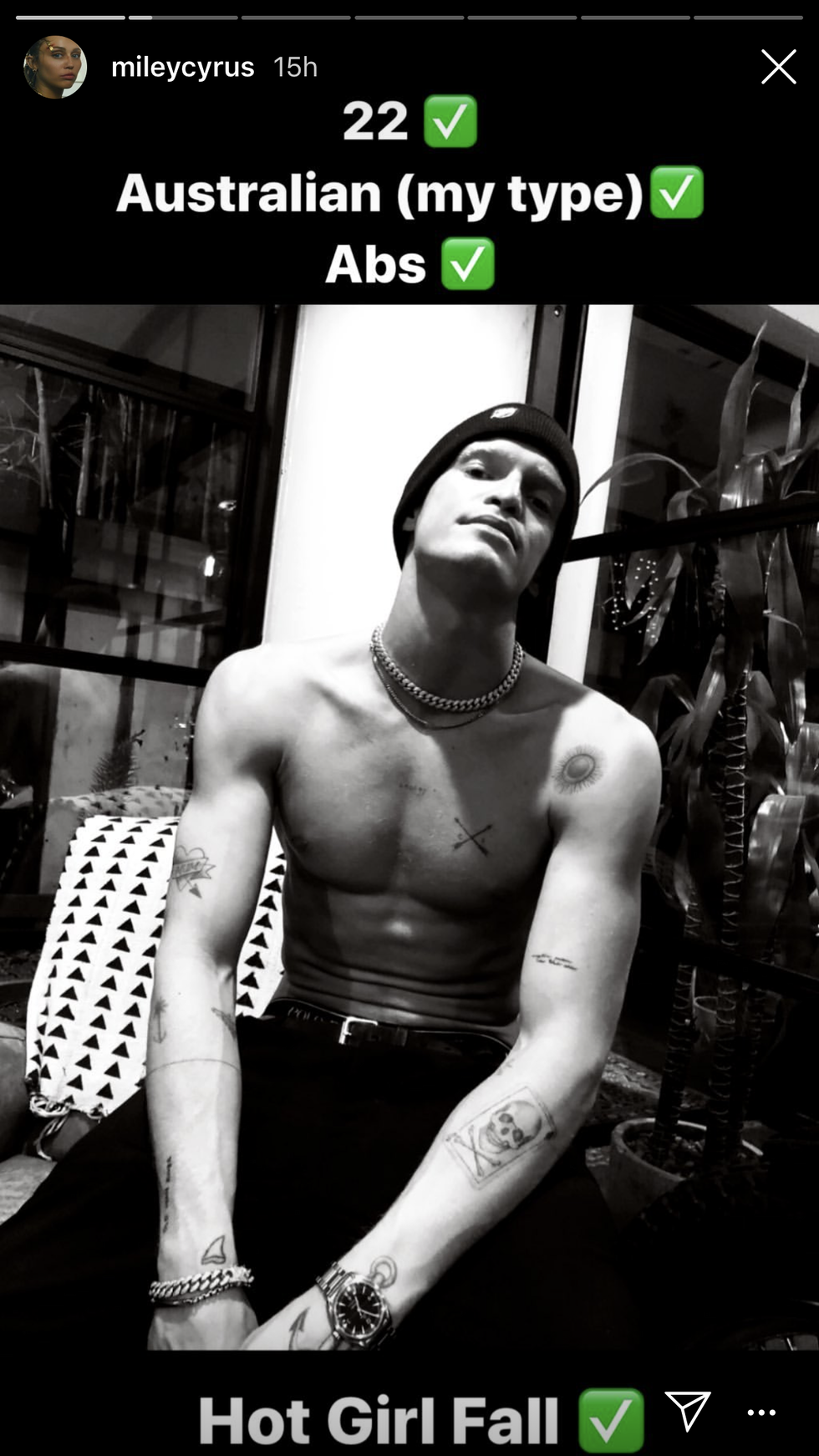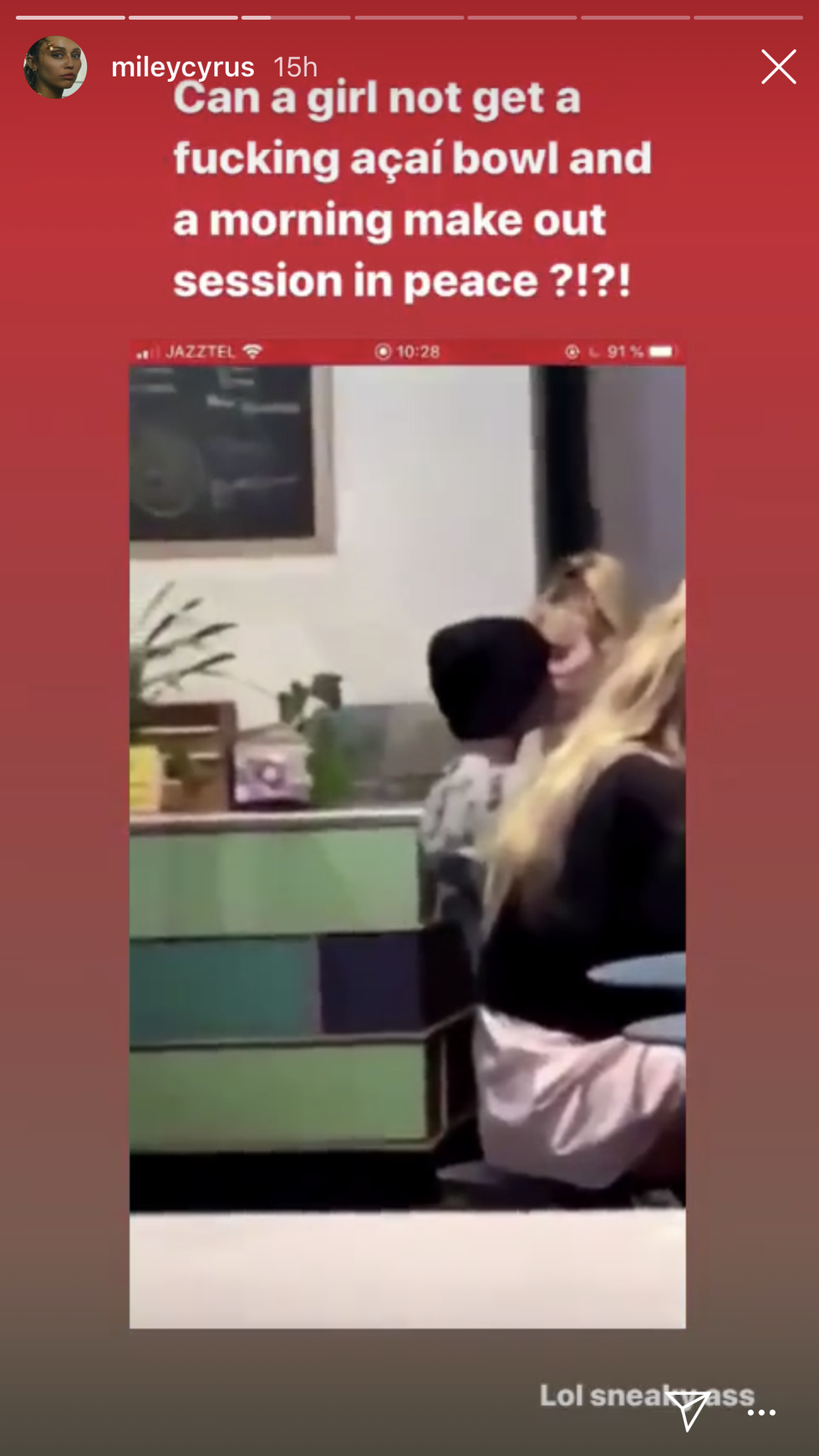 Beyond addressing the make out sesh, and giving us all a reason to maybe consider Cody as a new phone screensaver, Miley gets more serious and talks about the real issue at hand — why should people feel the need to be all up in her business? The performer writes, "I know the public feels invested in my past relationship because they felt like they saw it thru from the beginning." She continues, "But I am grown now and make choices as an adult knowing the truth/details/reality. People only 'know' what they see on the internet."
In the four-point post, she also addresses how men are rarely ever slut-shamed, and instead are called heartthrobs and legends. "I am trying to just THRIVE/ survive in a 'mans' world.... if we can't beat em, join em! If our president can 'grab em by the pussy' can't I just have a kiss and açaí bowl?!?!"
Miley also talks about how awkward and difficult it is to be dating as a celebrity. The singer says that she doesn't want to just sit around and hang out with someone she likes at home, or just to "Netflix and chill" just because people are watching her. "This 'dating' thing is new to me too. I've never been an 'adult'/ gown ass woman experiencing this," she explains. She and Australian actor Liam Hemsworth have been on-and-off together since around 2009, when she was just 16.
But Miley adds, "Don't fucking pity me, not what I'm asking for. I have a great life I wouldn't trade for 'privacy' but PLEASE don't make this awkward for me! I am trying to make light and like always MAKE FUN of myself/ and the public's perception of me! Get used to me dating — this is where I am at ! #HotGirlFall"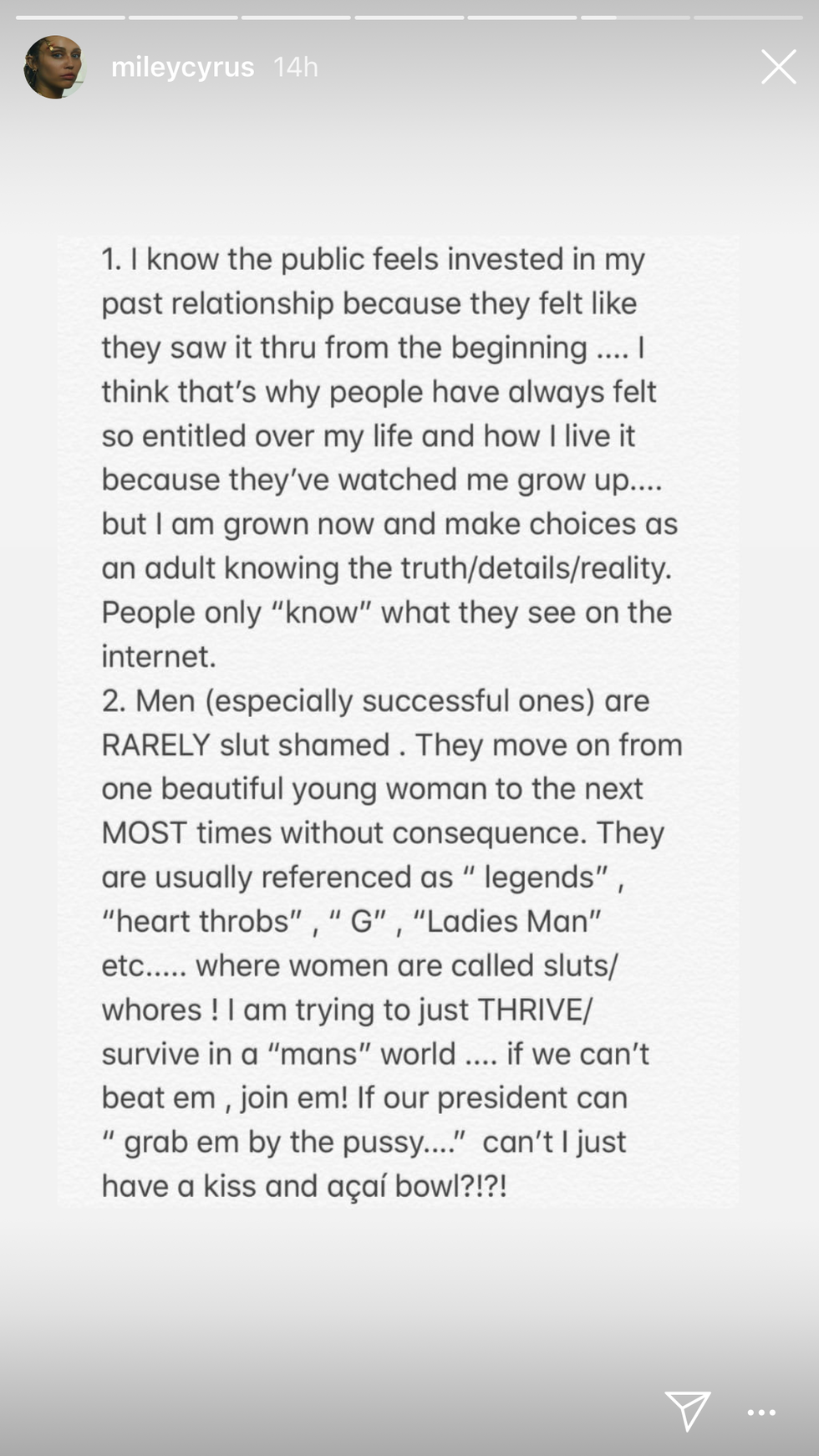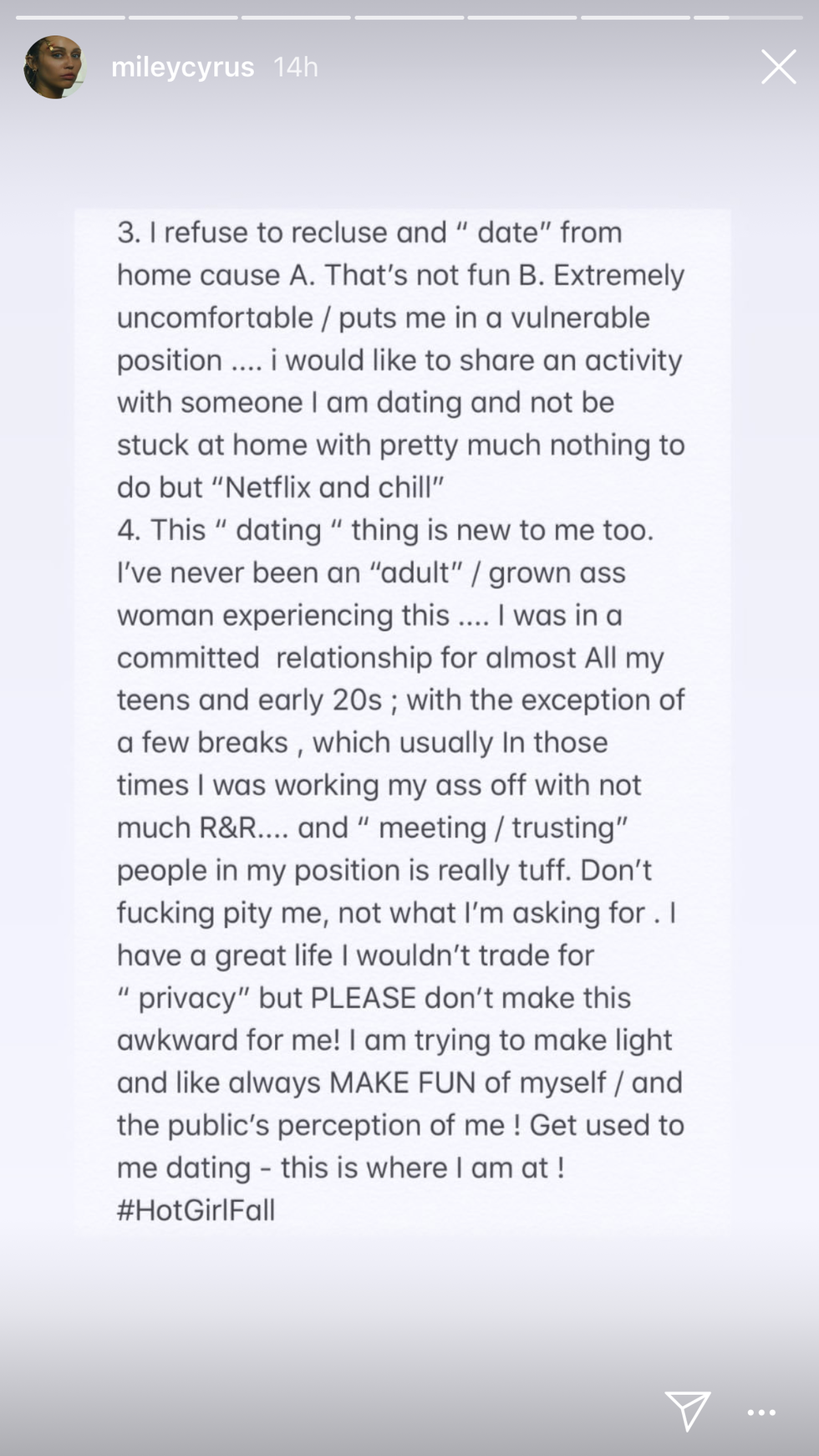 It looks like Miley's taking a page from Megan Thee Stallion's book, and just having fun with #HotGirlFall. We should all probably do the same.
Sign Up For The Morning PAPER