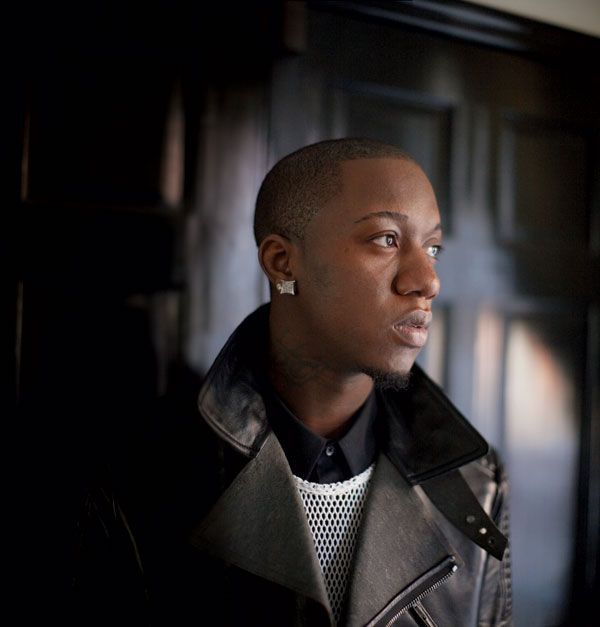 Mike Q is the new face of vogue and ballroom house music, but he hides his eyes on the cover of his debut album,
Let It All Out
. "I'd rather be heard than seen," he says.
Today, Mike's music is more visible than ever, as the soundtrack to weekly underground ballroom parties (most notably Vogue Knights, held every Tuesday in midtown Manhattan), and dubbed "that cunt sound" for the feminine bravado it inspires on the floor. "Queerness at its best," Mike asserts. Mike plays classic vogue anthems like Robbie Tronco's "Runway" alongside his own beats or those of friends like Kingdom, an influential L.A. producer and Fade To Mind label head whom Mike jokingly calls his "industry father."
It's been two decades since Madonna first vogued and the film
Paris Is Burning
famously documented black ballroom life in Harlem. And while the New Jersey native is loyal to the culture, he and his Qween Beat collective are attempting to do something fresh within the still-flourishing scene. Thanks to the Internet and the support of artists like Diplo, Mike's mixes are finding new ears inside and outside the queer community.
Mike, whose real name is Michael Cox, is psyched about sharing the culture with the masses. "I just want to make and play great music," he says. "I want to make people happy. That's it."
Mike Q
wears a jacket and tank by
Simon Spurr
and a shirt by
Jil Sander
.
MEET THE REST OF OUR 2012 BEAUTIFUL PEOPLE