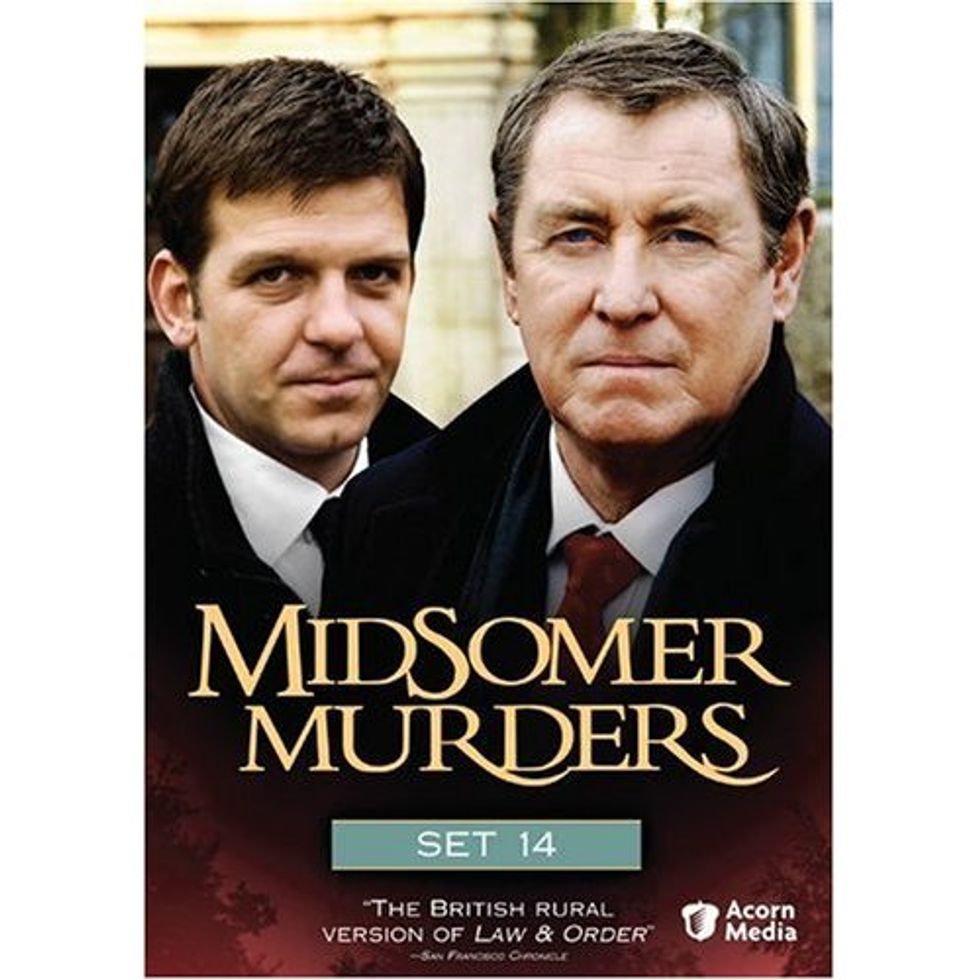 Out on DVD is a show
Johnny Depp
is said to be a big fan of:
Midsomer Murders, Set 14
. This collection features another marvelous quartet of incredibly enjoyable British mysteries based on the characters created in the detective novels of
Caroline Graham
.
John Nettles
is wonderfully droll as Chief Inspector Tom Barnaby as he investigates murders in the bucolic English villages filled with eccentrics and kooks.
Death And Dust
is about the impending marriage between a doctor and a well-to-to-widow which causes a killer to rise up and strike like a cobra.
Picture Of Innocence
is about camera club that rejects digital, and when members of the club show up strangled, the clues all point to Barnaby as the killer. It's up to Sergeant Ben Jones (
Jason Hughes
) to prove his innocence.
They Seek Him Here
is centered around
The Scarlet Pimpernel
film set and the mysterious killings utilizing the guillotine in the movie.
Death In A Chocolate Box
is about a halfway house for prisoners and a long-buried secret that threatens someone to commit murder.