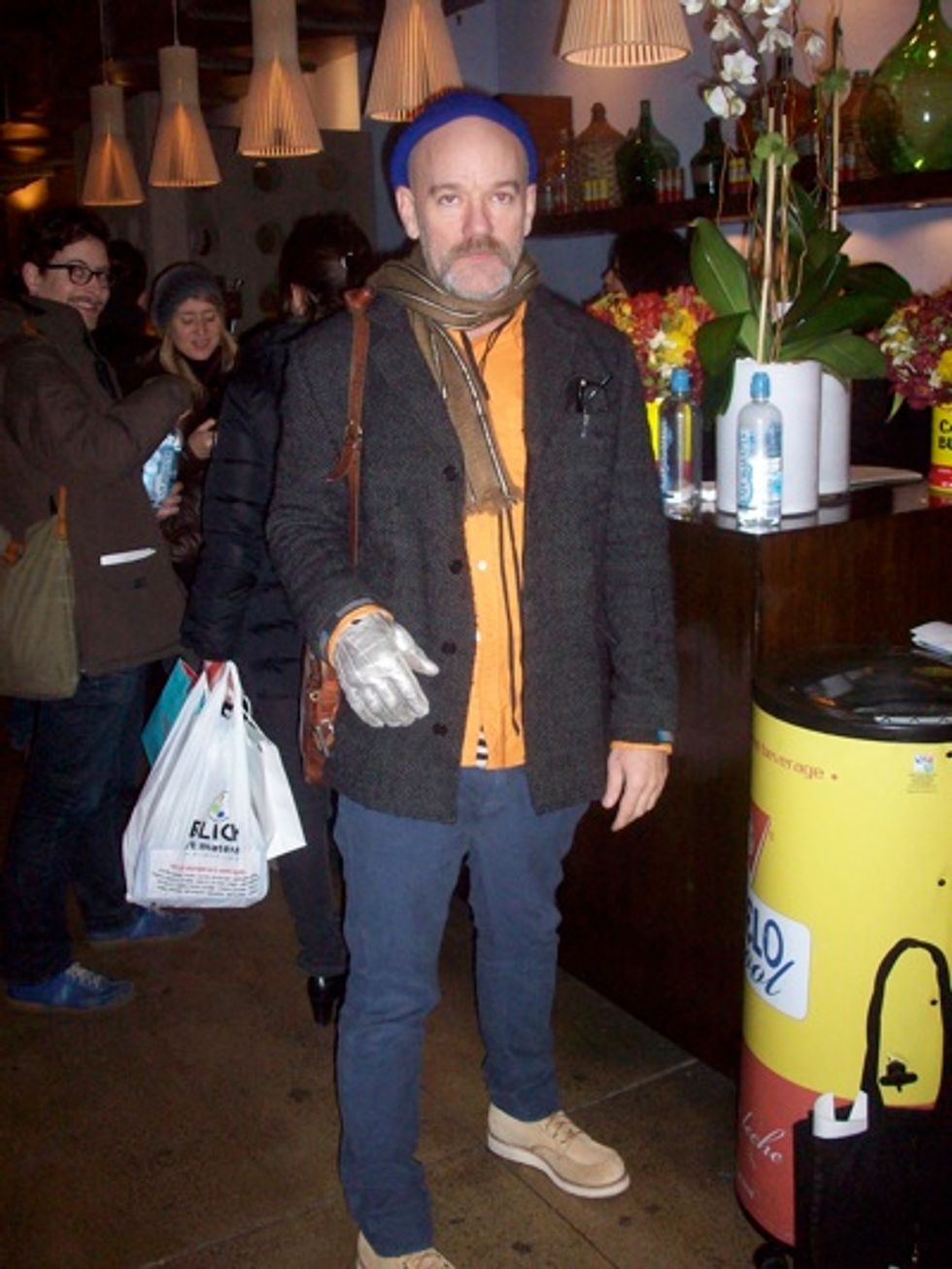 We were in line for some refreshments at the 8th floor bar at
Milk Studios
when we ran into the legendary
Michael Stipe
doing the same right after the
Patrik Ervell
presentation.  
I like your look today.
Well, I have to say, it's pretty much from head to toe Opening Ceremony. 
Thoughts on Patrik's presentation?
I loved it. 
Why?
I always like his stuff. The things I like about this show, as opposed to a regular runway show is that you get to see what the pieces look like as they would walking down the street. So it was less of the high stepping and more of the normal person. Although, a normal person who weighs 90 pounds and is 6'5" [laughs]. But a normal person can wear these clothes. Patrik's really great with suits, and the latex in the show was really shocking. But you know I am 50 years old, there are certain things someone my age shouldn't wear... 
But you do own some of his stuff?
Yes, I do. He's beautiful with suits. The latex in the show was shocking.
And the colors, I always love his colors.
 Super cool! Me too. 
So anything exciting happening this week?
For me it's more the peripheral events, which are fun. I am very selective.
CLICK HERE FOR PAPERMAG'S COMPLETE DOWN-LOW FASHION WEEK FALL 2010 COVERAGE. >>