It is a sure sign of a good collection when you unknowingly begin imagining your coolest friend in the looks — a first date at her local or maybe an interview for her dream job. Such was the case this afternoon at Michael Olestad, a confident day-to-evening-and-back collection from the young Oslo native. Olestad is already a veteran, most recently of Acne Studios — the advanced contemporary and denim powerhouse across the way in Sweden, and that big name training showed in every look.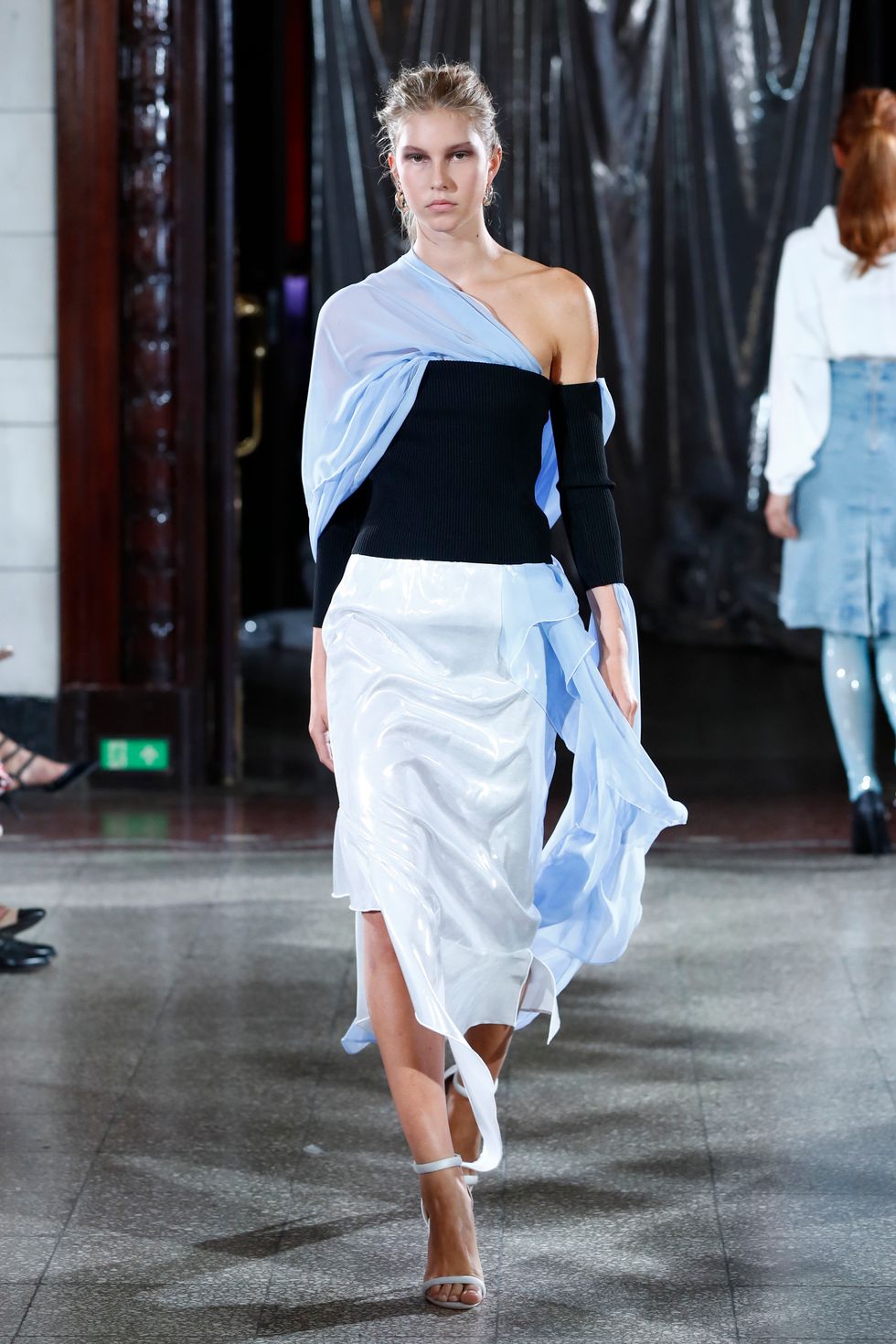 The ideas were impressive, like a waterfall drape affixed effortlessly to a t-shirt or oxford shirting shirred at the waste with a peplum, but also the execution: if not flawless, then close to it. And those ideas were also nicely edited, not run amok on a hometown (in other words, forgiving) runway. You could tell Olestad was designing for the world beyond the fjord and that was thrilling.
Related | The Norwegian Designer Thinking Big

"When I tell people I work in fashion they think, 'Wow, that must be so much fun!' Though for me it's like, the reality of fashion is different from the perception of fashion. The collection is a bit about them meeting — what people want to see versus what they wear is usually very different," he explained of the glam mashup with very day pieces. By working with basic shirting and trousers but twisting it just far enough that it's compelling yet still totally wearable, Olestad hits a sweet spot. And his ability to develop and execute those ideals feels like a direct result of his Acne years.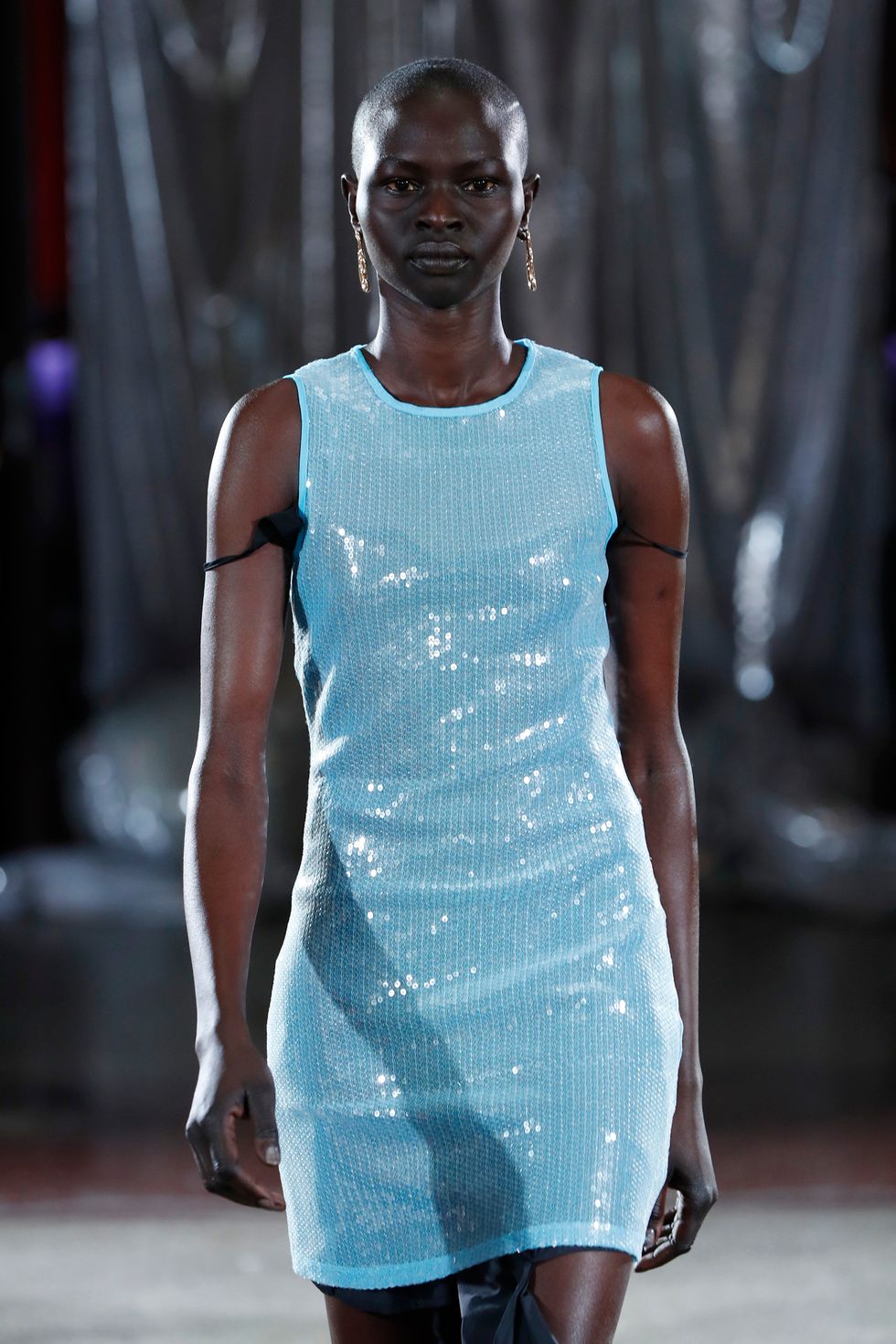 He is quick to remind, however, that he also spent considerable time with another Swedish iconoclast, Ann-Sofie Back. Olestad says he tried to take the best from both fashion extremes now at his own label: "The best of Ann-Sofie is never giving up. Being focused to a point and not really caring what people think. Which I admire so much. With Acne it is the whole business of everything…all development and everything around that."
And then there was the denim, which Olestad said was actually new territory for him personally despite his years at a temple of jeans in Stockholm. Credit osmosis then, because his pieces for Spring 2019 were nothing short of ingenious. Tufted in patterns resembling broderie anglaise, they were a ravishing mix of sweet and punk. It is hard to think of new yet palatable ideas for jeans but Olestad has landed on one and it would be in his favor to continue thinking.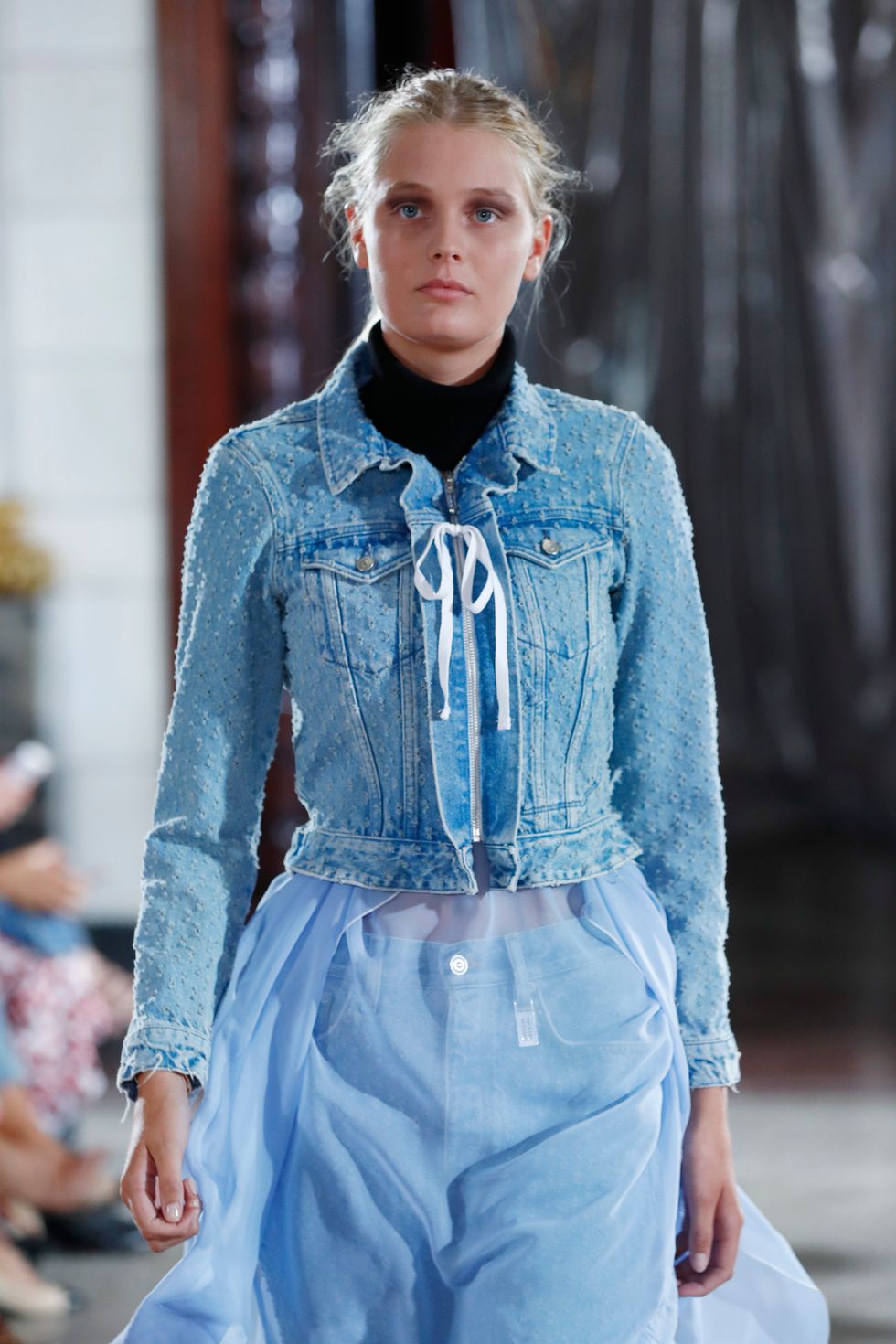 It is precisely because of talents like Olestad that the off-piste fashion weeks (especially in the Scandinavian cities) serve a crucial purpose. Though this designer is no stranger to the fashion capitols and global brands, it is clear that the patience and relative quiet of his hometown of Oslo has given him confidence to put his considerable gifts into his own collection, away from the bottlenecks of London or New York. Young designers need room, and time, to grow and there is plenty of both in Oslo.
Photos by Getty Images/OSLO RUNWAY

Sign Up for the Morning PAPER
Music
Story by Josh Svetz / Photography by Cian Moore / Styling by Christopher Smith / Grooming by Amanda Wilson / Set design by Oisin Moore