Lezley McSpadden, whose son Michael Brown was murdered by police on August 9, 2014, in Ferguson, Missouri, published a moving op-ed for the New York Times, in the wake of this week's police executions of Alton Sterling and Philando Castile.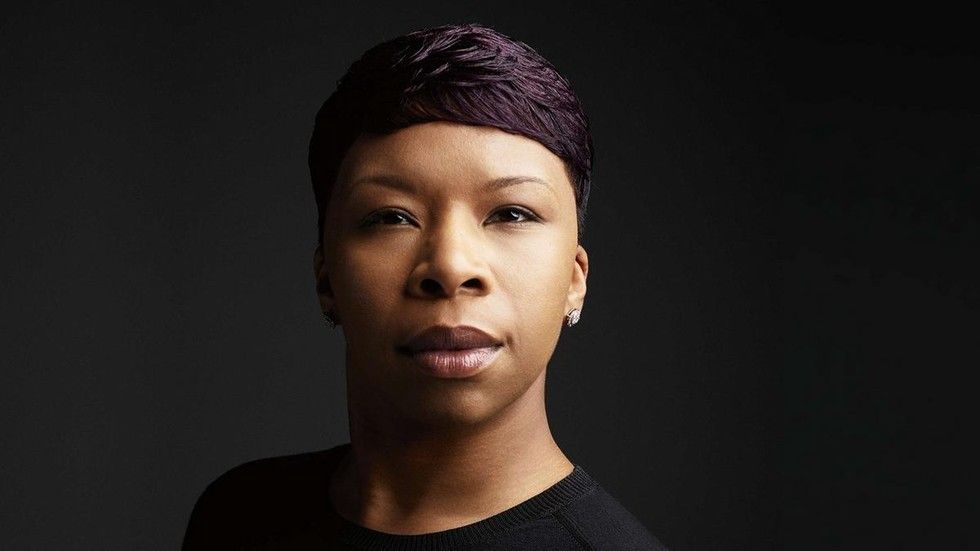 photo taken from Twitter
McSpadden has become one of the faces of the Black Lives Matter movement, and has continued to use her platform to advocate for justice for people of color suffering under police brutality; she also started a foundation in her son's name.
Discussing the parallels between these instances, and the death of her own son, McSpadden articulates the continued pain of a mother who has lost her child.
When their children are killed, mothers are expected to say something. To help keep the peace. To help make change. But what can I possibly say? I just know we need to do something. We are taught to be peaceful, but we aren't at peace. I have to wake up and go to sleep with this pain everyday. Ain't no peace. If we mothers can't change where this is heading for these families — to public hearings, protests, un-asked-for martyrdom, or worse, to nothing at all — what can we do?


Despite her perpetual grief, McSpadden reaffirms her commitment to the cause for basic human rights:
Since I lost my son to a police shooting, I've done a lot of thinking. I've gone to therapy, as have my other children. I've started a foundation in Michael's honor. I've campaigned in St. Louis to mandate body cameras on police officers at all times. We cannot assume that justice will be done. So I will never stop talking about my son or fighting for justice for him.
She also condemns the manipulation of the media, which often contorts narratives and projections on these victims of police oppression, to make it seem like they "had it coming."
People will try to twist the words of Mr. Sterling and Mr. Castile's families and turn them into something ugly. These men will be called "thugs" and much, much worse. It's already happening. Click on the comments section of any article you read about their deaths, and you will be shocked by the racist comments of people who insist — insist — that they obviously deserved to die.


McSpadden concludes with this powerful critique of white culture's "sure, sure" mentality about this never-ending crisis:
When justice comes to the one who didn't pull the trigger, that's when I'll believe you.
Read the full piece here.