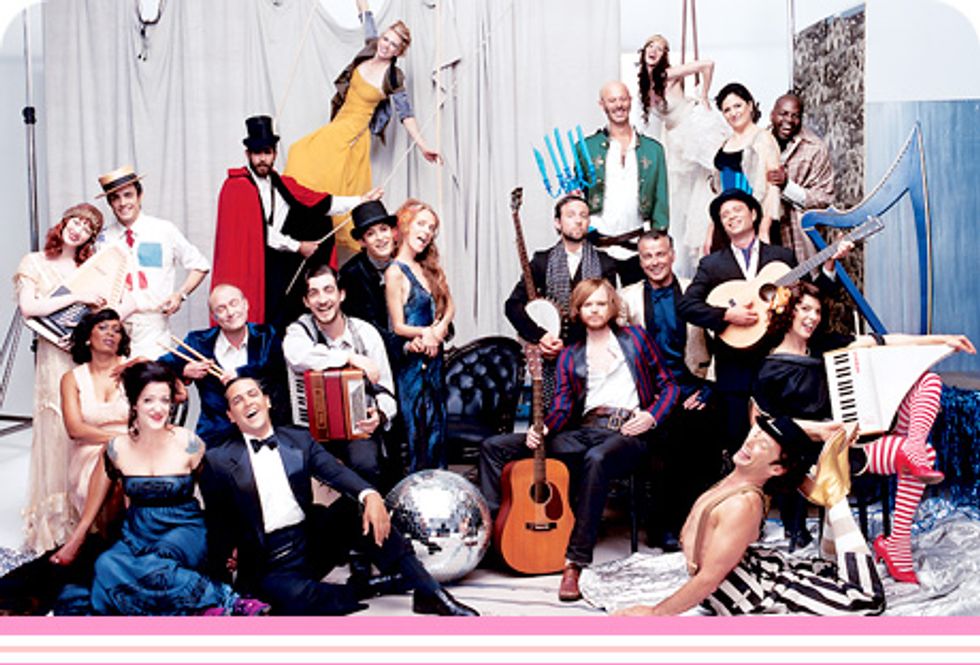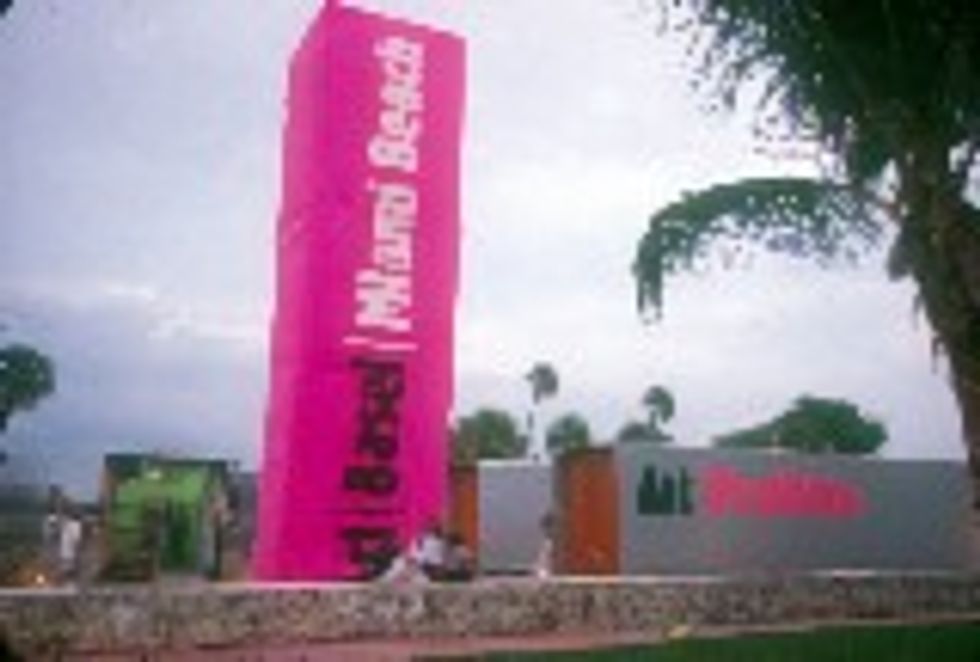 Well it seems like New York's emptying out and everyone is headed for Miami for Art Basel today. It's crazy how huge this has gotten. The only reason we aren't there is because we are so insane putting together our PAPER PROJECT LOS ANGELES which opens next Tuesday night that we just couldn't fit it in!. Tonight is the big night that Deitch artists The Citizens Band are performing at Andre Balasz's Raleigh Hotel. It seems all the fashion folks are hyperventilating to be a part of Miami's Art Basel scene. Every fashion marketer we know is on their way down to Miami to either participate or just check it out. MAC cosmetics is co-sponsoring the Citizen's Band performance.

Deitch is doing tons of fun stuff in Miami bridging the art world into the fashion, music, design and pop cultural worlds. This is why many in the art world diss him. But I think that what he is doing is great. It's funny, there always seems to be an artist or art movement that the stick-up-their-ass mainstream art world loves to hate. In the '60s it was Andy Warhol who many any in the art world mainstream thought was stupid, sellout, commercial and hype. In retrospect, history speaks. The same exact thing happened to Keith Haring when he first became famous and especially when he opened the POP SHOP. The artworld hated him. Thought he was lightweight and commercial and gave him no respect. I think the same is going on with what Jeffrey Deitch does. He is really dissed by alot of the artworld for his embrace of other corners of culture and how he integrates it all into an "art umbrella." Deitch sees fashion, commerce, graffiti, performance, music, and general chaos as a part and parcel of art process. Anyway, I'm just blabbing on but it's interesting to see and I think what he is doing has a true impact. Photo of the Citizens Band by Cass Bird.

One last fun thing in Miami I want to point to is the eccentric architect/artist Adam Kalkin's "Push button House," that Deitch is installing on Collins Avenue opening tomorrow, Dec. 1-5. The 6-room house is open air and hydraulically operated. It's gonna be awesome to see so if you're down there stop by.